Graduation Photo Op
"We'll be graduating on Zoom," Julie (@jbranitsky), a senior at Penn State told us, "all 10,000 of us."
Virtual commencement ceremonies and the pictures of them—beaming graduates and their proud families, storied school landmarks, the groups of friends that keep you going through finals—aren't what the class of 2020 was expecting this May. But Julie wasn't going to miss out on the celebratory snapshots.
In the last few weeks, as the second semester of senior year began to wind down, Julie found herself with extra time on her hands. She started scrolling through her photos and playing around in Photoshop, realizing she could use them as reference photos to create her own pictures of graduation, cap, gown and all.
She staged all the shots she would have taken under normal circumstances. Standing next to the Nittany Lion, Penn State's mascot ("holding the number one because we thought maybe this year we would be number one in some sport." ), popping champagne, and walking by Old Main.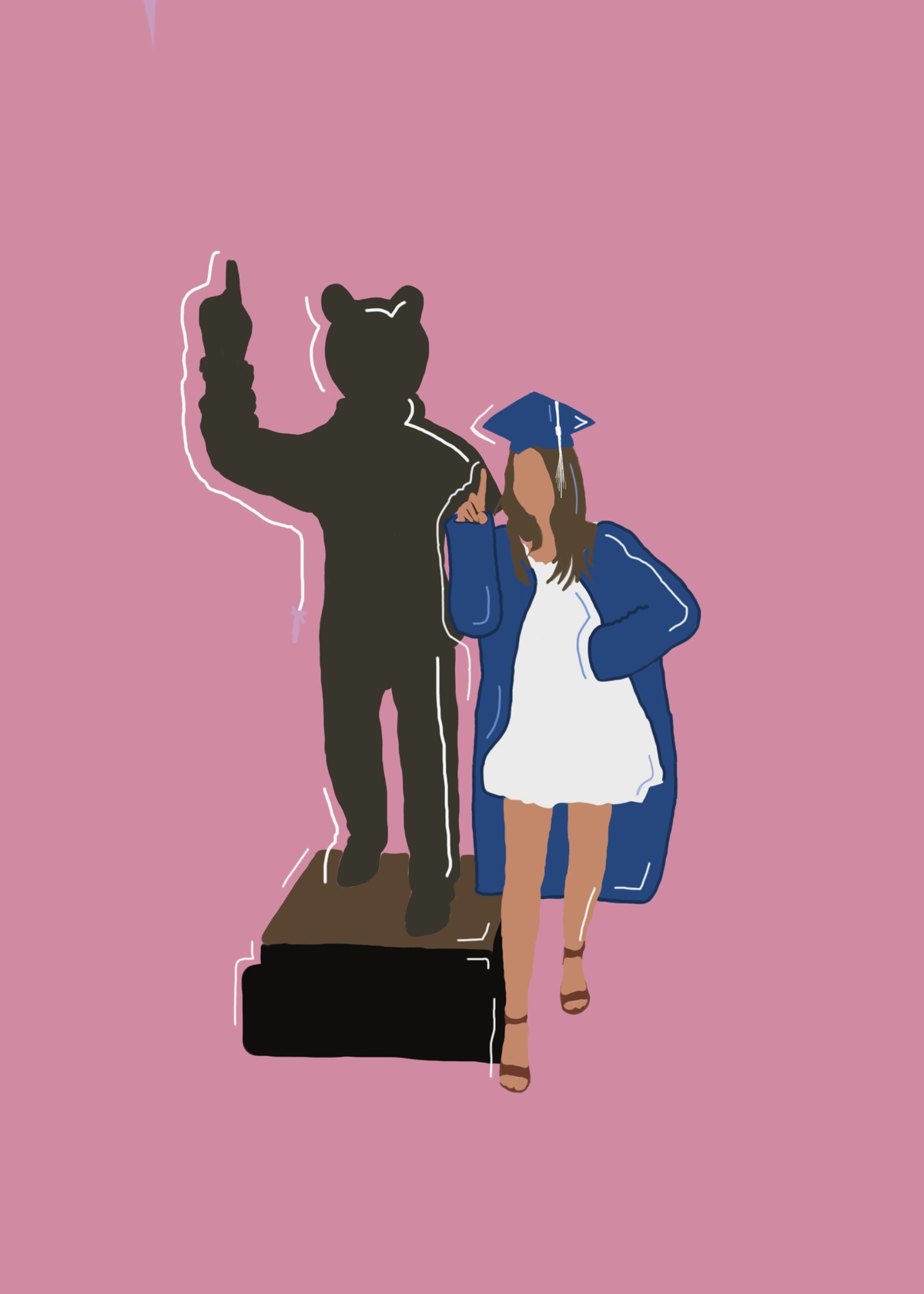 Her favorite of the bunch is in front of Beaver Stadium. "I illustrated myself wearing game day Crocs, which I wore to every football game. They became a staple all four years," she says, "all of my friends made fun of me for wearing them."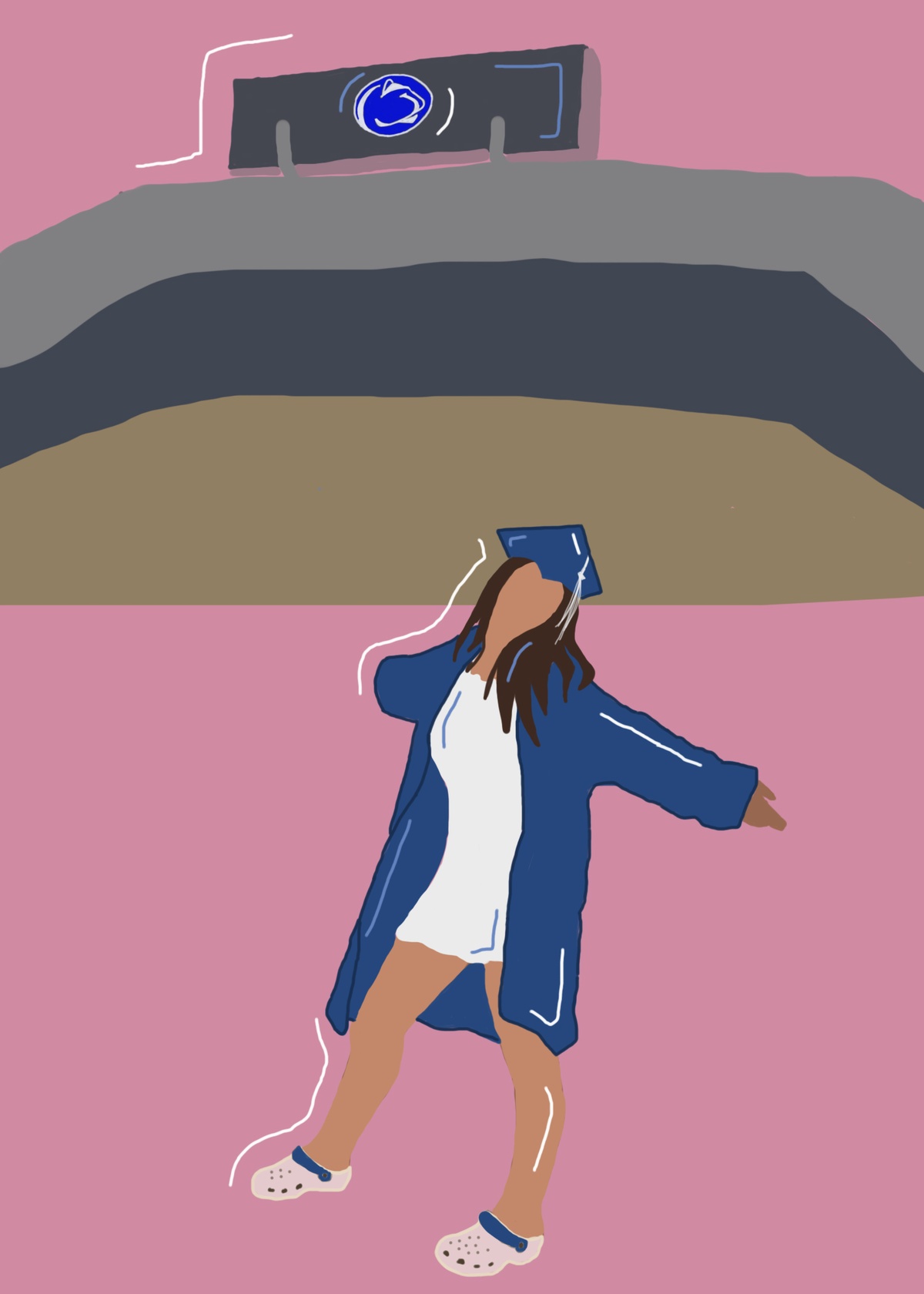 She posted her graduation photos on social media and already has requests flowing in from friends asking her to do theirs. With her tassel moved to the left and looking ahead to the future, every bit is worth commemorating.