Down, Set, Frame!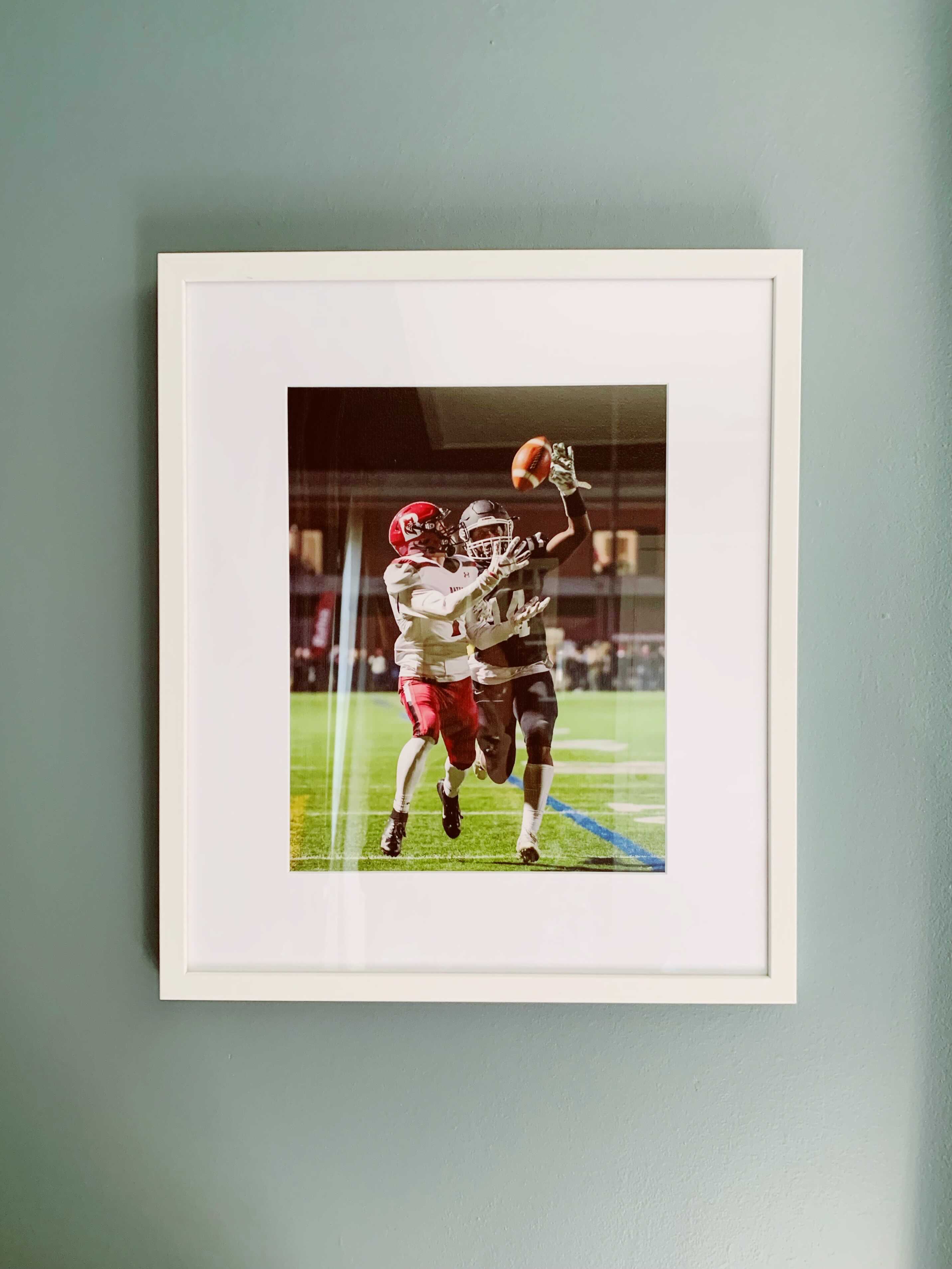 2nd and 10 from the Bowdoin 36. Shotgun snap. The quarterback looks off the near-side safety to the middle of the field as Jackson, the sole receiver lined up on that side, shakes his corner. The quarterback looks right, Jackson is flying—the corner a step behind, ankles swollen from getting shook—and everybody knows what comes next. QB #3 airs it out, making 40+ yards look like tailgate cornhole, and Jackson is there. Touchdown.
Jackson is a wide receiver for Bates College in Lewiston, Maine. This touchdown came as one of two against division and intrastate rival Bowdoin College during the 2019 season, his sophomore year. It was a strong rebound from freshman year, when the team went 0-9. And with the 2020 season cancelled due to COVID, it's a great reminder of his best game. He finished with two catches for 90 yards and two touchdowns, rounding out a season where he led the Bobcats in receptions.
His parents, who live across the country in California, are his biggest supporters, even though watching their son play football can be "stressful" ("he's small… but good at evading tackles"). When they cannot be at Jackson's games, they watch on Apple TV from the New England Small College Athletic Conference stream, or scour the website for photos of his triumphs. They found this photo on Bates' Instagram, courtesy of photographer Brewster Burns.
So when he came home for winter break last year, his mom, Lynn, had it framed for the holidays. It hangs now in his childhood room, and when he is home, it shows him his parents are always supporting him, even when they're across the country.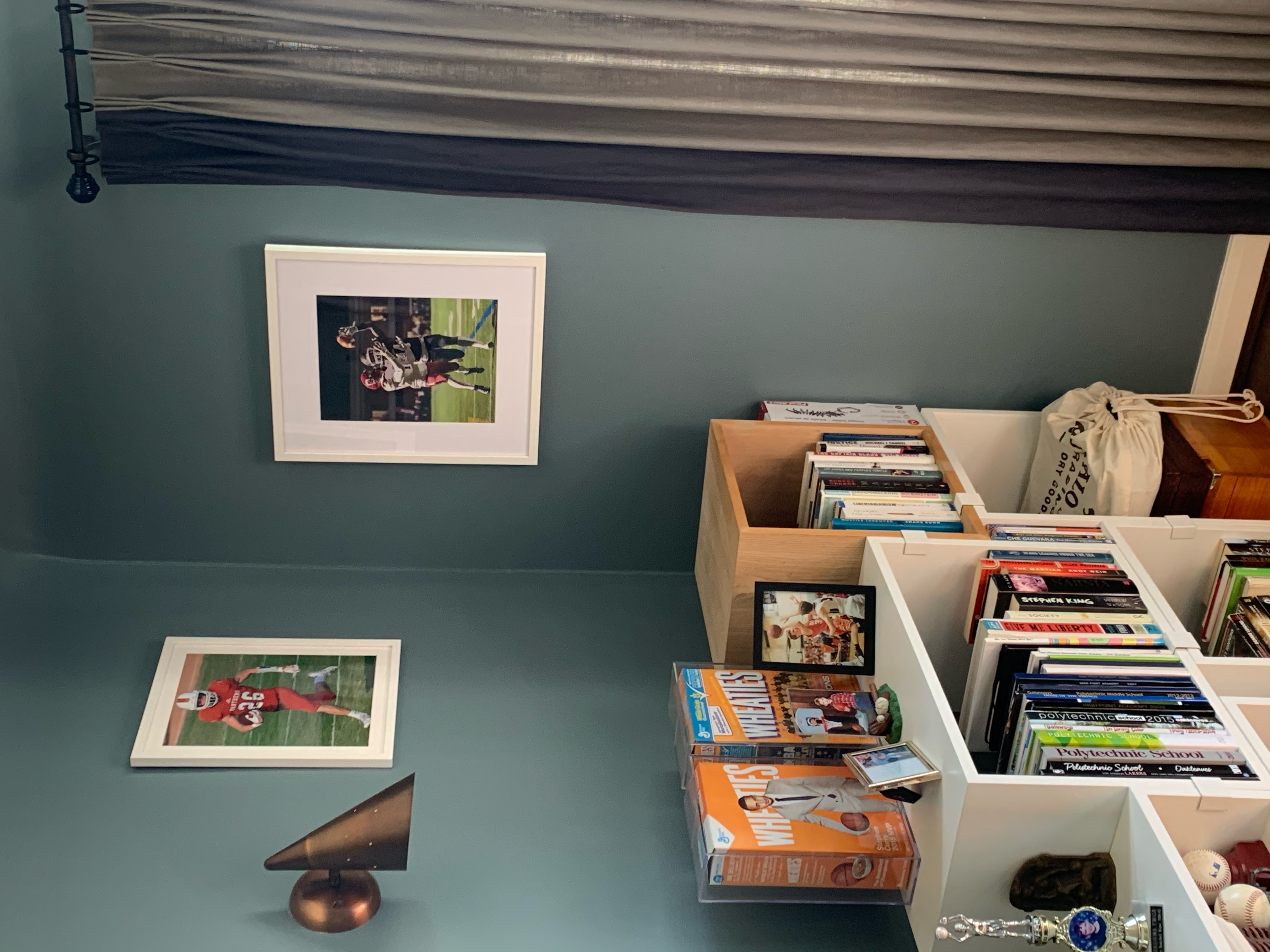 Have a triumph to celebrate?