On-Cover Talent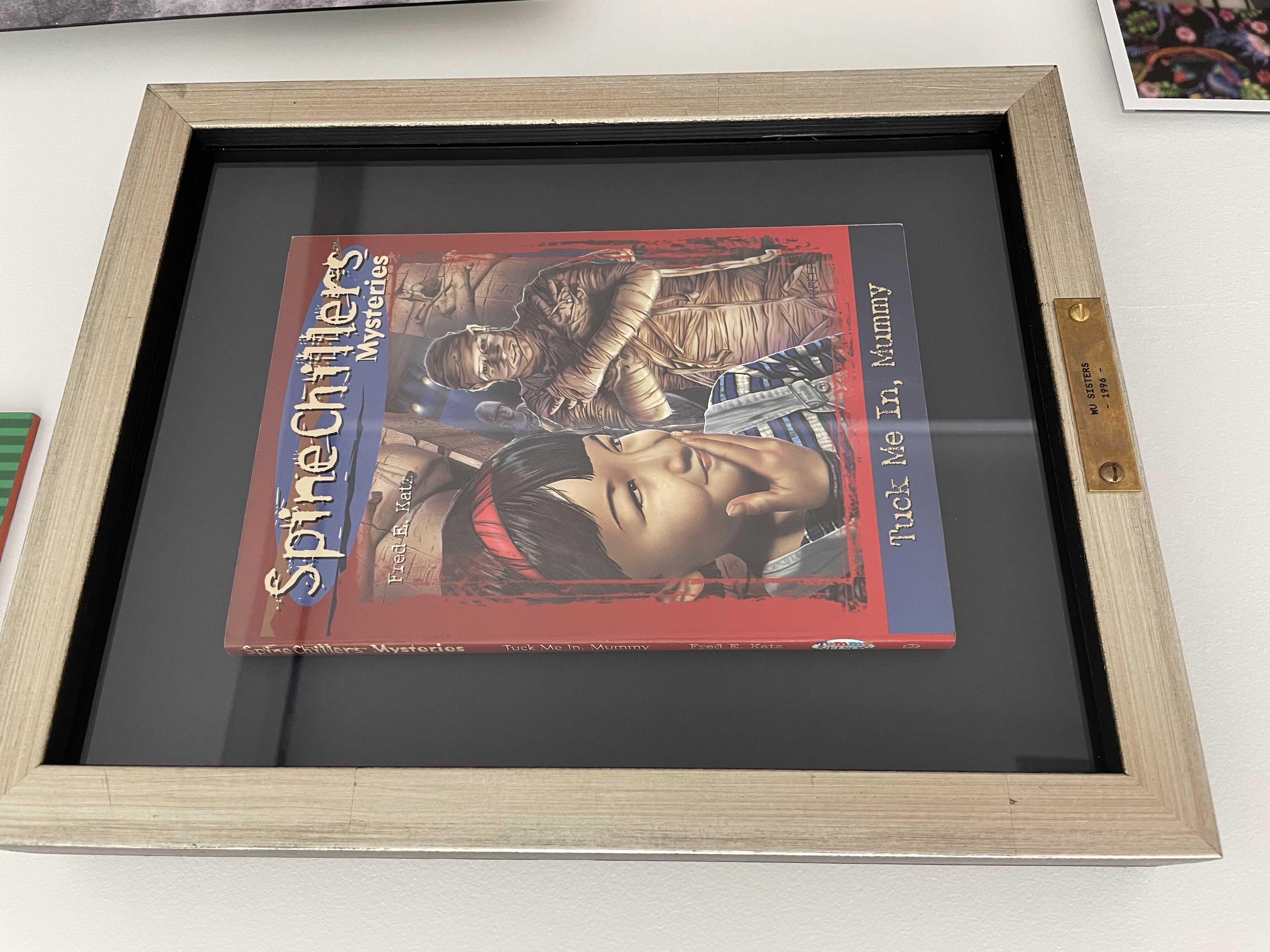 "The internet is a wonderful place. You can find anything if you try hard enough." Madison's words ring true, because the internet helped her sister find a long-lost, eclectic relic of their childhood. Here's what happened.
In the 90's, Madison's parents were friends with an illustrator named Mike Harper, who was doing work for the covers of the Spine Chillers Mysteries series ("Goose Bumps knock-offs were all the rage").
Mike needed a subject for a particularly spooky cover, "Tuck Me In, Mummy," the story of twins who spend the night in the King Tut exhibit—where, guess what?—the mummies come alive!
Madison and her sister sat for Mike, and the little girl illustrated on the cover of the thriller is a composite of the two of them.
"I can vividly remember the Limited Too outfit that was drawn on our merged person," remembered Madison years later. But beyond that, it wasn't something her family talked about or even remembered. "We never owned the book."
Cue the wonders of the internet. Madison's sister found two copies of the book on Ebay, bought them and gave them to Madison as a gift last holiday season.
"How did you find this? What a crazy thing!" Madison remembers saying. It was an incredible gift.
After seeing a book framed on the gallery wall at the Framebridge Williamsburg store, she decided this one had to be framed as well. For nostalgia value, she added a brass plate: "Wu Sisters, 1996."
Today, it hangs on the wall of The Lady Den, Madison's "maximalist, girly, Williamsburg apartment, which is 400 square feet of the things I love," she said.
It's going well. The frame is impressive, and the brass plate makes it so Madison doesn't have to explain it every time. In the event somebody asks what happens in the book, Madison wouldn't know, "I've never been a fan of scary."
She's certainly a fan of a cherished childhood memory.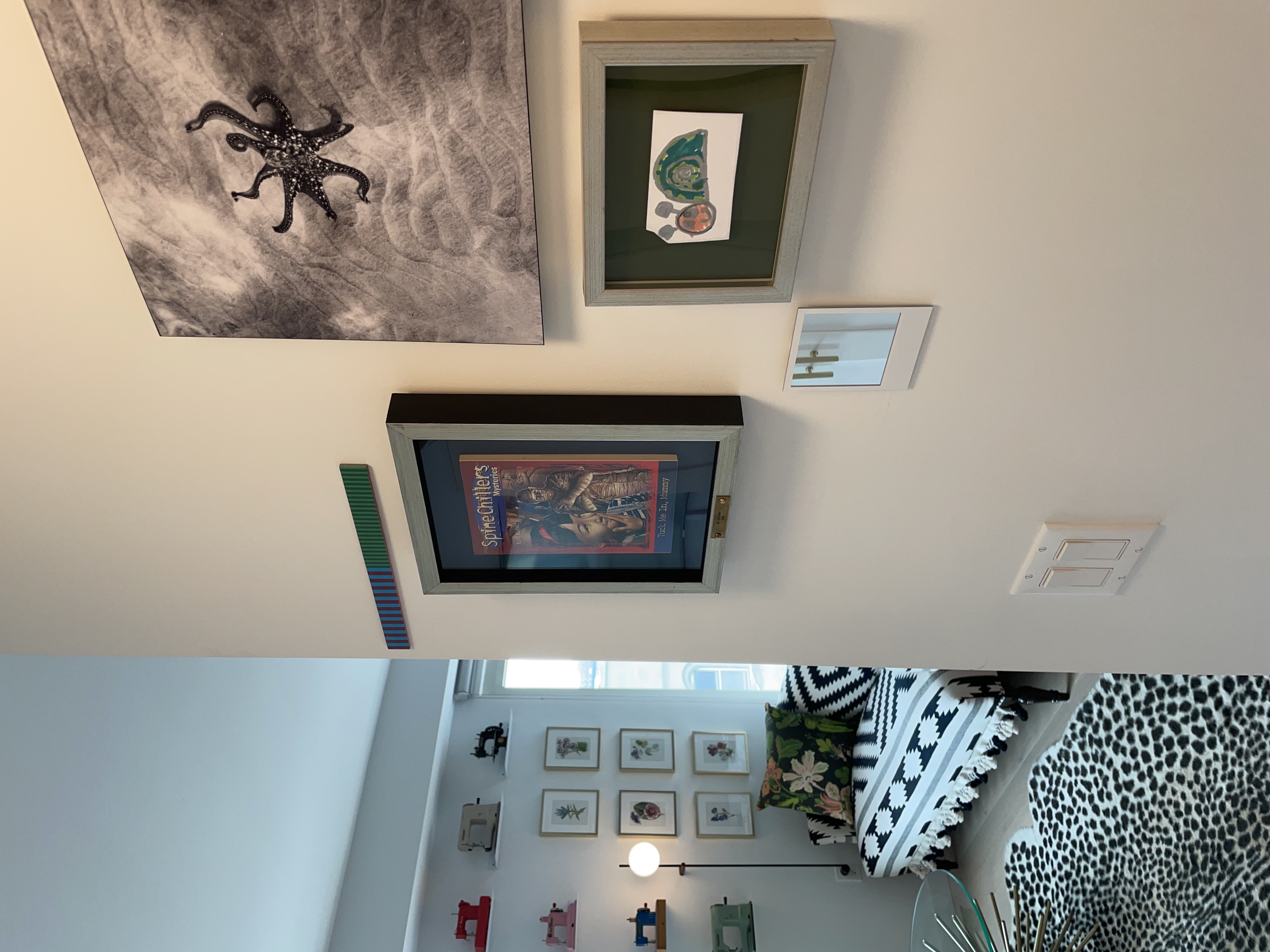 Have something worth framing? Visit a store (like Madison did) or click below.