I'll Love You Tomorrow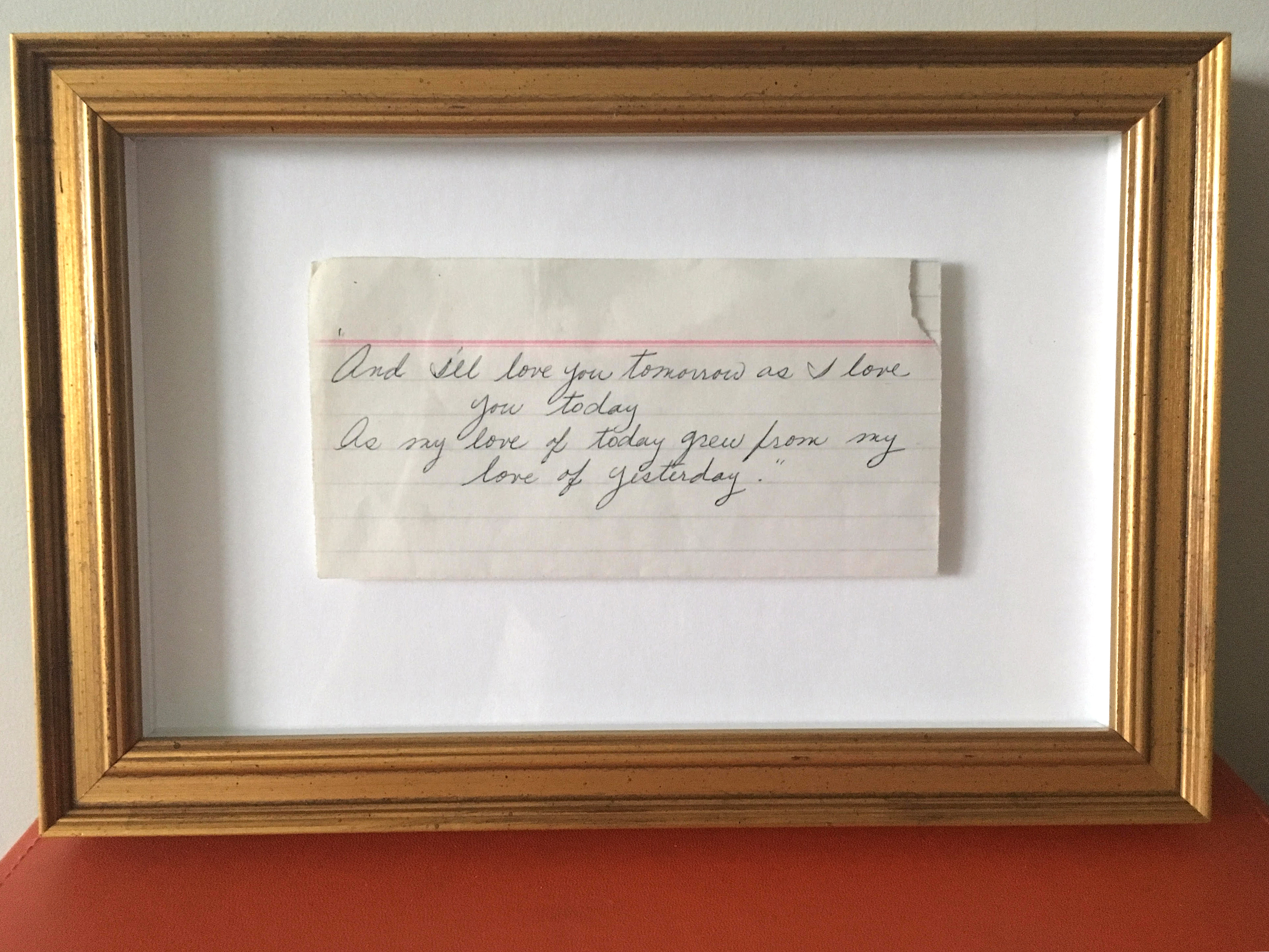 Kate recently discovered this
poem, neatly copied onto notebook paper and a bit rumpled around the edges, in her mother's journal.
Though Kate's mom has passed, she left behind a series of journals packed with stories, musings, and poems like this one:
And I'll love you tomorrow as I love
you today
As my love of today grew from my
love of yesterday.
"My mom kept extensive journals during her travels around the world in the early 1970s," Kate explained. "I have paged through the journals hundreds of times, but always seem to discover something new!"
"During my last trip home to Sacramento, CA I was looking through one of the books and saw this beautiful poem written all alone on one of the pages. I don't think it's original, but she often copied down poems and song lyrics she enjoyed."
"I decided to frame it not only because I love having her handwriting close by, but also because when I found this page, it felt like a message directly from her to me. It sounds so cheesy, but it was just a really lovely reminder of how close we were and how love can continue to grow and evolve and remain even after you lose someone."
____________________________________________________________
What mementos do you save to remember the people you love?
You Might Also Like...