Frame It: Sports Swag
Huddle up guys, we need to talk. Your favorite team deserves only the best, right? So why are you displaying your favorite jerseys, photos, and game day mementos with a bunch of thumbtacks?! Here's an idea: frame it. Check out all the awesome sports swag we framed below for ideas. Time to get your favorite sports season memories up on those walls.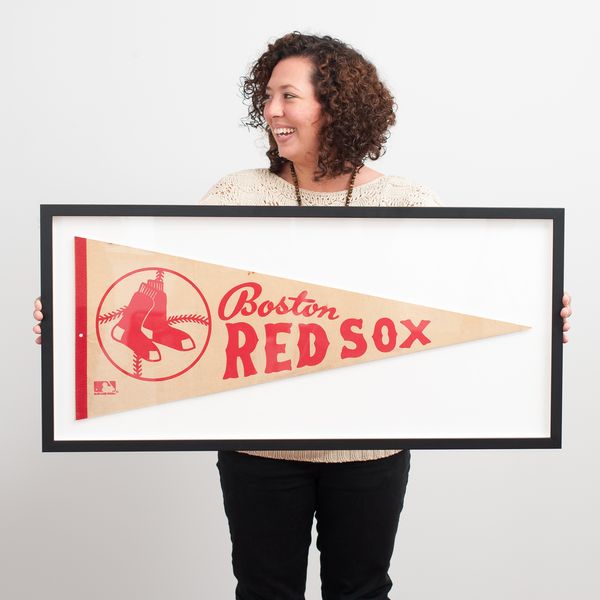 Whether it's an Instagram snapped at the sideline, a jersey from the tiniest fan, or a ticket from a record-breaking game, it deserves a proper display in your home.
And another Framebridge favorite: jerseys! Now's the time to get your most treasured team jerseys out of the bottom drawer and up on your wall. We can't get over how sharp they look in a clean black frame against a bright white background. To place an order for your own jersey, just click here. As always, we'll send you pre-paid packaging so you can send it our way. Once it arrives, our framing team will lightly stitch it to a mat board to present it cleanly inside your custom-crafted frame. We'll ship the finished framed piece to your door, totally ready to adorn the wall of your office or man cave.
---
Any questions? Wondering which of our styles would best match your team spirit? Start a conversation with us by clicking here and we'll give you an assist.