How To Frame Family Photos
Hi, it's Claudia, and I have a problem. A family photo hoarding problem. I have SO MANY family photos I love. Photos of my wedding. Of my parents when they were little. Of ancestors I never knew but look a lot like. You too? Yeah. It's a thing.
But we are all about solutions, not problems, here at Framebridge. So, today I'm framing a favorite family photo and showing you - step by step - how to do it too. Best part? I've got two options for you!
---
First things first, take out the old boxes and yellowing albums and pick your favorite memory.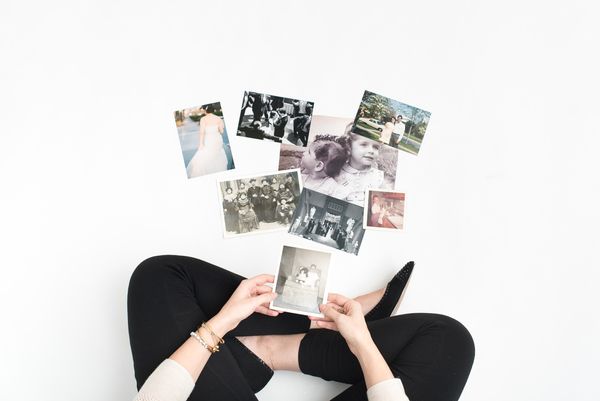 I decided to frame this beautiful shot of my mom and my aunt. It's so cute and so sweet and makes me think of my mom and her sister, but also of me and my sister. And my aunt's dress has numbers on it! It's perfect.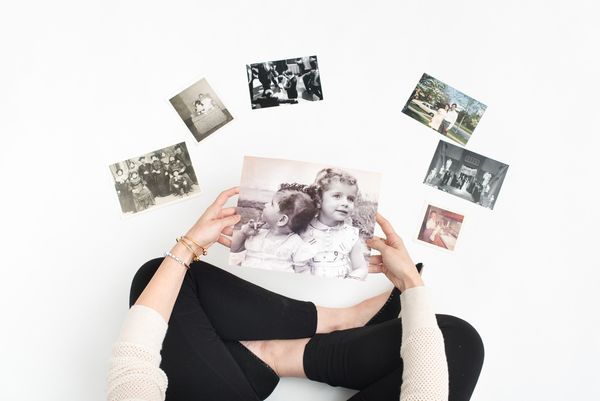 Once you pick the photo you'd like to display you've got two options.
Option 1: Frame the original.
As you place your order (on our site or app) you'll just need to tell us two things: the size of the photo and the frame you'd like to display it in. You'll receive prepaid packaging in just a few days. Next: put in your photo, drop it off with our friends over at UPS, and it'll arrive in the Framebridge studio a few days later. (P.S. Not sure which frame will look best? Just pick Designer's Choice and our designer's will give you some suggestions to choose from).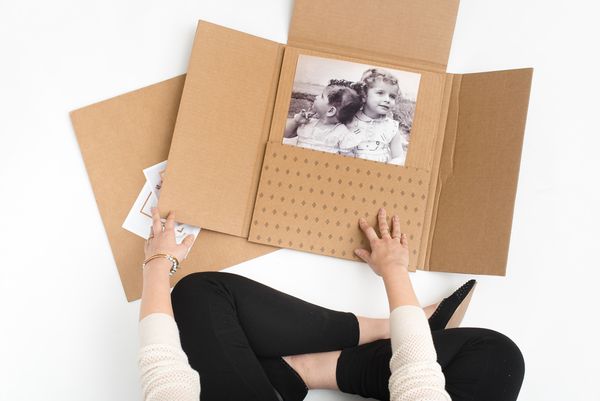 Our team will expertly frame your photo and ship it back to you ready to hang. I decided to float mount the photograph in our Mercer Slim frame. Float mounting really showcases the beauty of the photo's frayed, yellowing edges and keeps the whole thing feeling nostalgic and really special.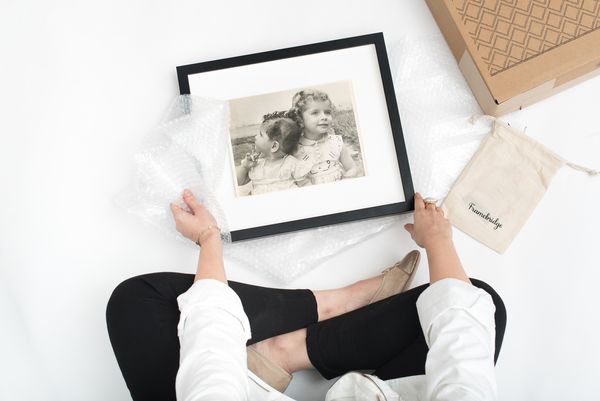 The only issue with this photo is that my sister and brother love it too. When I told them I was framing it they both replied with, "What!? Why do you get that one?!" My mom may have also had something to say about it. And that, my friends, is when I had a stroke of genius. I decided to take a photo of the original and get that printed and framed. Best part? I ordered three and sent the original framed photo back to my mom. Family war: averted! So...
Option 2: Take a photo of the original. We'll print and frame it.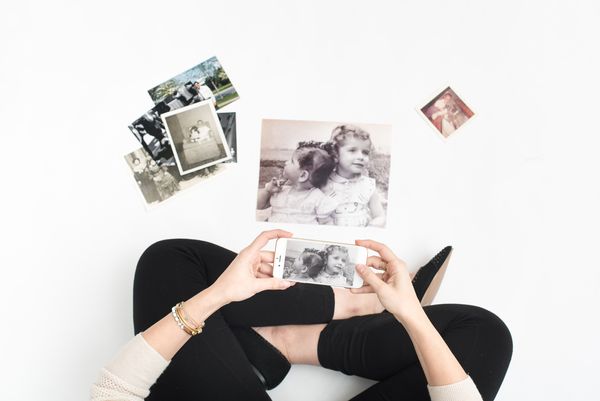 Here's how it works: Just take a photo of the original photograph right on your phone. The resolution on phones these days is amazing and more than enough to capture all of your photo's details.
A couple of tips here:
Be sure you have nice light when you take it so the colors will stay close to those of the original
Take the photo straight-on (from above is easiest) so nothing is distorted
Make sure everything is in focus
Be sure you aren't catching any glare from the original photo's paper
Don't worry about getting the aspect ratio perfectly right at this point--you can crop it later
When you're placing your order, upload your digital photo, crop it if you'd like, select the size you'd like us to print it, and pick your frame. Our team will print it, frame it and ship it to you ready to hang. I decided to frame this version with a white mat in our Newport frame. I love Newport. It's the little black dress of frames: looks good with everything (especially black and white photos).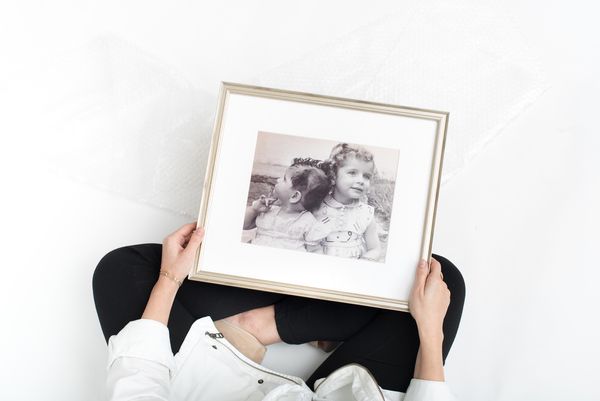 And there you have it. Two beautiful - and easy! - options for capturing your most special moments and a great solution for the family battle over favorite family photos.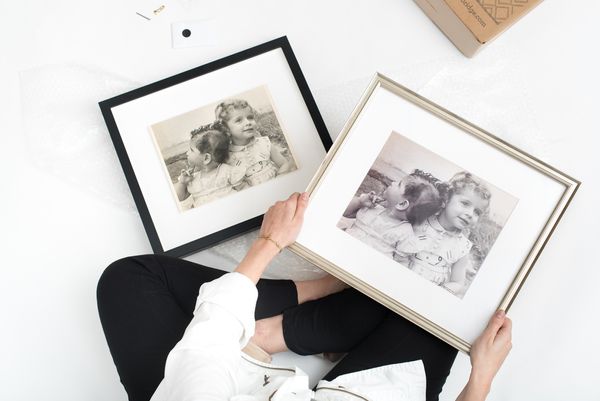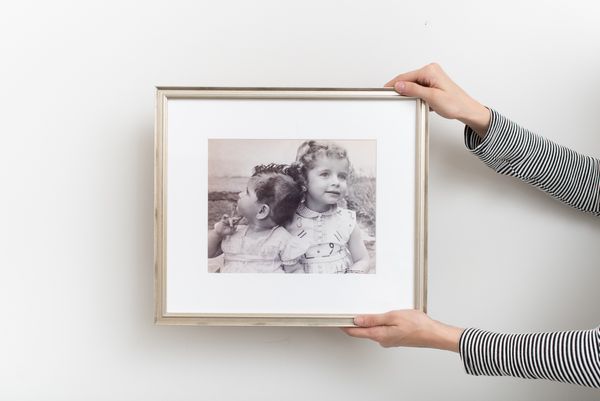 No better way to preserve and display your family's most treasured memories. Oh, and I think there are a few holidays coming up, right?