Thanksmas: A Frameable Family Tradition
For Angela and Justin, the most wonderful time of the year means Thanksmas.
Thanksmas is a combination of Thanksgiving and Christmas, celebrated by the couple sometime between the two wider known holidays, and it originated in the first year they were dating.
After reconnecting on a camping trip with mutual friends, they instantly started a long distance relationship. Justin was in the San Francisco area, Angela was in LA. The first year, the only time Justin could visit around the holidays was between Thanksgiving and Christmas.
Ever the festive pair, they thought: "Let's make a holiday out of it."
They got a frozen butterball turkey after Thanksgiving. And because this idea was so spontaneous, they didn't even have time to thaw it. "It was surprisingly delicious."
The menu also included "little, easy sides," and the day included mimosas and American Horror Story.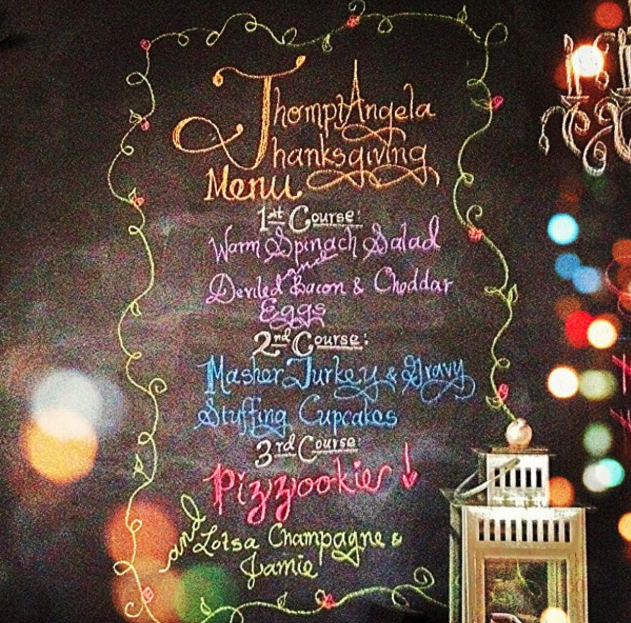 Angela took a funny photo of Justin with the turkey to document their silly holiday, because it was "funny to have a picture with a turkey after Thanksgiving."
Little did they know, this holiday would become a staple of their relationship. A year after the first Thanksmas, Angela moved up to the Bay Area and in with Justin.
Thanksmas has been going strong for their long distance year in LA, then in Walnut Creek where they got their first apartment, two different places in San Francisco, and now in Martinez, California, near their shared hometown.
It has sustained a marriage, and the birth of their daughter, Shay.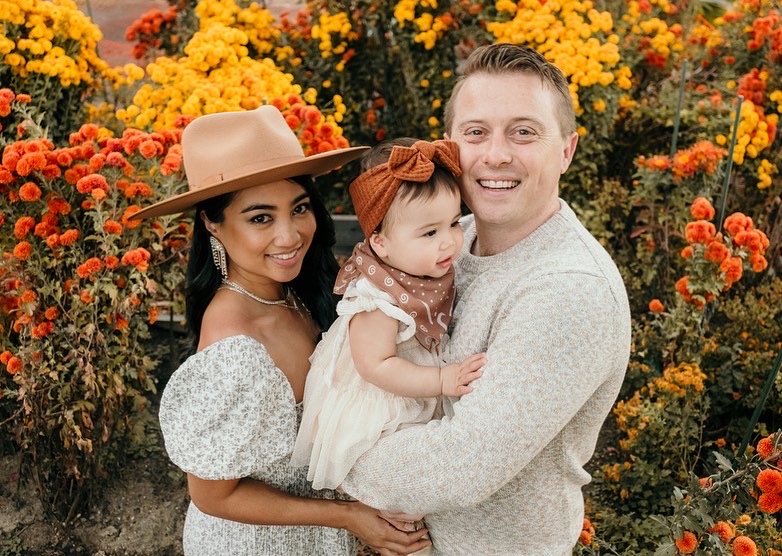 "We've added more traditions and now it's this really big thing."
Traditions like setting up a Christmas tree, trying a fun new cocktail, and auditioning all the new cheesy holiday movies to find which one will be the best to watch on Christmas morning. And the menu has expanded. This past year was a nine-course meal.
But one tradition that has remained completely the same is the turkey photo.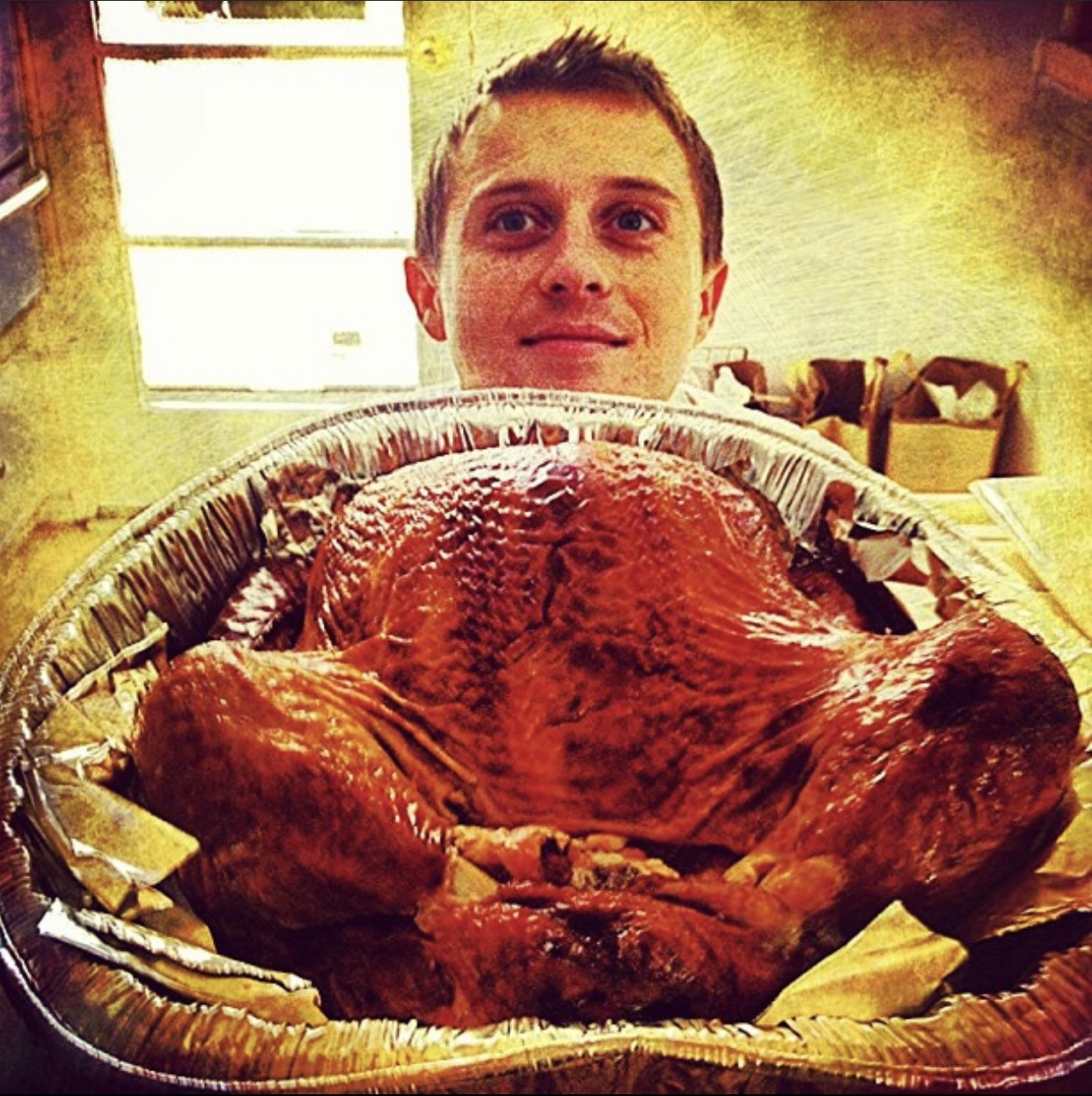 To document the tradition, Angela got ornaments from every Thanksmas they've shared—from LA when they were a couple, to the photos with Shay now that they're an even fuller family.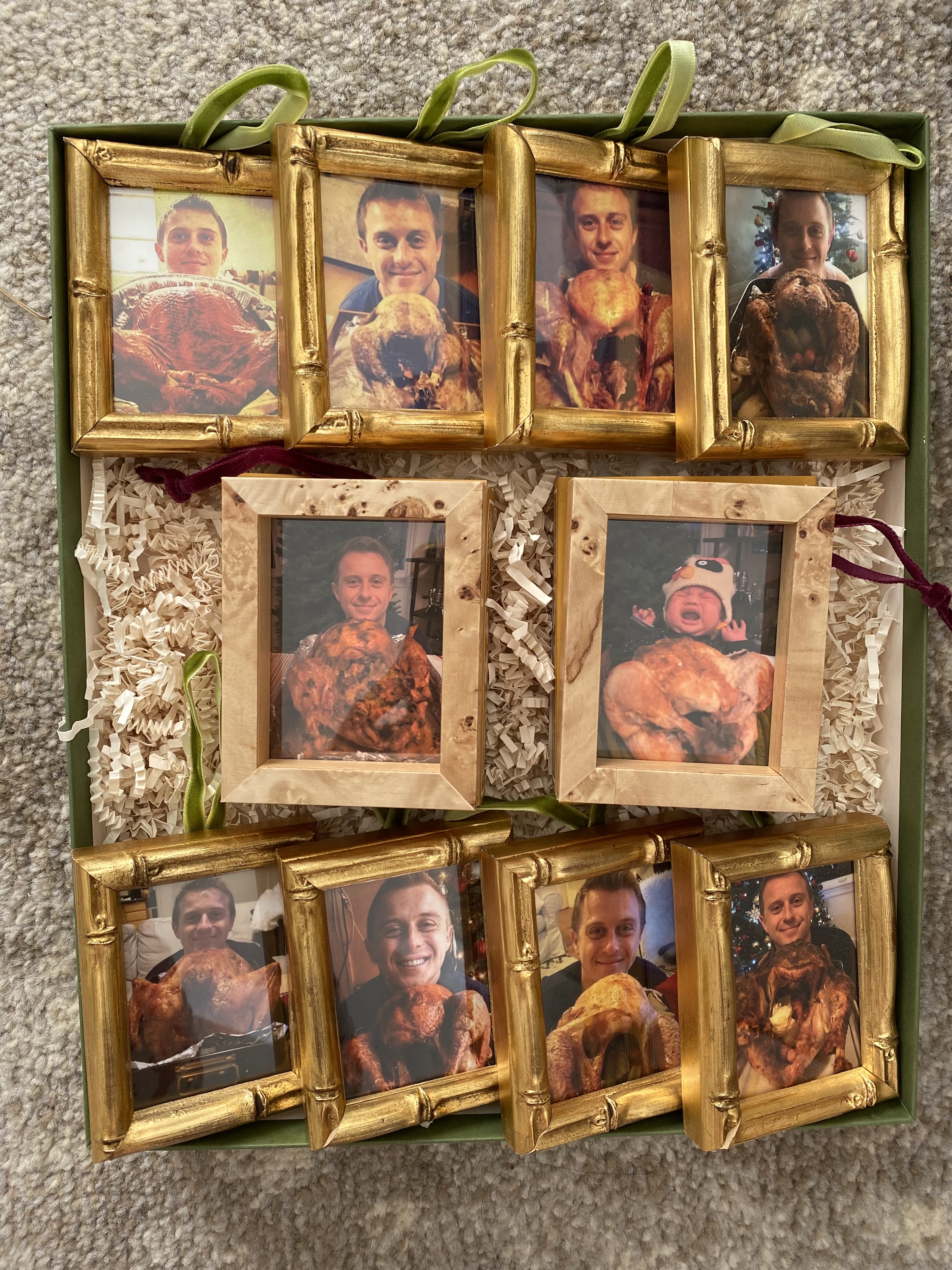 The last new step is opening a new Thanksmas ornament each year to commemorate the last one. "Once we hit ten Thanksmases, we're going to need a bigger tree!"
Angela and Justin are a couple that know how to make something feel important. Because their relationship started when they had to be apart—they are fond of celebrating their way. They celebrate 16 month anniversaries, 22 month anniversaries, and in our opinion, have one of the funnest families around.
To them, we say, Merry Thanksmas!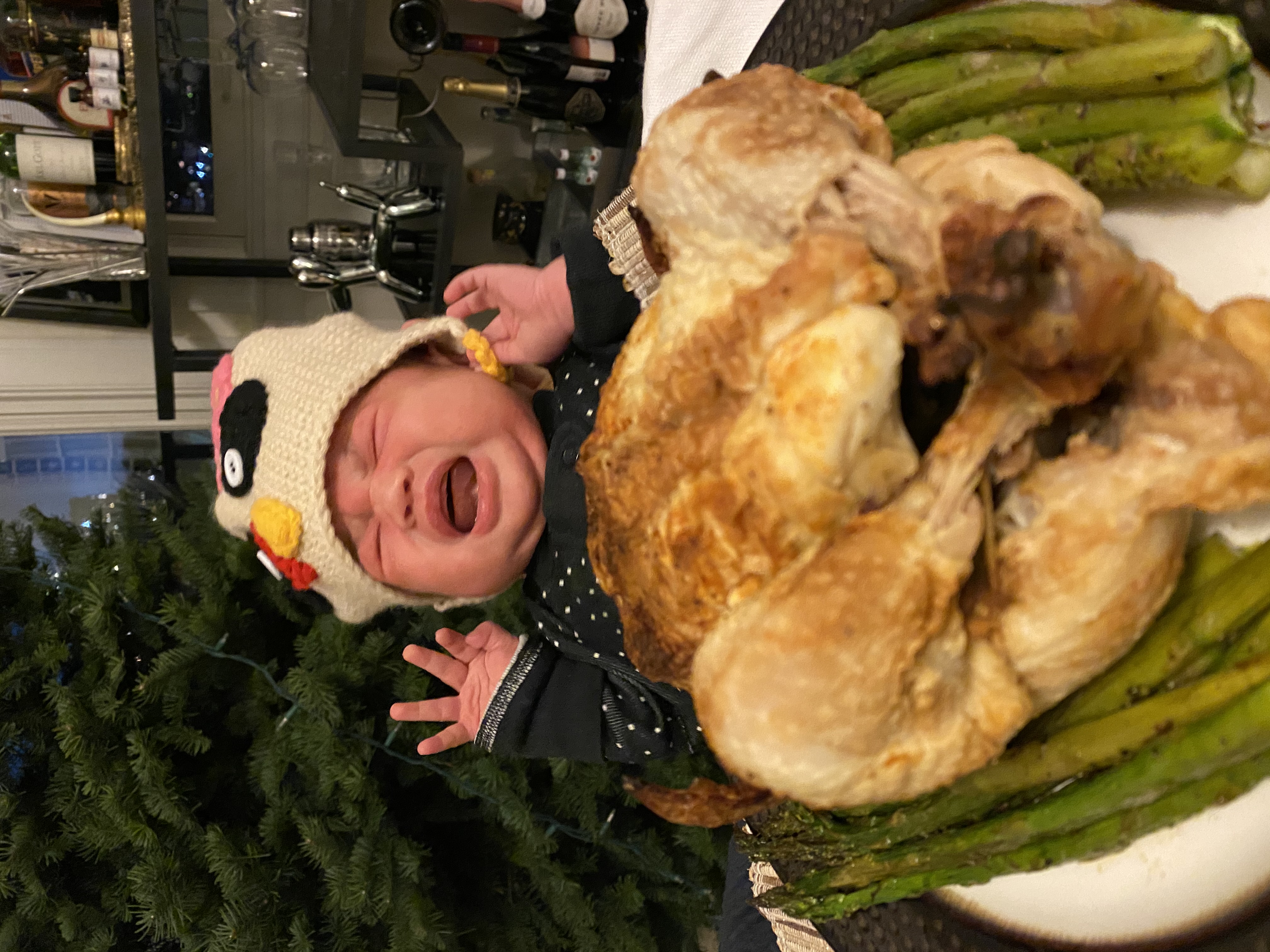 Starting a tradition of your own?