How To: Build a Floor to Ceiling Gallery Wall
You know that classic salon style gallery wall? Let's take that up a notch. Hello, floor-to-ceiling gallery wall. This arrangement might seem intimidating, but if you've got a lot of art this is a great way to display it. Need an easier option? As a part of our curated line of gallery walls, we offer a floor to ceiling gallery wall in five colors. Check out The Floor to Ceiling Grid here!
A salon style wall is perfect If: You have an alcove or nook you'd like to fill.

What You'll Need: 10 - 20 (or more!) framed and unframed small photos, pieces of art and mementos.

How to Get It: This gallery is supposed to look like you grew it over time, so don't worry about making it too perfect! Start with a single piece somewhere in the middle of your wall, then add the others above and below, being sure not to center anything and leaving 2 - 3 inches between each.

Pro tip: These are meant to look collected over time! As you gather new pieces, just add them in.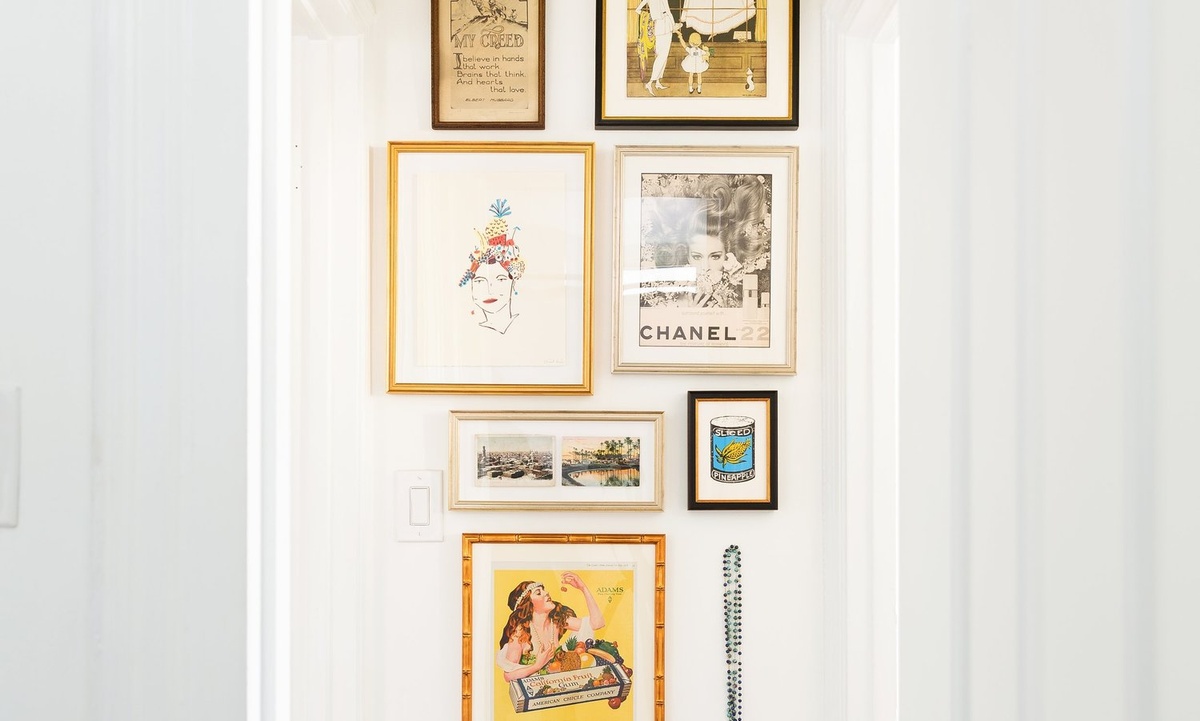 Ready to build your gallery wall?