5 Things Every (Good) Guest Room Needs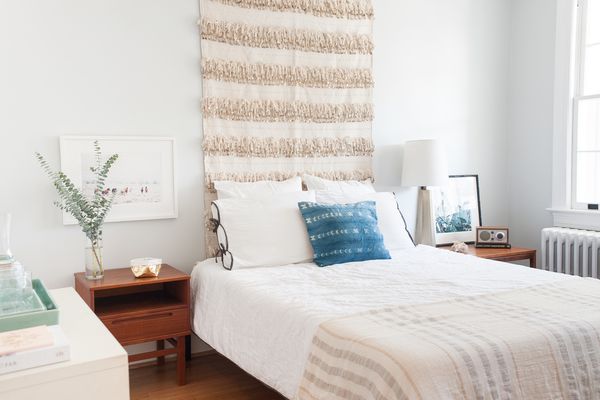 Got guests visiting you for the holidays? Getting your home ready can feel stressful, but it doesn't have to! If you prep your space little by little, you won't be overwhelmed when the planes, trains, and automobiles roll in. Here's Framebridge Creative Director Tessa on how to whip your guest room into shape (before your in-laws arrive).
"So, this is our actual guest room. We just moved into our house in August, and this room has more or less served as a glorified closet for the past two months. With the in-laws visiting for Thanksgiving, I wanted to (quickly!) create a space that would be comfortable and welcoming for them... without buying too much new stuff."
"Taking some cues from my own mom, I incorporated five things I know guests love to feel at home in your home."
---
Framebridge: Be our guest. Put our (custom framing) service to the test.