First Father's Day
Michael and David have played many roles in each others' lives. Strangers at a bar. Then friends. Then boyfriends. Fiances, husbands. Last year, they added fathers to the list.
Here's how they got there.
It all started on a Friday night at a bar in Miami in 2008. David, at the tail-end of a business trip, came up to Michael, who was also on a business trip, and said, "You look like you're from New York." David had good instincts, but the timing was a little off. Michael had just moved to LA from New York. They stayed in touch, and a long-distance friendship ensued.
Until a couple of years later, in 2011, when Michael moved back to New York and they reconnected—but as friends. They gained a group of mutual friends, including one really strong friend relationship, while David dated somebody else. However, that relationship ended, and their mutual friend nudged Michael, "Hey, you know David is not in a relationship anymore." This time, the timing was right. Michael slid into the DMs.

They met for a drink at a bar in Hell's Kitchen in August, two months later were dating, and a year later they moved in together. The morning after they moved, Michael got down on one knee and proposed. "We hit the gas pedal once we reconnected!" remembered David.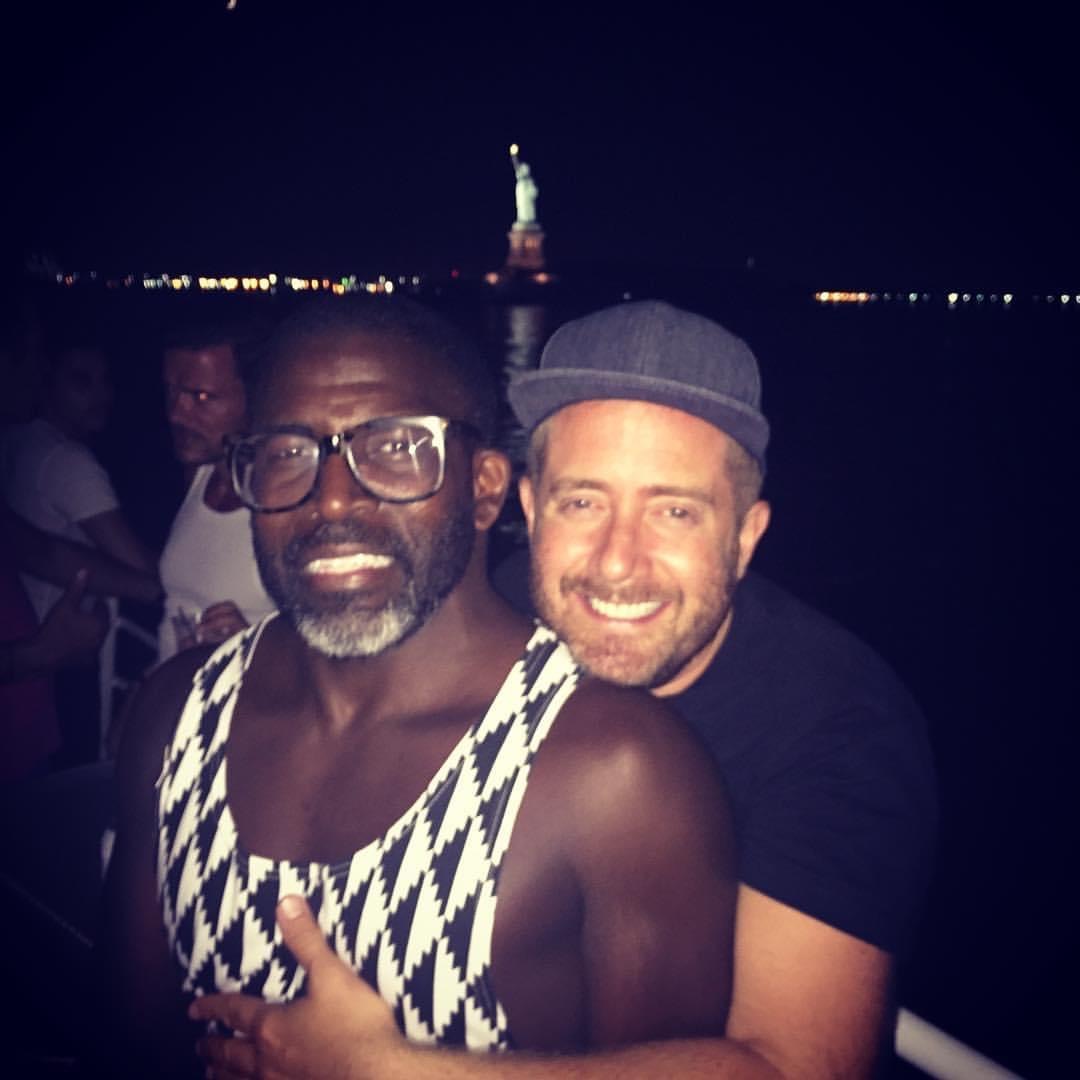 During their whirlwind courtship, which included a picturesque wedding in Lewes, Delaware, they always discussed their biggest relationship goal—fatherhood. "We're not 25 anymore, so, we knew we had to have those conversations early on," said David.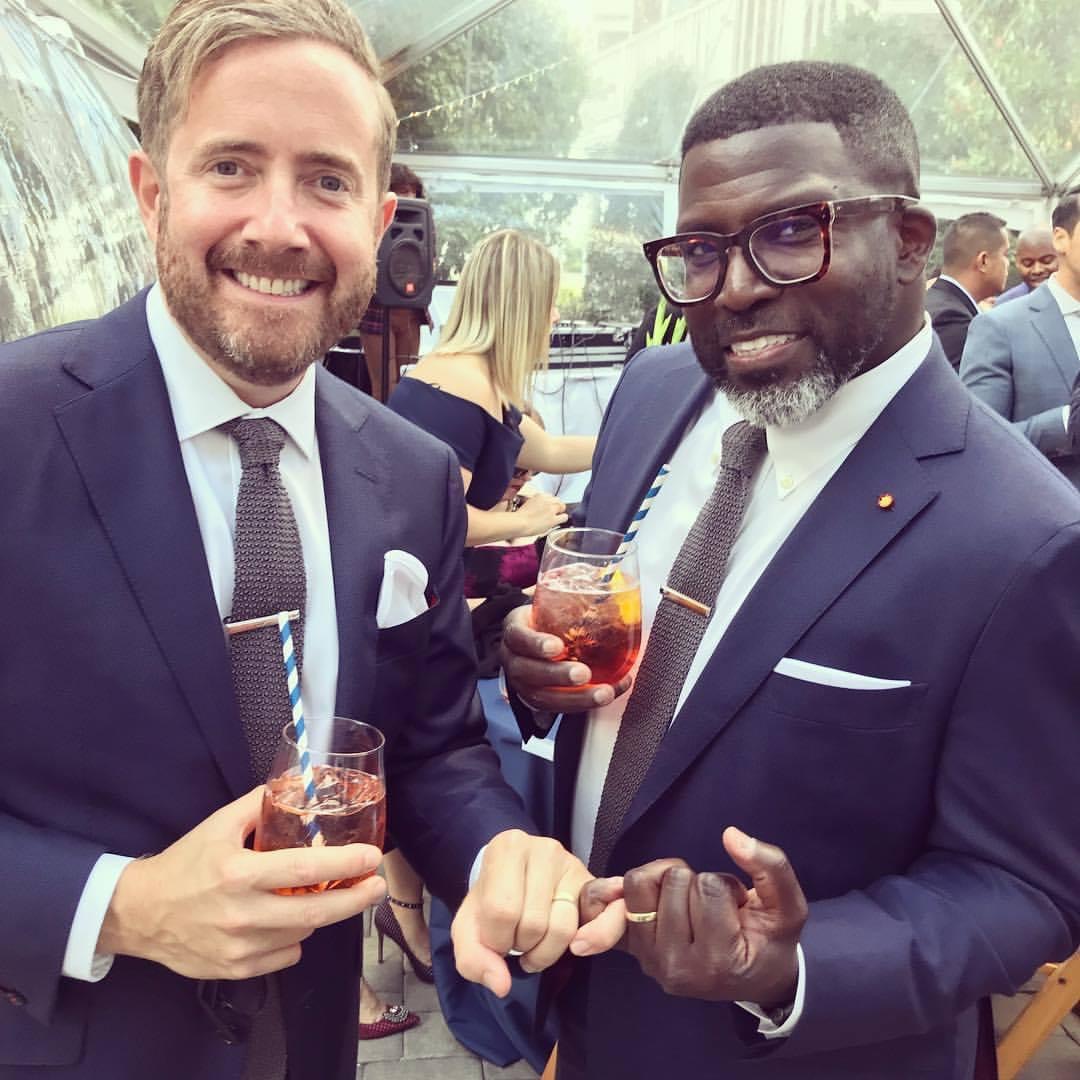 The best route for them was adoption. For any couple, beginning parenthood is a challenge. For many Queer couples, that journey is made even more difficult by the prolonged bureaucratic processes that come along with routes like adoption. After 18 months of paperwork and classes—something that they could not prepare for happened. Their social worker called and asked them both to hop on a video meeting in fifteen minutes. There was another couple on the line. It was the birth parents. That couple turned out to be the birth parents. Then, right then and there, they told Michael and David that they chose them to be the adoptive parents. "It was very emotional," said Michael.
It was also serendipitous. The birth father was born in Berkeley, California (where Michael and David now live), and the baby was born in Pennsylvania (where Michael and David both are from). They consider themselves lucky to have a relationship with the birth parents because that is important for their son—George—" to always know that part of his story."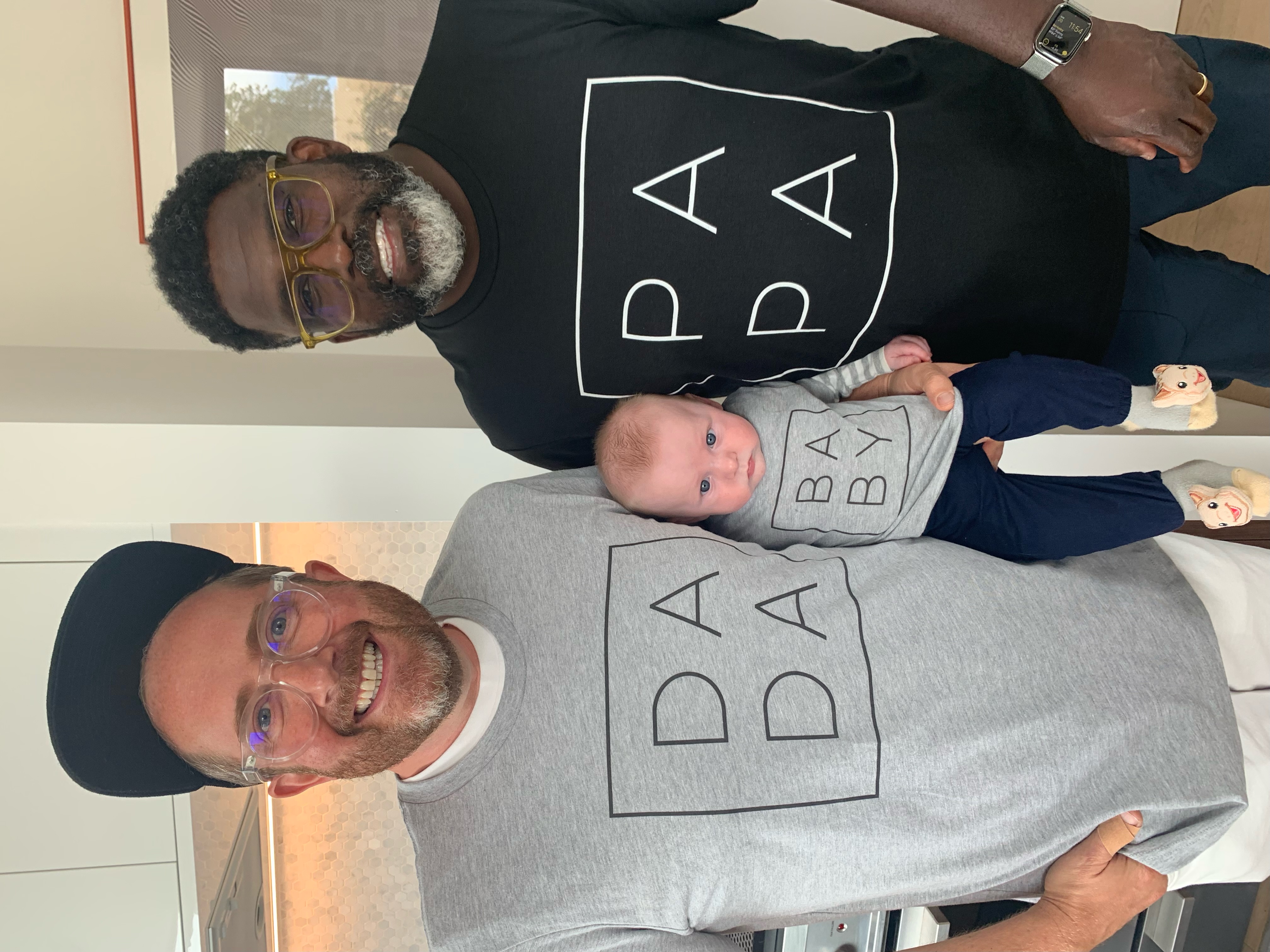 Last year was their first Father's Day. "For two Dads, this was a biggie," said Michael. When they adopted George, David's friend gifted them a photoshoot with Jack Simpson (@jackthestreet), which produced some amazing family photos.
Michael wanted to frame one for David that he could have at his desk, so he could think about their growing family every day. To mark their first Father's Day in a lasting way. David thought about how he felt when he saw the frame for the first time. "For me to unwrap this photo of my family that I have always imagined, it solidified for me, we are a family." He says that no matter who walks by his desk, whether they want to hear about it or not, they always will. After a round of laughter from the two of them, David's voice grew a little more serious. His final thought on this beautiful frame: "it is something I will always treasure."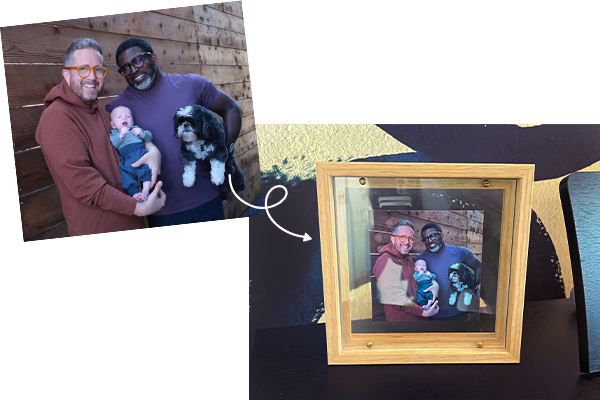 Is there a new (or any) Dad in your life you want to celebrate?