Dirt's Dive: A Father's Day Surprise
In college, his nickname was "Dirt." "Classy, right?" said his wife Maria.
Though Dirt (whose real name is Josh) has grown up, the nickname has stuck. He's still a "man who loves a good cocktail, a good whiskey," said Maria. Before the two of them had kids, they loved going out—bars, restaurants, anywhere with novelty design.

So after they closed on a beach house in Lewes, Delaware in 2019, it was natural that they would install a bar. Josh was overseeing the design of the bar with a friend named Ed, who was building the whole thing out of reclaimed wood. Ed and Maria took to calling the bar "Dirt's Dive" as a joke.

But with 2020 Father's Day happening right around the time the bar would be complete, what if that joke became a reality?
Maria called her friend who is a designer, and after a little mood-boarding, they established a vision for the real Dirt's Dive. Inspired by the waterside vibes and attention to detail of D.C.'s The Salt Line, Dirt's Dive did not overlook a thing.
Letterpress coasters. Napkins. Signage. Branded cups. Pennants.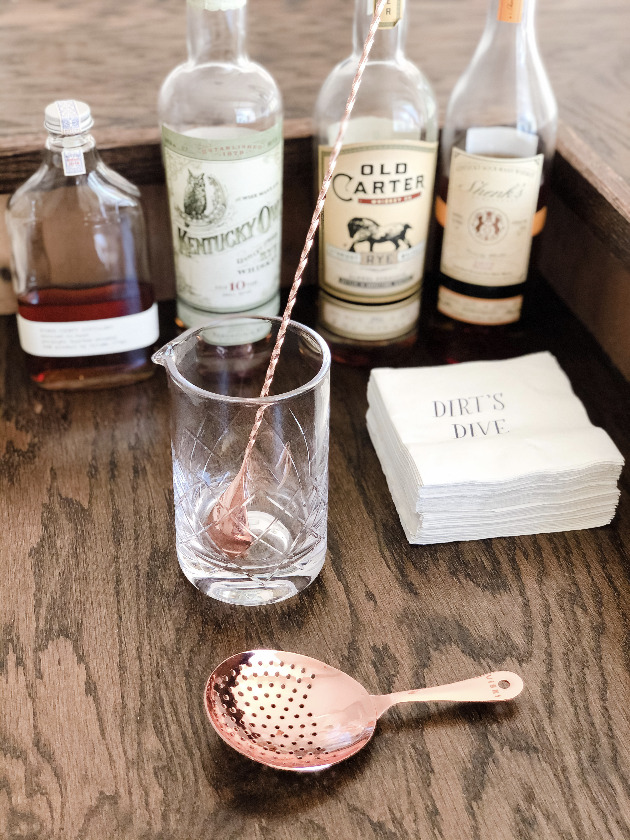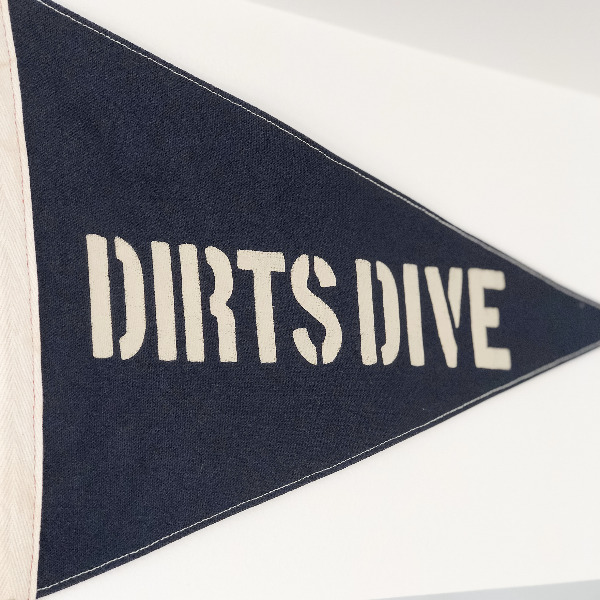 And of course, Dirt's Dive needed frames. Surrounding the TV, Maria had signal flags framed that spelled their last name in the NATO alphabet: Bravo, Alpha, Echo, Romeo. Baer. "That was a nod to the beach, which is a little cheesy, but whatever, we needed some color," said Maria. They look great.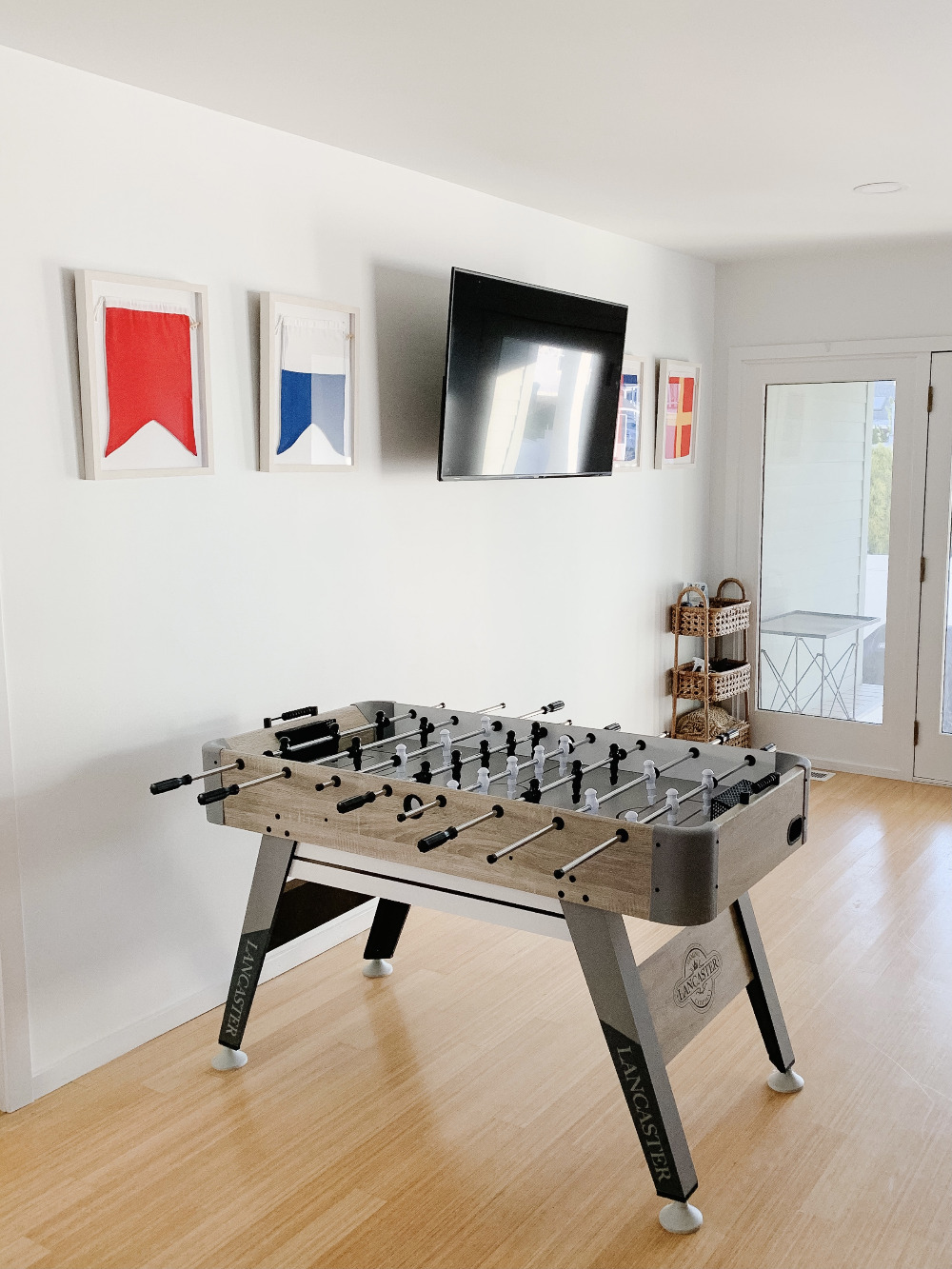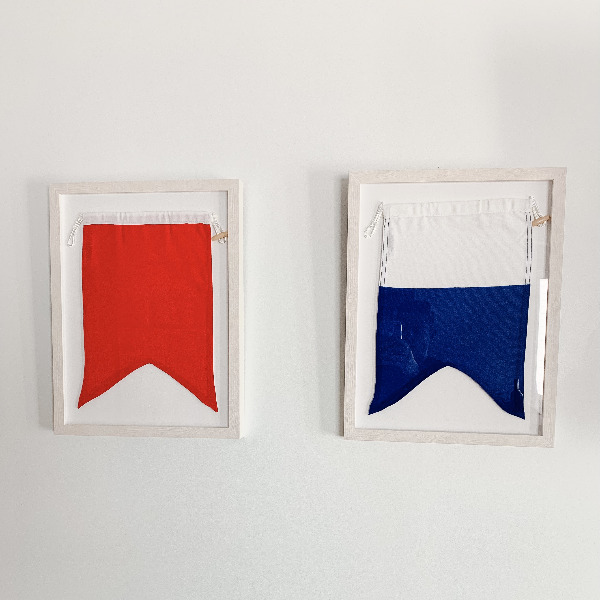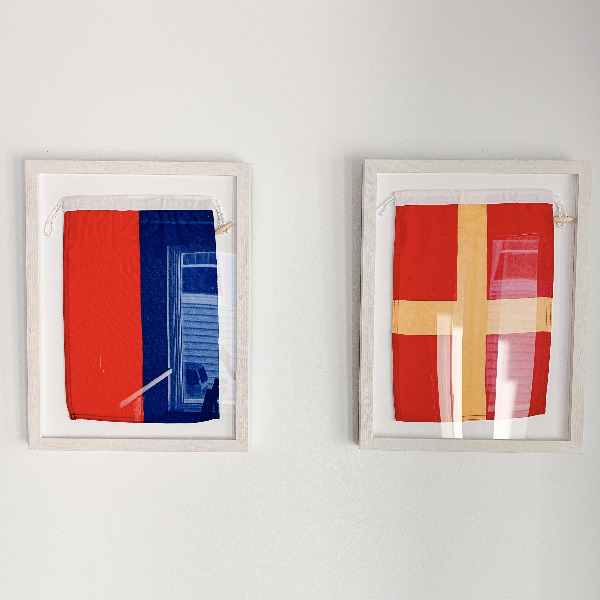 "USS Calypso Bunk Mate Rules of Conduct." Written like rules for men at sea—"All brawling, battling, bellowing, biting, bickering banned,"—and signed by their daughters.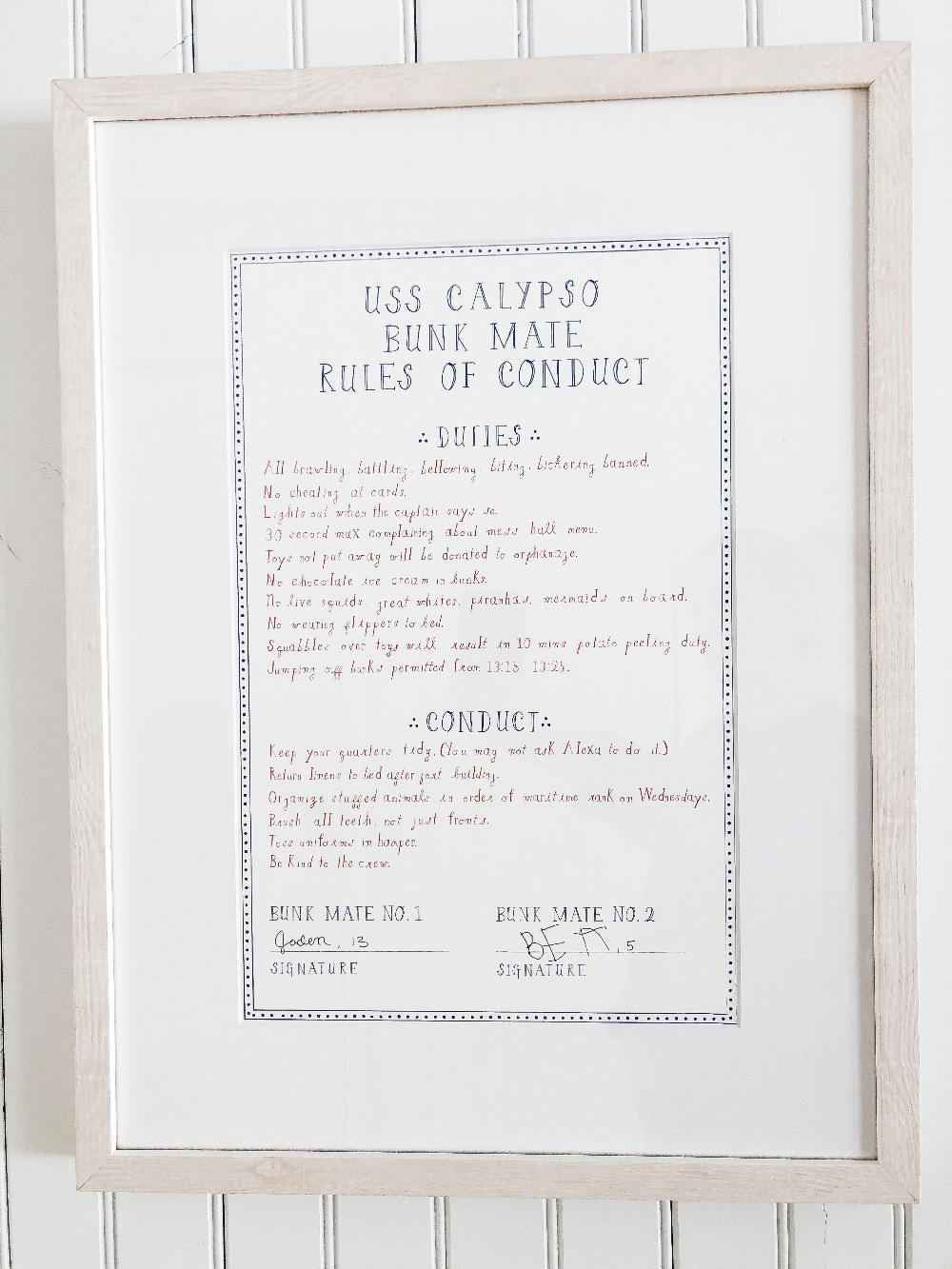 And of course, their dog, Bowery.
As a man who is unusually hard to get gifts for, Dirt was beyond surprised. He loves the bar, it is his happy place where he may enjoy a whiskey and some English Premier League football, or a little foosball, or, the greatest joy in his life—time spent with family.

Unknown to each other at the time, Josh and Maria both spent summer in Lewes, Delaware as children. They always wanted to get a house together there. At the end of 2018, Maria lost her father. The grief from that tragedy spurred them to get the house in Lewes because "they wanted to give the girls some memories."

Father's Day at Dirt's Dive sounds like a treasure.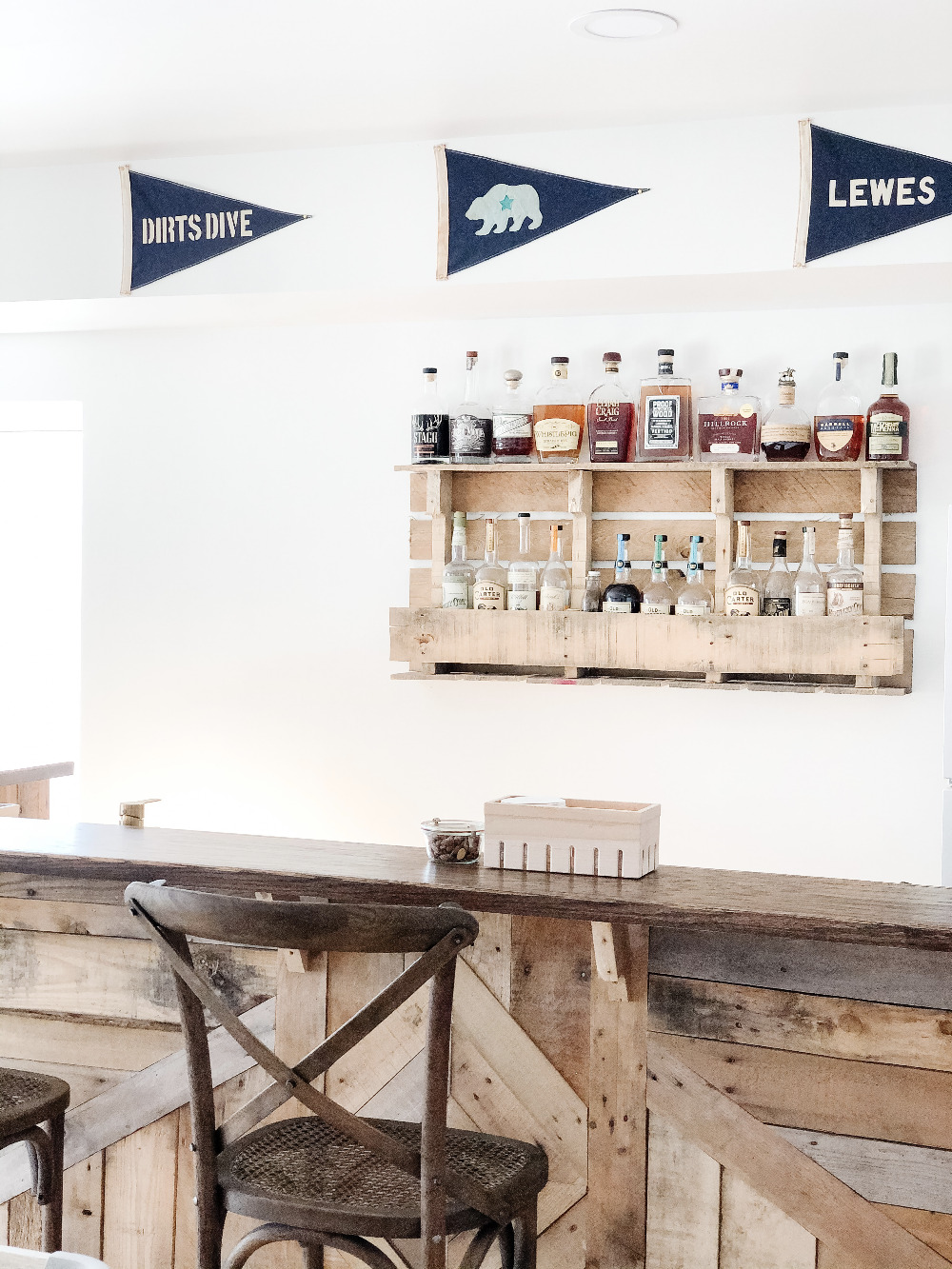 Have an idea to blow Dad away?