Family Photos Get Meta


Mary and Jon's whole story can be summed up in a single, ever-evolving image.

When on her honeymoon in Florida, Mary found a reclaimed wood frame and decided it would be the perfect souvenir. "When we got home we put a wedding photo in it," Mary said. "We talked about how fun it would be to take a photo with this frame for our one-year anniversary. Luckily, after one whole trip around the sun, we still remembered the idea!"

Each photo of the meta photo depicts a different era of Mary and Jon's life together. "The first photo is the wedding photo and it's so small you can't see it anymore!" Mary said. "For our first anniversary we decided to take it in the home we'd just bought in Boston right before our wedding. The next photo was also a big step because my husband had just taken a job in California. So, we stood in front of our house in Boston for that backdrop -- a sort of farewell! The third photo was really special because I was about two or three months pregnant."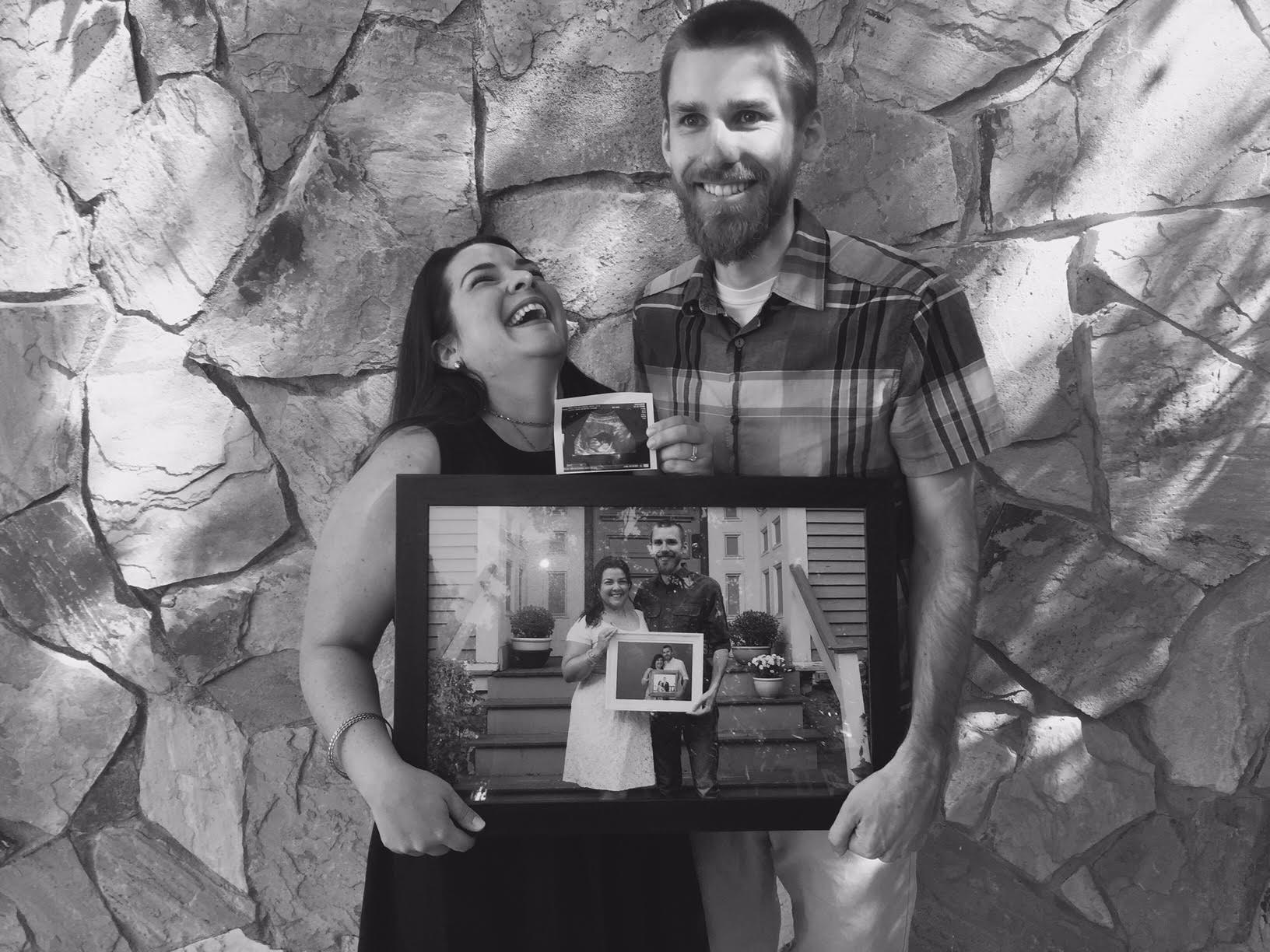 That photo was taken in Austin, Texas by one of Mary and Jon's good friends. "Part of what makes this tradition special is that we don't hire photographers," Mary said. "We just ask our friends to take photos for us and we luckily have very generous and talented friends." During this shoot, Mary pulled out an ultrasound to announce her pregnancy. "[My friend's] reaction is exactly what I hoped for!"

Mary's favorite photo is the most recent one of her little family. "Now, baby is on the outside!" she said. "We were totally excited to add this year's photo to the collection because it's a striking difference from all the others."

There are currently five frames in Mary and Jon's meta photograph, the original one from their honeymoon and a growing collection of their Framebridge favorites.
---
Framebridge: custom framing gets meta
---
Shop this Story