Family Photo Ideas
It's that time of the year already. Family portrait time. And this year, when so many of us might not be able to see our loved ones face to face, sending a family photo is all the more meaningful. That's why we talked to D.C. photographer Jess Mitchell (who knows a thing or two about socially distanced photography), to gather her advice for how to do the best family photo shoots — with or without a professional photographer — in order to be able to say hi to your loved ones, even if it's in their inbox or through the mail, instead of over the turkey.
Professional Photography Advice

What should families think about when taking family photos with a professional photographer?
We know why you're nervous—upset kids, parents just had an argument, dogs who won't corporate, babies who need a snack—but it's not going to be a surprise to the photographer (especially if they have kids of their own). Most photographers know a few tricks to ensure that your session is a success. So you don't need to be stressed!
Any advice for choosing a photographer?
Consider the style of photography you're looking for. Some photographers are more "light and airy" while others prefer "dark and moody" colors. Some come with props and lots of poses, while others stand in the background and capture your family in your natural interactions and environment. Take a good look through their portfolio and don't be afraid to ask questions ahead of time.
What would you say to a family who is thinking about getting professional photography done, but is a little nervous?
It's always worth it! Someday your family will look back on the photos and love the memories that they evoke. Think how much you love looking at photos of the grandparents and your relatives when they were young—someday your kids will do the same! As much as parents may not want photos of themselves or think that their smartphone snaps of their kids are enough, you'll never regret having a nice photo of your whole family. Your kids will want to see and remember this moment of you just as much as you'll want to remember them being so little.
Advice for a Photoshoot on Your Own

Where should a family stage their shoot? Inside or outside?
A session should take place where the kids are most comfortable—most of the time that means in the family home or yard. That's where everyone is most comfortable! Sometimes a home isn't the best option because of lighting, so a favorite park or regular neighborhood spot where the kids can be themselves are great alternatives.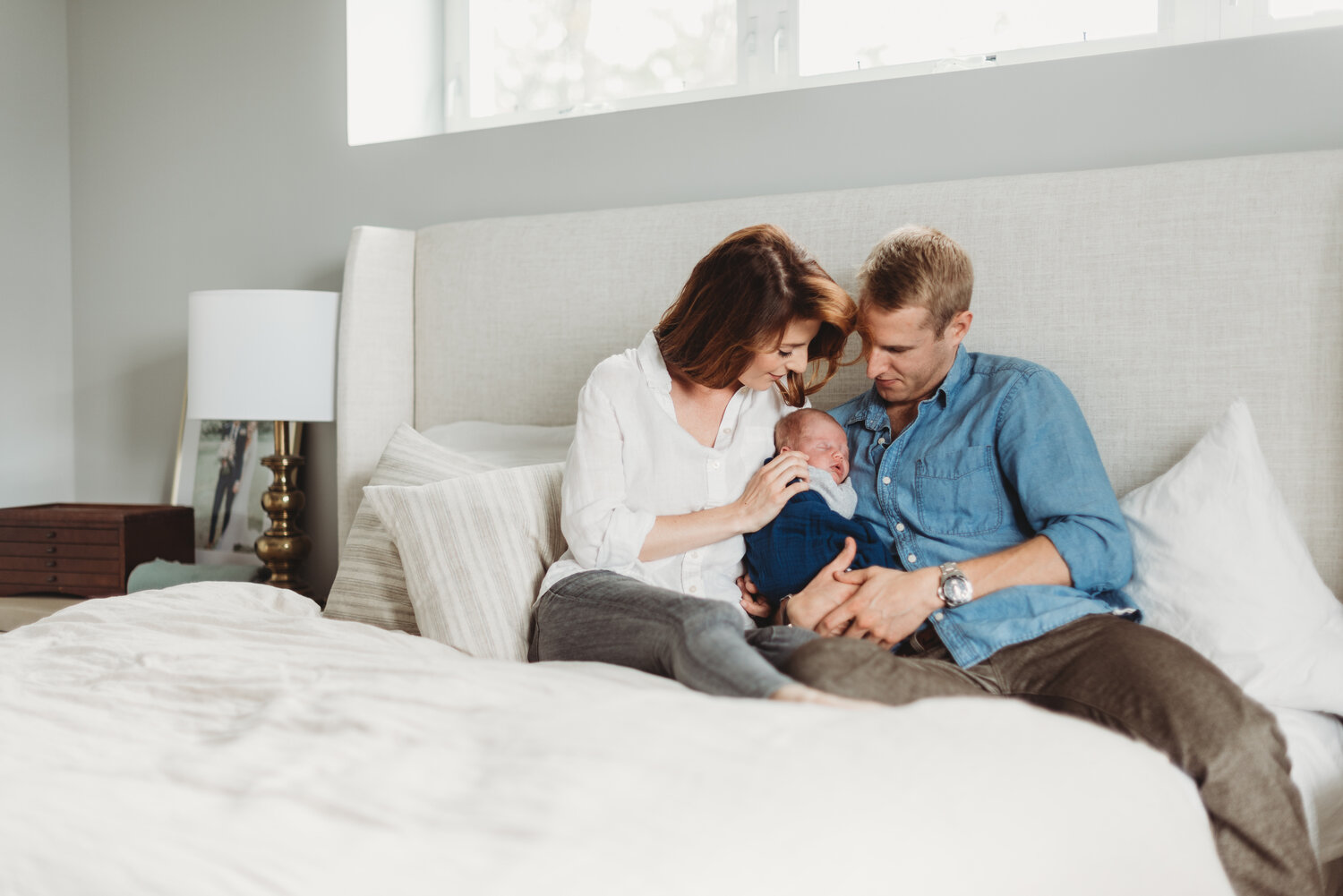 What are some go-to outdoor locations you'd recommend?
The key to a good photo is good lighting. So, for an outside session, that usually happens at "golden hour" (the hour just following sunrise or preceding sunset). That will give your family a beautiful glow, without the squinting or harsh shadows.
If that time doesn't work for your family, you'll want to find a location that has "open shade." That means you're in the shade, but have open sky above you. You can find open shade at parks with a lot of trees or by a large building. Start looking out for them on family walks!
What do you recommend families wear?
You should aim to coordinate but not necessarily match. Sometimes, it's easiest to figure out what one person will wear and go from there. So if your baby was gifted a special onesie that you want in the photos, or if your husband only looks good in blue, use that as a start. An online color wheel can be really helpful for this if (like me) fashion is not a natural gift for you! Pinterest or Google can also help give you some good ideas on coordinating colors for the family session. Just as important as what to wear is what NOT to wear—bright neon colors or clothes with strong patterns can reflect back onto your skin, causing odd coloring. As much as you love neon pink, I promise you won't love it when your chin has a neon pink glow in your photos.
How should families incorporate seasonality into the shoots? For Fall? For the Holiday season?
Taking photos outside is an easy and simple way to incorporate the season in your photos. If you're trying to take photos for a season you're not yet in (ie. Christmas photos in the fall), you'll want to dress for that other season or take photos inside so the season isn't as obvious.

Rapid-fire Tips for Taking Photos Of:

A Big Family
It's going to take a lot to get everyone to look at the camera all at once. Parents should do their best to keep looking at the camera and smiling and let the photographer get the attention of the kids. By the time I have the kid smiling at me, the parents are looking at their kids or pointing over at the camera. Be patient!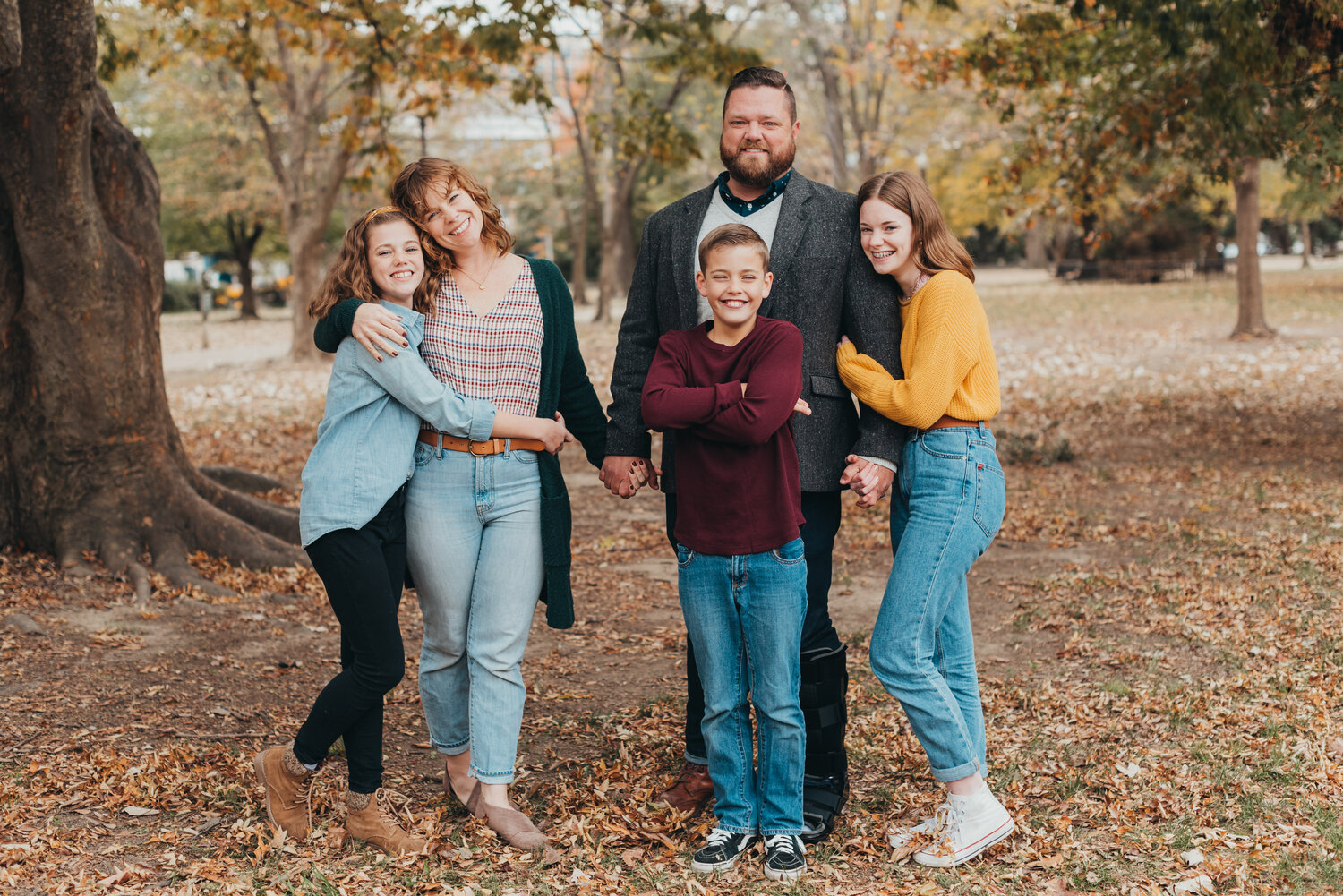 A Maternity Shoot
You'll want to schedule your session sometime during your third trimester, but not too close to your due date, to the point you're uncomfortable. Most women find that long, flowy maxi dresses are most flattering to their bumps and figures. And throughout the shoot you'll want to keep a hand cradling your belly: this helps highlight your bump in a flattering and loving way.
A Newborn
Try your best to feed your baby right before your session so they'll be full and content. Bring an extra burp cloth, swaddle, and change of clothes in case you need to burp baby or if baby has a blow-out (it happens!).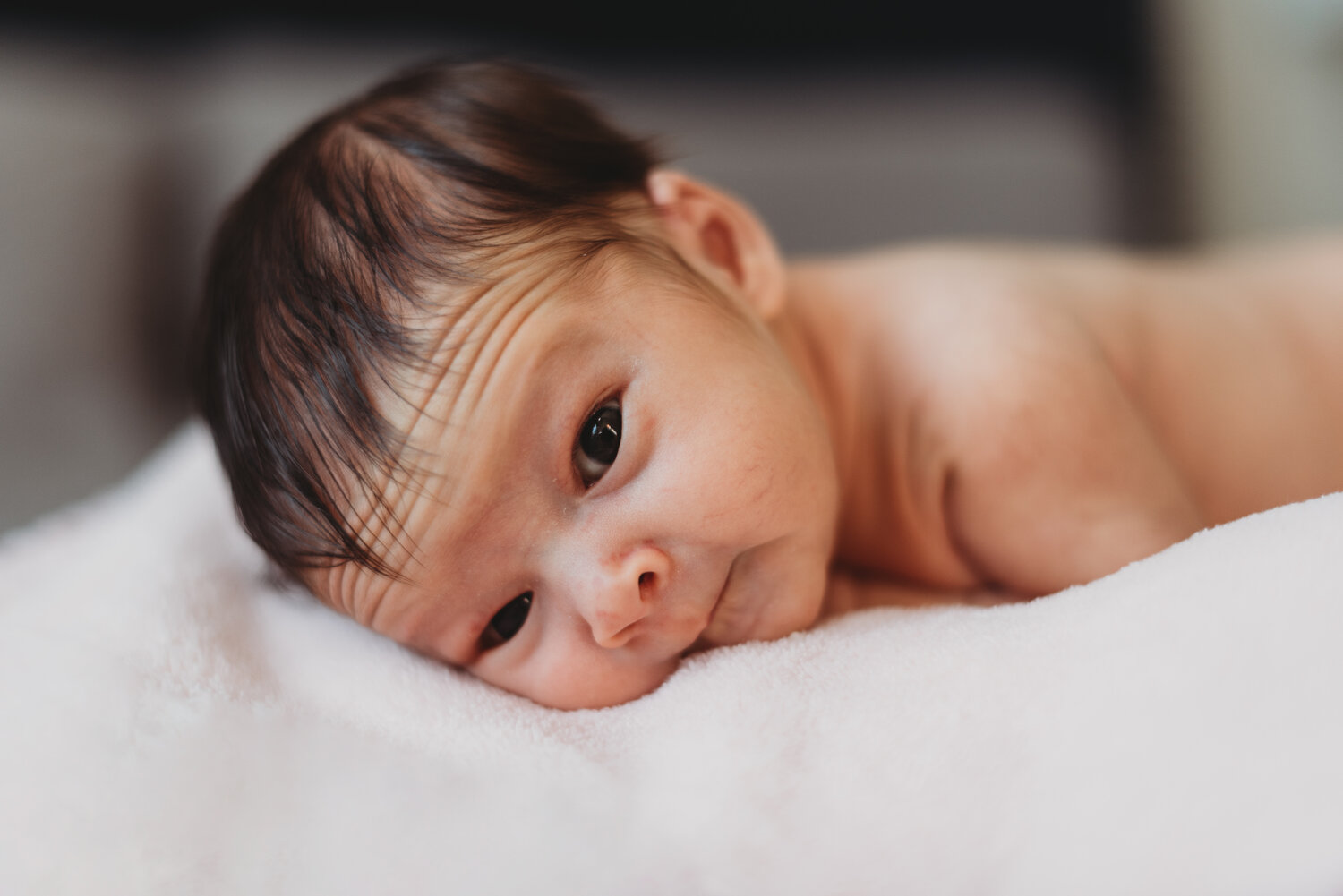 For more of Jess Mitchell's work, visit her Instagram or book a session with her here. Then when you've picked your favorite photos, the next step is easy.