Gallery Walls: Now in American Hardwoods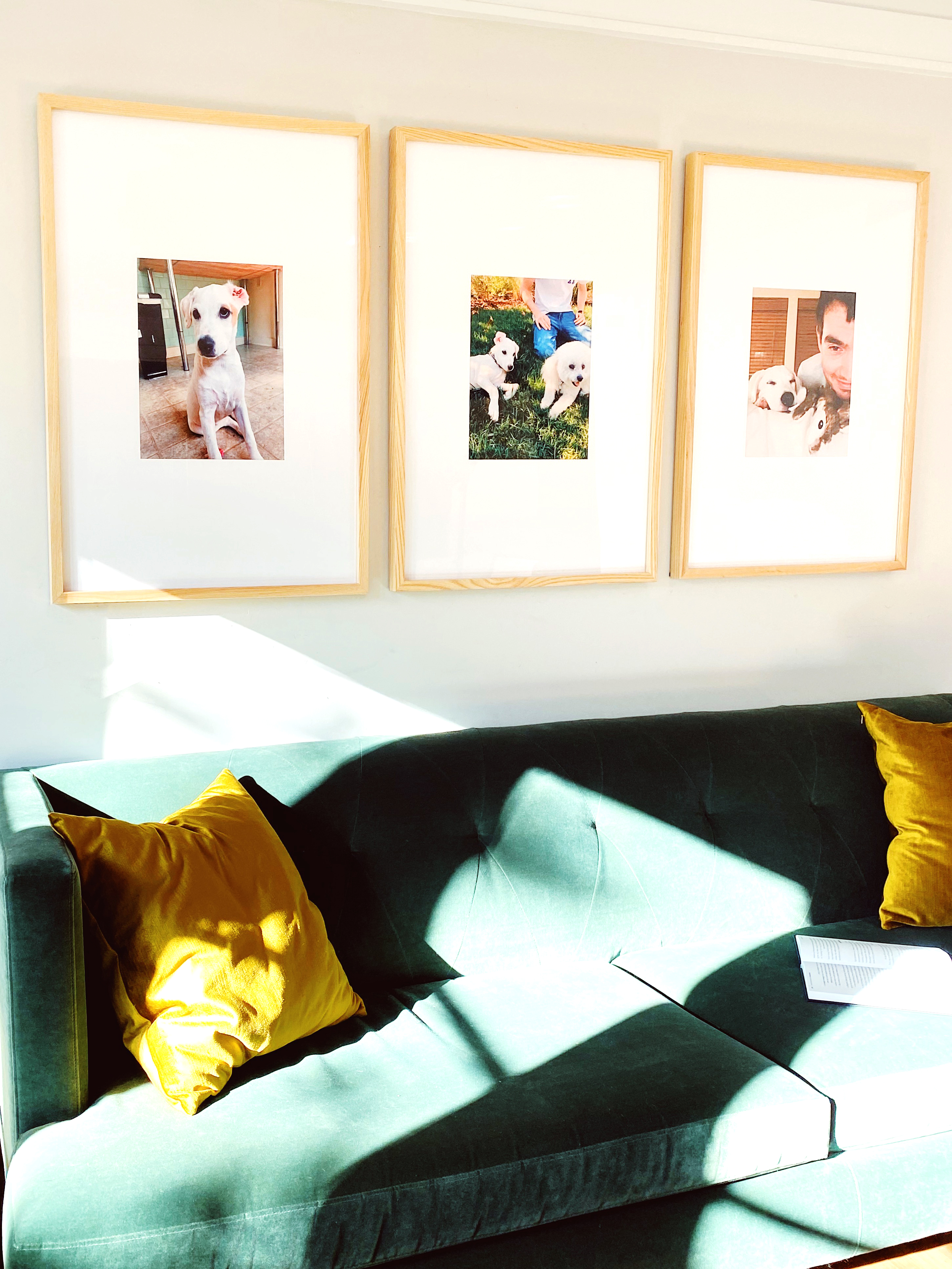 We're firm believers that most spaces in your home could benefit from a gallery wall. That's why we keep introducing more ways to fill them with the photos you love. We also think that photos of all the amazing things you do deserve to be framed in the most beautiful materials around. So perhaps it's not surprising that our three newest gallery walls feature rich American Hardwoods mouldings grown, dried, and milled in North Carolina. We thought through brand new designs and borrowed some ideas from customer favorites to come up with three new gallery walls that are our most sophisticated yet. Of course they're still as easy to order and hang as ever.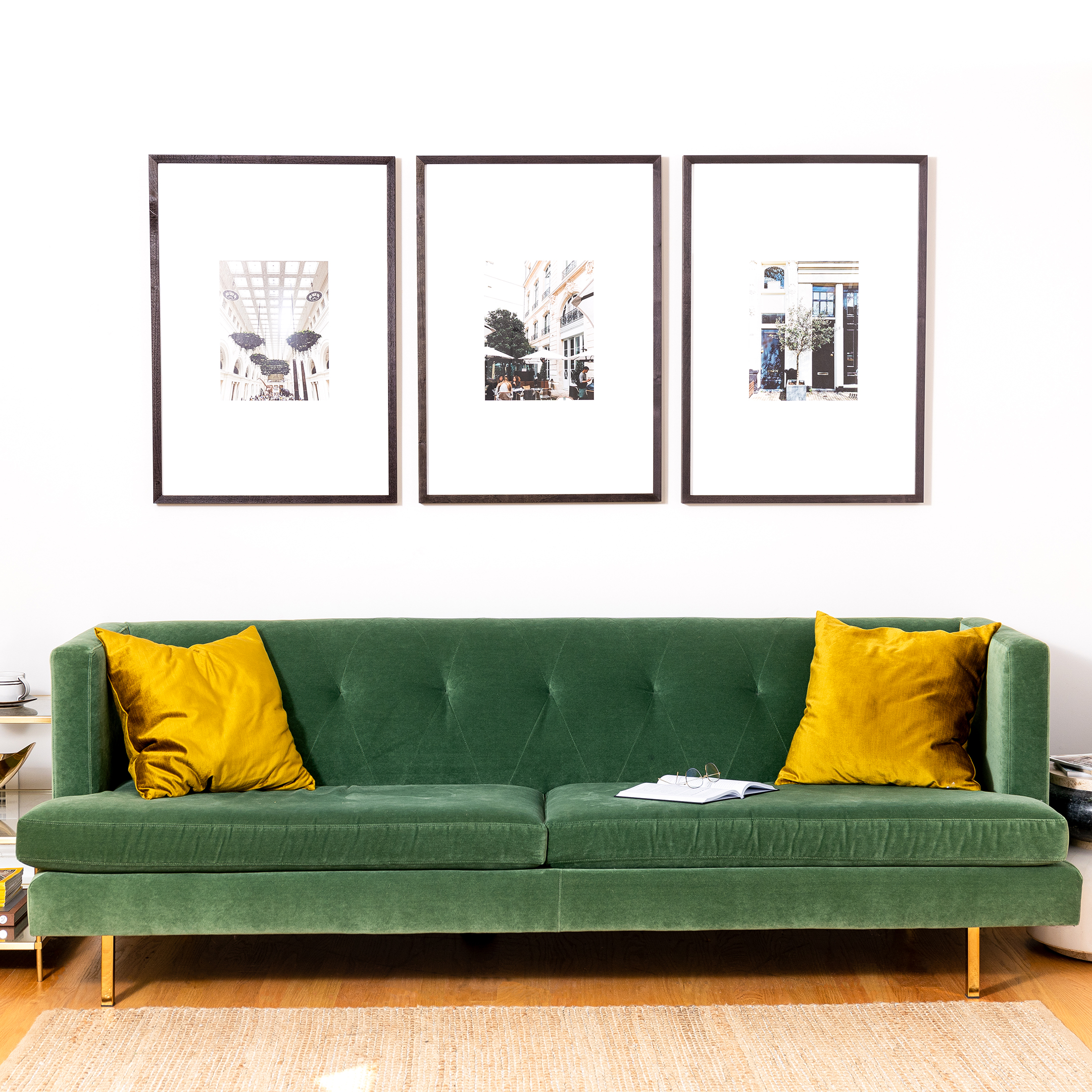 The Triptych gallery wall just keeps soaring in popularity, so we knew this was going to be one of the first styles we rolled out in American Hardwoods mouldings. For the latest version, the 11x14 photos are vertically oriented and centered with stunning oversize mats. Cherry with white lacquer, Black Walnut and Ash woods will comprise the frames themselves and bring the bestselling gallery wall to a whole new level of sophistication. Hang it anywhere you want a clean editorial look—above a couch, over a headboard (it's the exact width of a king-size bed), or down a hallway.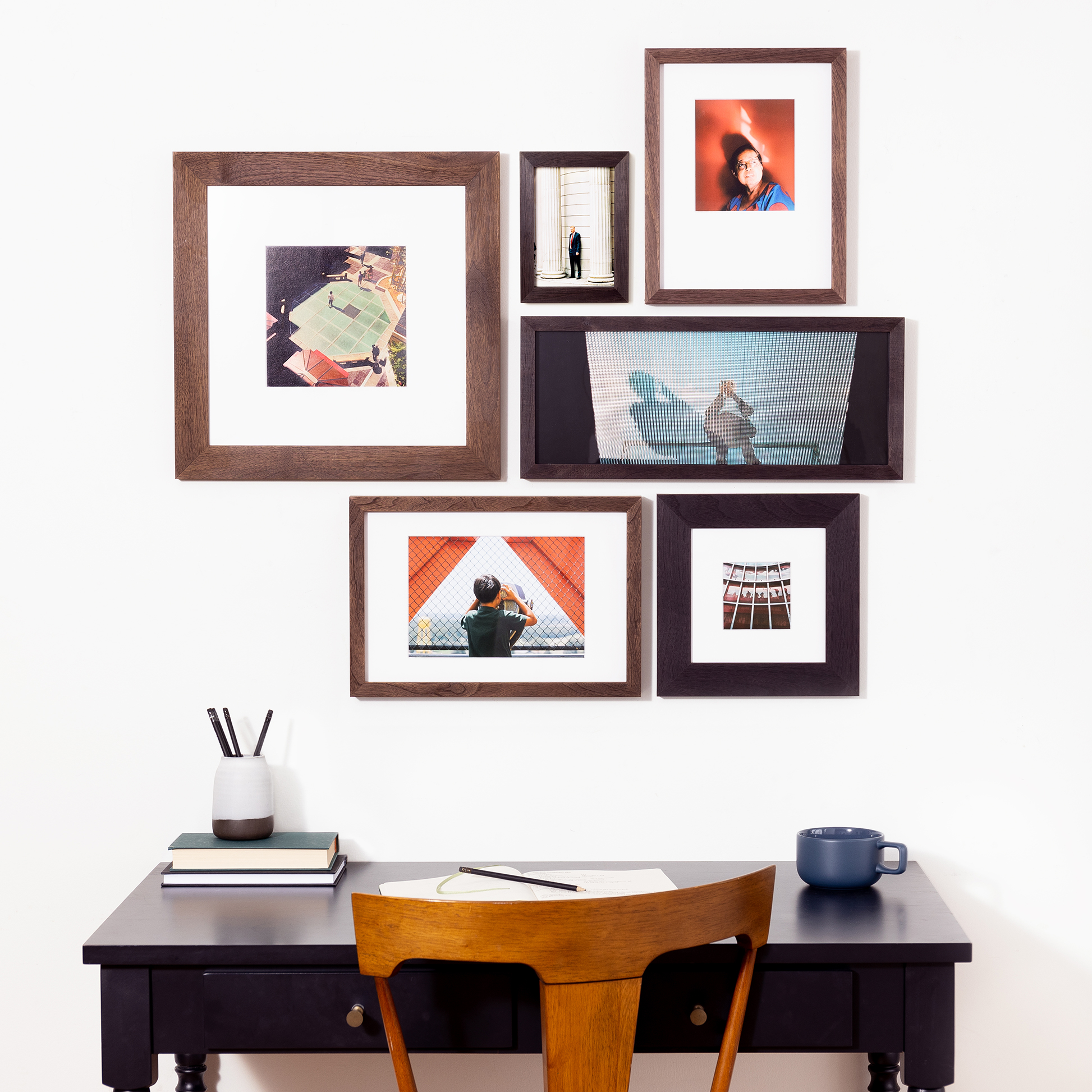 "We designed this tight arrangement to take advantage of unique photo sizes and gorgeous hardwood pairings," says Framebridge's creative director, Tessa, "You can take all different photos like pics from your travels and it will look really cool." It measures 40" wide so it's perfect for over a desk, tall dresser, or bringing life to a forgotten nook. With two style combinations—stained Black Walnut with natural walnut and a whole array of Cherry frames in varying widths—the eclectic gets elevated and the wood grain really shines through.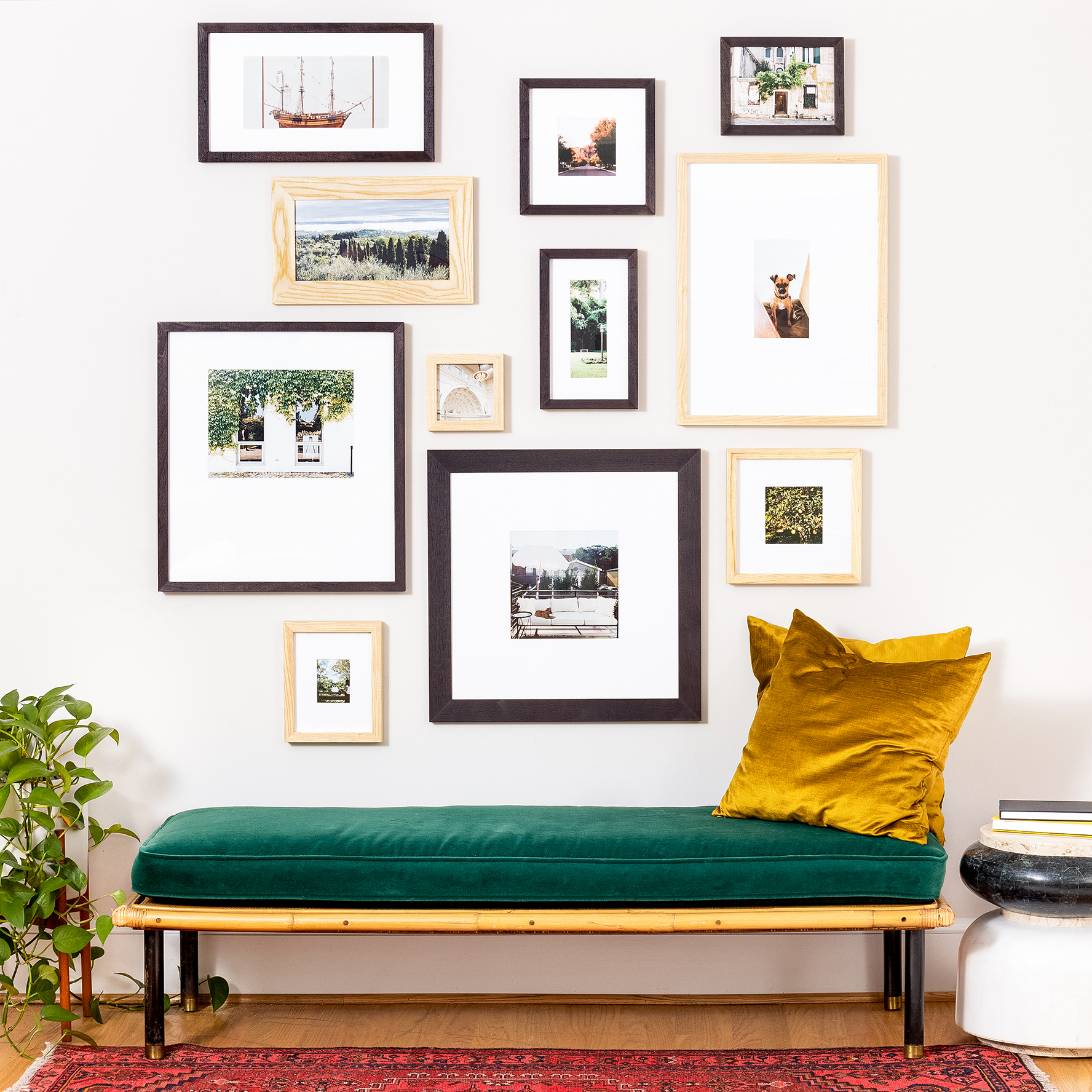 Calling all collectors! Like our other organic gallery walls, the Hardwoods Grand Organic has "messy" perfectly imperfect edges and more space between the frames, ideal for adding to over time with other photos or artwork. Both the full Ash and the Ash and Black Walnut variations give off Scandinavian modern vibes and a laid-back California feel—they might be our most chill gallery walls ever.
Shop all of our new and already popular gallery walls here.