Etched Into Memory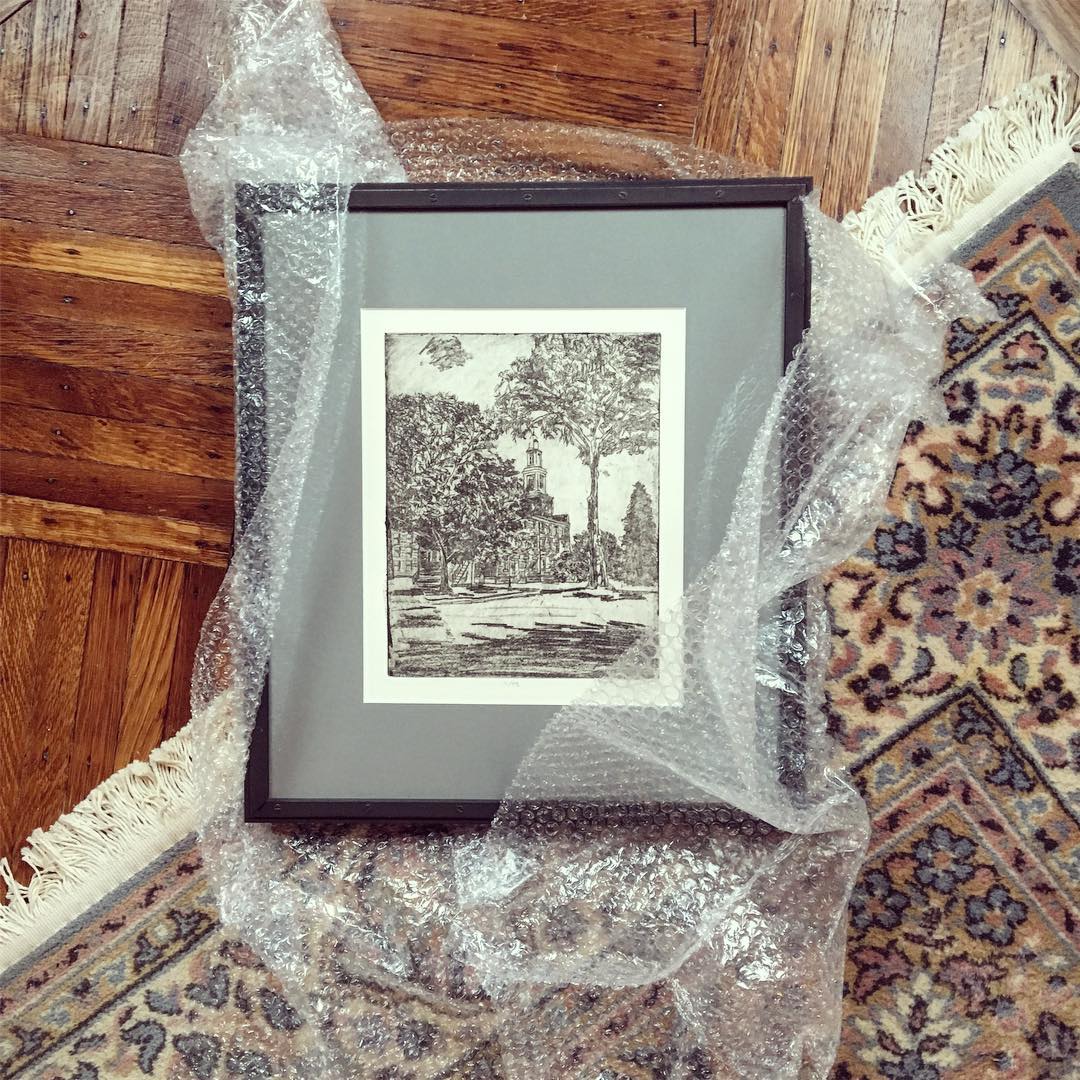 "All of these big college events took place in the chapel, so every time I go back it's a place I stop in for a couple minutes. It's just a calming and happy place, a place that makes me feel really grounded."
- Kate Childs (@kate_childs) on revisiting her coed days
While at Hamilton College, Kate was a studio art minor focused on watercolor and oil painting. As undergrads do, she decided she wanted to try something new and enrolled in an etching class. Her first subject? The college chapel, the home of many an a cappella concert and academic holiday.
Fast forward a few years to Kate visiting an etching exhibit at the MET. As the plates and prints swirled around her, her glory days came rushing back. She promptly went home and dug up her own little Hamilton Chapel.
Etching always held a special place in Kate's heart because "there are not not a lot of do-overs in it... you kind of have to incorporate the imperfections which I really like." After all, the best things about college (and life, really) have always been the little things that are perfectly imperfect.
---
Framebridge: custom framing for perfect imperfections
---
Shop this Story