Easter Photos from Afar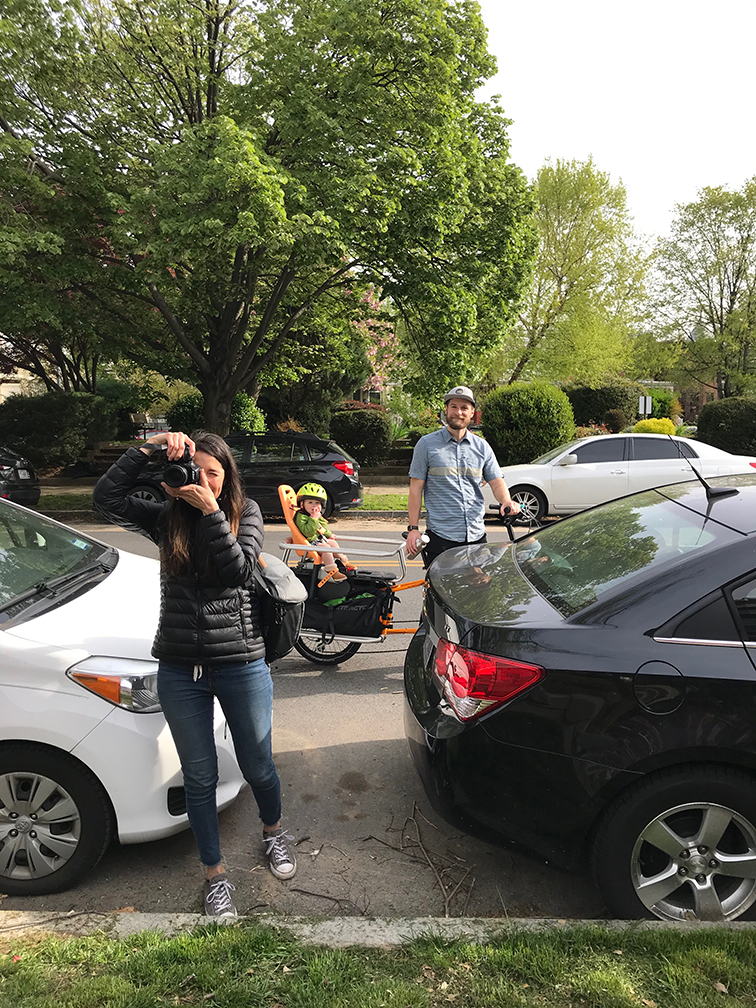 If it were a normal Easter Sunday, Jess Mitchell would be setting up a photo booth at her church, Redemption Hill in Washington, DC, to take portraits of their members. Families, friends, community groups all get in on the action and have their pictures taken by Jess. This year, like everything else, is a little different.
Getting an early start on her bike, Jess set out to take portraits of members on their own porches, safely socially distant. Though many of the members are from all over the DC metro area, she limited the scope to the Capitol Hill neighborhood—where she could feasibly get to everyone on her bike. She mapped it out and texted everyone ahead of time to let them know she was coming.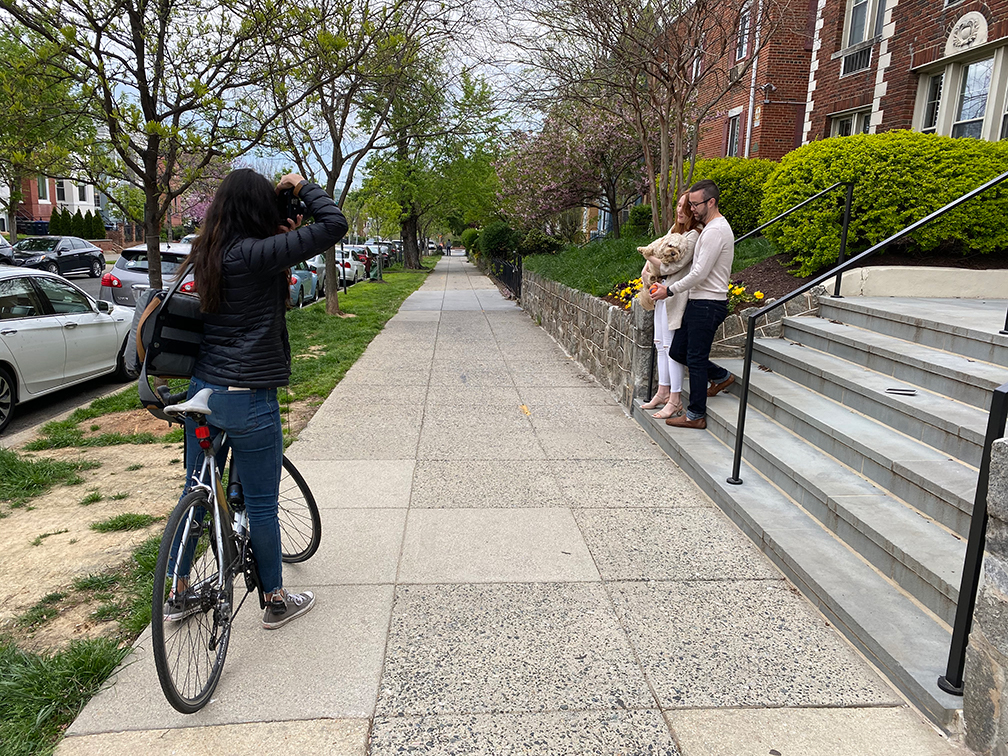 "It will be a sort of virtual way of looking at our church. We're still here and we miss each other. I really need to see people, I want to see them and celebrate this day," she says.
She wasted no time. Since the Easter service was previously recorded and streamed from the church's website, she was able to get the photos edited and shared with the congregation by the time of the last "Amen".
"It's a way for people to remember this weird time and have a portrait of their family or themselves. They can be in their pajamas, they can be in their Sunday best, have their dog in it, whatever they want. But ultimately connection is the thing people are really longing for."