Studio Tour: DC photographer's colorful loft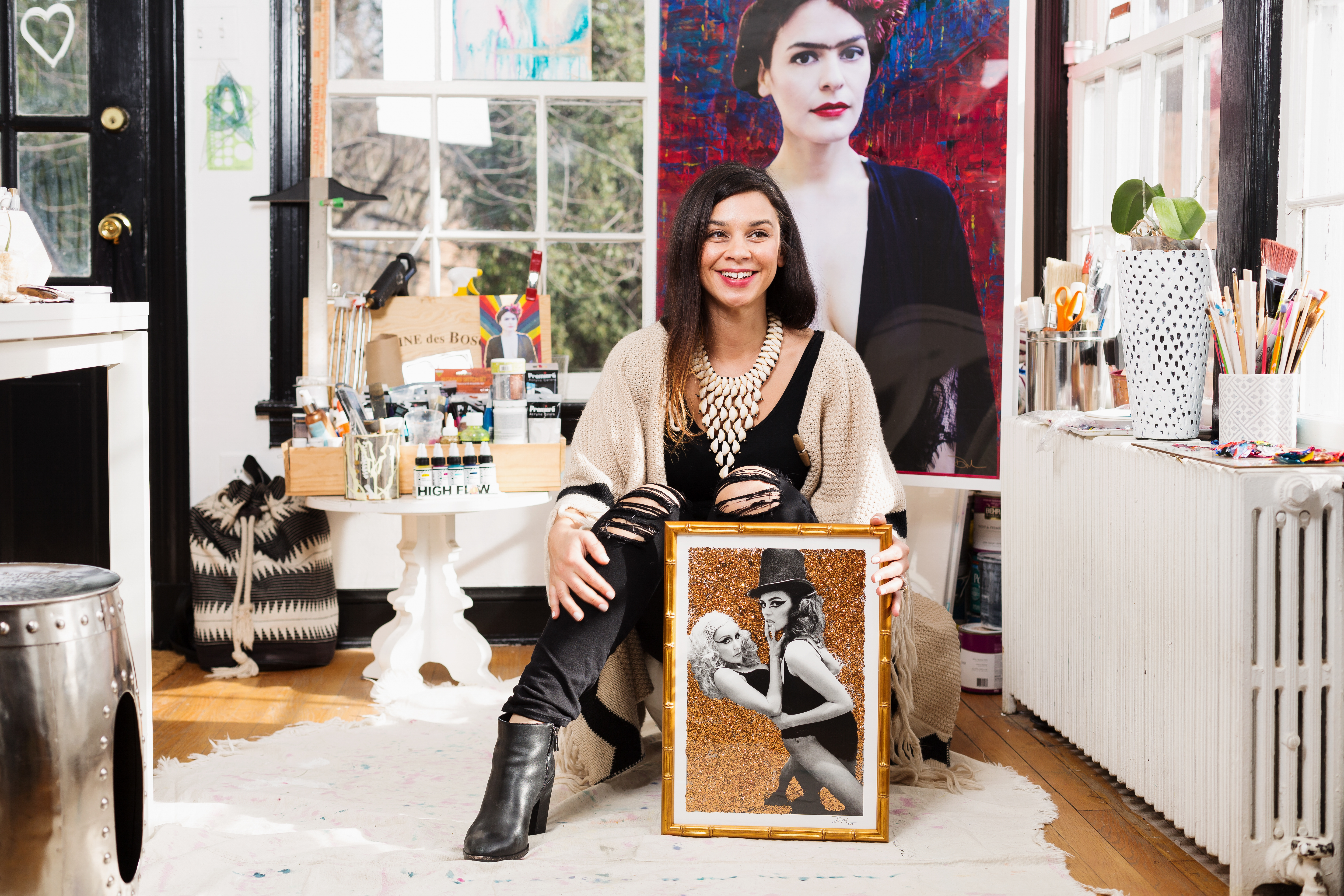 Nestled in a row of shops in Washington DC's stately Georgetown neighborhood is Dominique Fierro's bright, beautiful studio. A DC photographer and artist in residence at Lynn Louisa, a casual chic womenswear boutique, she has transformed the shop's second floor into a colorful, cool retreat. Her walls are lined with her latest pieces, and above her desk is a veritable Pinterest board of inspiration IRL.
You should know that Dominique is not your typical demure artist. Dominique evangelizes a women power movement. You see it in her portraits (like her latest Frida Khalo piece), and in the "Photo Therapy" photography sessions she offers. (Think: your own editorial style photo shoot.)
Take a look inside Dominique's DC photography studio, and read along as we learn more about where she got started, how she's bringing sexy back, and how she's dedicated her art to supporting womankind.
On her Roots
---
My grandmother had a big influence on me. She was a seamstress and used to take care of me when I was little. In her apartment there was Vogue and Architectural Digest and Elle everywhere. Every design magazine, every fashion magazine. So when I was little I would say, "I want to be a fashion designer." Which turned into fashion photographer. My mom paints and my dad is very artsy too. My whole family is creative.
They never told me "don't be an artist" or "you can't make money doing that." They always encouraged me.
My dad gave me my first camera when I was eight. Well, it was his camera. I just kind of took it and started.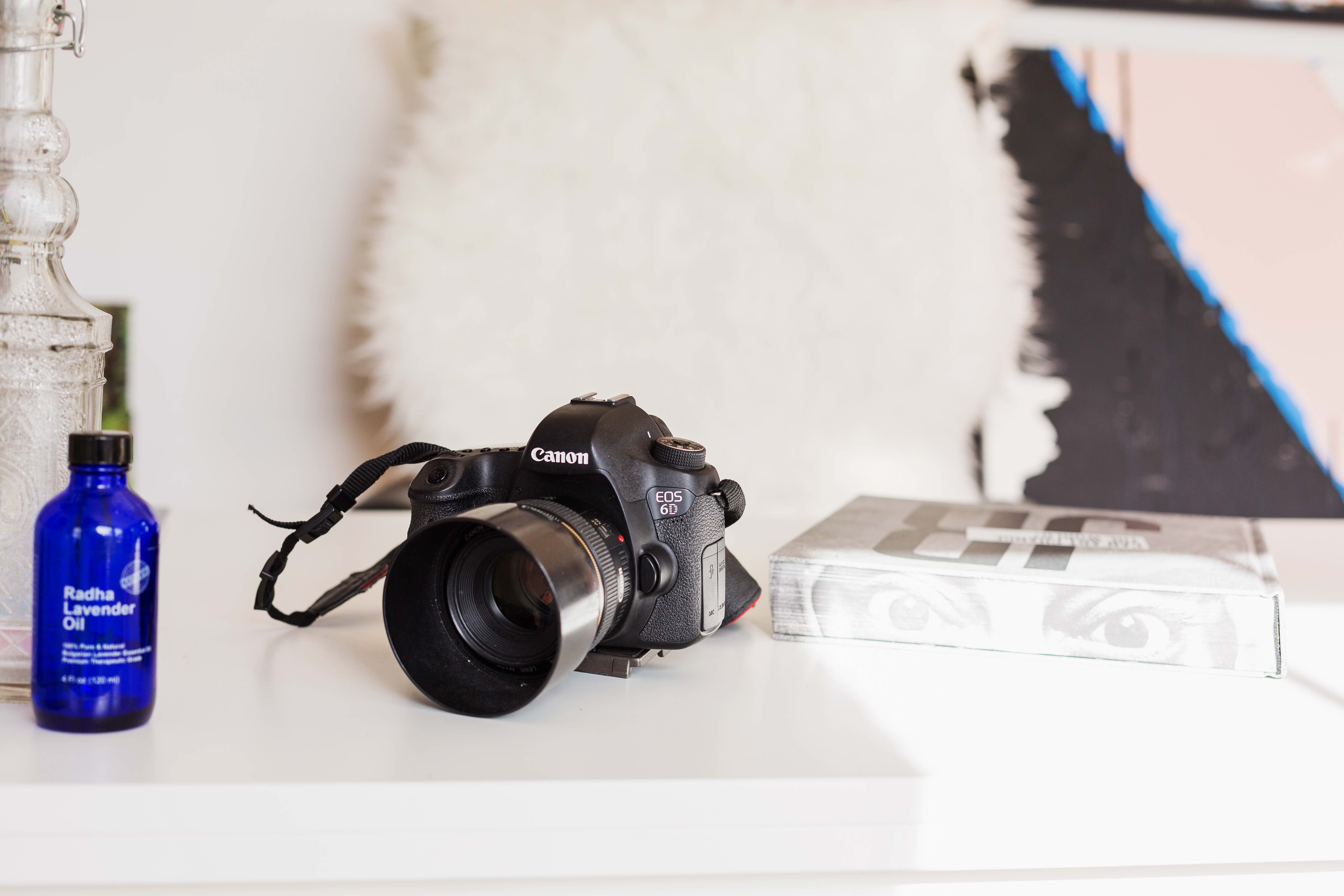 On her Inspiration
---
Most of them are my photographs. My family, vacation photos, shoots, and samples. It's everything. The board is meant to inspire me to change the world, and make it a better place.
Any time I'm in a mood, I just look at my board. It a constant reminder for me to get out of my own way.
That's something I've struggled with for a long time. Worrying about the future, worrying about what people are going to think about me... It's a constant battle. It's a reminder for me to do what I feel inside. When I worry about the outside noise I hold myself back, and I don't put stuff out there.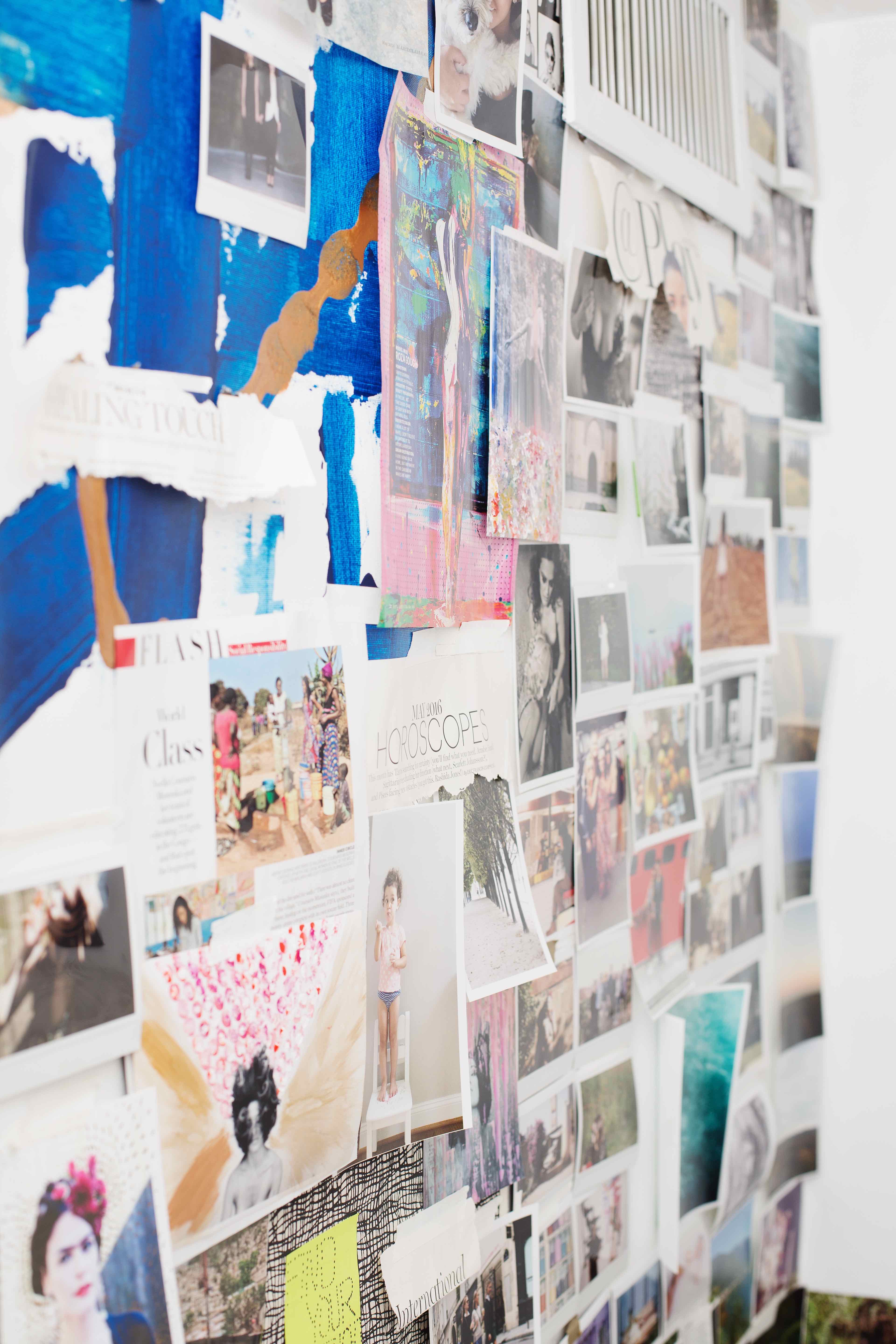 On her Photography
---
I think it started back in college when our instructors would have us find models to pose. I was a fashion photography major. I noticed that I wasn't keen on shooting models a lot.
I preferred shooting my friends, because once I shot them I saw the way their emotions would change after they saw the images.
They'd say, "Oh my God, I look like that?! I actually look like that?! You made me look so good!" I would say, "No, it's really you!" Women nowadays see these images in magazines that are so retouched, and they think they should look like them. Those girls are completely retouched. They aren't real!
I like to give women a sense of their own beauty. Their is so much negative self-talk right now among women.
It just hurts. It's sad. I'll talk to a woman and she'll say, "Oh, I'm too fat. I can't do this right now. I don't feel good about myself." or "My legs aren't long enough. My stomach isn't flat enough."
It's never going to be a good time. Just do it! And feel good about yourself. Stop comparing yourself to every single person around you. You are yourself, and that's it. I want women to feel good about themselves, and empower each other. Comparing is the worst thing you can do to yourself. It makes you stay stuck.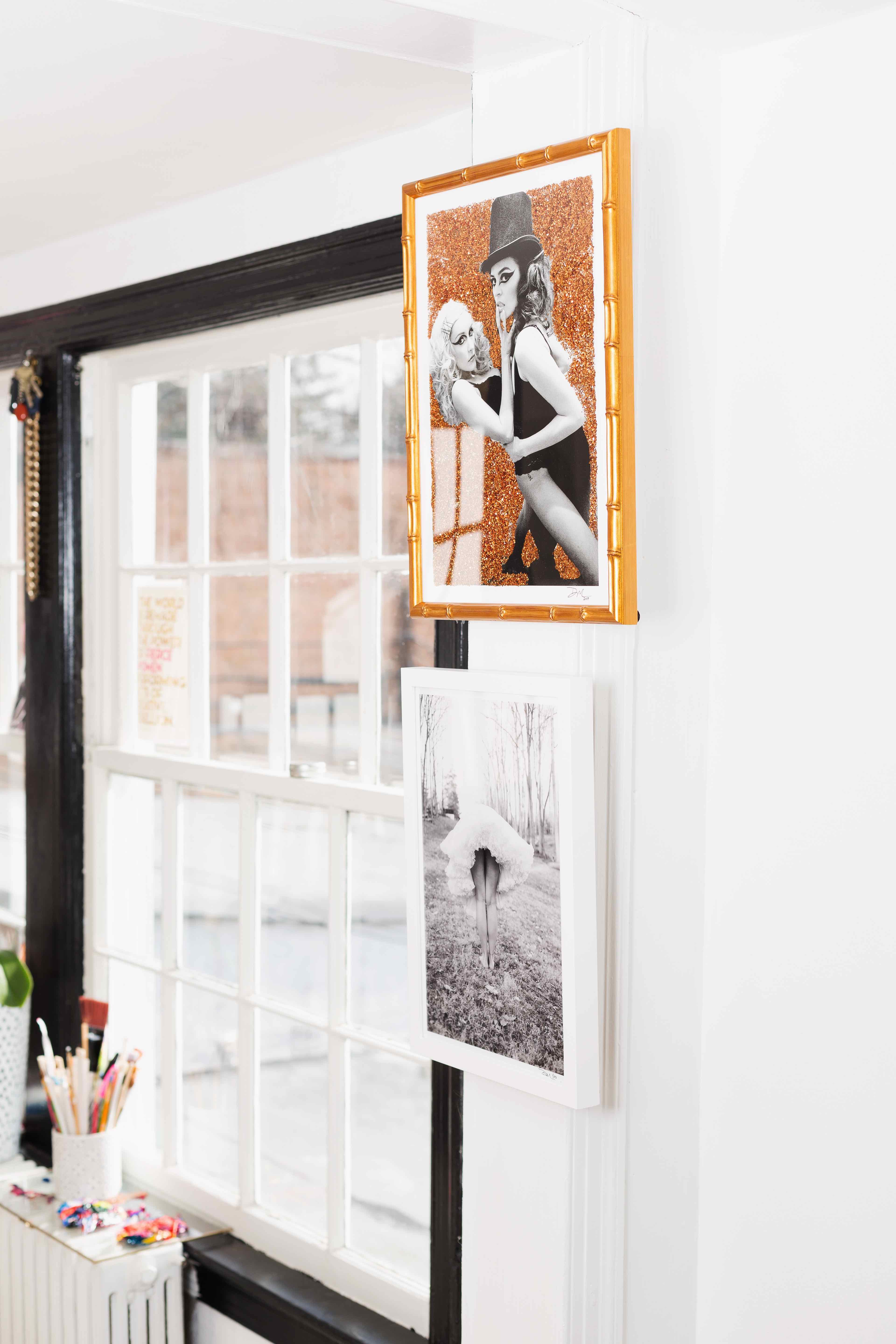 Mandalay, gold frame.



On Women
---
I'll have a negative thought, and say to myself, "No Dominique, you're going down the rabbit hole. Don't do it." That's why I have all these quotes on my wall. It's something you constantly have to work on and be aware of.
Once you start recognizing your own negative thought patterns you start noticing it in other people. I feel like every woman should talk to themselves like you would your best friend.
You wouldn't go up to your best friend and say, "Oh your legs look short, maybe you shouldn't wear that skirt." Or "Maybe you need to lose ten pounds." You just wouldn't say that.
Once women start recognizing their own thoughts they can start doing that and building their confidence.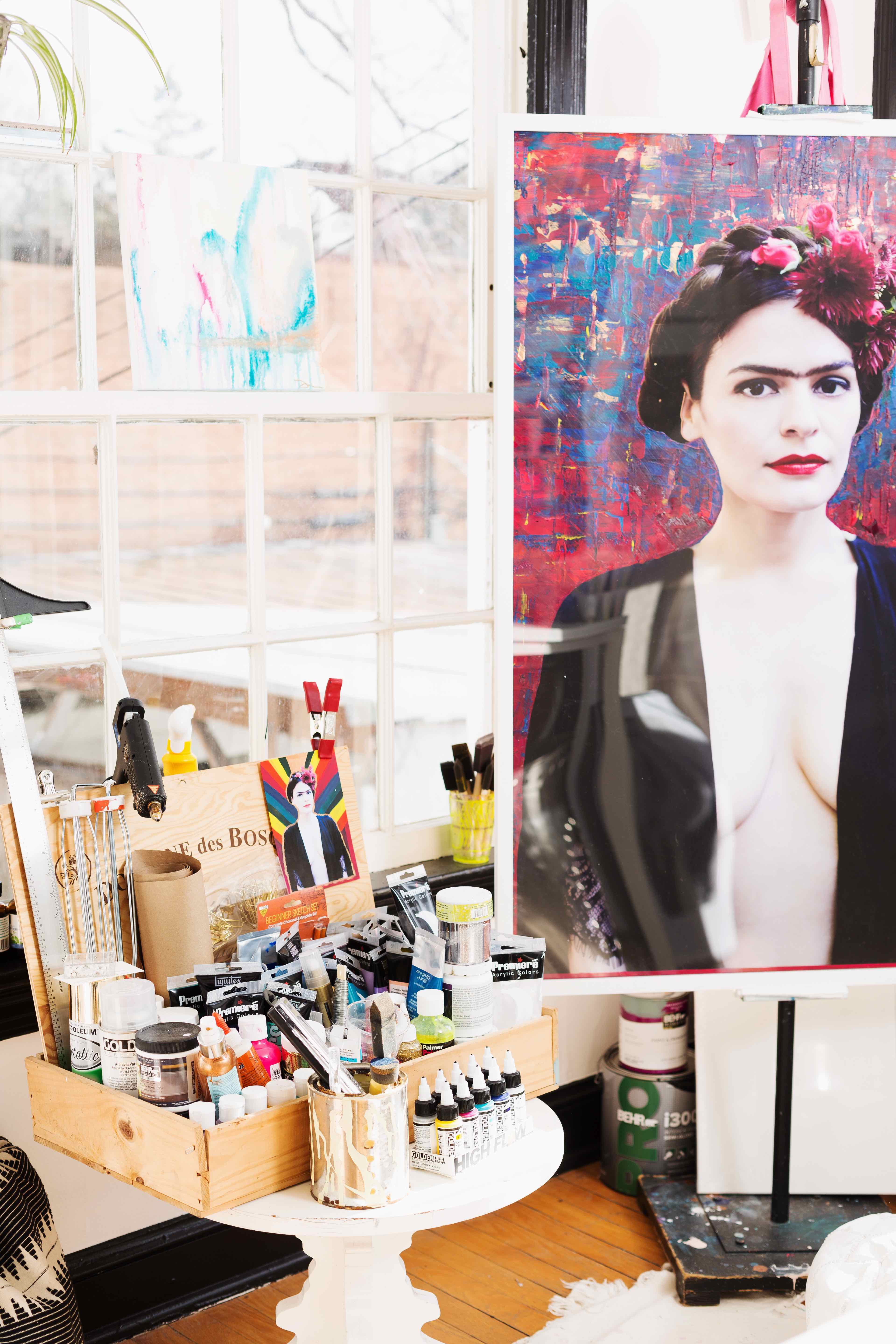 On her Photo Therapy
---
Most of the women I photograph. They'll say "oh I'm doing this for my husband" or "oh, I'm doing this because I don't feel that great about myself" or "I'm 20 and want to capture the way I look for when I'm 60."
One of my clients actually ended up being one of my good friends. Her name is Lucia. She had a horse, and wanted to do a whole shoot with her horse. She was lacking in so much self confidence, and you could just see it. When I first met her, I was like I need you in front of my camera. I need to draw this out of you because you're in such a shell and you're so worried about what other people are thinking about you.
The entire day she was so free. At the end of the day I had her naked in a cornfield with truckers going by, and she was just like, "I don't care! I feel amazing!"
And then she saw the images and she just felt so good about it and was so proud to show off these images. This was maybe 10 years ago, and now she says when she feels bad about herself she goes back to those photos. They remind her to be present.
On her Painting
---
Right now I'm playing a lot with texture. I went to Art Basel back in early December and realized all the work I was drawn to was textured. I wanted to touch everything, but of course you can't touch anything at Art Basel.
I'm going through playing with mixing a lot of different compounds and paints. When I started painting I wondered what would people think of a photographer painting. I wondered if they would laugh at me. I just kept hearing the voice in my head telling me to pick up a paint brush. So I did. And I'm really glad I did. I want to give my work another level, and an alternate reality to what it was before.
It gives it a different feel, and it's so much more fun for me to play with, because once I'm done with the women I don't want them to leave. I still want to hang out.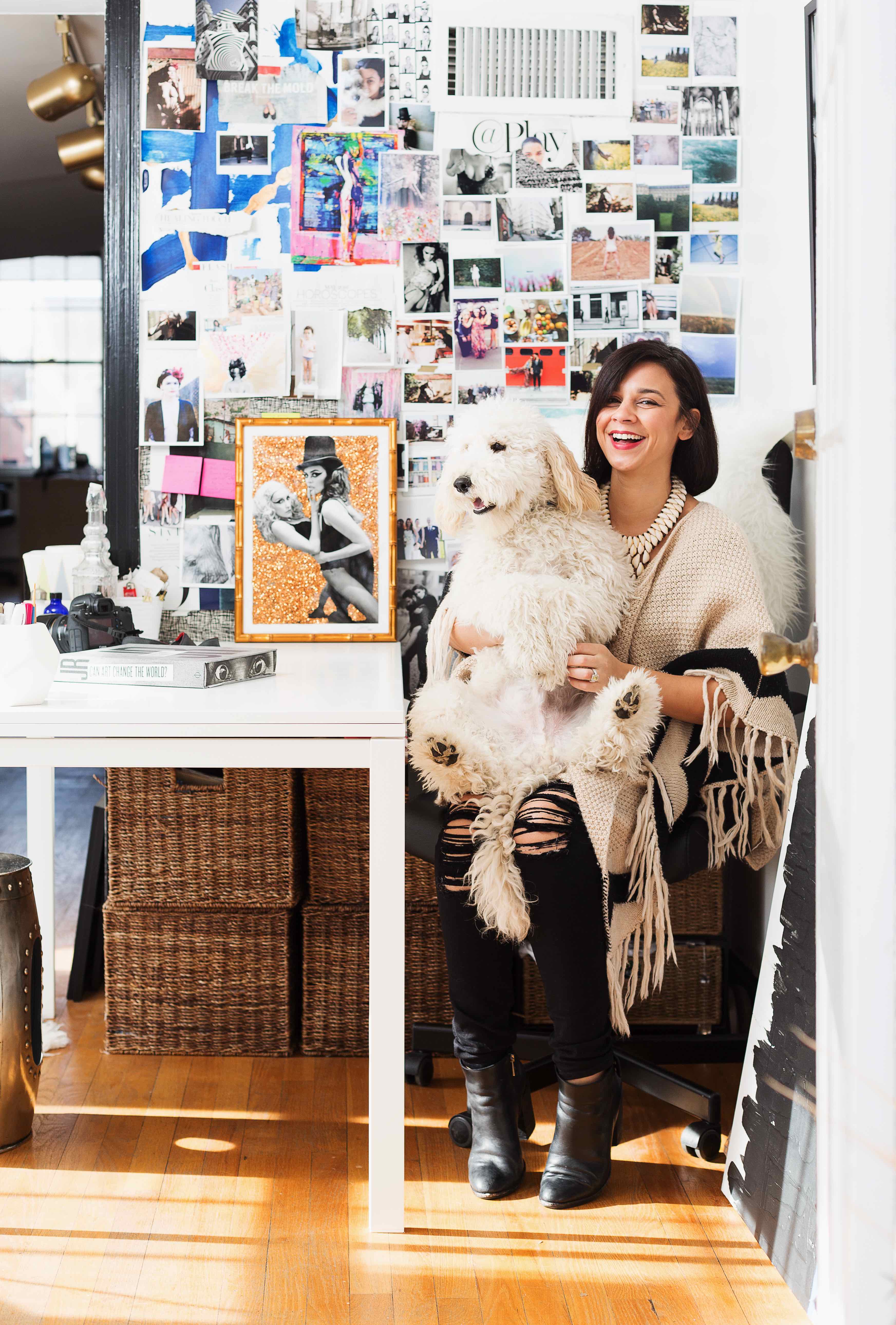 On Frames
---
Framing has a huge impact on presentation. If I give someone a print that's different than if I give them an actual framed piece of art. I like to keep my work clean and framed properly for preservation.
My work is an investment, and I want to maintain it.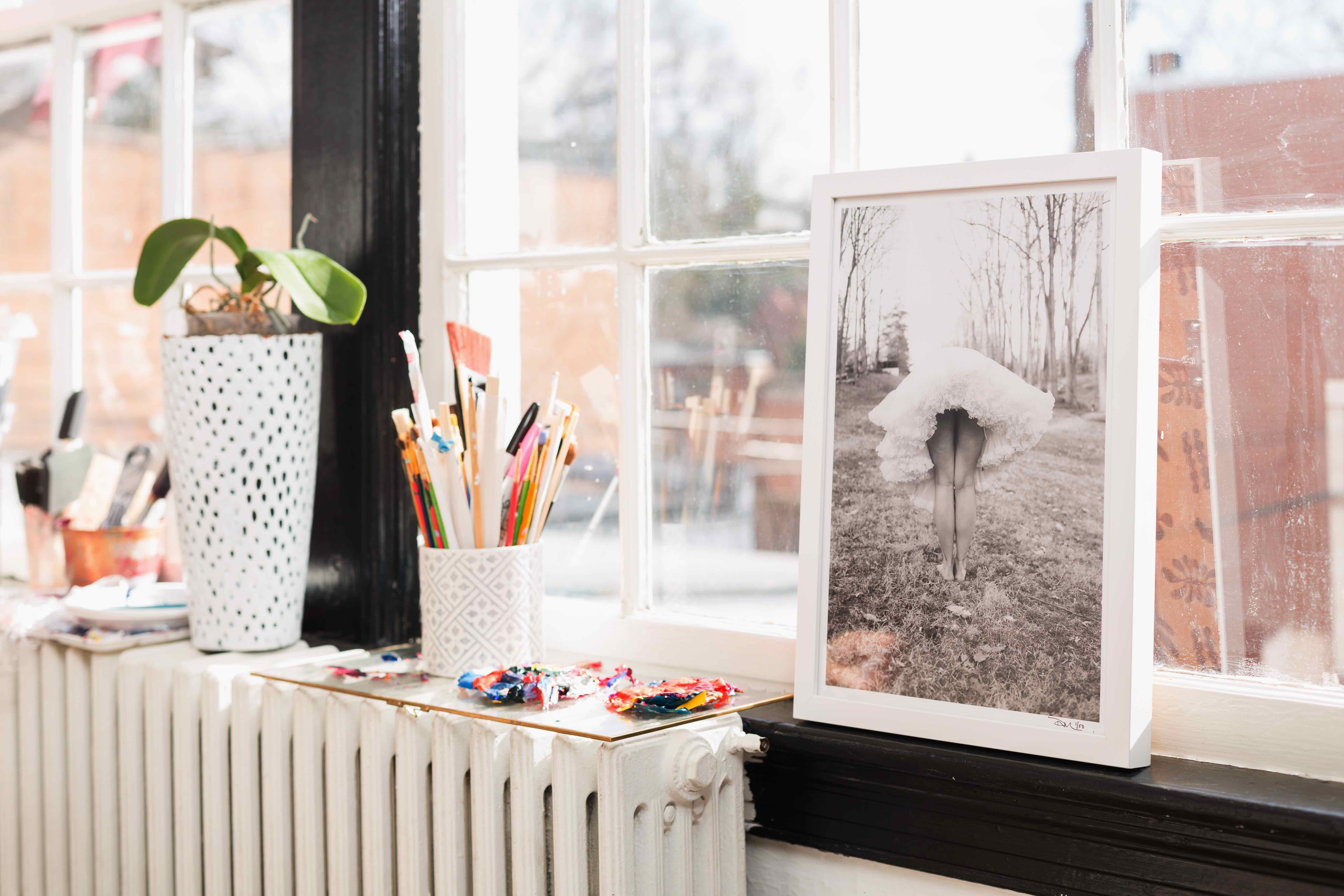 Dominique's go-to frames: Mandalay, Bali, Irvine Slim, and Mercer Slim. If you're inspired by this D.C. photographer's frame choices, visit a local store
on 14th street or in Bethesda.

See more of Dominique's art here, and follow her on Instagram @dominique_fierro.