Collectors Series: A Little Bit Country
"You've got to keep it alive," says Nick Pride, "It's very important for people to know and remember the history of who paved the way."
Nick is doing his part to keep the legends of country music front and center. He estimates his collection of memorabilia to be between 600 and 800 pieces from autographed photos to sheet music. Many of the pieces in his collection have a personal connection or story attached to them—a benefit of growing up in Nashville where some of the great artists were Nick's neighbors and his family could dabble in the music scene.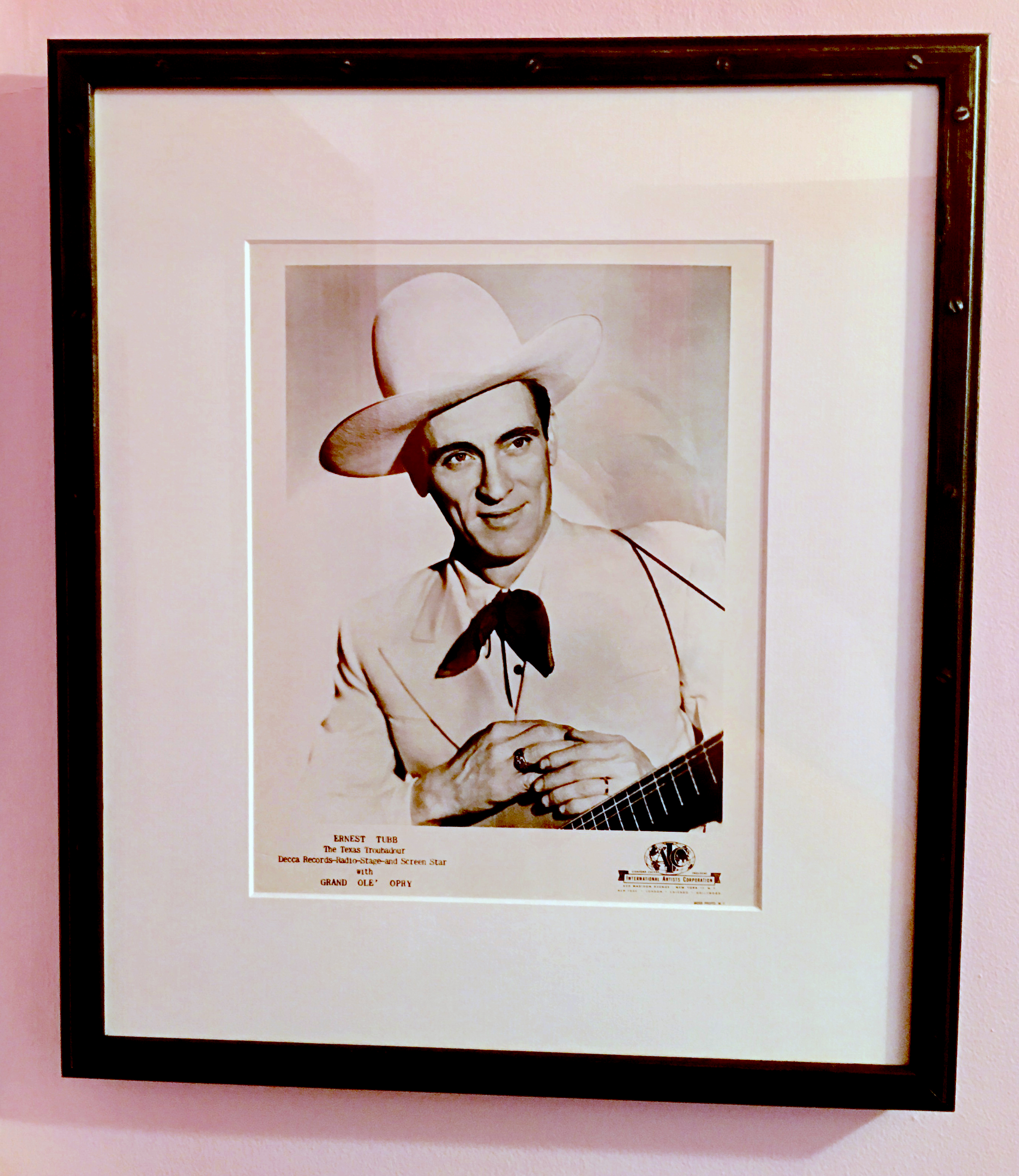 His grandmother, Mila, played the piano, violin, and guitar ("You name it, she could play it.") She wanted to write and perform, fascinated by the glamorous allure of Hollywood, to be known like Kitty Wells who at one time lived on the same street and started singing opry in the same circles. But somehow she never did. He caught the music bug and took piano lessons himself, developing a curiosity beyond the core curriculum of classical and hymns.
At 16, Nick turned his attention to media, interning at local television stations, where he learned camera work, production and photography. It also gained him access to some of the biggest acts coming to the Grand Ole Opry like Lucille Ball, George Burns and Caroll Burnett—and of course the country music stars of the time.
"I had access to all the filing cabinets where they had the headshots and bios of anyone that was famous. I went to the Opry House with my first camera and would literally sit at the front of the stage on the floor with my telephoto lens and take pictures through the whole show, he recounts, "I would give them a copy and get them to sign a copy for me."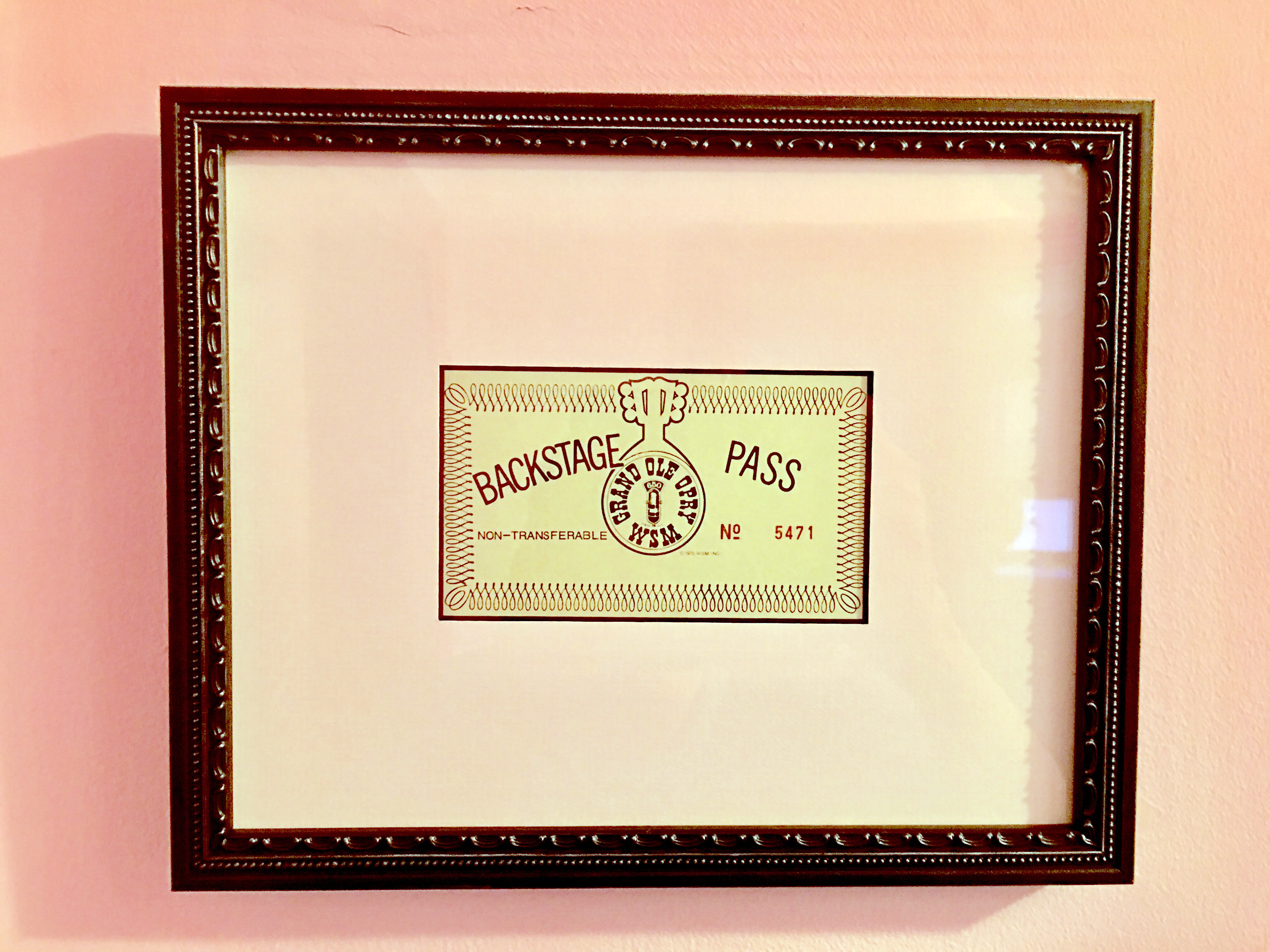 When Dolly Parton came to town for the movie premiere of 9 to 5 in December, 1980 at the Opry House, Nick was there. He was working at the Opryland Hotel at the time and although he wasn't technically allowed on the property after hours, it was an invitation he couldn't refuse.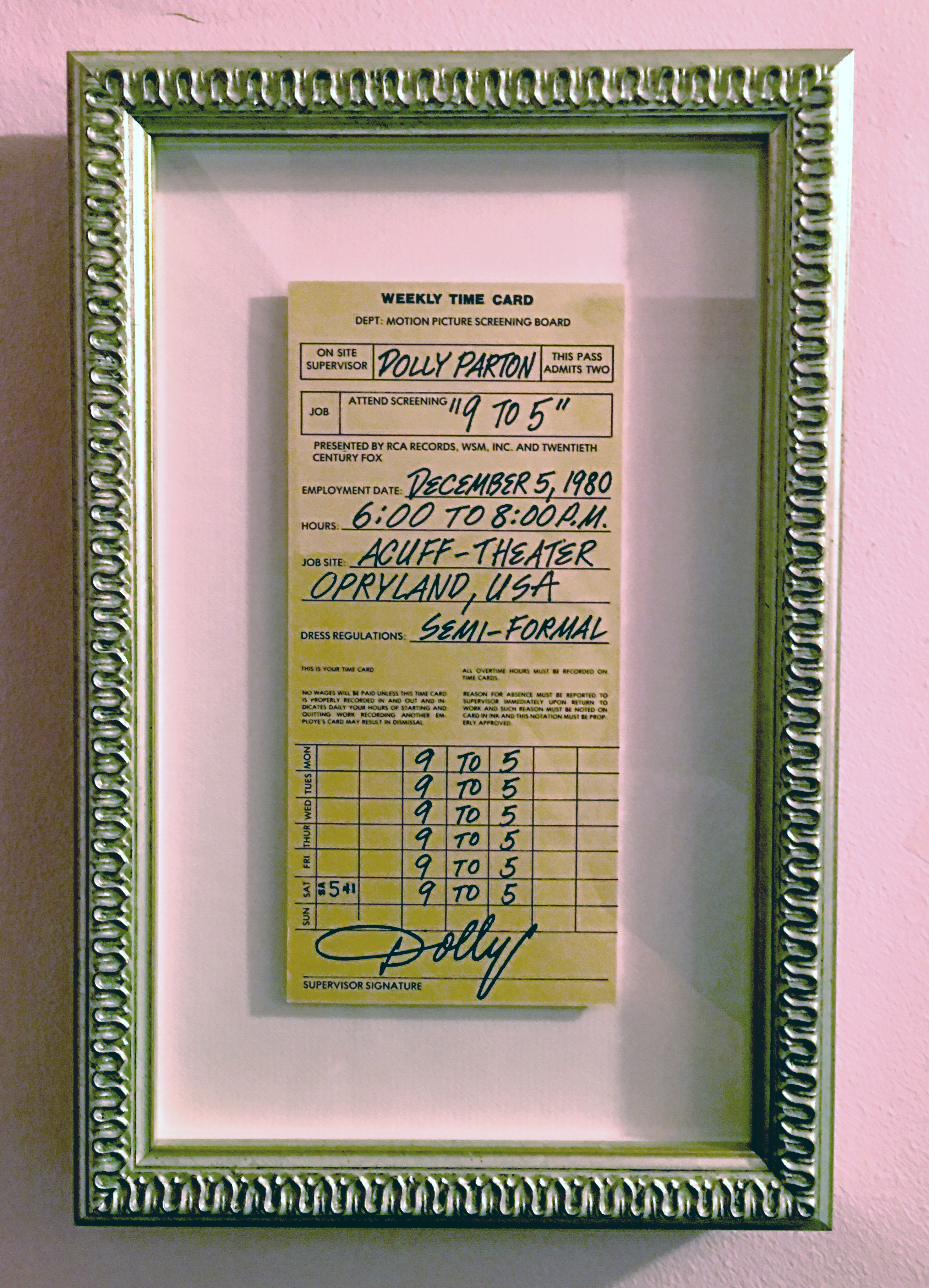 Since then Nick has continued to collect, frequenting estate sales, interviewing artists, and taking his honorary member status at the Country Music Hall of Fame very seriously. Eventually he'd like to donate part of his collection to the Hall of Fame or the Nashville Library. For now, they're living at home, the most special pieces framed and hung on the wall.
"It takes me to my happy place," hey says, "I'm just trying to do my little part to save and carry on all the little stories I've learned about."