How To Build a Classic Gallery Wall
Want to unite a mix of art prints, photography, and objects? Go for a traditional gallery wall. Our favorites are curated over time, growing with you through marriage, vacations, babies, or whatever comes your way. Whether you're slowly building your gallery or installing it all at once there are a few things to keep in mind to ensure your collection looks Instagram perfect.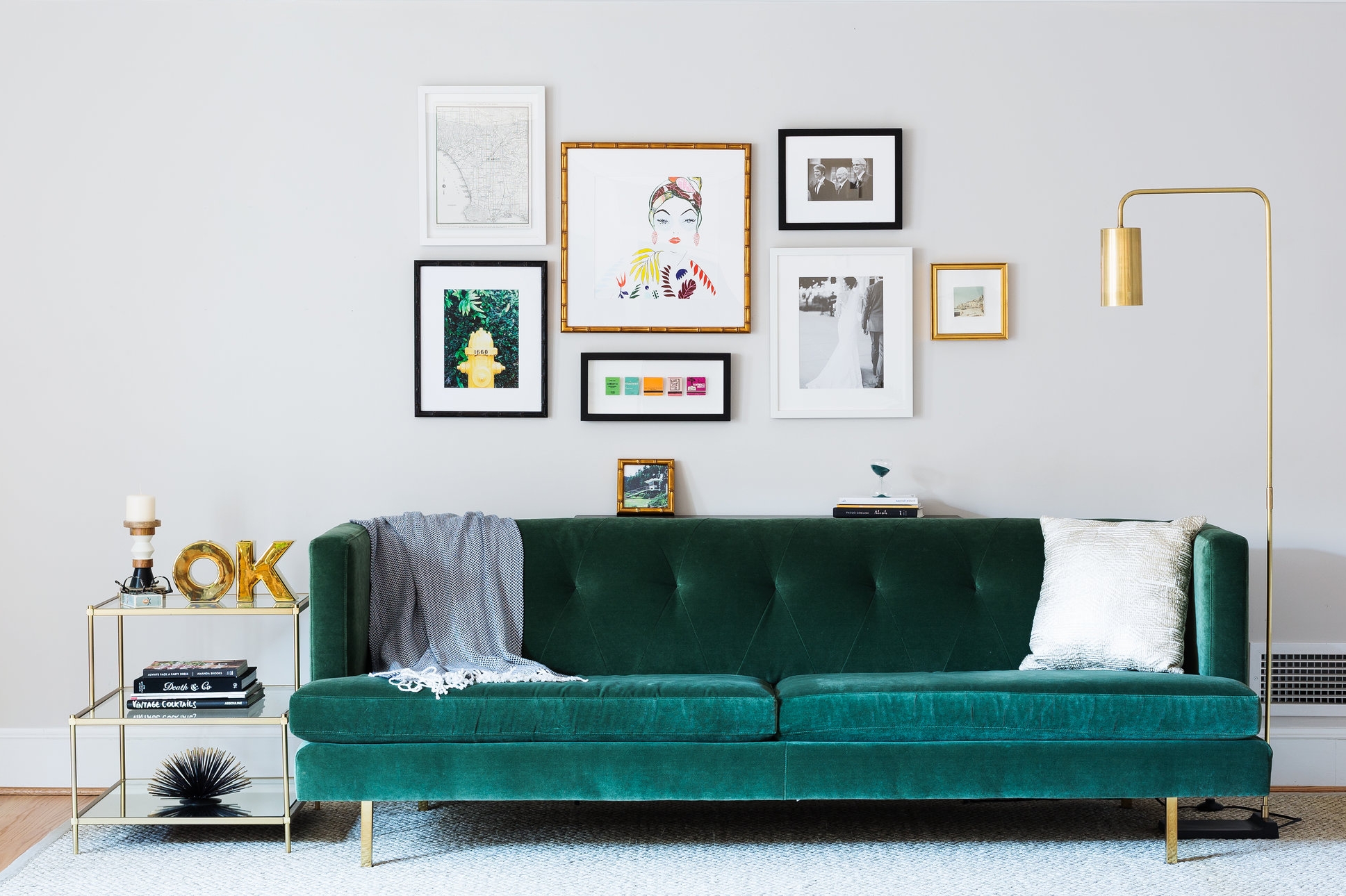 Perfect If: You want to start fresh and know exactly the space you're looking to fill.

What You'll Need: A collection of photos and/or art prints in slightly different sizes and shapes.

How to Get It: start by holding your lowest piece of art against the wall to find the perfect spot. Estimate and mark the correct nail/hook placement for your piece. Repeat the hanging process with the frames to the left and right of the first, then with those above.

Pro tip: Wait until you've hung all the frames in your arrangement, take a step back, and then straighten and level everything. Use a few pieces of sticky tac on the back of the frames to guarantee they stay put.
5 Pre-Designed Organic Gallery Walls
We have an assortment of eclectic gallery walls as part of our collection of photo gallery walls. Check out The Organic, The Endless Organic, The Wide Organic, The Hardwoods Cozy Organic and The Hardwoods Grand Organic for a gallery wall that you can add to over time!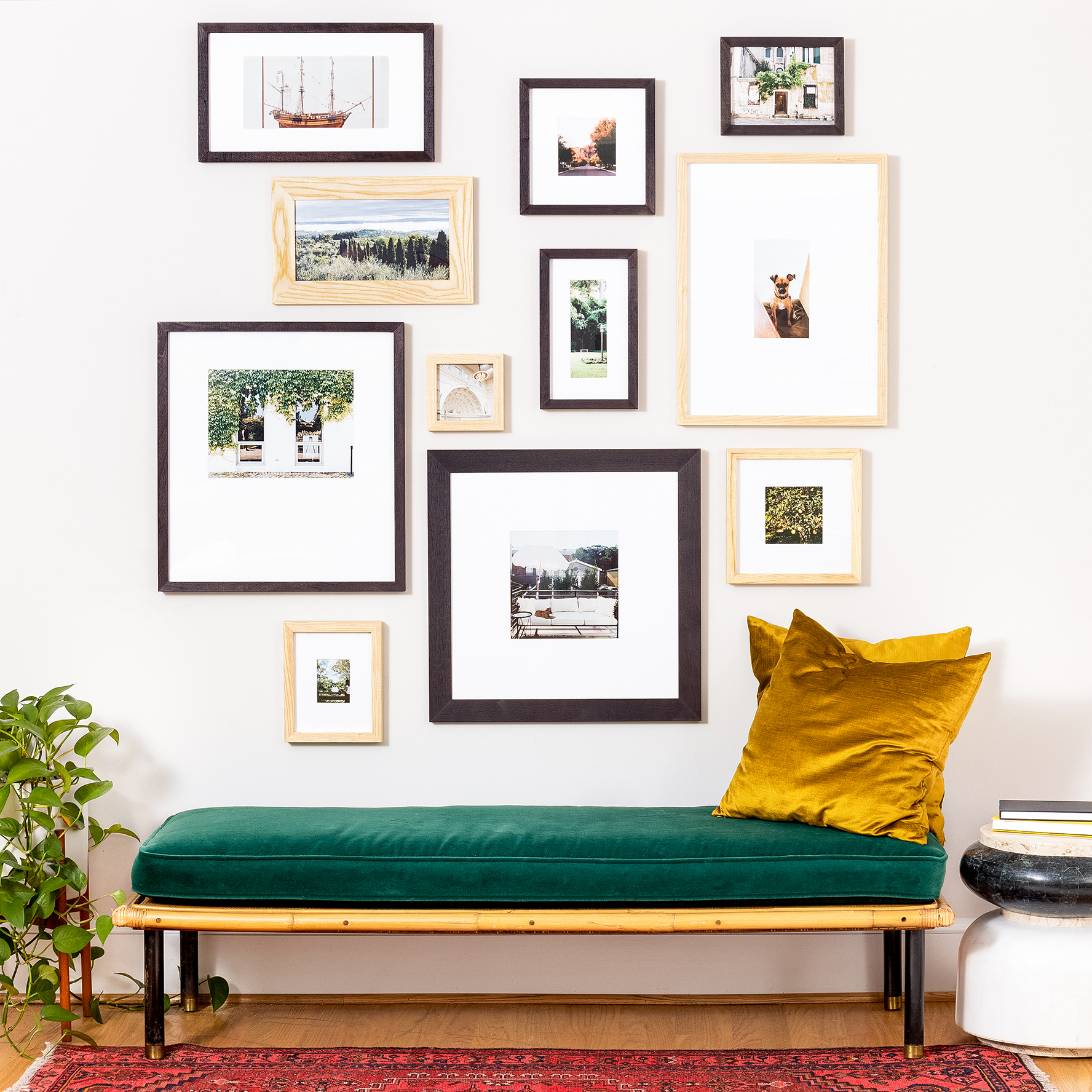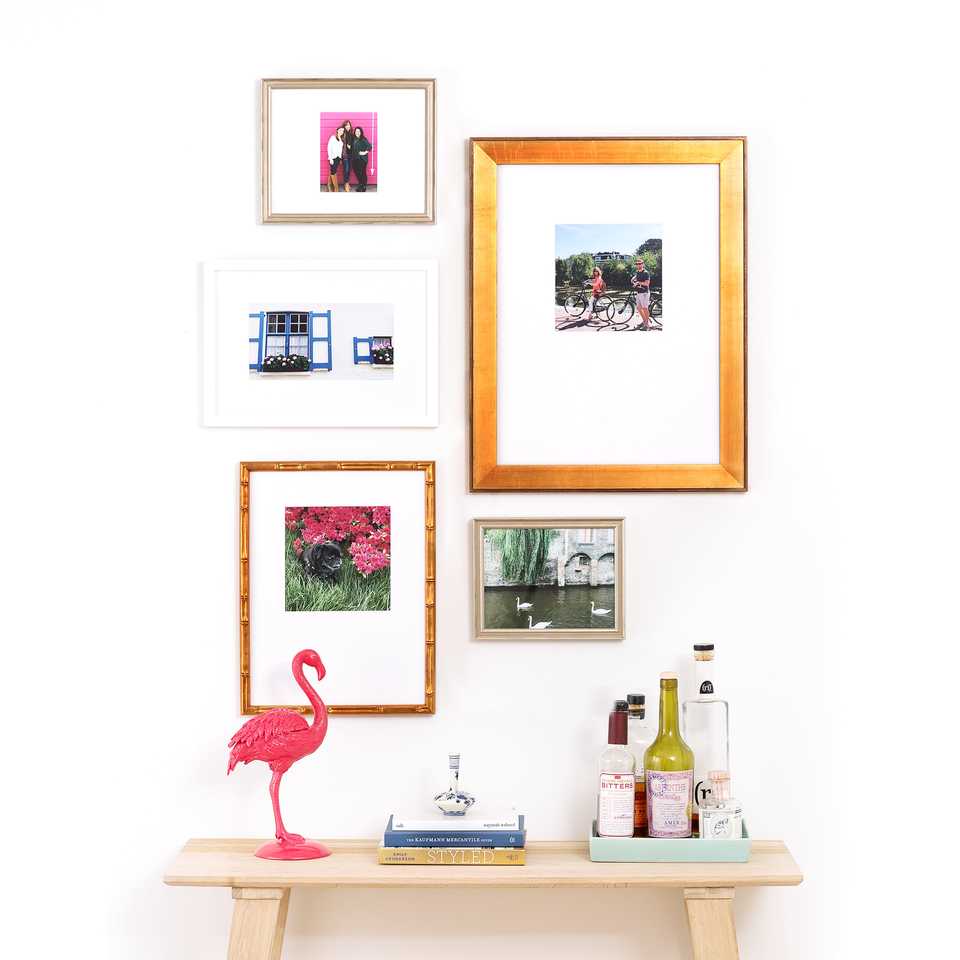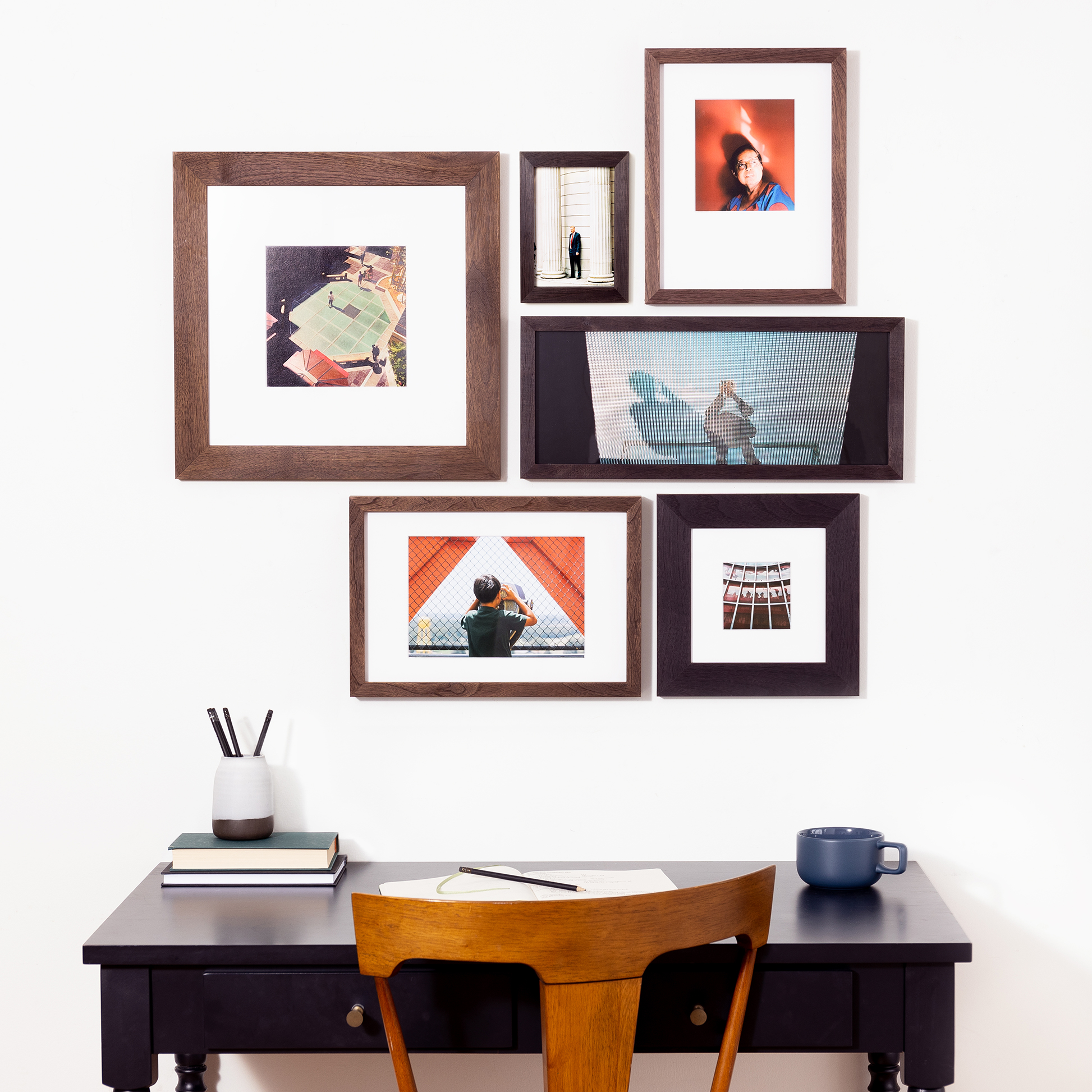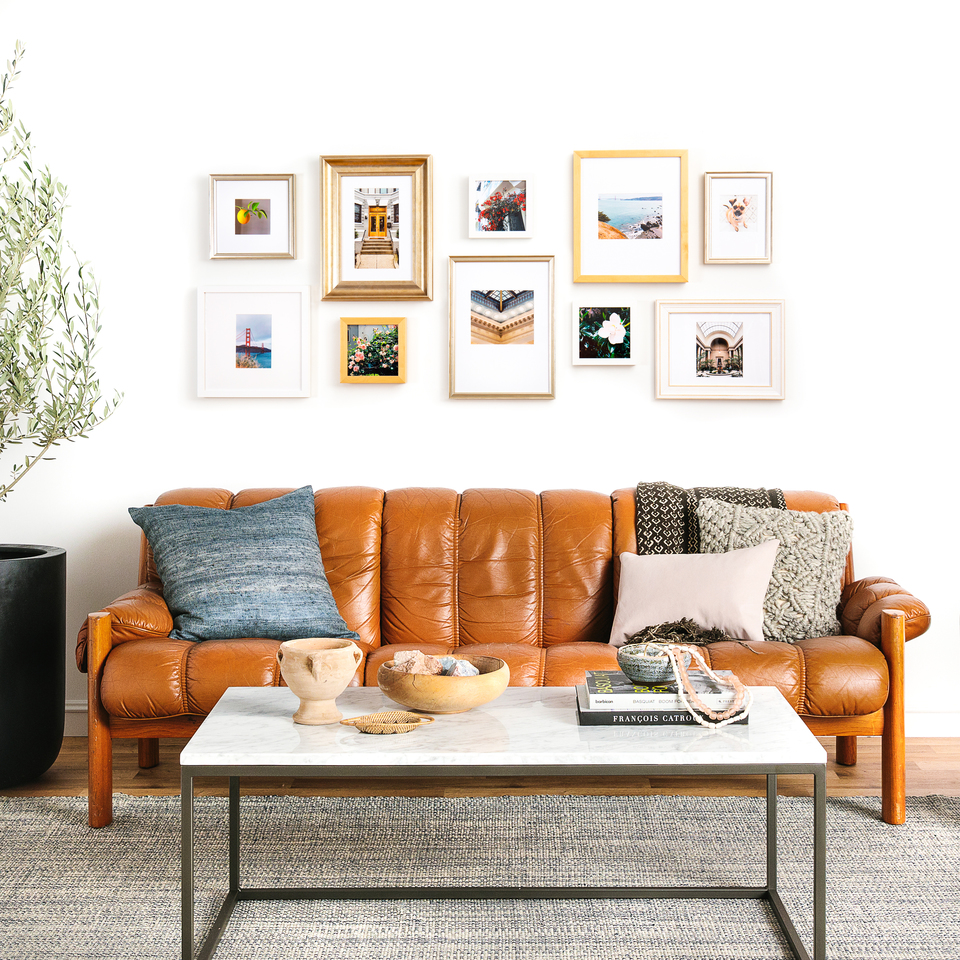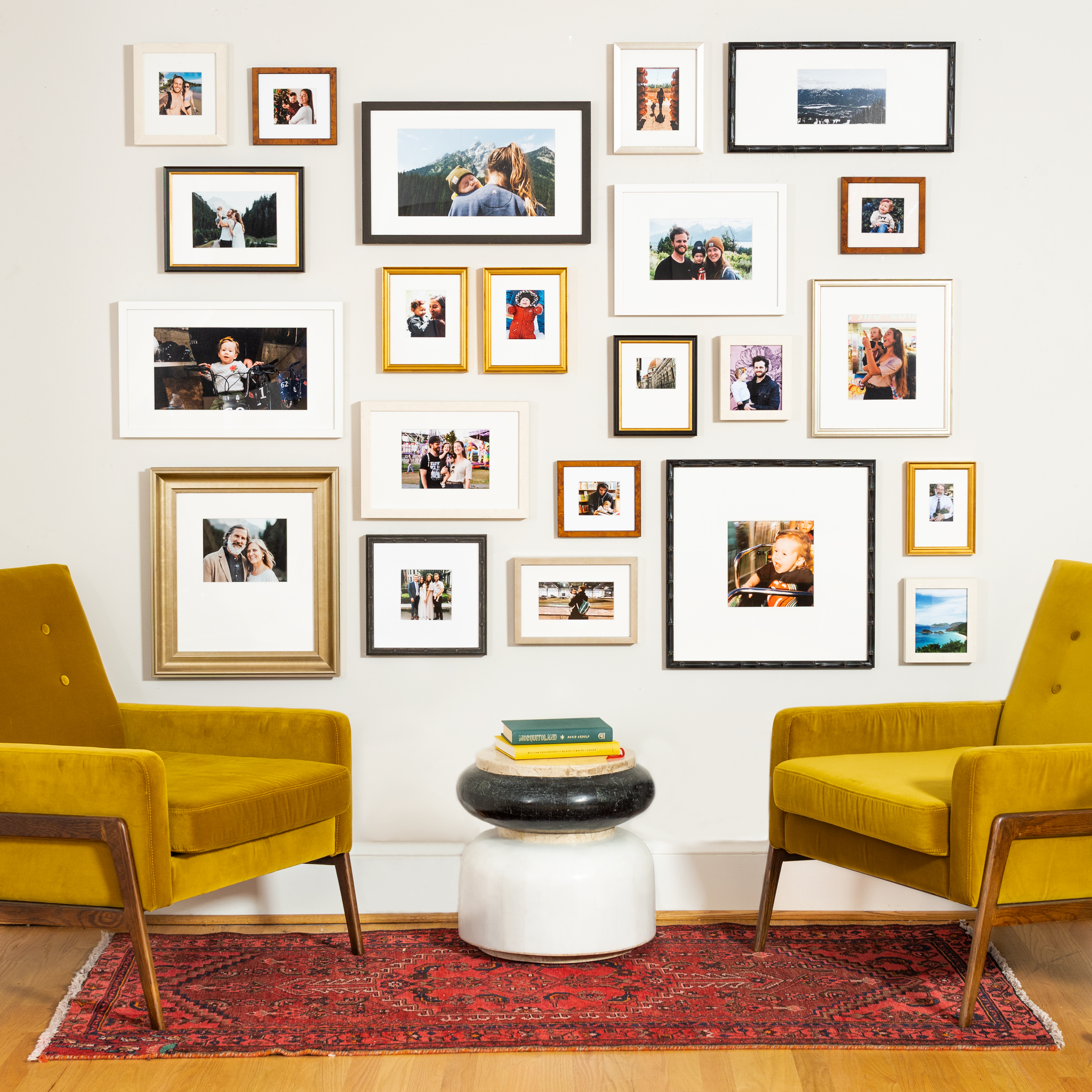 Ready to build your gallery wall?