Bumble Fumble

"Say something"
As Sarah, a former English major, tried to think of a witty opening line to Allen (another former English major) on Bumble, the auto-generated prompt appeared. "Say something" it taunted. Sarah had been staring at his profile after excitedly matching with him and a standard "hey" wasn't going to cut it.
"I was just staring at our match trying to think," Sarah says.
In 2016 the dating app was still in its early stages and glitchy. As the minutes wore on, somehow a technical error triggered a message to Allen: "Say something".
She freaked out and immediately apologized, explaining that the app had sent the message by accident. "He told me later that it took him around two weeks to believe I wasn't just being aggressive and putting the impetus on him!"
It was a happy accident. Sarah and Allen are celebrating five years together with many memorable life experiences under their belts already—trips around the world, several apartments, concerts. birthdays and lost wallets.
To help mark the occasion—it is Valentine's season after all—Sarah framed the perfect selfie in the Love Letter gift frame and wrote a sweet note for the story pocket on the back.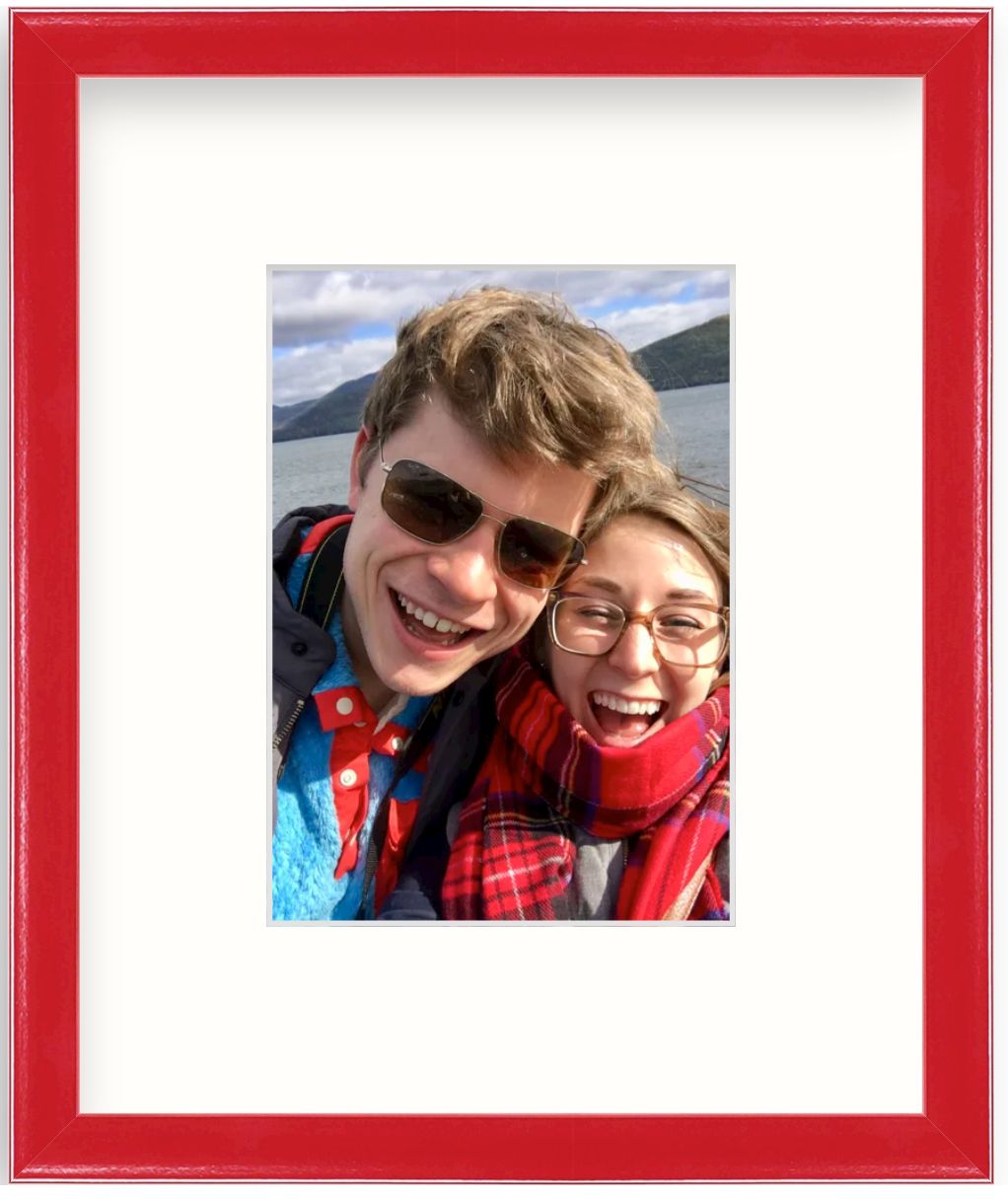 "My love--I'm thankful everyday for Bumble glitching out and messaging you a really aggro opening line..."
Have a love story of your own to frame?