Bride and Zoom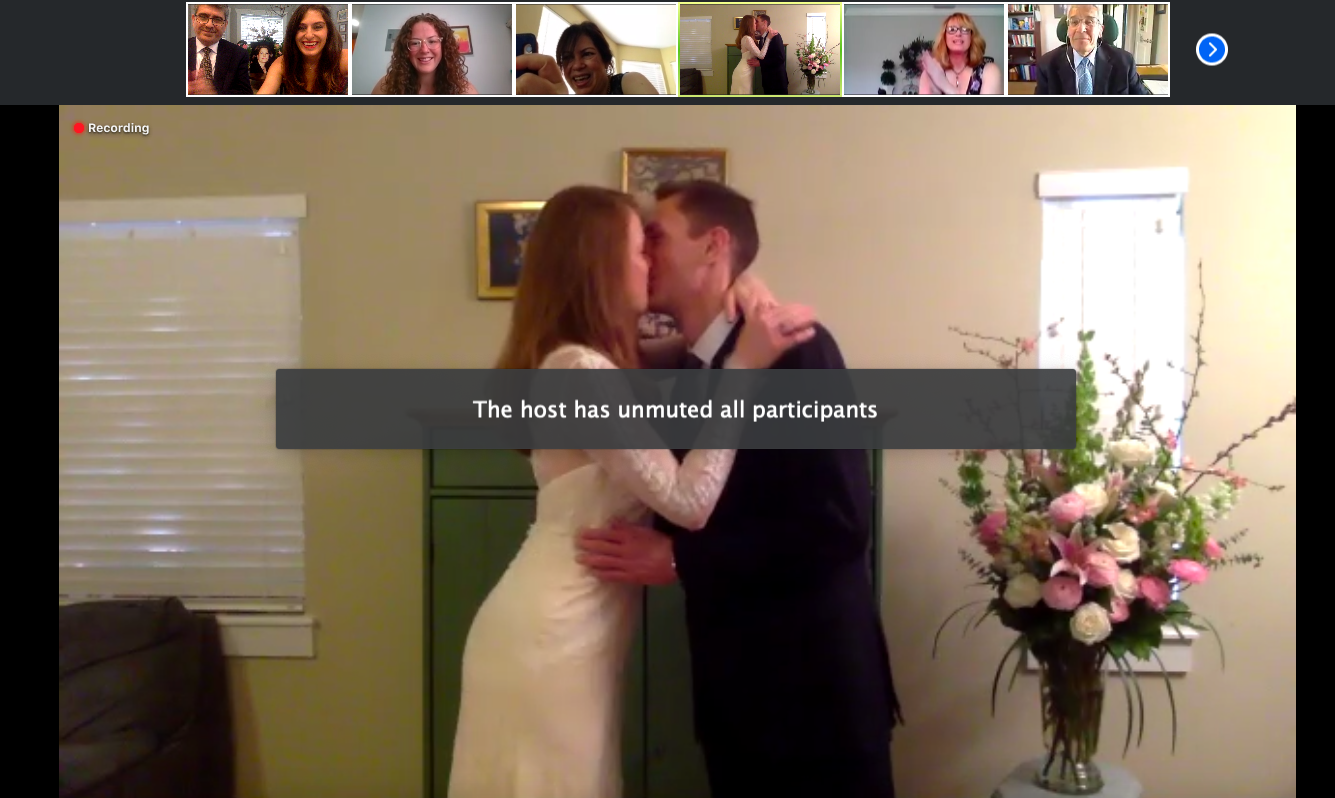 Like a lot of plans these days, things changed rapidly for Danielle and Omeed's wedding. A small gathering of close family in Austin, TX scheduled for March 28 was not to be.
"Even the week before the wedding, in my head, I thought 'I don't care what the situation is, I'm still going. We're going. We're doing this," Omeed said. But it became clear that they wouldn't be able to go through with the plans. "The whole world was shutting down."
Considering the new stay-at-home mandates, Danielle and Omeed got creative. "We realized we could do the same ceremony, but over Zoom." So they got to work emailing guests and setting up a rehearsal, ensuring they ironed out any technical glitches (or user error). IT support was provided by Danielle's sister, who arguably had one of the most important jobs coordinating the muting and unmuting of all the guests at the right moments.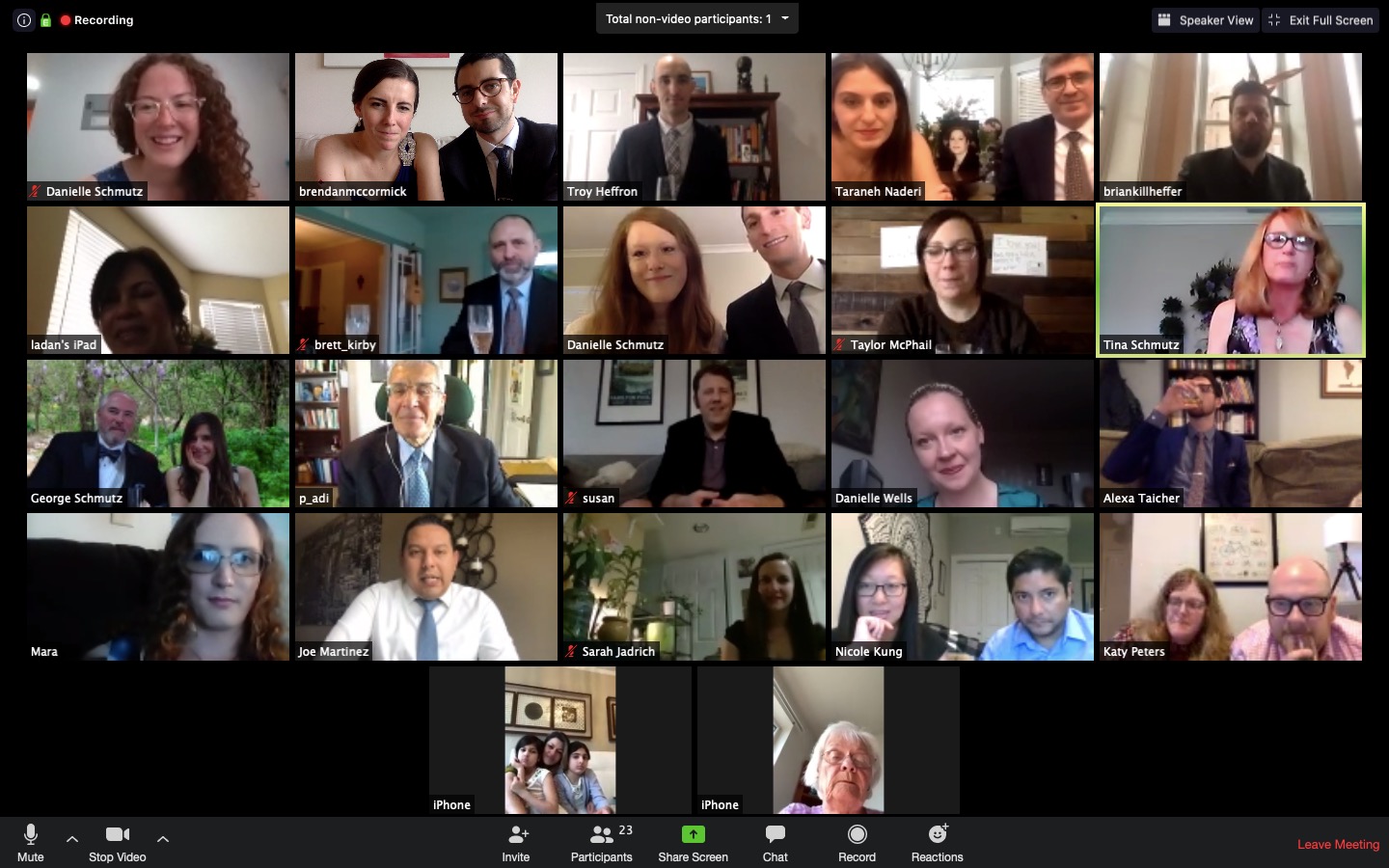 And the dress code?
"We realized we did not give any dress code!" Danielle said, "We had for the original wedding in Austin, but then when we changed, we totally forgot. Of course I was going to wear my wedding dress, though."
Guests rose to the occasion anyway, donning their suits, ties and spring dresses—or at least the portions of those that could be seen from the waist up on Zoom. The ones who didn't felt the pressure and grabbed a jacket once they saw the collective attire (yet another plus of attending a wedding a few feet from your own closet). They all set their own moods with event-appropriate Zoom backgrounds, Danielle's dad even pulling up one from the Austin Botanical Gardens where the original wedding was supposed to take place.
There was no shortage of delicious food, either. "It was all-you-can-eat, all-you-can-drink!" Omeed said. Guests whipped up charcuterie platters and had champagne on hand for the toast that kicked off the virtual reception. As for the bride and groom, they had a rustic Italian feast from Red Hen in Washington, DC—take-out of course.
"It was really unique and fun despite the circumstances. And we got to share it with more people than we would have otherwise because our friends got to join in as well," Omeed said.
"It was perfect," Danielle added.
The couple plans to do it all over again—in person—as soon as they have the chance.