Black Artists Print Shop: Meet Charity Grace Mofsen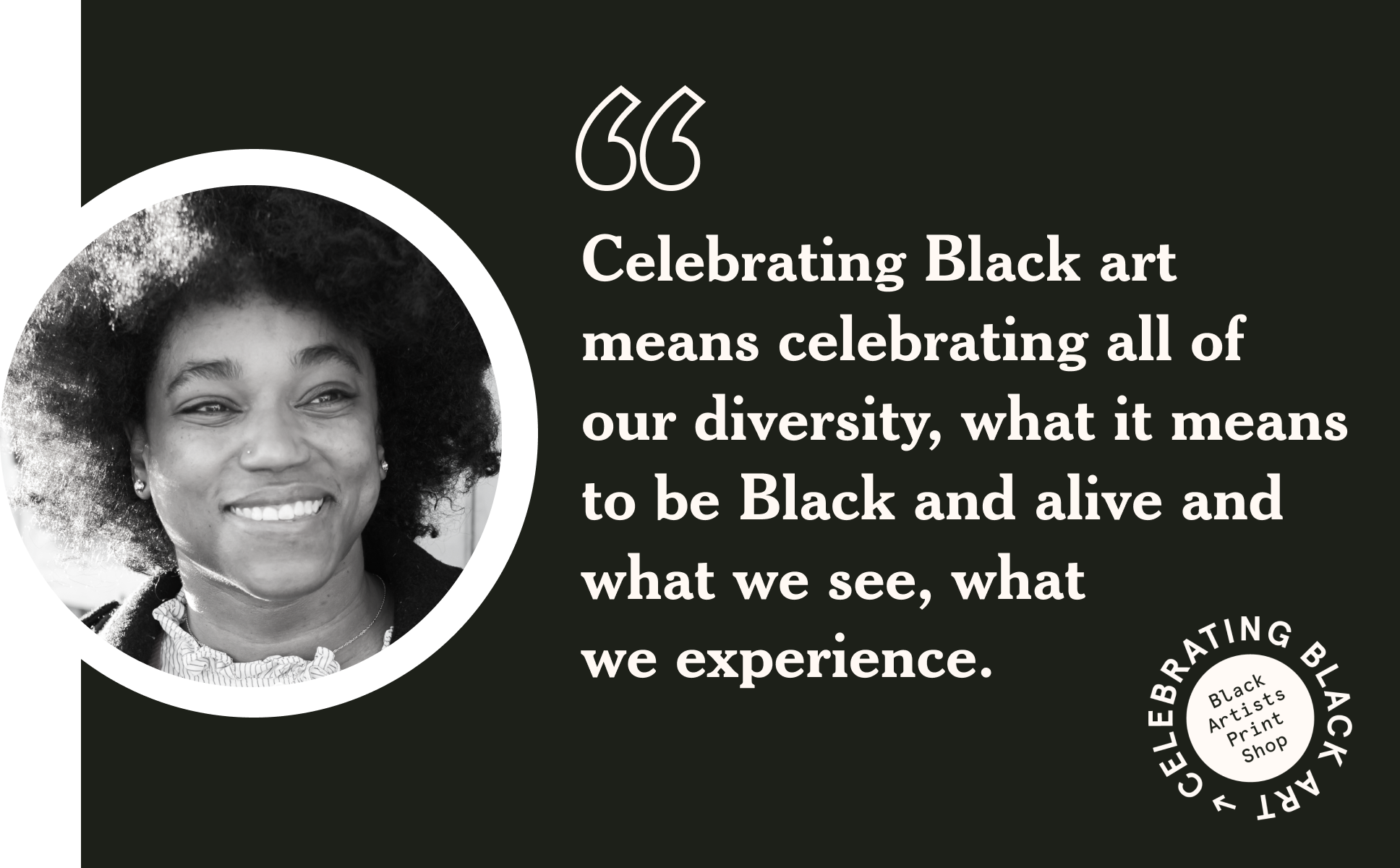 About the Black Artists Print Shop: The Black Artists Print Shop is part of our ongoing work to help advance racial equity within our communities. We aim to create spaces for Black artists—places where you can find their work, hear their stories, and support their businesses. Our fourth collection's theme is celebrating Black art. To do so, we're elevating ten distinct voices by highlighting the artists' answers to the question: "What does celebrating Black art mean to you?" Their answers represent a breadth of opinions on what Black art is, how we can support it, and the importance of representation.
About Charity Grace Mofsen: Charity Grace Mofsen's love of photography began thanks to a gift from her parents when they gave her a Canon Rebel, her very first camera. Many years, iPhone cameras, and a B.A. in Sustainable Residential Design & Development from Maharishi International University later, Charity Grace found herself visiting Nantucket with her husband, Michael, where it became apparent that Nantucket would become home. Describing her photography style as meditative, Charity Grace wishes to bring hope, joy and comfort to others through her images—as she finds those same emotions herself while taking the photos.
What does sense of place mean to your work?
For me and my work currently—all Nantucket. I feel incredibly privileged to be able to live here year round and experience not just the summer months that we see on Instagram and everywhere else, but to really experience Nantucket in all its glory. It's a joy to be able to share that with the world in a way that feels authentic and showcases the island's raw beauty. And it's a great way to expand Nantucket's reach to people who might not have the opportunity to physically visit.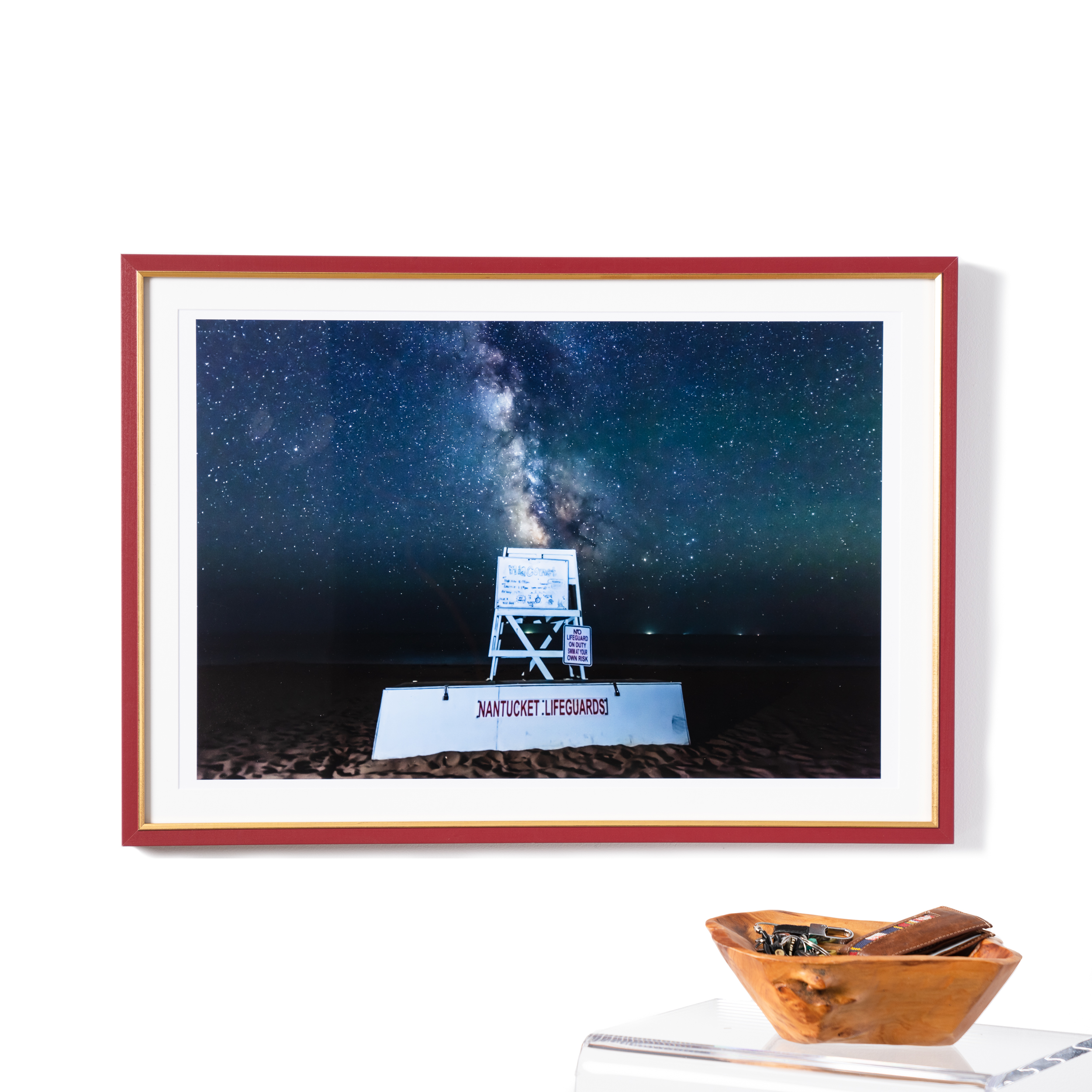 What is something unexpected about Nantucket that informs your work?
Originally, I fell in love with Nantucket because of the history. There's some incredibly rich history, across the board. But for me, what resonated most was the African American history here. Growing up in the south, I hadn't been exposed to this level of history. Learning about Black whaling captains and Black people who owned property in the mid 1700's, thriving neighborhoods. That was a game changer for me. I wanted to be a part of that. That history inspires my work.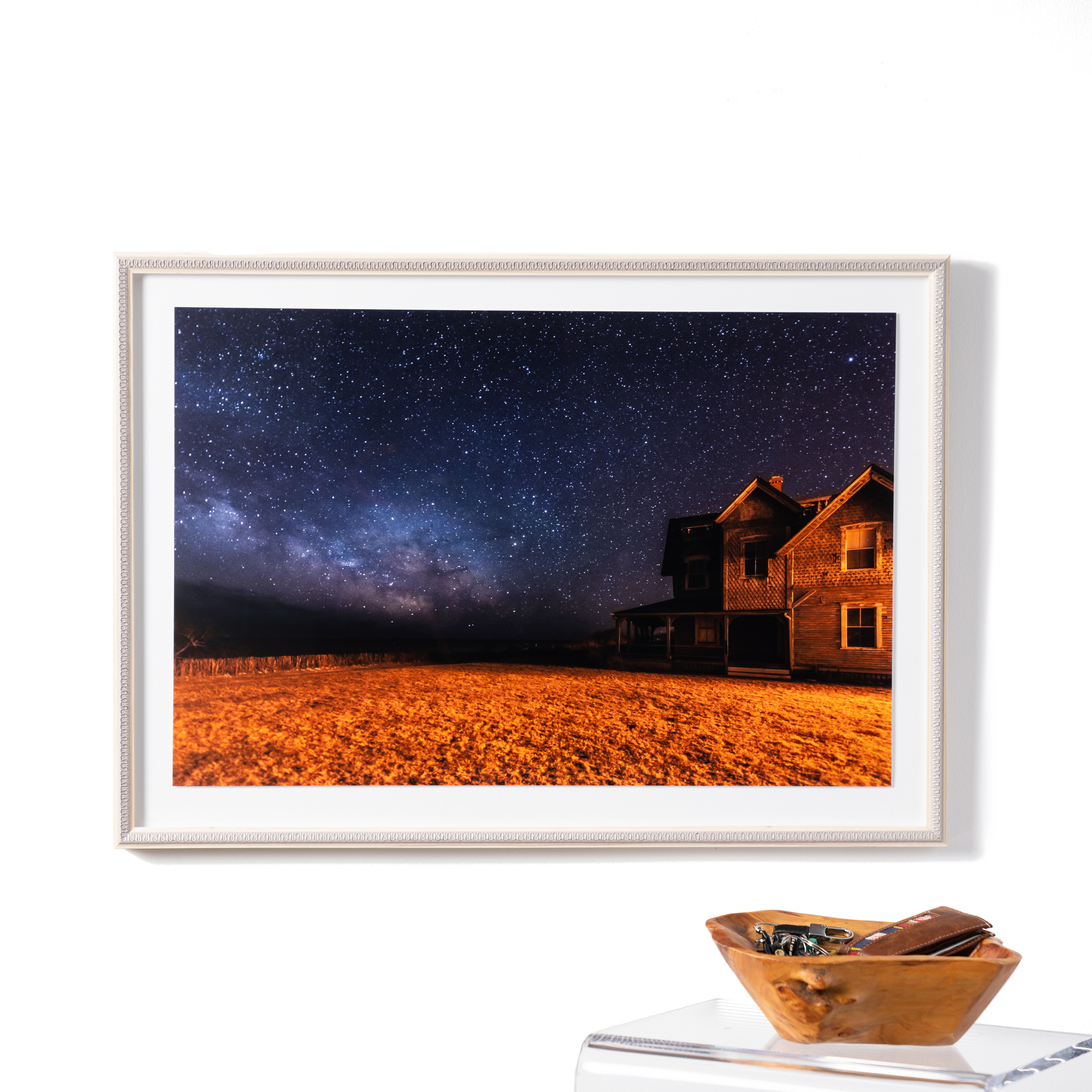 How do your creative processes differ for your landscape photography or for commercial work or portraits?
I want people to experience joy whether they are hanging a fine art print on their wall or they're having a portrait session here on Nantucket. For portrait sessions, I always try to spend some time with my clients at least on the phone or on Zoom ahead of time, just get to know them a little and get an idea of their story because it's all storytelling! We're not just trying to have a pretty face on a pretty background—we want memories. Not only are they in their happy place, there are memories and stories to go along with that. Same thing with branding. I want to make sure that whether we're looking at shoes or cannabis or whatever, I've captured the joy one might experience on Nantucket. My process for landscapes is a little different. Still joy—but it's all about mine in the moment. I usually like to shoot alone when no one else is out. It's meditative and therapeutic, and yes, joyful.
What is the most important piece of advice about becoming an artist you would give?
Best piece of advice I would give is this: Don't get in your head too much or let other critics in there!
If you could photograph anywhere else in the world, where would it be?
I'd love to shoot the night sky above Africa, or Italy, or, or Ireland. In the States alone, I feel like I haven't even scratched the surface. There are so many night skies that I want to capture. I'd love to check out just about anywhere that has the least amount of light pollution. Bonus points if there are no real predators around! That's one thing I don't have to worry about on Nantucket, except maybe some ghosts! I'd feel a bit out of my element with animals trying to kill me.
What does celebrating Black art mean to you?
We're not just celebrating ten artists. We're celebrating everyone and everything that has brought us to this point. And we're setting up the future. Growing up, many of us probably didn't see many Black artists being celebrated. So we're planting seeds for the future generations—and maybe even some people like me who realize they're not just making art for themselves.
For me, the true celebration is knowing that there is a ripple effect. This is just the beginning and it doesn't stop at the end of February.
How do you hope somebody feels when they see your art in a frame?
Wow. I hope they feel alive. I hope they feel joy. And I hope they feel an overwhelming awareness that there is a Universe beyond the terrible things that happen to us all, like Dr. Chanda Prescod-Weinstein describes in her book The Disordered Cosmos.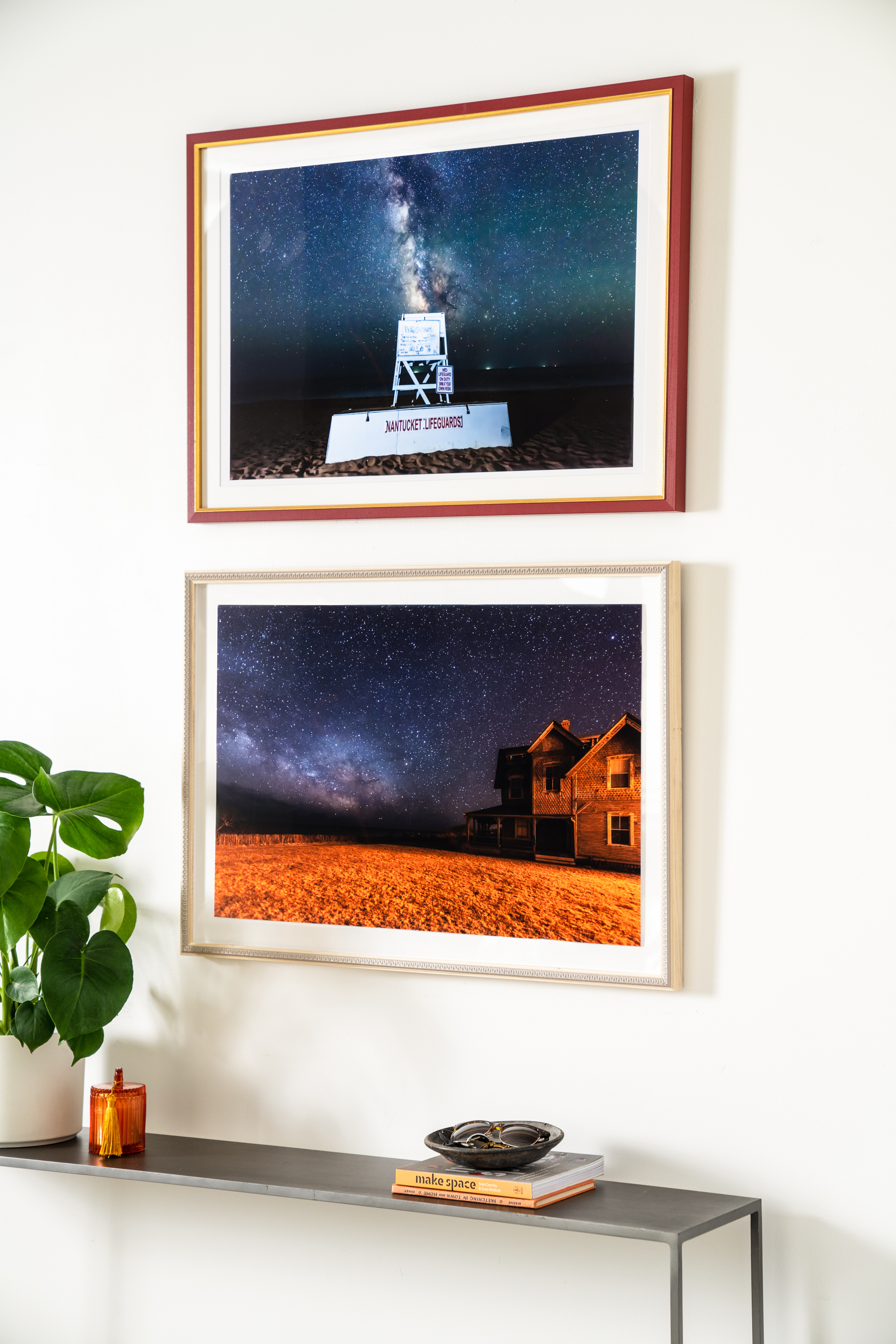 Learn more about Charity Grace on her website and Instagram.

Browse other artists: