Ashley's Extra Point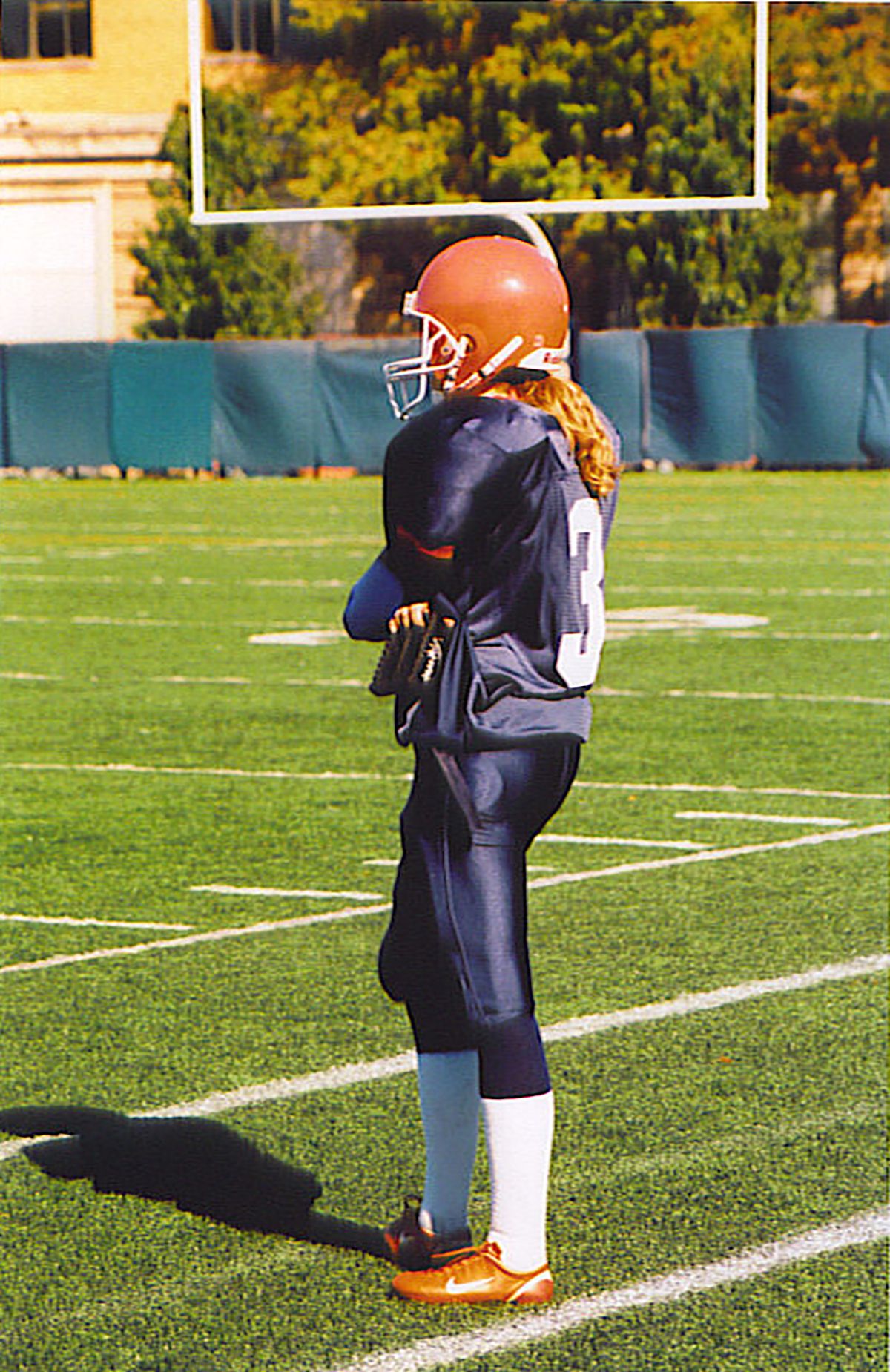 "I heard you're the new kicker." One of the football coaches was standing over Ashley at lunch.
Wait, what?
It's true, the football team was looking for new talent. And because a lot of the young men who could kick went out for soccer, they were looking at the young women. But Ashley hadn't signed up.
The closest thing she'd done to joining the football team was telling the quarterback in freshman biology "that I thought it was cool that they were looking for girls to kick." But that was enough.
So just like that, Ashley was the new placekicker for the Oak Park River Forest Huskies.
"I was awful at first." Ashley remembers joining the team could be hard. "The deal was that I couldn't just show up and kick. I had to do all the practices, weight training, sprints. I was treated by the coaches just the same as everyone else."
It was hard off the field too. While most of the reactions to her presence on the team were supportive, some of the older boys on the team picked on her, one boy even going so far as to tell her that "a woman's place is in the kitchen."
But that would not stop her. "I didn't let it get to me and used it for motivation to work harder and normalize girls being able to do anything."

She got better. Those negative voices waned. She played all four years of high school.
She looks back on her experience playing football with nostalgia. Her favorite part of the experience was bonding with her Dad, who "never expected he would get to have the high school football parent experience." He taught her how to kick when she was first starting out, came to almost all her games, and even stayed with her in hotels at kicking camps when she had to have a separate room.
Ashley framed not only a photo of her time on the team, but her jersey too. Today it hangs in the home gym, where it reminds her "I'm capable of anything I put my mind to."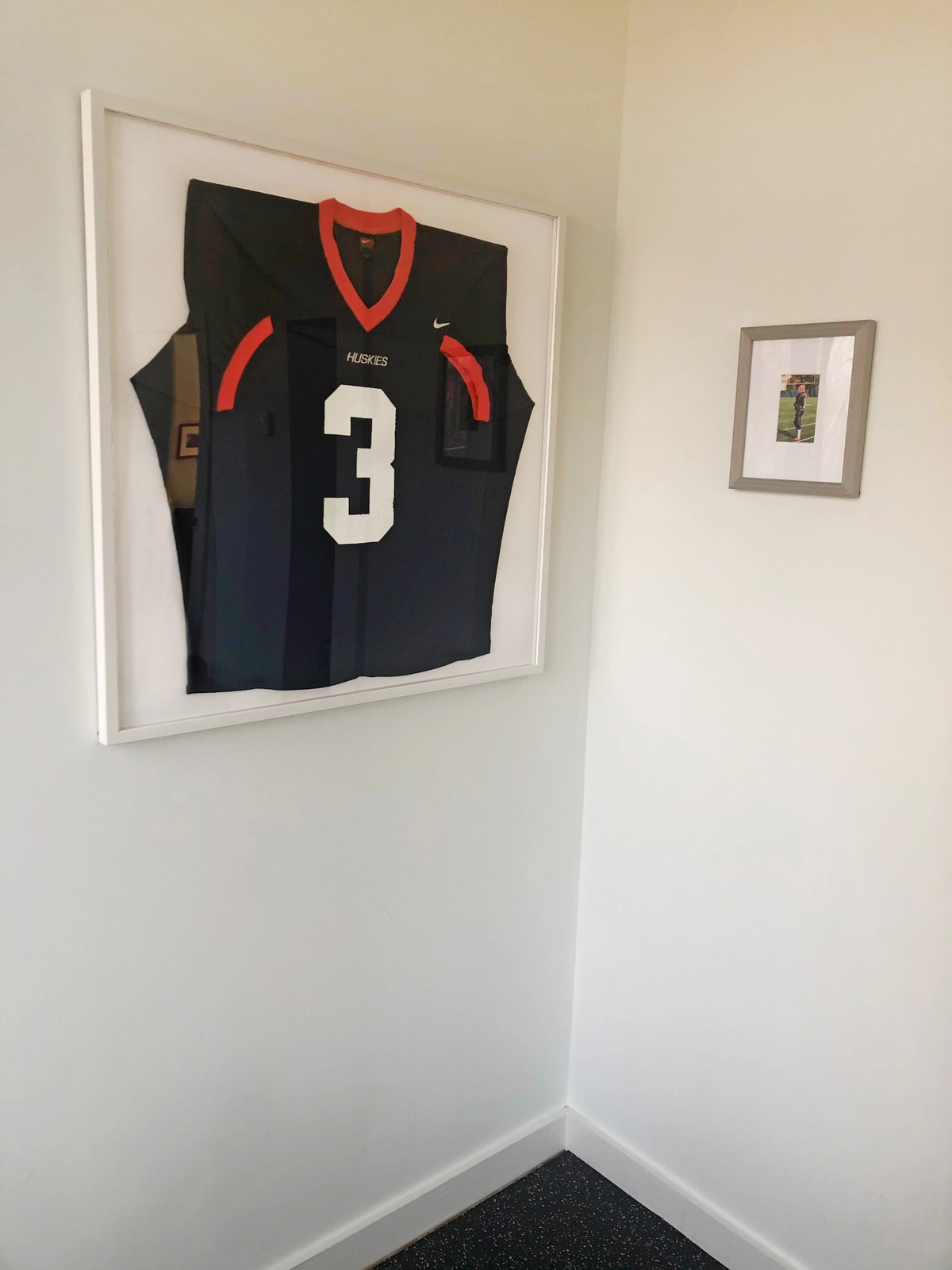 Have a big achievement you'd like to frame?