An All-Star Christmas Present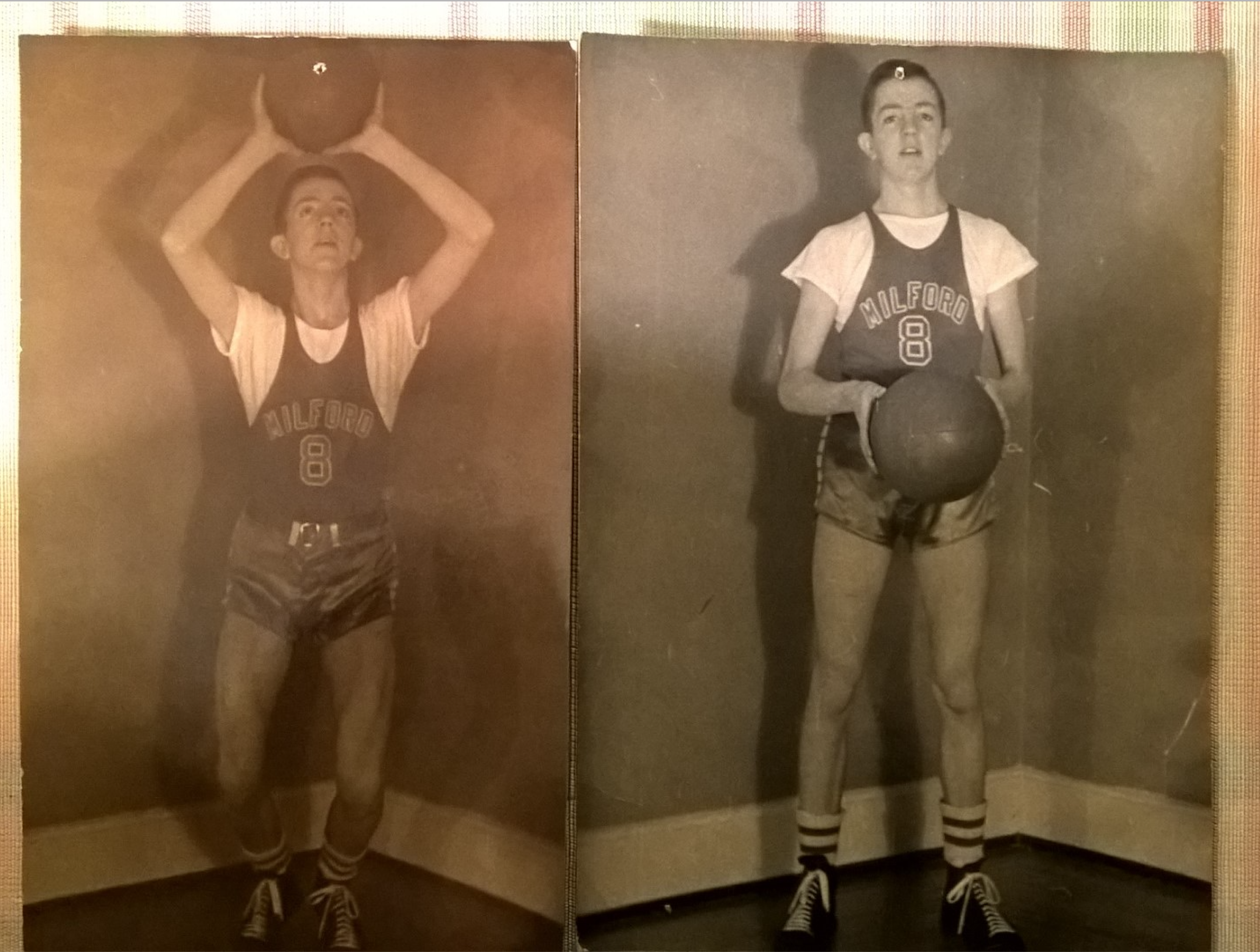 "Sgt. Easley, when attending Milford schools, was one of the top ranking players, and was widely known in cagers circles for his skill in the game," so reads a notice that William had been made a member of the Marines All-Star basketball team.
Emily's grandfather was a star basketball player at Milford High School (Class of 1946), a suburb of Cincinnati, before joining the ranks. He left a huge impression on her father who shot a few hoops himself.
"When my grandfather passed away, my dad didn't keep very many items, but this uniform was sentimental to him—he played high school basketball because of my grandfather," says Emily.
Last Thanksgiving, she "smuggled" her grandfather's #8 uniform out of her parents' house and had it framed as her Christmas gift to her dad. It now hangs in his office directly across from his desk.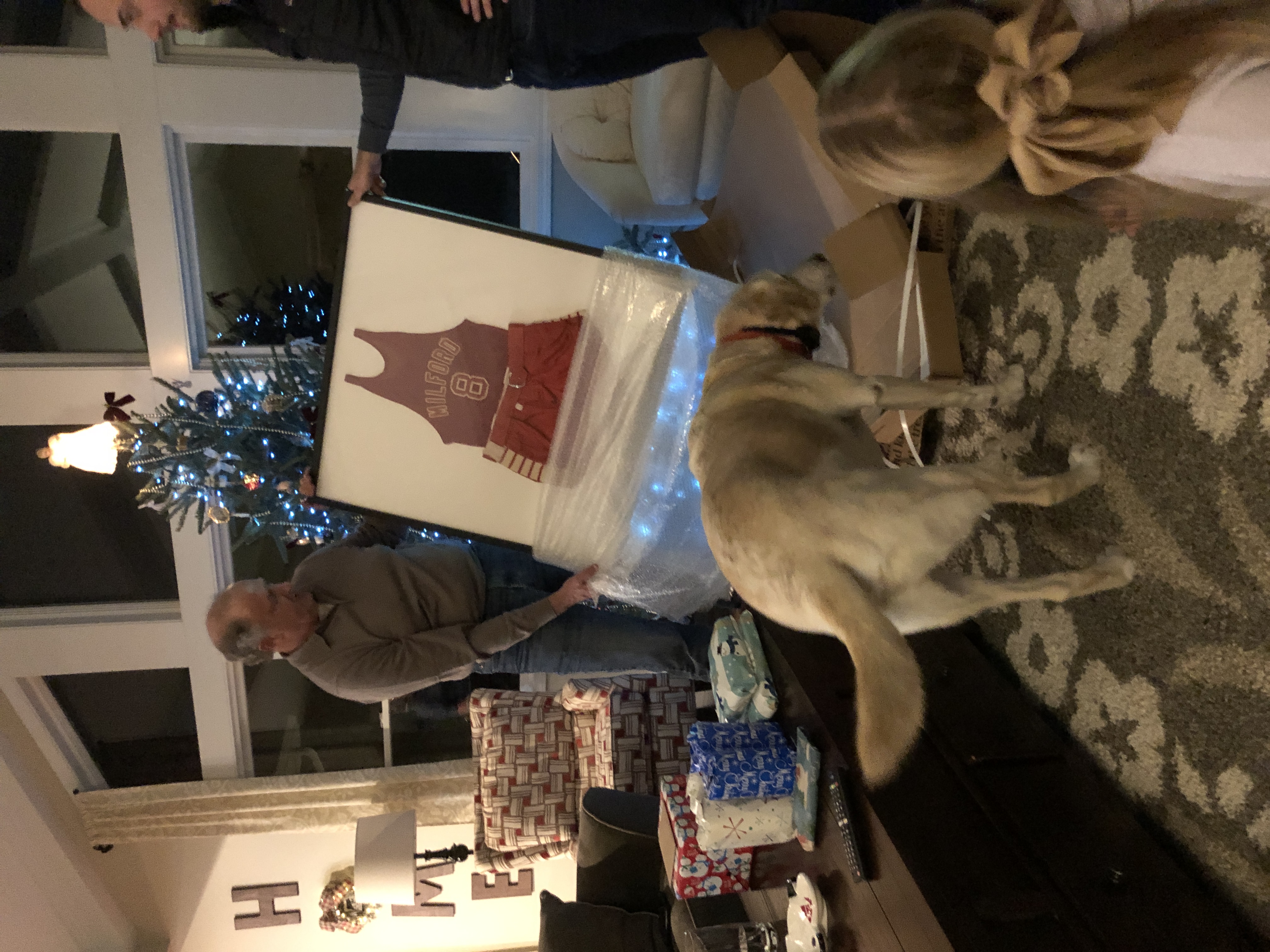 "He can look at it every day and remember the legacy my grandfather has left for us all."
Swish.
---
Framing a vintage uniform (or anything else) as a holiday gift?