A Trip Around the World

"We're big entertainers."
Sisters Cameron, Bailey, and Kendall Booher are all back at their parents' house, quarantined together, living under one roof for the first time in 15 years. After a few weeks, they decided it was time for a surprise—a trip around the world for their parents, filled with great food, drink and scenery, without the hassle or risk of traveling. One night, six countries, cocktails, playlists and "traditional" garb at each stop.
Japan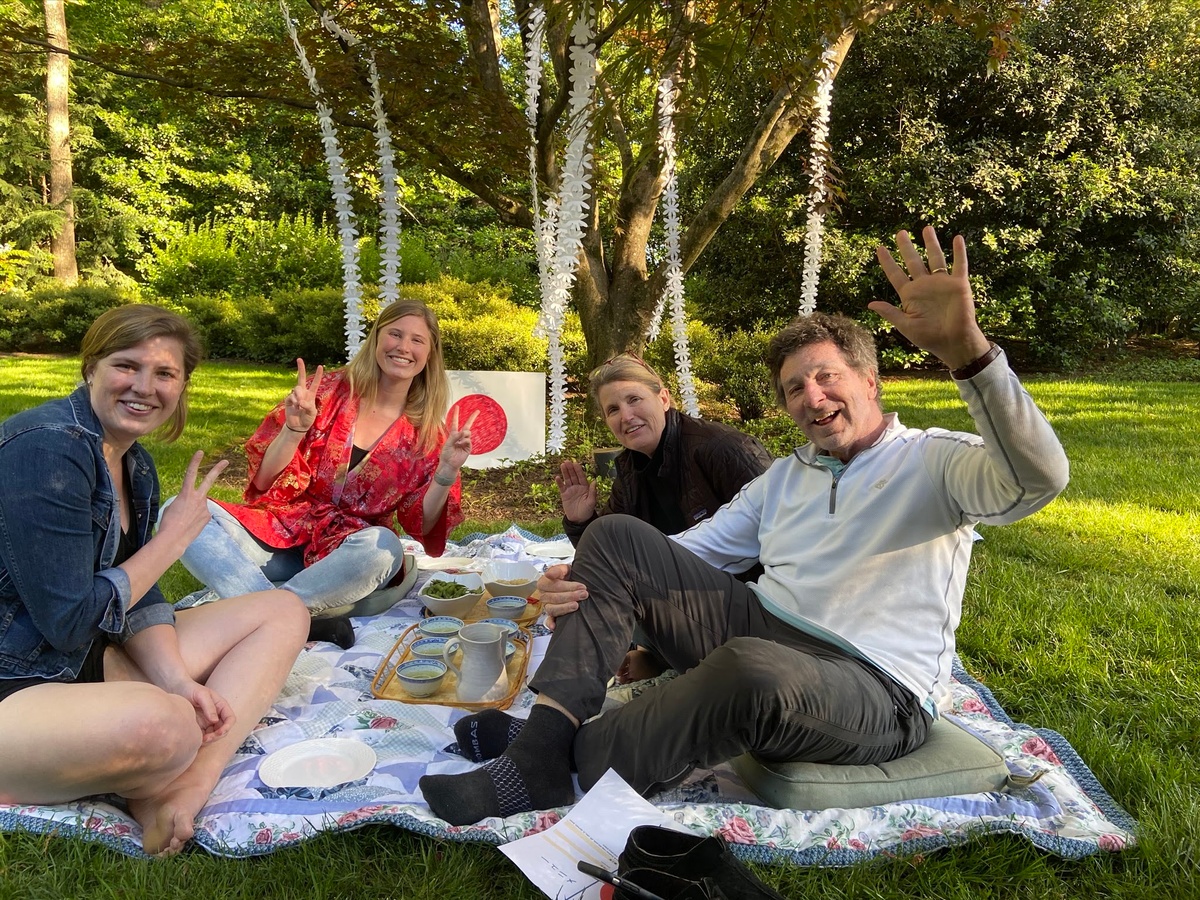 Menu: Saki, gyoza, and edamame
"We had a kimono and a Japanese maple tree in our backyard. It was too good to pass up."
Mexico
Menu: Spicy margaritas and homemade guacamole
"We had a box in the attic labeled 'Fiesta Decorations'."
Germany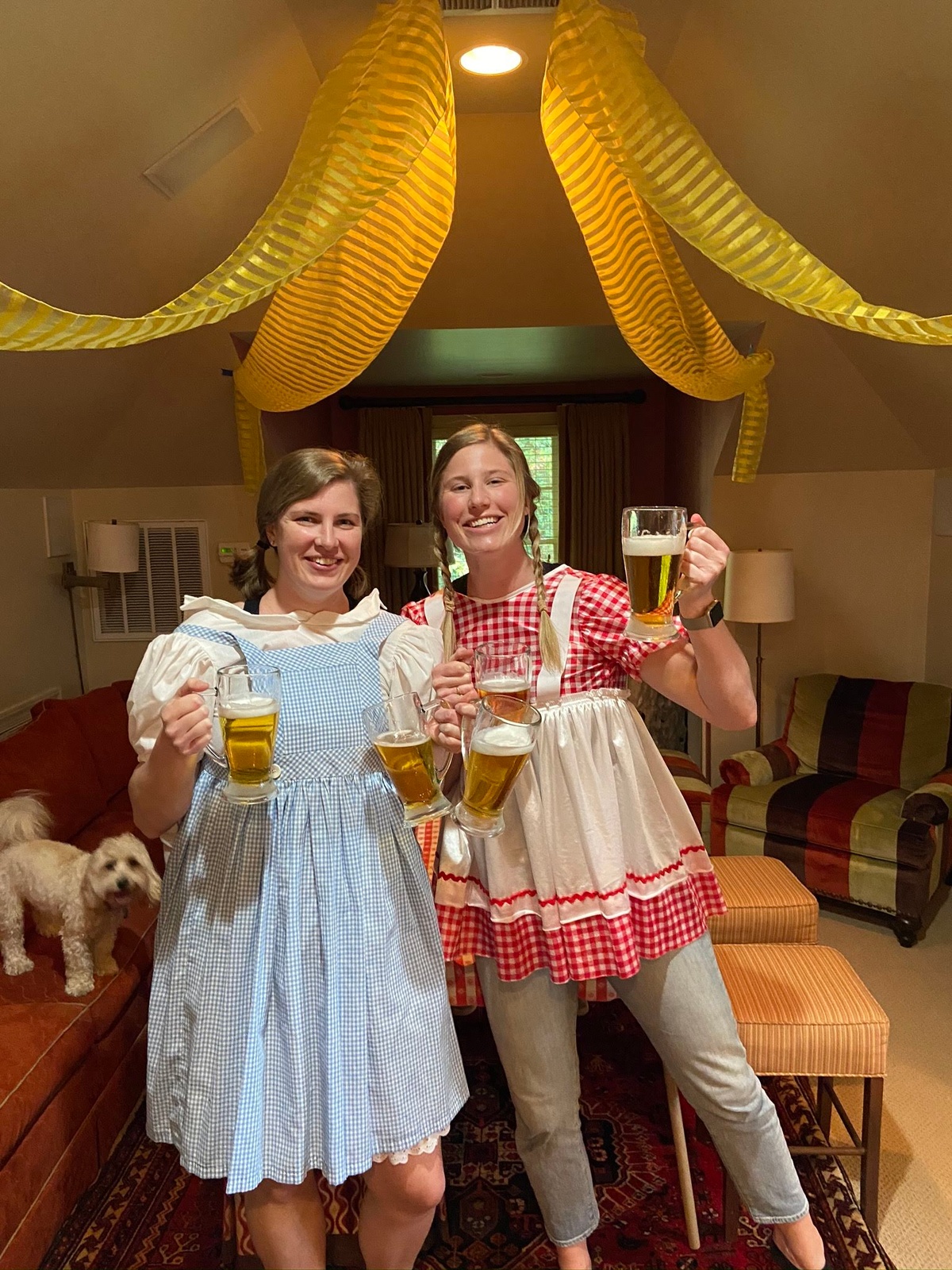 Menu: Hofbräu beer and pretzels
"The Raggedy Ann and Dorothy costumes as dirndls. That was a bit of a stretch."
Greece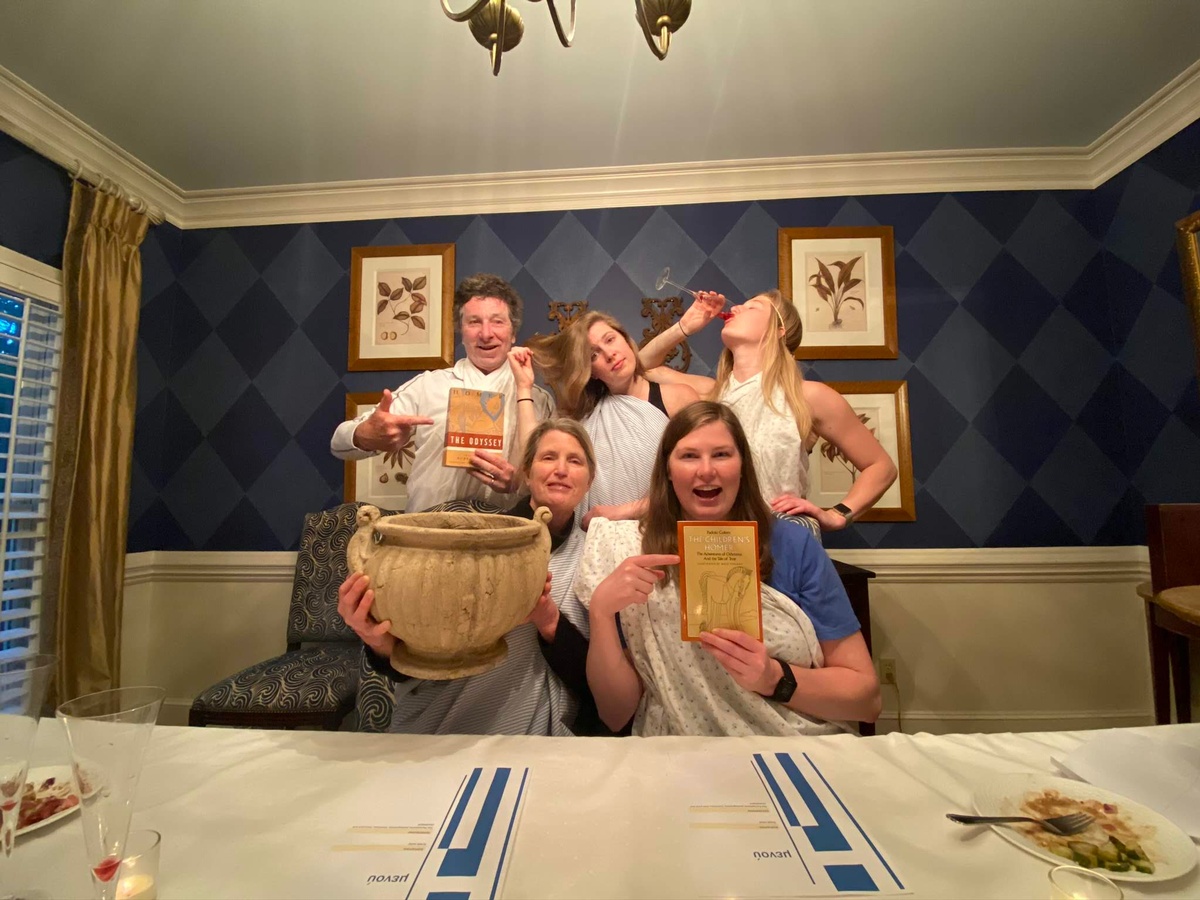 Menu: Pomegranate cocktails and Greek salad
"Bailey watched Youtube videos about how to turn bedsheets into togas."
France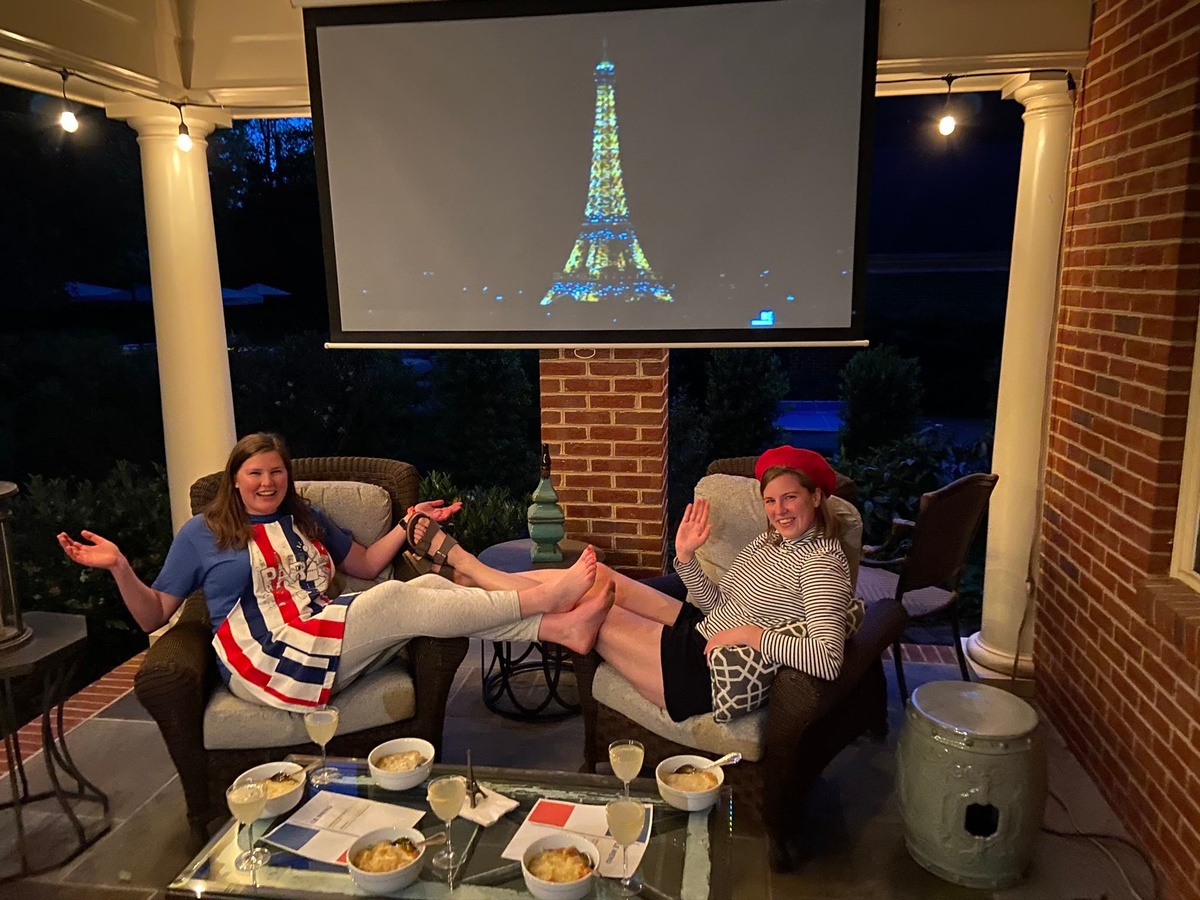 Menu: French 75s and French onion soup
"It was our night in Paris."
Russia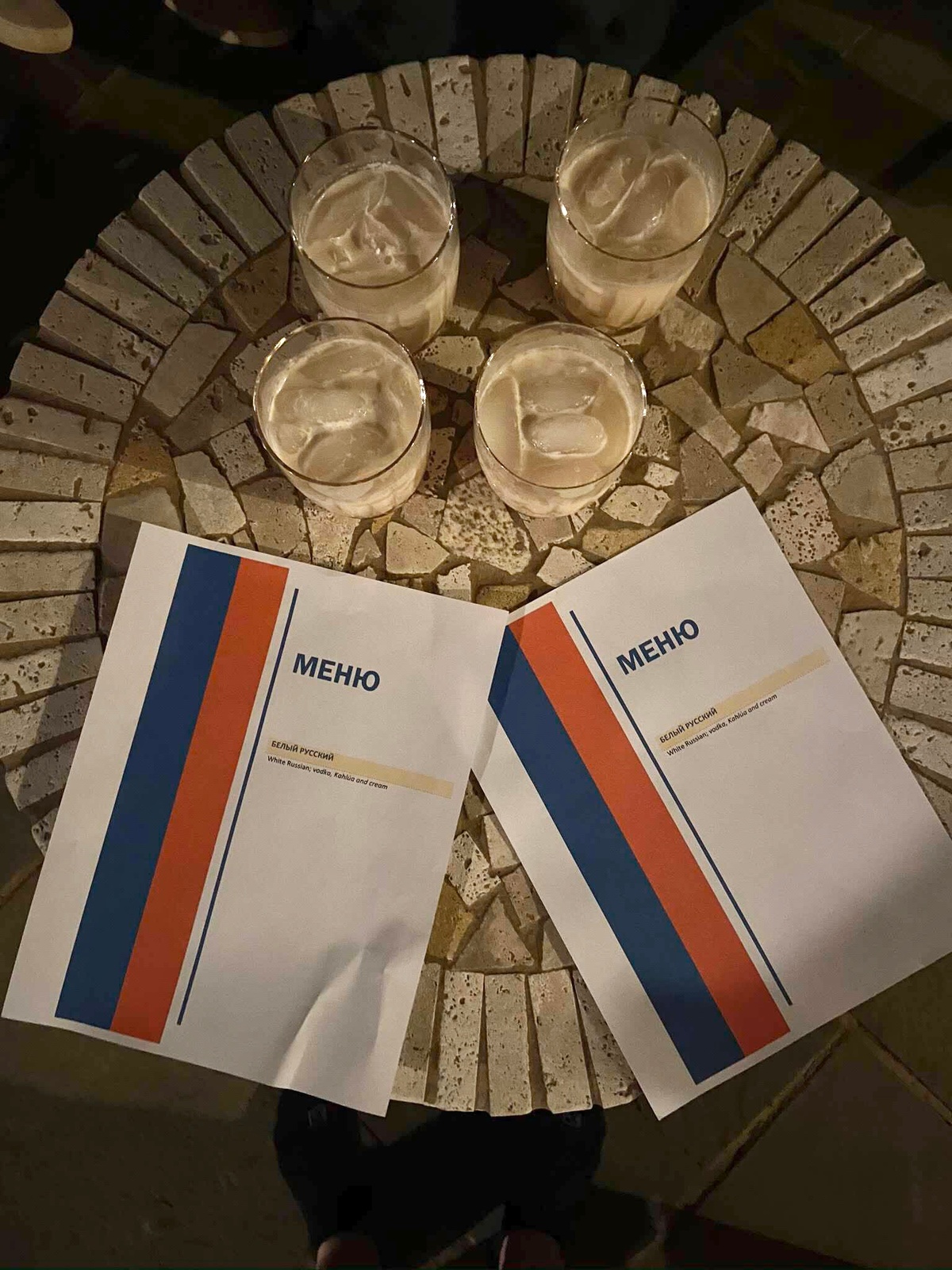 Menu: White Russians
"We had a teddy bear stuffed into a costume fur coat."
Ultimately the Booher sisters would like to thank their parents for never throwing out old ballet costumes or decorations from theme parties. Their next idea was off-the-record for our interview, but we're sure no detail will be spared.