A Trio of Fridas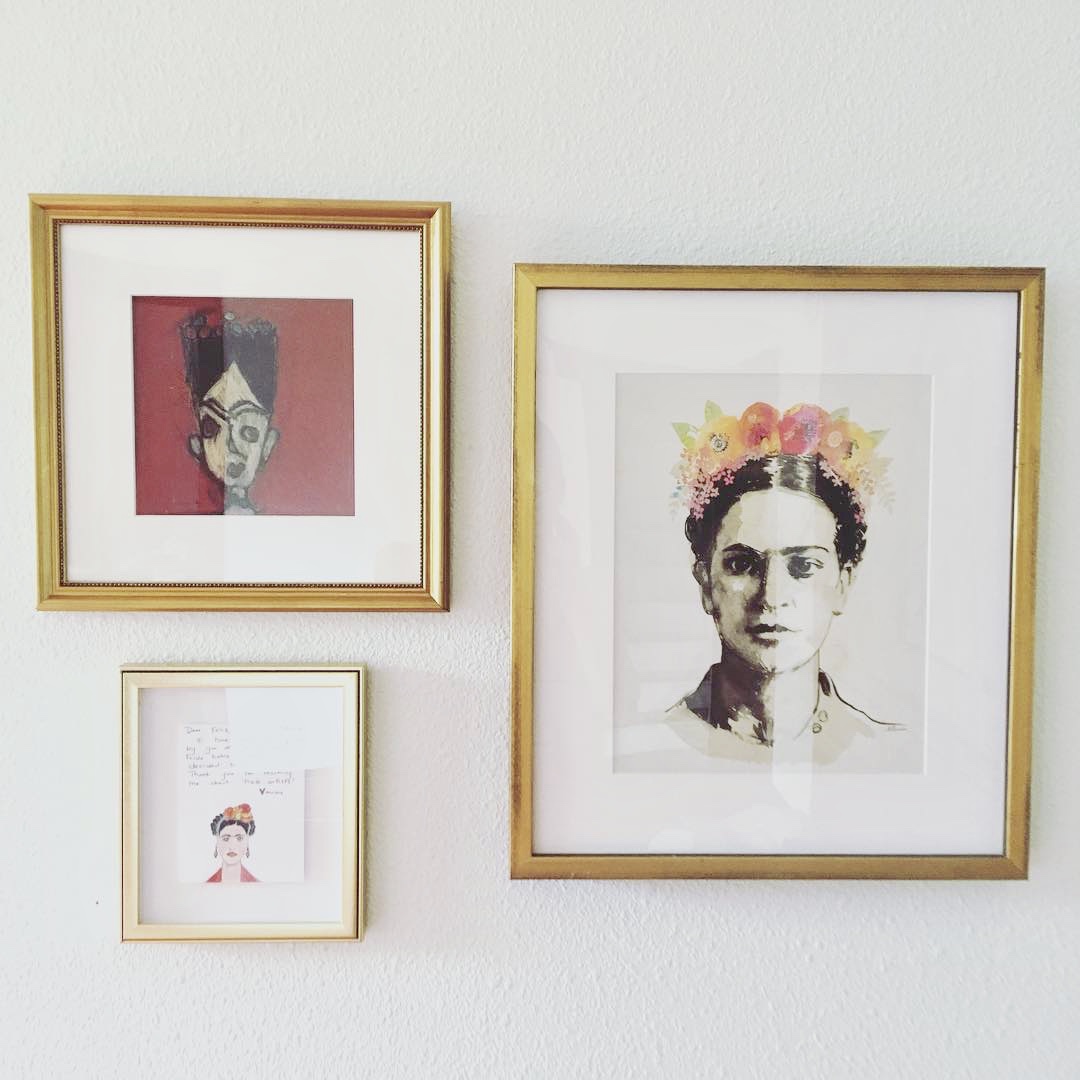 Brittany's wall boasts a trio of Frida Kahlo portraits.
To the right is a print from Lulu and Georgia. On the top left is a drawing by Brittany's 7-year-old son, Felix. The bottom left is a drawing on a note that Brittany slipped into Felix's lunch box on his way to school. Here's Brittany in her own words on how this mini gallery wall came to be.

"Felix's first grade class was doing a weekly series learning about different artists. He loved the colors he saw in all of Frida's work and continued to draw her portrait long after her weekly lesson had been completed. Each portrait he drew had different colors and accessories added. I was so inspired by it that I had to try it myself."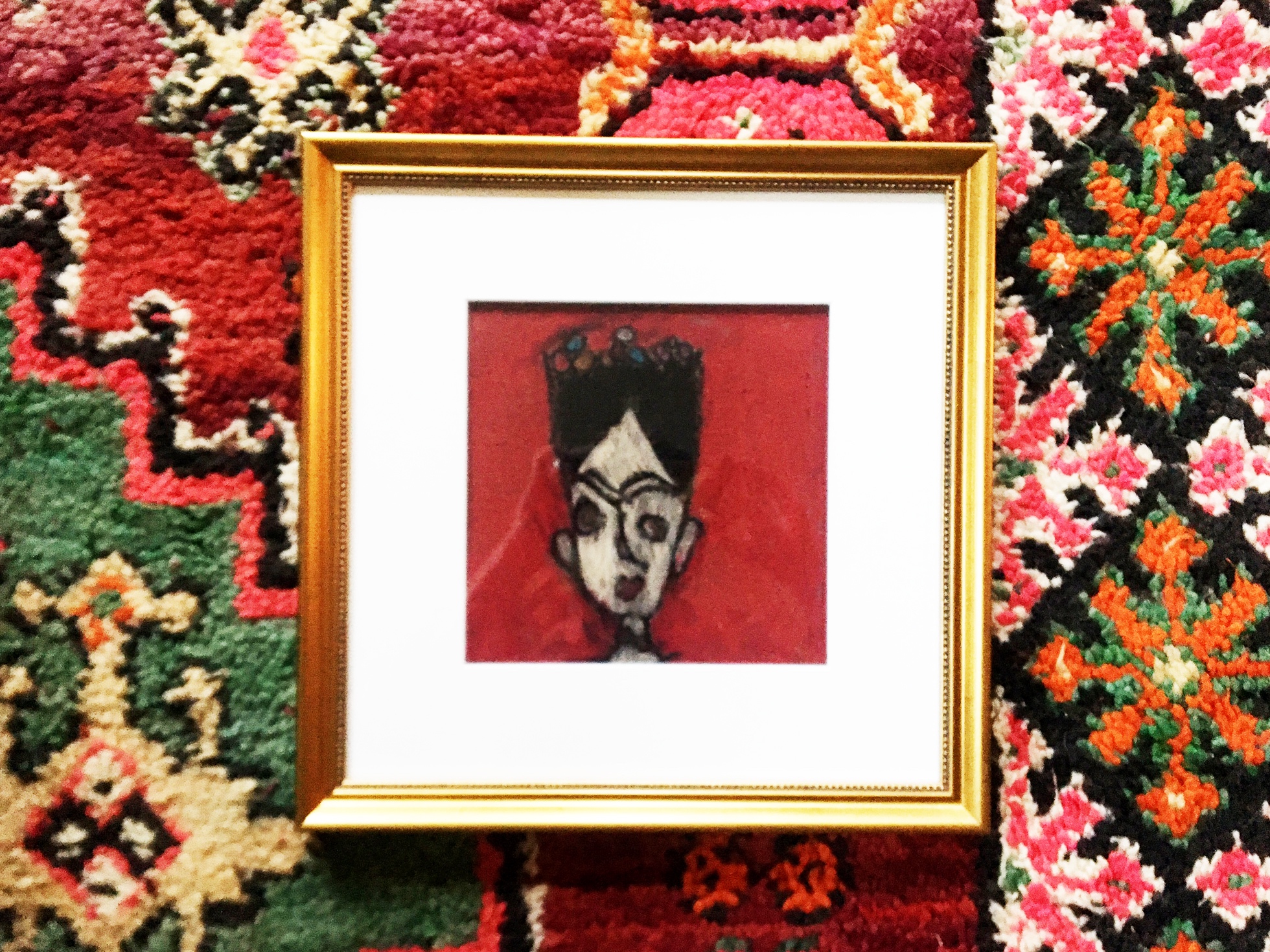 "I am a color fanatic...Frida so vividly captured color in every aspect of her life and continues to be an inspiration. Her unapologetic yet thoughtful approach to life and art is something I absolutely strive for in my own daily life.

"I draw a new lunch note for Felix every day. We started this tradition in Kindergarten and continue to this day in second grade."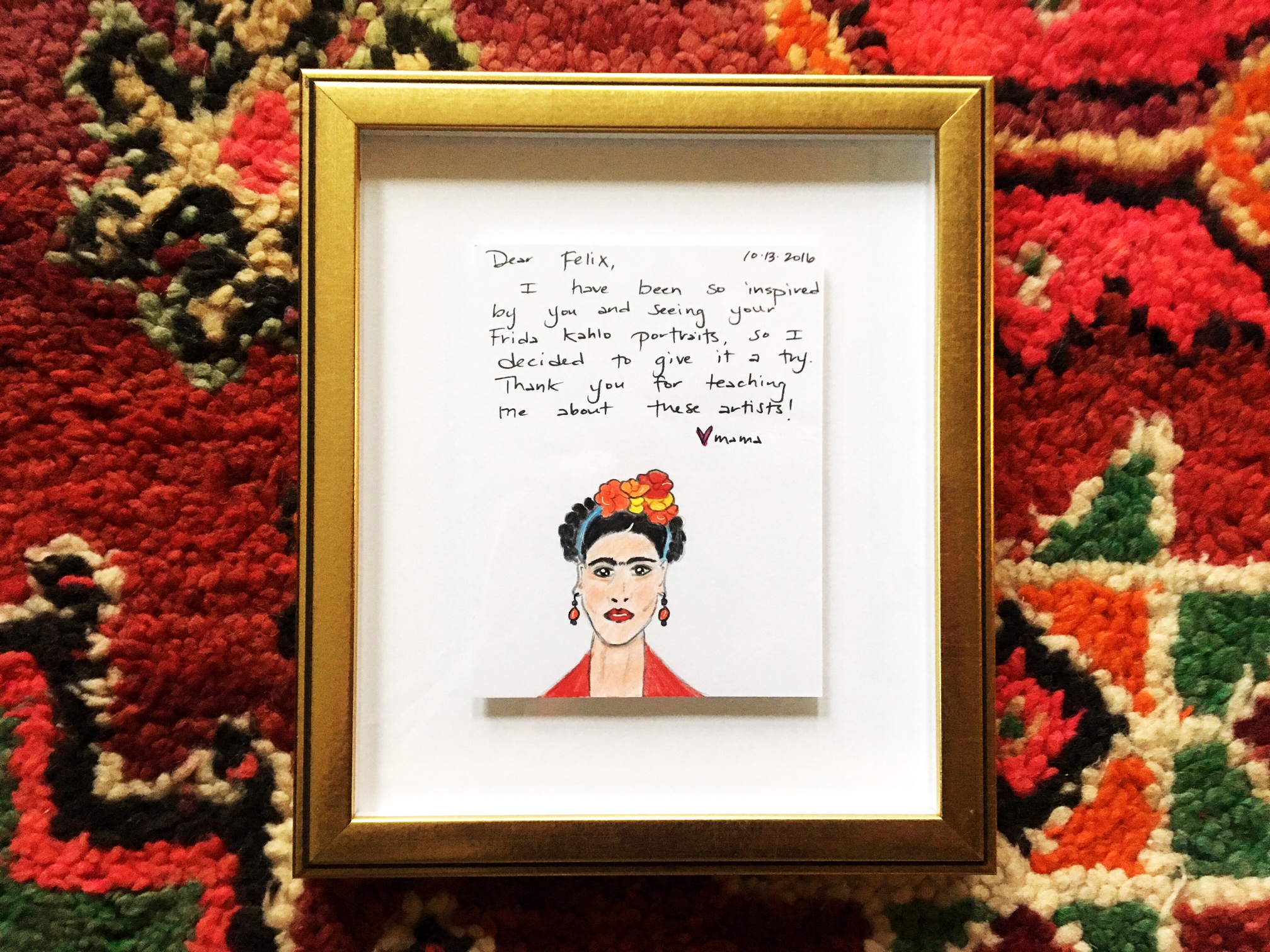 This note says the following:

Dear Felix,

I have been so inspired by you and seeing your Frida Kahlo portraits, so I decided to give it a try. Thank you for teaching me about these artists.

Love, Mama
---
Framebridge: custom framing for color fanatics
---
Shop this Story