Double Word Score: A Scrabble Proposal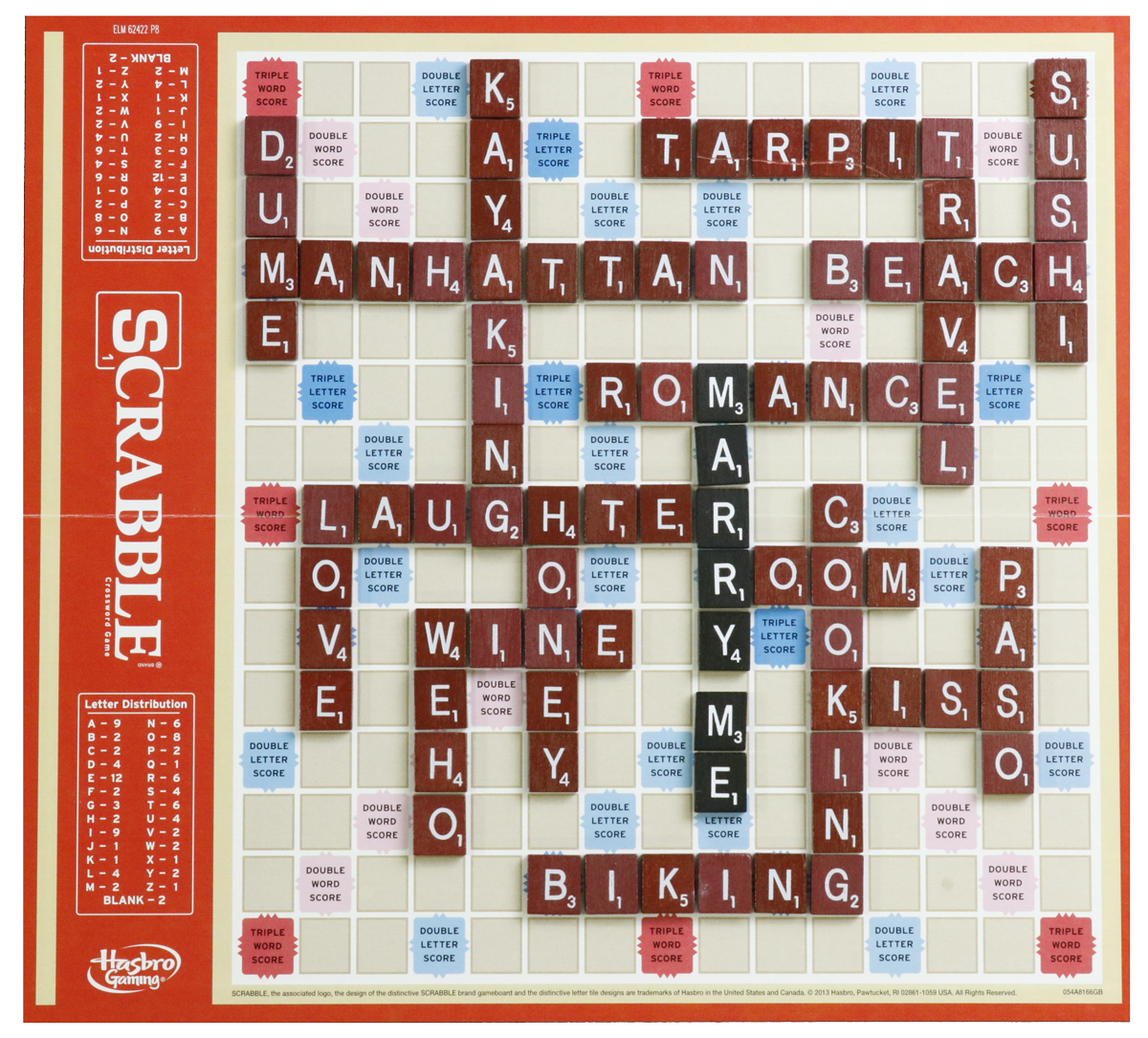 We see hundreds of photos of marriage proposals on mountaintops, on beaches, even in beer halls. But when an actual Scrabble board came through the factory with the words "MARRY ME" played across two double letter scores, it was a first.
Erika Olson started playing Scrabble with her college roommates, passing the time on weekends away. It quickly became a regular activity while dating her husband, Barnaby.
"One of our first game nights we decided to play and then it became very competitive. He was a worthy competitor," she says.
Evenings at home often included continuous games of Scrabble, the championship title being traded back and forth between Erika and Barnaby. So when they broke out the board and wooden tiles one Sunday evening, Erika had no idea that this game was going to be special. Barnaby had concocted a plan to propose during the heated competition.
"I didn't notice any of this at the time, but he said he was a nervous wreck and his hands were shaking. He had a second set of letters to spell out "MARRY ME" hidden in his work bag that was sitting near him," she recounted, "he kept saying he was looking for a piece of dark chocolate."
When she got up to find the requested dessert, he had placed the tiles on the board, building off of an available "M".
"At the time my first thought was 'You can't play two words!'," Erika said. She quickly realized what was happening and happily accepted the proposal, but did not say whether she allowed the two-word play.
Barnaby created another Scrabble board in advance, spelling out experiences and memories like their date at the La Brea tar pits and a hike at Point Dume in Malibu. They framed the board and have it hanging in their home along with wedding pictures as a keepsake—and a reminder that sometimes it's ok to break the rules.
How many points can you score for "I do"?