A Moooooving Away Gift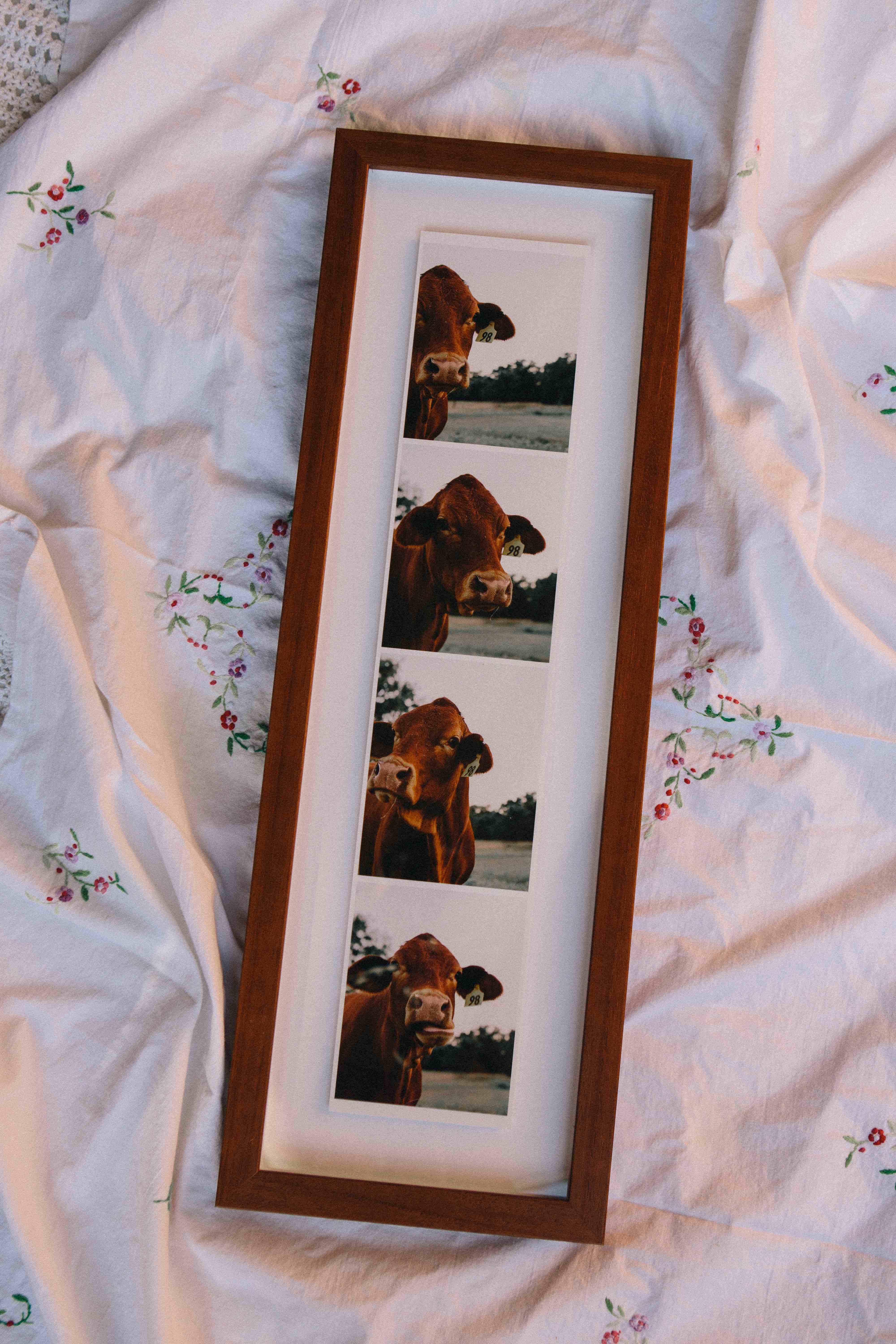 Before moving away from Texas, Grace decided she needed to get her boss a gift. And not just any gift would do.
"For a going away present, I conspired with his wife to sneak onto his property outside Austin where he raises cows and snapped some photographs," Grace said. "This girl was so animated and curious so I thought it would be funny to put them together like a film strip."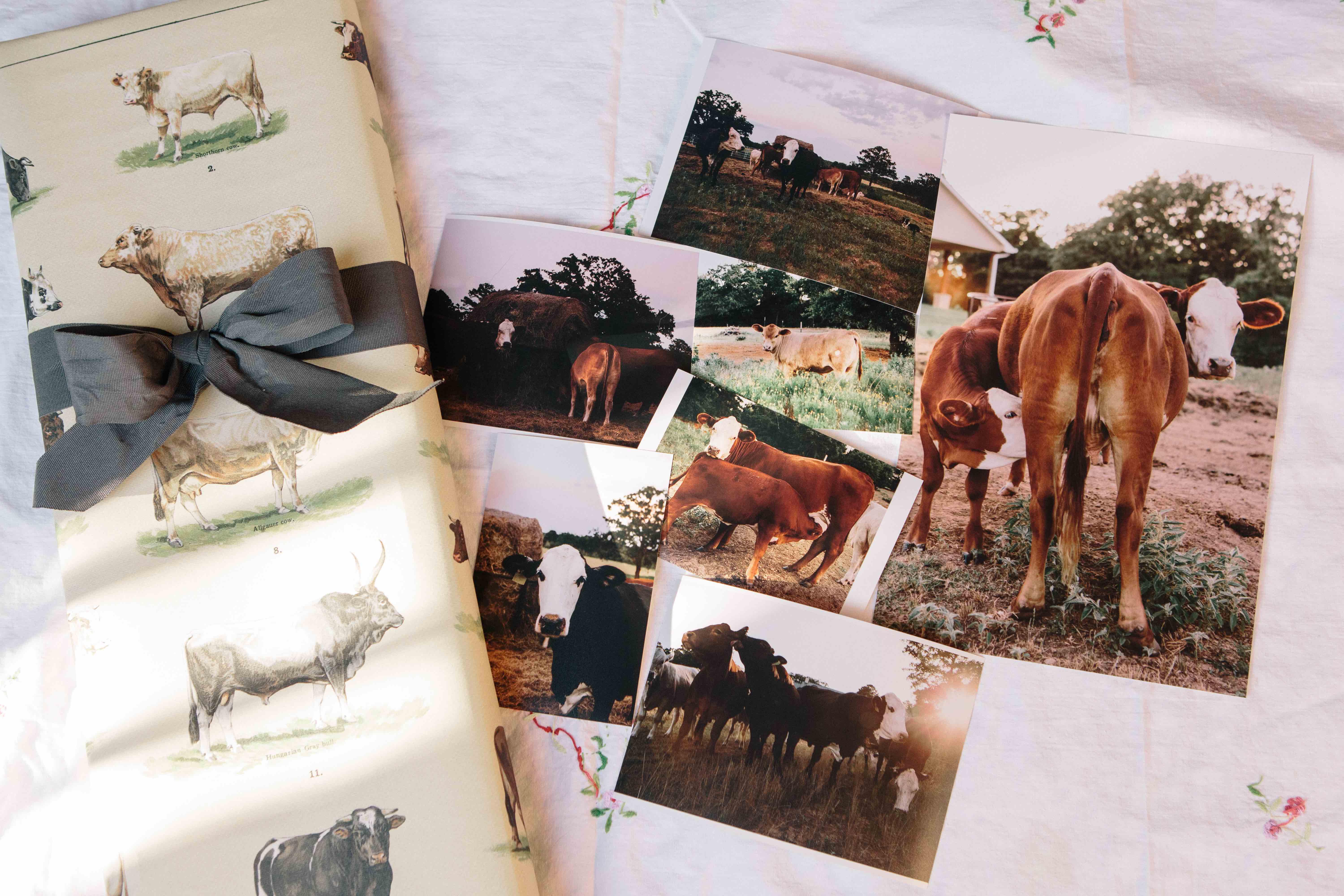 What do you do for work? I'm assuming it's completely unrelated to cows.
"I work at Texas's environmental agency. I have worked for the Chairman of the agency for four years but am leaving next month to move to Utah where my husband is going to graduate school."
Tell me about your boss! Why was he so great to work for?
"I have the greatest boss in the world! He has sincerely been a pleasure to work for. I don't know how I am going to work for anyone else! I have learned so much from him, perhaps most importantly, how to work hard while prioritizing family. In fact, he and his wife were at my wedding in 2015.
"Dr. Shaw is a man that loves his land and the animals that roam it. His family's home is situated on a beautiful piece of the Texas Hill Country outside Austin. I can't count the number of times he has come into the office with a picture on his phone of a baby cow, a new pig, or most recently - a puppy!"
What inspired this gift? Why cow portraits?
"I have been racking my brain for a going away gift for months. After four years of birthdays, Boss's days, and Christmases, all the go-to options have been used! Photography is a hobby of mine, and I love taking photographs with my DSLR. I find that a picture can be so much more meaningful than an object off a shelf."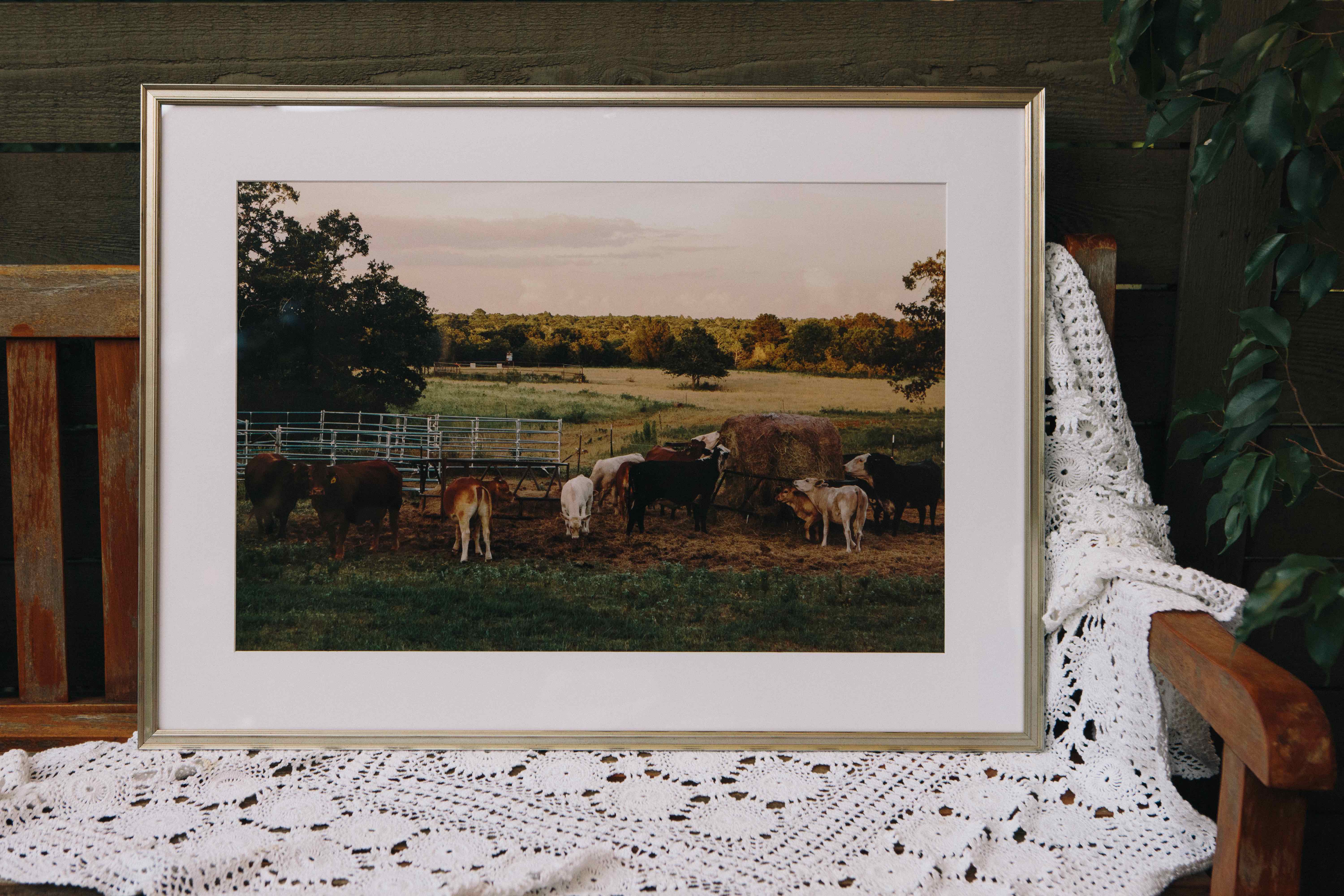 What was it like sneaking into his property to get these photos?
"I conspired with Dr. Shaw's incredible wife, Dana, to take some photos on his property. I asked her what would be meaningful to photograph and she replied, 'He loves his cows!' I wanted the pictures to be a surprise so we waited until he was out of town and I drove out to their place. Dana and I walked around during golden hour and sunset while I snapped away. The cows were such good subjects! They were curious about my camera and a couple of them came right up and stuck their noses towards my lens. These are some of my favorites of the day.
"I was having the hardest time narrowing it down to one photo, so I ultimately chose two. I had a series of photos of this one particularly expressive girl that I arranged into a photo strip. I thought it would be great float framed. It makes me chuckle every time I see it. Then, Dana selected another image that showed all of their cows with more of their land behind them. I can't wait to give him the framed pieces! It only took a week to get them in the mail, and so the hardest part for me is always waiting!"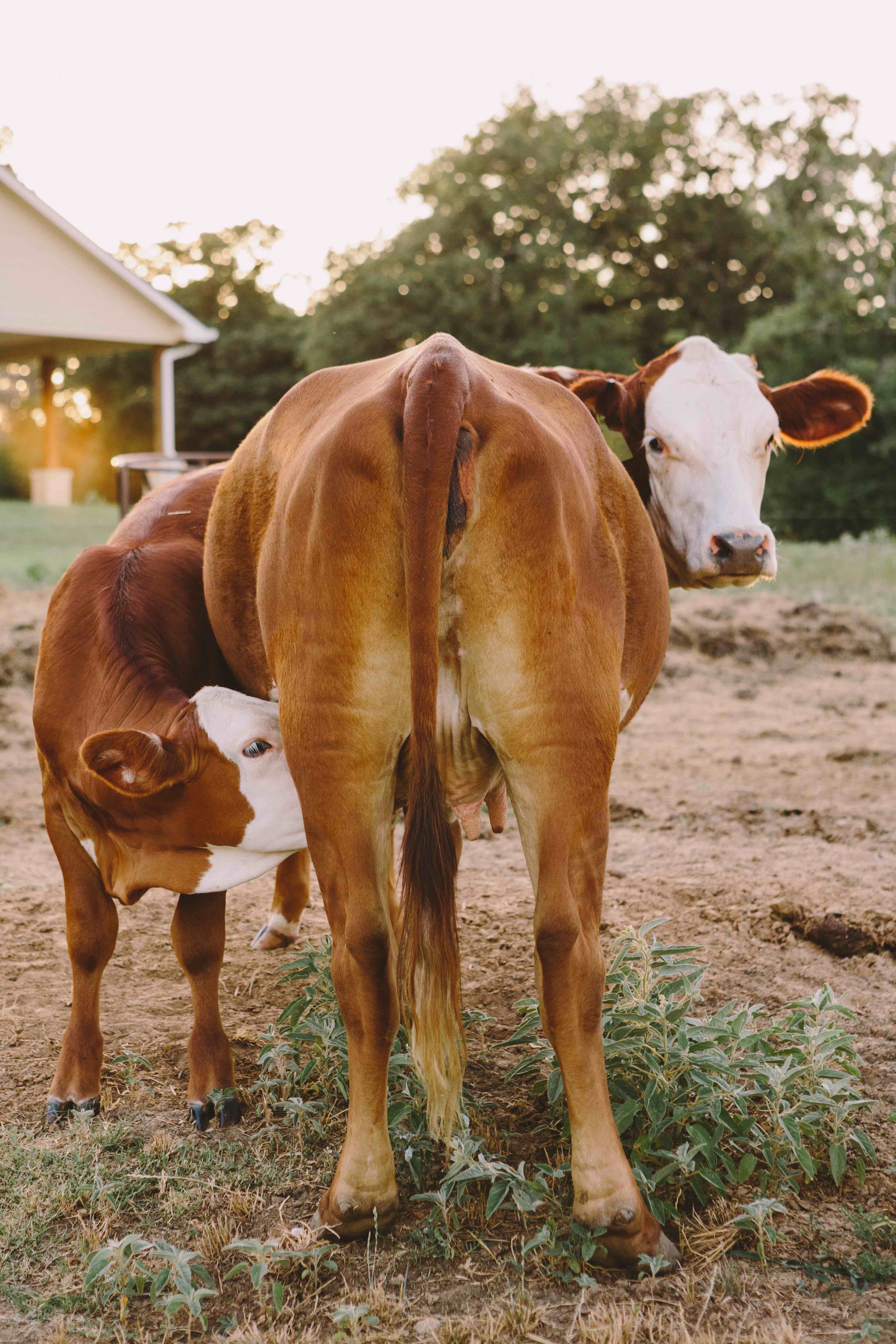 Update: "He loved the gift! It took him a few seconds to figure out how I had gotten the images of his cows in the first place haha. His wife and daughter were there when he opened them and they all really seemed to love the photos. Definitely a win!"
You Might Also Like...