A Little FaceTime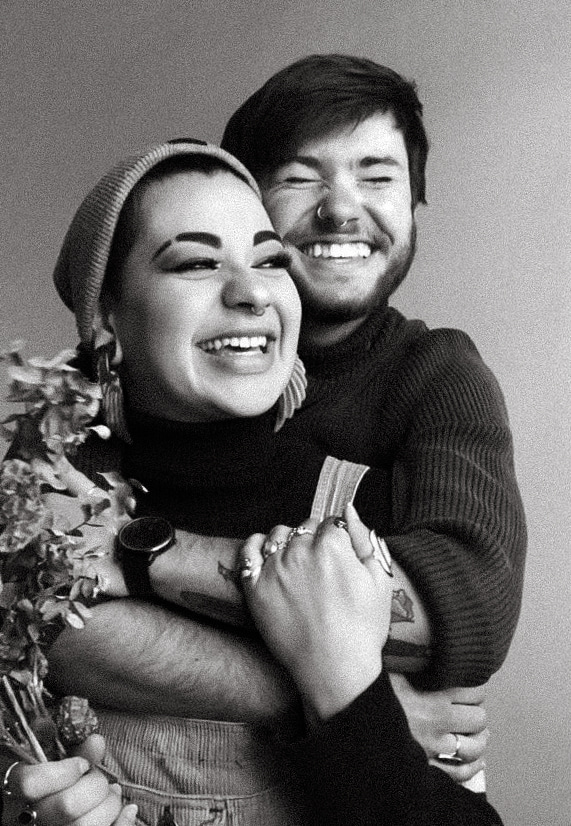 "As artists, we're feeling kind of down," says Richmond, Virginia-based photographer Rebecca Burt, "a lot of our job is being around other people and telling stories. It's hard when we can't do that."
But artists are also inherently creative. That's what makes them artists. After seeing a few photographer friends conduct portrait sessions over FaceTime, Rebecca decided to experiment. "I'm used to photographing with a high quality camera and the whole iPhone thing kind of threw me off. I decided to give it a try and have no expectations other than photographing two people in love."
She reached out to her sibling, Casey, and their partner, Jack (who had traveled back east to be with them while quarantined), for a FaceTime portrait session. Casey and Jack took direction from her, angling the phone up or down, finding the good light from a window in their home. Rebecca took screenshots of them as they found different positions and interactions then edited the photos on her computer.
"It felt a little silly at first," she says, "but it did initiate a lot of laughing, a lot of emotion, a lot of hugging. I love the vibe—it reminded me of a nostalgic 35mm film look. It felt like very candid shots and you forget that it was taken on an iPhone."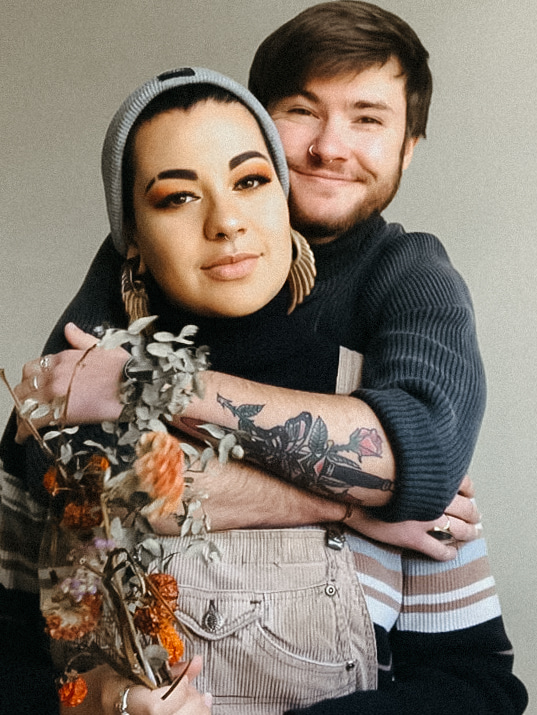 The feeling was mutual. In fact, the couple reflected on the experience and sent this to Rebecca:
"With all of the uncertainty in the world and having to be quarantined it has caused a rollercoaster of emotions! Some days are better than others but overall being stuck inside with your partner makes it all so much easier. Having this session gave us a little slice of our future together. Seeing our love captured so beautifully helped us to process some of the pain we've experienced in these unsettling times and shift them into something worth holding onto—a time filled with many laughs and so much love. This time has brought us closer and allowed us to get to know each other on a deeper, more intimate level. While stress levels have been high our love has been higher!"
In her own reflection, Rebecca realized that the portrait session was about the people and the joy it brought everyone, not the setup or hi-tech equipment. "It ended up being something we all needed, but didn't know we needed it."