25-Day Drawing Challenge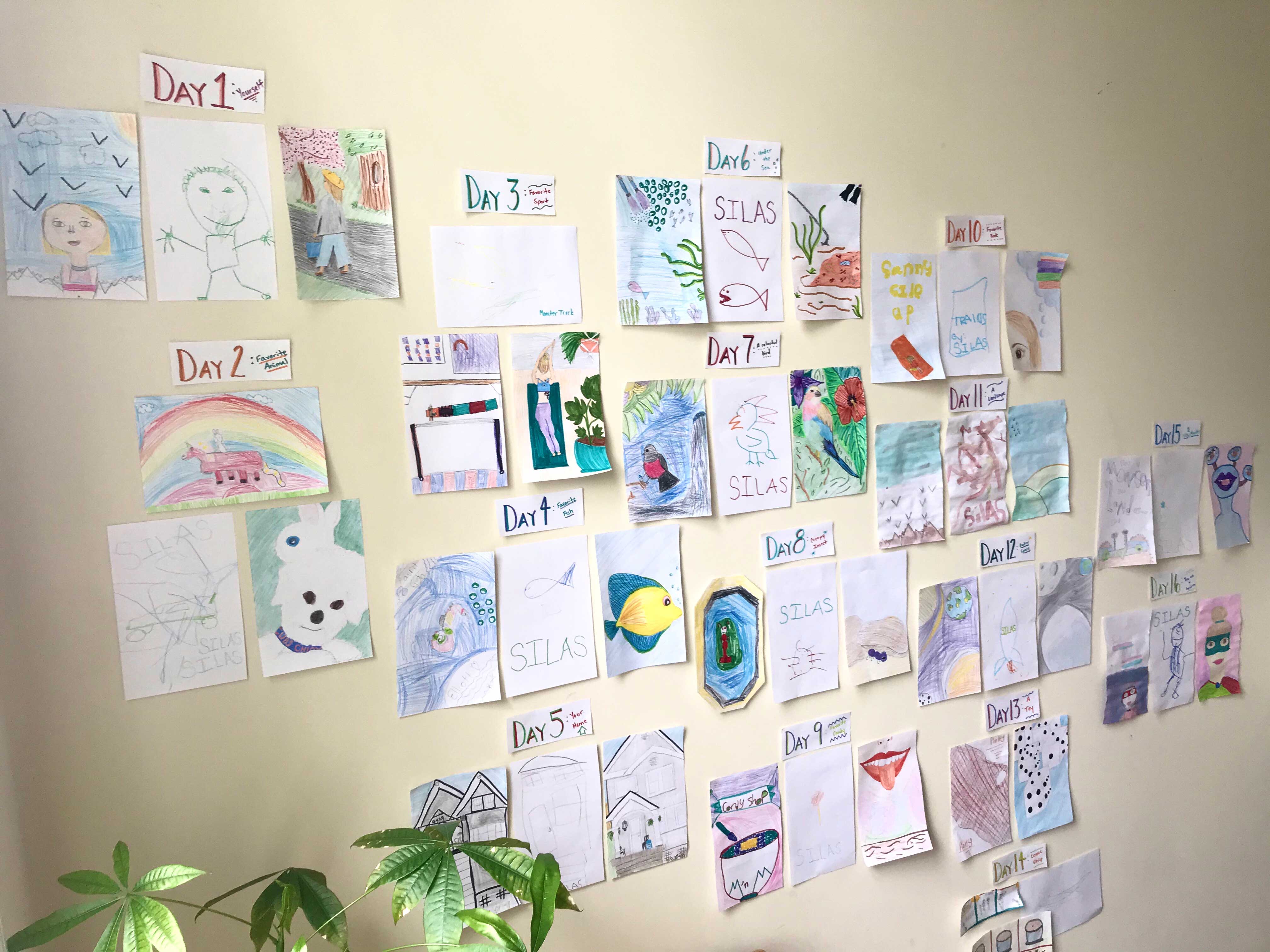 As routines get upended and everyone is seeking some kind of normalcy, new habits emerge. For Sandra and her kids, Elliott (8) and Silas (4), that has become a daily drawing challenge, each of them depicting a particular subject for the day. It could be a self-portrait, favorite sport, or a landscape. The beauty lies in the individual interpretations and—most important—the ritual.
"During this time of self quarantine, each morning I sit down with a big cup of coffee and Elliott and Silas to start our day with drawing. It helps set us up to think more creatively about our days and other ways to have fun together," Sandra says.
"My favorite part of the drawing challenge is that I'm improving my drawing skills every day," Elliott adds, "my landscape and seahorse are my favorites because I tried something new."