How to Make Copies of Old Photos

Have you ever cracked open a yellowing album of old family photos?
Peering down at your great grandparents' young, smiling faces you feel transported. You notice a series of repeats - a cleft chin, dark curls, deep-set eyes - popping up through the generations, at graduations, weddings, beach trips, and Thanksgiving gatherings. It's a magical feeling.

It was while flipping through a box of old analog photos that Rachel LaCour Niesen was inspired to found Save Family Photos, an online community where people can share their old family photos and the stories behind them. "When we showcase our family photos, we also preserve our stories, our history," Rachel said. "A collection of family photos is like a patchwork quilt—an heirloom, worn with age, that can be passed on."

On the site, Rachel provides a slew of guides for digitizing old photos. We turned to her for help. There are two easy ways to create digital copies of family photos. You can take a photo of the original, or you can scan the photo at a high resolution. Both methods yield high quality images that can be blown up and framed. Framing old family photos also makes for unexpected, deeply touching gifts for relatives young and old. Here's how to save your family photos.




Taking a Photo of a Photo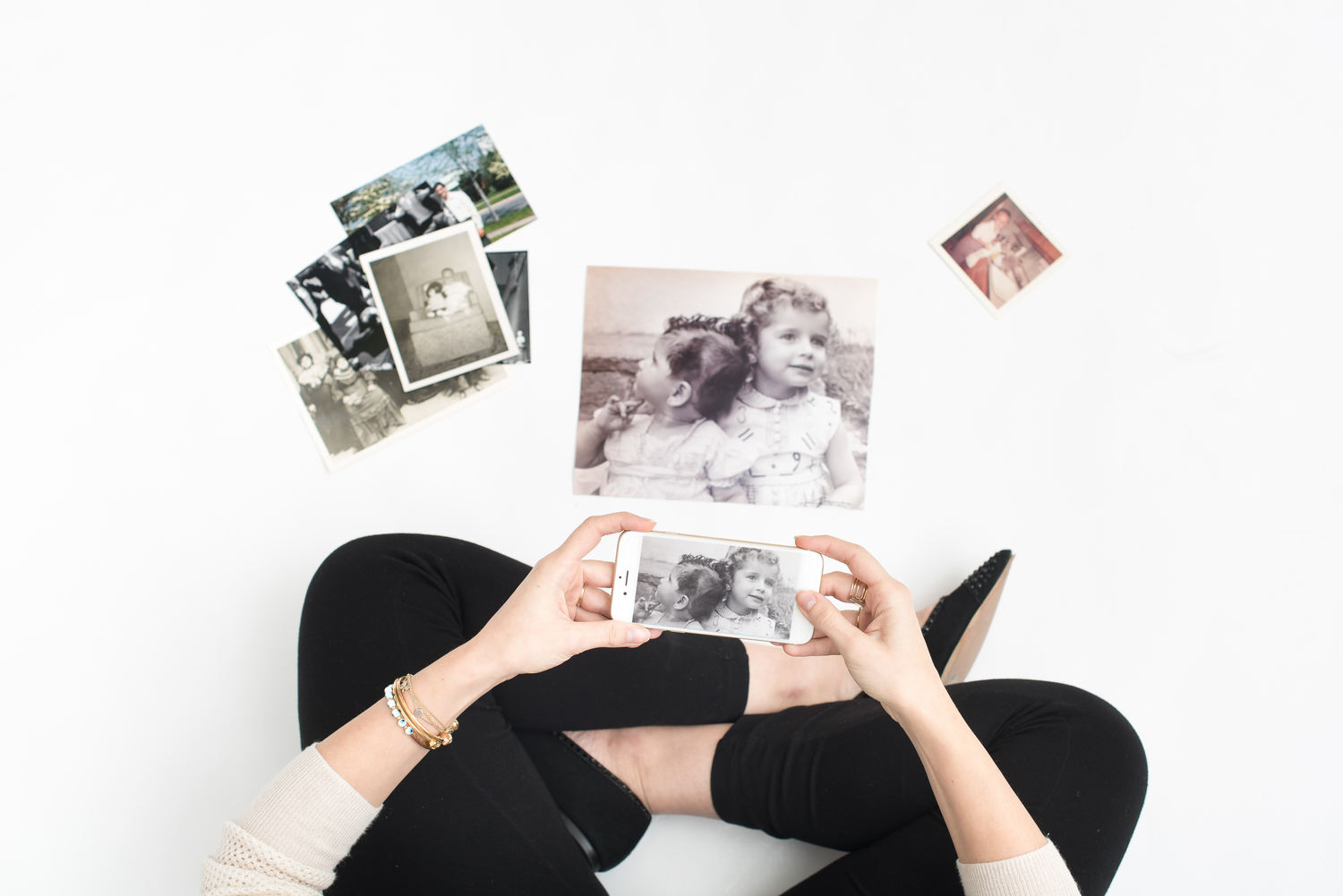 1. Lay the photo on a flat surface. Kitchen table, the floor, you get the idea.

2. Take a picture of the analog image, keeping your phone parallel to the image. Use indirect natural light to reduce glare and keep the colors consistent with the original. Stand near a window on a cloudy day or filter the light through sheer curtains.

3. Upload the image to Framebridge. You can crop the edges if you prefer a clean look, or you can keep them in for added character. Also consider framing without a mat if your vintage photo has a white border.

4. Choose your frame style. We love old photos in Newport, a champagne silver frame. Clean gallery frames also make for a compelling contrast. Try Mercer Slim or Irvine Slim.
Create as many copies as you want! Duplicate photos make for thoughtful, easy gifts for siblings, aunts, uncles, and grandparents.
Scanning a Photo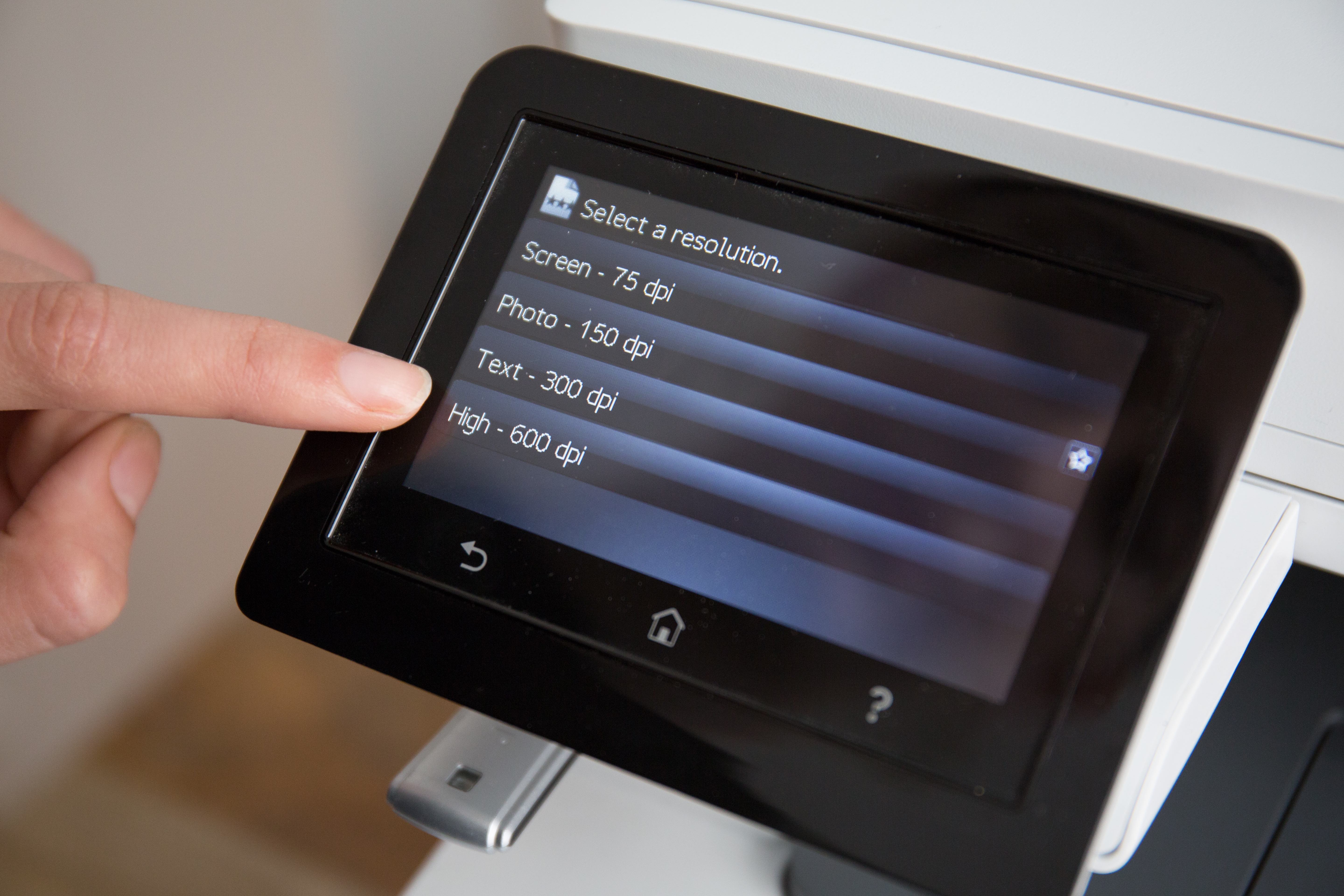 1. Make sure your scanner is properly adjusted. Navigate to your scanner's histogram and select the highest resolution you can. The higher the DPI (dots per inch) the clearer your scans will be. You can learn more about DPI here.

2. Scan the photo as you would normally scan. Usually face down with the photo in the corner of the scanner.

3. Upload the scan to Framebridge. Now you can crop the photo as desired.
4. Choose your frame style. If you want an edgier look, try our riveted steel-finished Bolton frame. For a more rustic look, we love Sonoma, a natural medium wood. Create as many copies as you need.
Frame the Original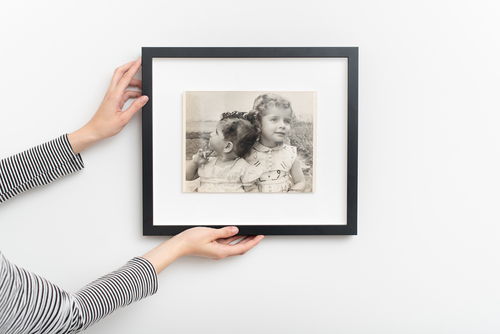 Now that you've scanned the original photo and created digital copies for your records, why not frame the analog? Vintage photos look fantastic when float mounted to show off those characteristic edges (because stains, tears, and watermarks are all part of the story).

To frame the analog photo, go through our framing flow and select Photograph (Mail In). We'll send you a secure, pre-paid mailer for you to ship us your photo. (Shipping is always free.) Then we'll frame it to your specifications, and send you back the framed for a one-of-a-kind piece of family history, ready to hang! (Or ready to hide under the tree, as the case may be.)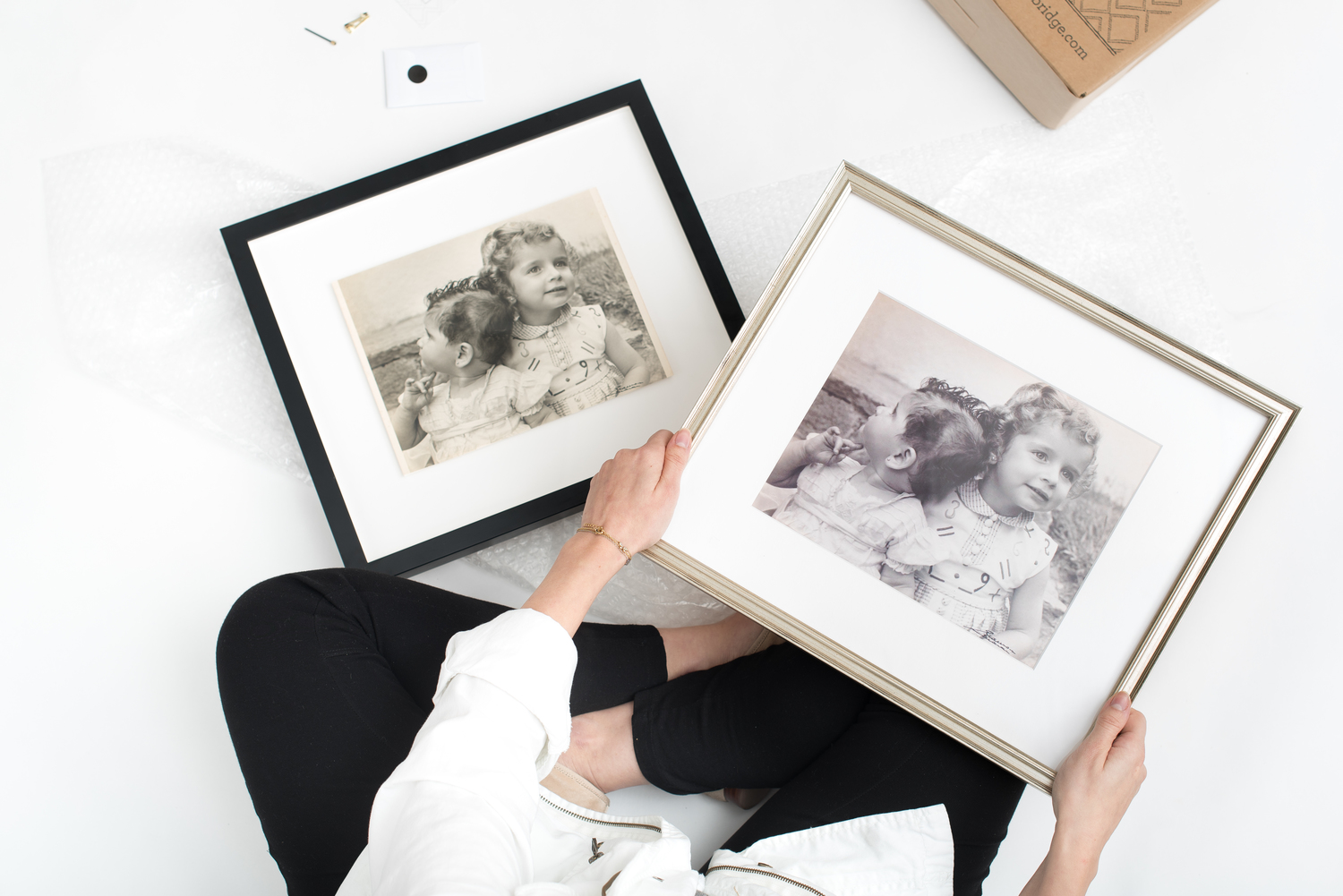 Our Favorite Frames for Vintage Photos
---
Framebridge: one-of-a-kind gifts for your crazy, one-of-a-kind family
You Might Also Like...