The History Behind Your Favorite Gallery Walls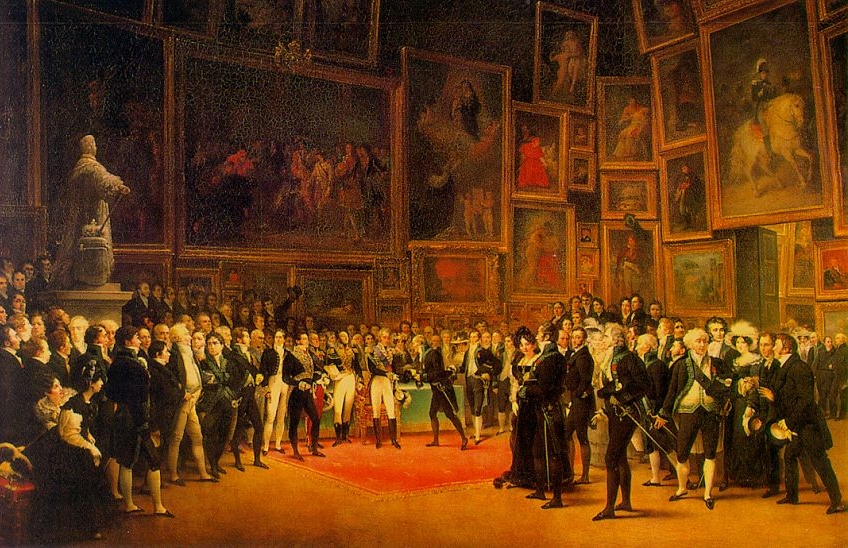 Where did our obsession with gallery walls begin?
The short answer is 17th century France. The long answer is rooted in artistic, political, and cultural history which we now impart to you. Here follows a brief history of the gallery wall.
Gallery walls are also commonly called salon walls, after the French salons that first displayed walls filled floor to ceiling with art. In 1670, the first salon was held at Palace of the Louvre (thanks to being royally sanctioned), launching the Louvre's international reputation in the art world.
These first exhibitions featured works from graduates of the Académie Royale de Peinture et de Sculpture in Paris. Because space was limited, artworks filled each wall from floor to ceiling in an amalgamation of styles and subject matter. This layout is the basis for the modern gallery wall.
In the original salons, there was fierce competition for prime spots on the wall. The most coveted spot? In the main room, art hung centrally on the wall and "on the line," meaning at eye level for optimal viewing. Only very successful and celebrated pieces received such placement. Works deemed less important were hung toward the very top and bottom of the walls.
Remember, these salons were popular long before Netflix or your local library -- this is a time when painting and art were a massive cultural touchstone and source of entertainment. When salons were opened to the public in 1737, people flocked to the exhibitions to witness the height of artistic achievement. As salon style exhibits spread throughout Europe, the full-wall arrangement gained popularity. Those with immense means mimicked the style in private homes, a precursor to the styles we use in our homes today.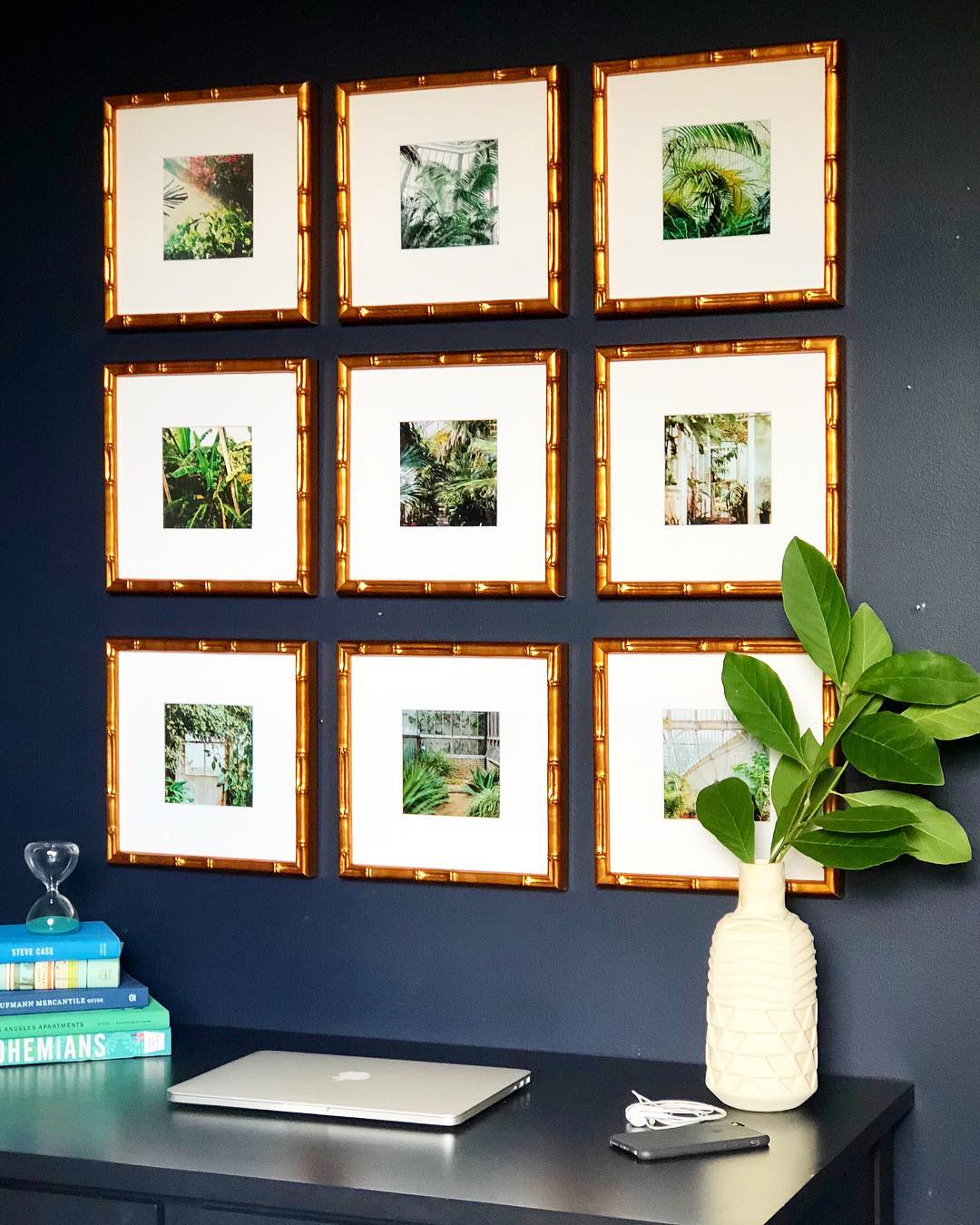 These days, gallery walls are less politically charged, but they still offer an opportunity to show off a unique collection of art and photos. When presented together, these pieces strengthen one another, telling a narrative about the curator. It's easier than ever to create a gallery wall you love. Use our design tool to pick your arrangement, choose your color, and drag and drop your photos into place. We'll custom build each frame in our Kentucky factory and send the whole wall to you ready to hang.
Looking to channel the classic salon style? Opt for a dramatic look with our aptly named Floor to Ceiling Gallery Wall. For smaller spaces, The Stack is perfect for narrow nooks and corners. The Mini Tall is specially designed to hang at the end of a hallway or on a thin vertical strip of wall. For a less structured look, we recommend stacking The Organic horizontally or vertically. (It looks amazing going up a staircase.) All you have to do is pick your photos, and we can help you there too.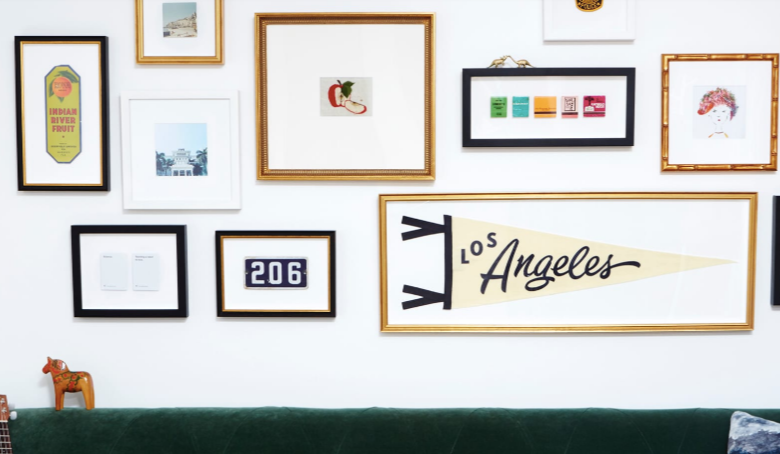 We also offer gallery wall consultation service. We'll work with you to design a gallery wall specifically for your space. This is a great option if you want a gallery wall featuring original art and objects.
We've got lots more gallery wall inspiration on our blog and on our Instagram. Check out some of our favorite gallery walls in our customer's homes below.
| | |
| --- | --- |
| @nothingdownaboutit | @amandapahls |
| @mindfullygray | @tradergal1 |
| @melissalenoxde | @tracytractractrac |
| @kimscodrointeriors | @sunnycirclestudio |
Have an incredible photo you want to share with us? Tag us @framebridge.


You Might Also Like...