How To Frame a Wedding Invitation
Gone are the days where weddings are just a small ceremony
followed by light hors d'oeuvres and champagne in a church basement.
Today, each detail is carefully planned, pinned, and Instagrammed - and the invitations are no exception. They're often small works of art themselves. So whether you're framing it for yourself or a newlywed friend, a framed wedding invitation is a simple and beautiful way to capture a really special moment. Here's how to do it.
Depending on the type of invitation there are lots of different ways you can design the arrangement. It can be as simple as the invitation mounted with a white mat, to a more elaborate arrangement that includes all components of the stationery suite (invitation, envelope, reception cards, etc).
The key to perfectly framed wedding invitation is float mounting - that means securing the invitation to a piece of foam core that lifts in slightly above the mat, displaying all those lovely edges and creating dynamic shadows. Beyond float mounting, the frame design should take its cues from the invitation itself.
Here's four ways to frame a wedding invitation.
1. The Classic Invitation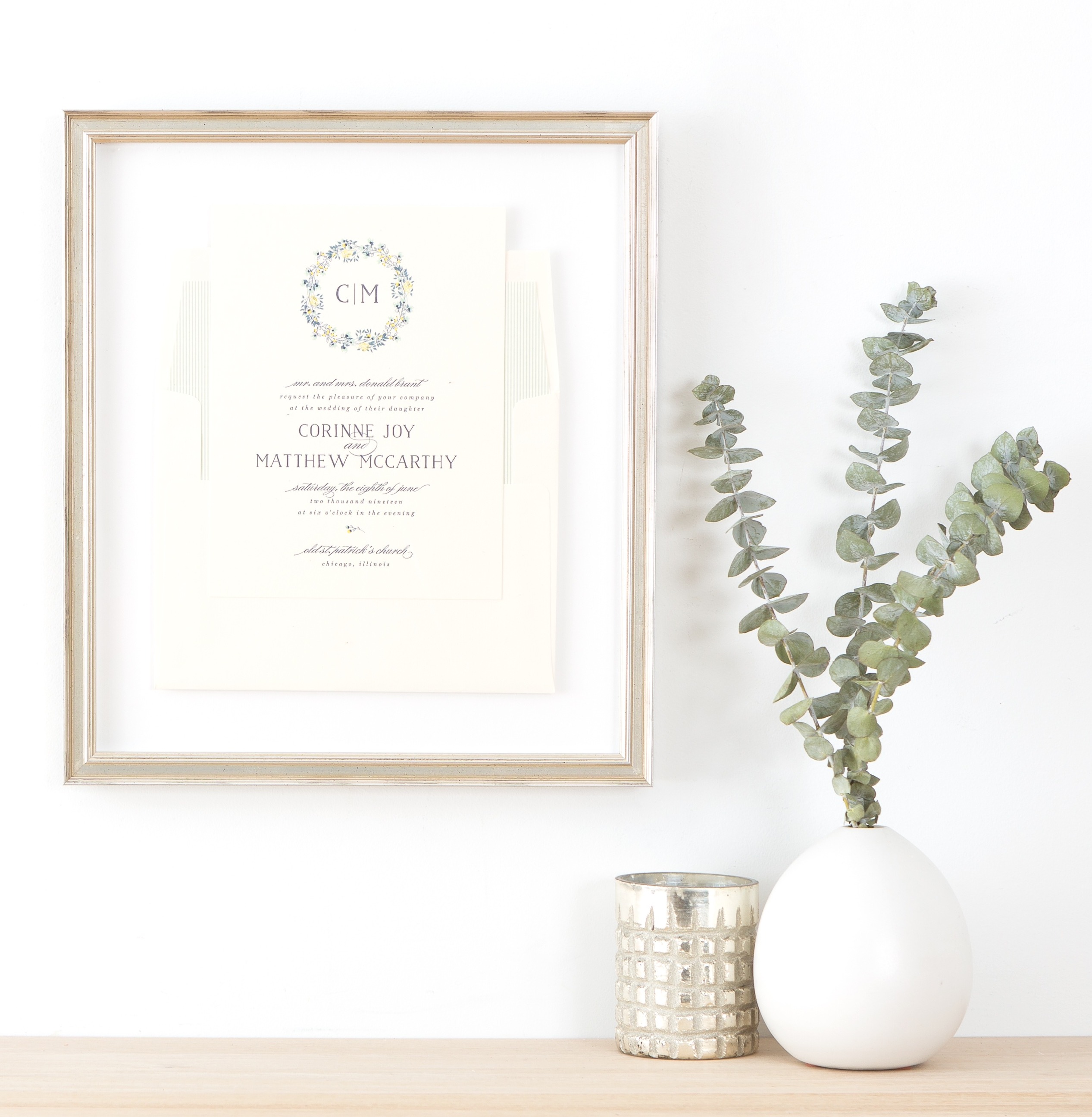 For a classic wedding invitation - think delicate script, creamy paper, and a light color palette - we recommend a traditional frame that's deep enough to allow for float mounting. Our Newport frame (shown above) is a warm, antiqued champagne silver tone in a truly timeless profile. If your wedding invitation has cool tones and intricate features, Newport will perfectly complement it without overwhelming the elegant design.
Have a warm toned invitation? Newport's sister frame is our antique gold Richmond frame.
2. The Modern Invitation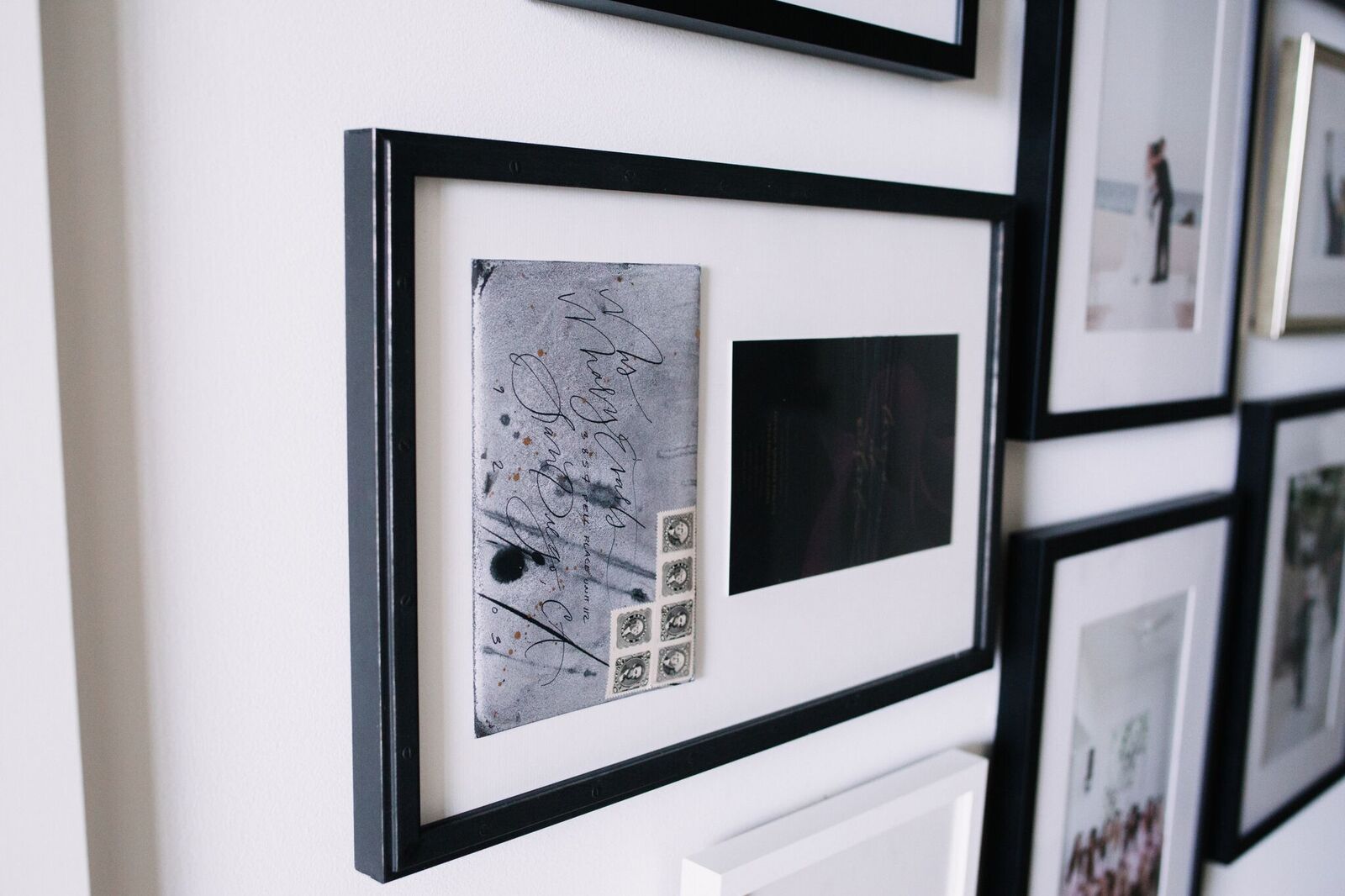 Modern wedding invitations present an opportunity to get creative with your framing options. Because the whole piece is a little louder, you can opt for stronger frame options like this black oiled-steel frame featuring small rivets along the front. The overall effect is a little industrial, a little distressed, and very chic. Simpler options include our sleek black frame Mercer Slim or it's white sister frame Irvine Slim.

3. The Colorful Invitation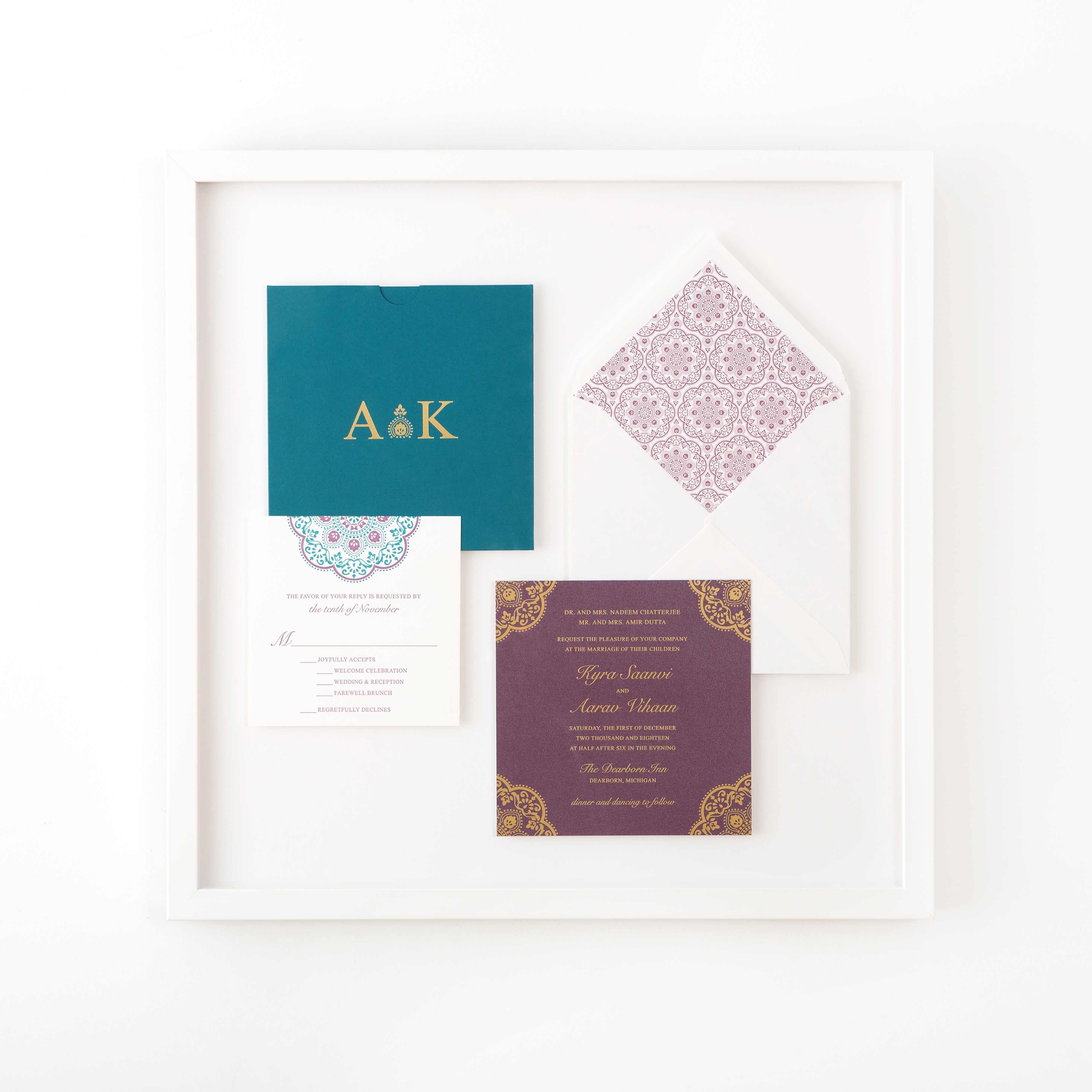 For colorful, complex invitations like this one, we suggest keeping the frame simple to let the invite really shine. Clean-cut poster frames in black or white (check out our black Mercer Slim or white Irvine Slim frames) make balance the invite and the frame for a polished final piece that you can style like art in your home.
4. The Elegant Invitation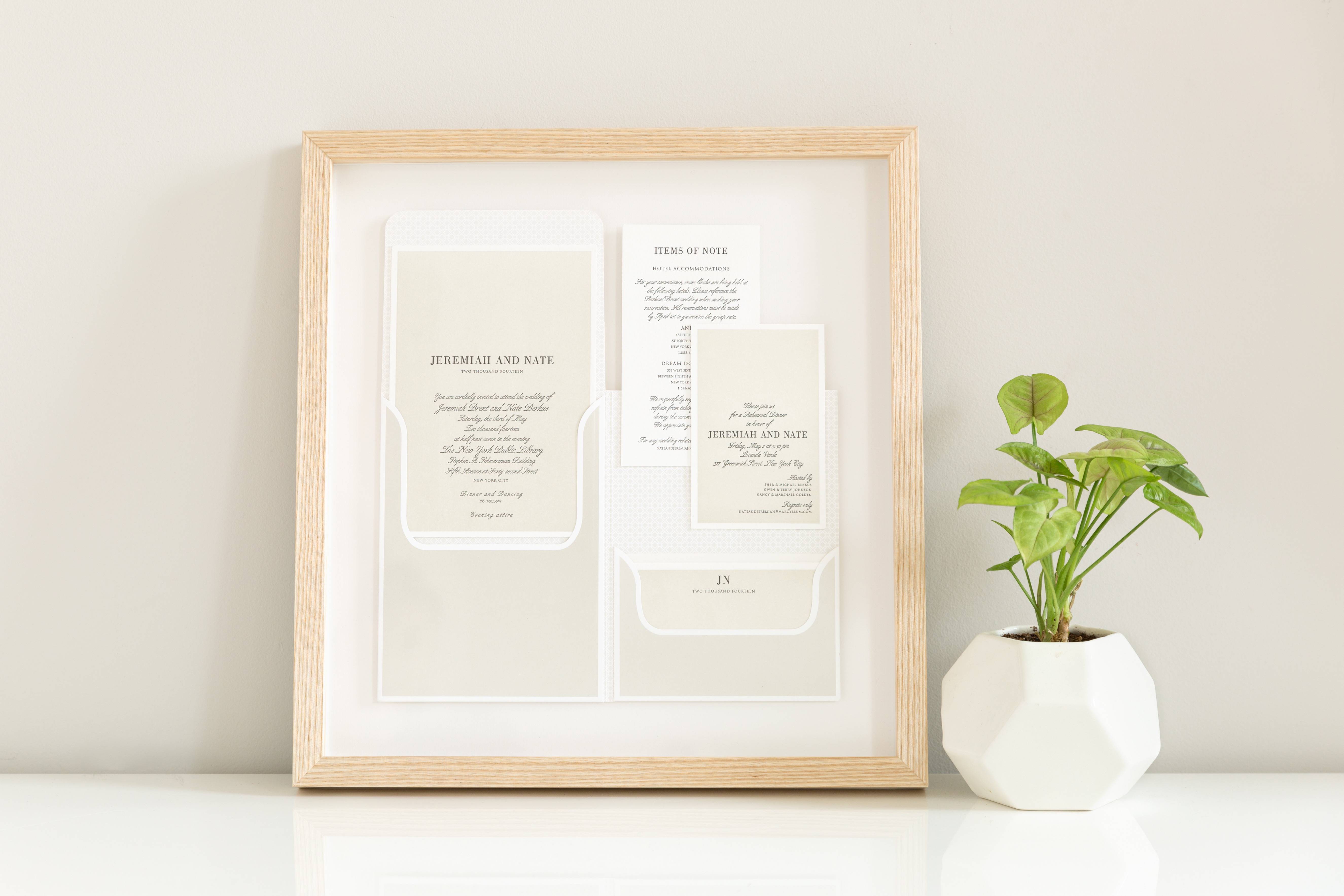 From the chicest of chic interior designers, this invitation has Nate Berkus's signature style all over it. The clean colors, traditional script, and playfully unexpected cut come together to create an especially elegant invitation. To really highlight the beautiful details, this invitation needed a frame equally understated yet handsome. An light, unfinished ash frame in a slim profile is the perfect solution. This Ash Gallery frame is from our American Hardwoods Collection. Depending on the colors in your invitations, a walnut or cherry hardwood frame are also great options.
_________________________



Feeling inspired but still a little overwhelmed? Our expert designers will help you create an arrangement you'll admire for years to come.
You Might Also Like...