How To Frame a Ticket
Everything is going digital, and we're mostly okay with that. Except when it comes to all those wonderfully nostalgic paper tokens – like movie and concert tickets – that are slowly becoming obsolete.
Of course, photos are a great way to remember good times, but there's something really cool about having a physical ticket to tie your favorite memories to. (And you know we're advocates of displaying your favorite memories.) Here are a few tips for how to give your favorite experiences the royal treatment.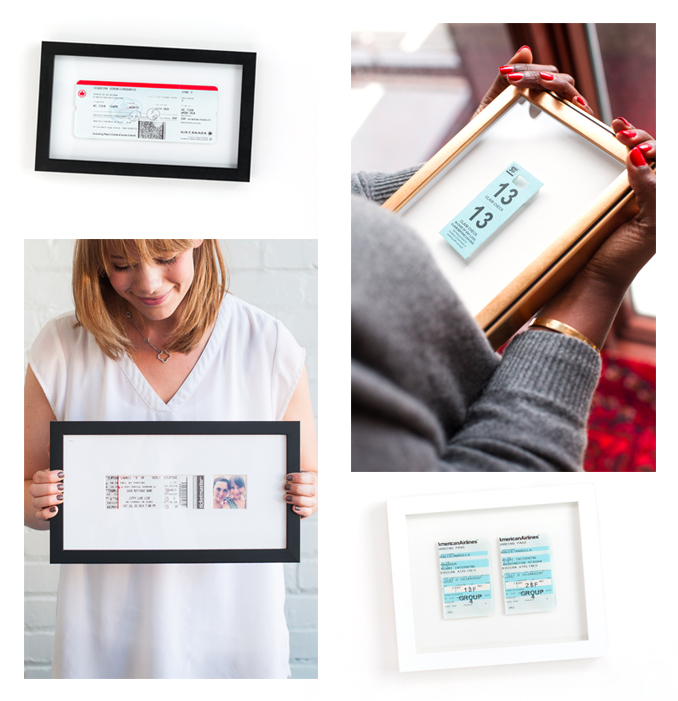 Our favorite way to display tickets is with float mounting. With this special mounting process your piece is suspended off the mat board so it appears as if it is, well, floating. We love this treatment because it adds a sense of drama to the display. Float mounting is $25 extra, but the drama is worth every dollar.
Keep in mind this special treatment requires that the frame style have a deeper profile to account for the extra height added by the float mounting technique. This is why you will see it's not available for all of our frame styles.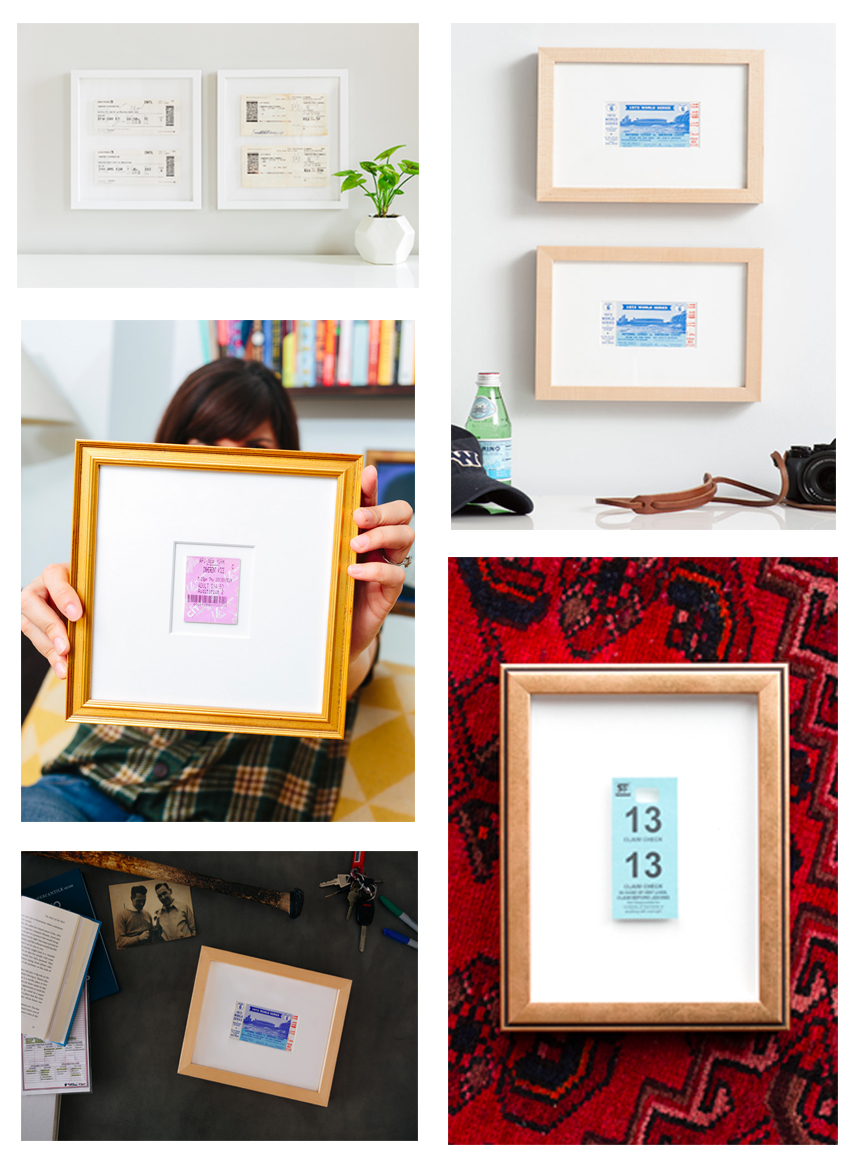 Here's how to frame a ticket on our website:
Go here and choose "Document." Upload a picture of your piece, and enter the size dimensions. We'll send you prepaid packaging for you to send us your ticket.

Now choose "Float Mounting" from the Mat/Mount section. Our website will auto-populate with all the frames that are deep enough to support this mount treatment.

Finally, choose your favorite frame style.

Don't worry if can't decide which style you like best, our design team is here to help! Simply select, "Designer's Choice" and we'll send over our four favorite options.