How to Frame a Puzzle
We love framing accomplishments and puzzles are no small feat. Maybe it's the 1,000 piece mammoth-of-a-jigsaw you and your siblings would do every summer when it rained on vacation. Or it's a simpler set that was your daughter's favorite when she was a toddler. Whatever the puzzle, there should be nothing puzzling about framing them.
Framebridge makes framing puzzles easy and affordable. And we don't just frame them, we do it with the same care and pride that it took you to assemble your favorite puzzles.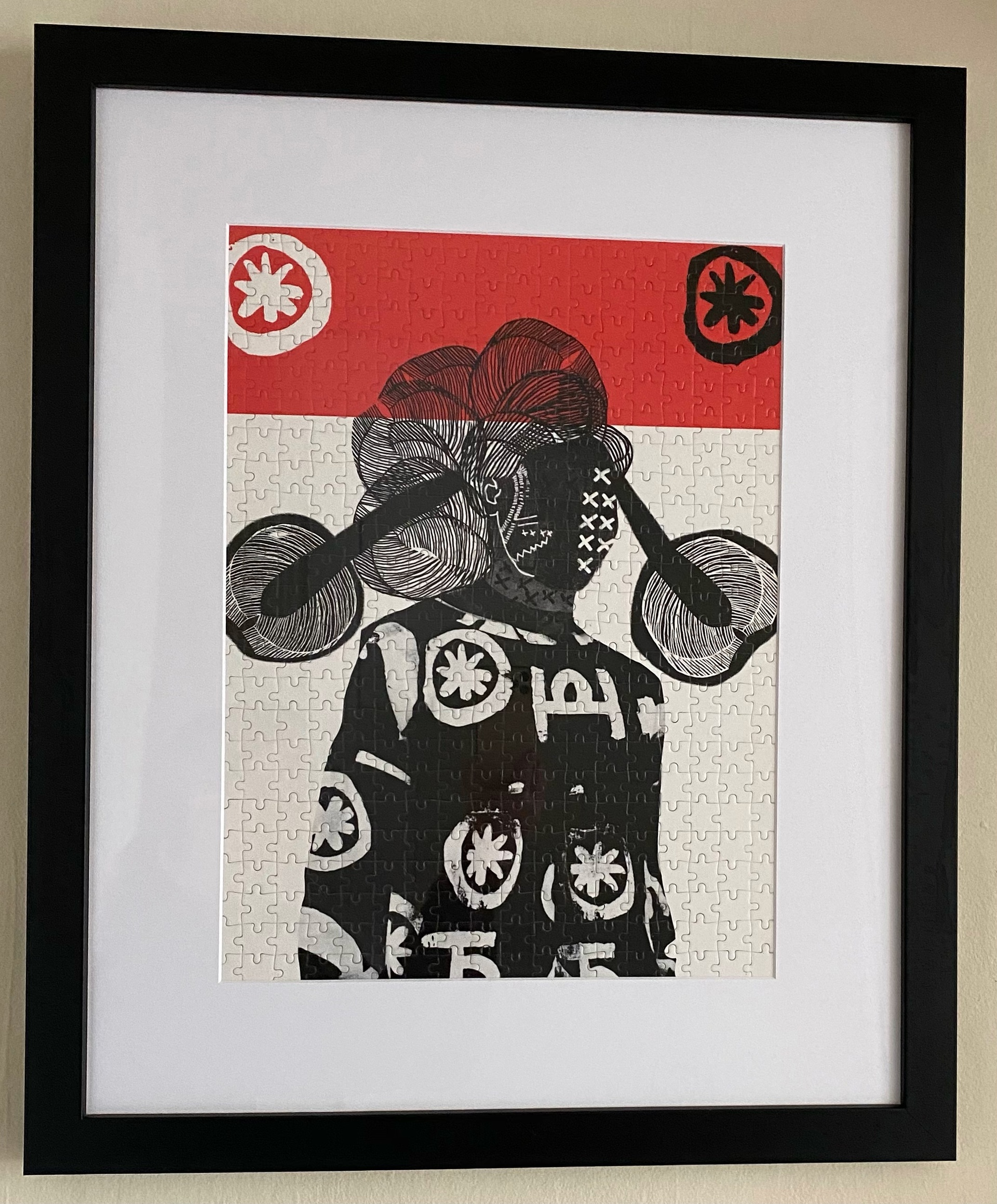 From Sarah N. in Mercer, black frame.
How to Frame a Puzzle
Framing puzzles is a growing trend. Assemble the puzzle and ensure it stays together with an adhesive like glue, a "puzzle saver" sheet or even tape. Measure your puzzle to ensure its dimensions as a finished product. Choose a frame that can support float mounting (it has to be under ½" thick for the puzzle to fit).
We'll take care of the rest!

How to Send in a Puzzle
Follow these easy steps, and before you know it, we'll deliver your puzzle right to your door—framed and ready to hang.

1. Assemble your puzzle (we'd never rob you of this joy!).
2. Make sure the puzzle stays together using adhesive. Glue works best, but there are other techniques like sticky "Puzzle Saver" paper, or in some cases, even tape (though we recommend glue).
3. Choose your frame from a variety of styles that support float mounting.
4. We'll send you a prepaid flat mailer—send your puzzle back to us in that packaging!
5. We send you the framed puzzle, ready to hang on your wall.
What are the best puzzle frames?
It is possible to frame a puzzle in any frame that supports float mounting. Some of our favorite puzzle frames include the Irvine Slim white frame, Mercer Slim black frame, Sonoma wood frame, or Providence, black and gold frame.

See a full list here.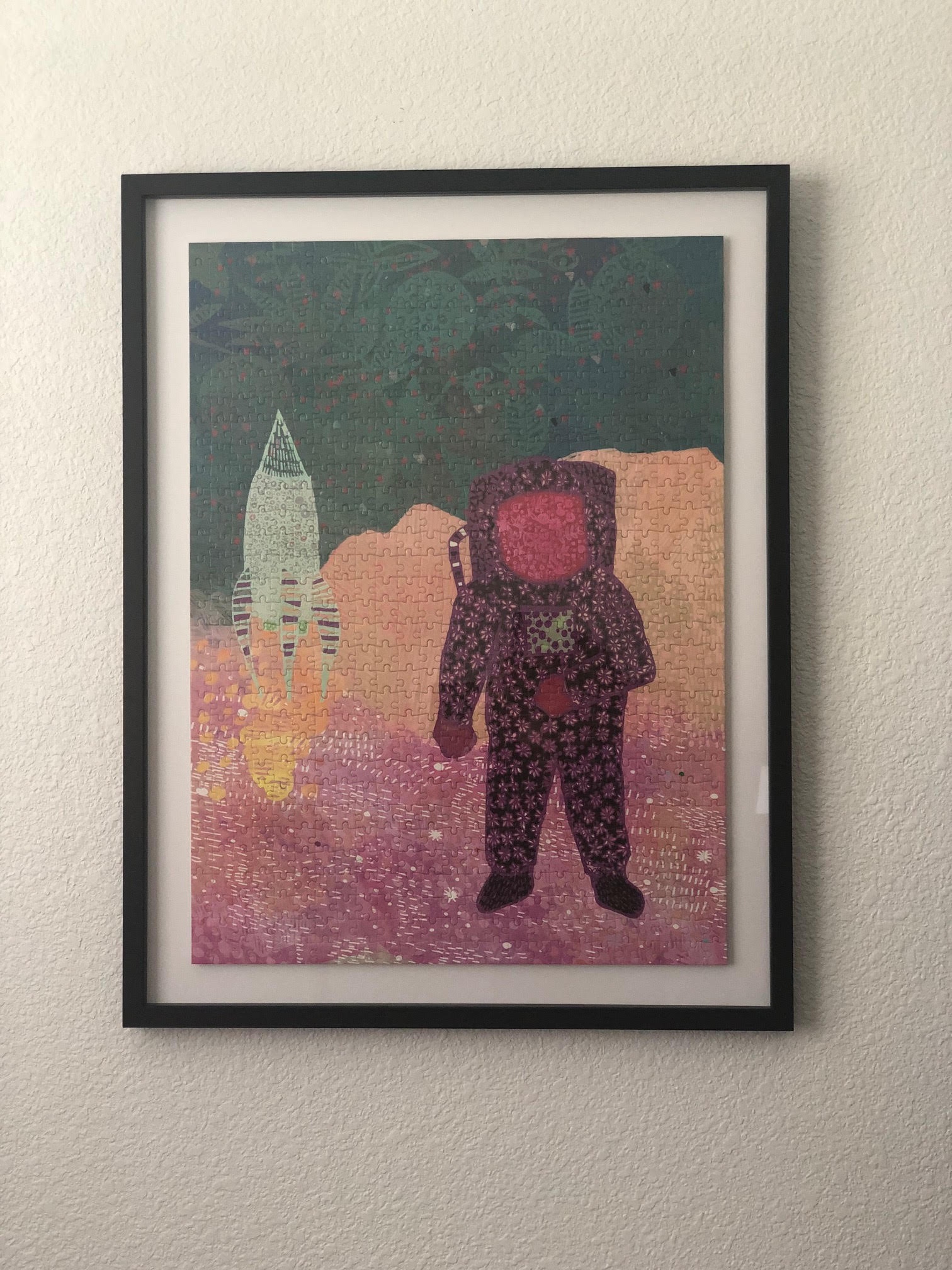 From Jessica J. in Mercer Slim, black frame.
Is My Puzzle Too Big?
We can frame any puzzle up to 32"x40". You're probably still working on anything bigger than that.
The best puzzles out there.
The unassembled pieces strewn about on the floor and waiting for assembly is inspiring. So is the finished product, framed and ready for your hard work to be admired. Here is a list of our favorite places to buy puzzles:
– Luckie's
– Areaware
Puzzles aren't going out of style anytime soon (see more of our favorites). And framing them is almost as fun as creating them. But if something is still puzzling you, Our designers will be happy to help.

Now, all you need to do is start putting the pieces together...