How To: Enlarge and Frame Vintage Photos with Joni Lay
Everybody loves a throwback. Hold on to your horses though, we're about to take 'em up a notch. Believe it or not, with a little technology even the smallest vintage photos can become a full blown statement piece ready to be printed, framed, and hung in your space with just a few clicks. To show you just how to do it, we reached out to one of our favorite bloggers Joni Lay from Lay Baby Lay. She just blew up two of her favorite vintage pics to hang in her daughters' room (check out the makeover here), and it's safe to say we're in love. Here's Joni walking us through just how she did it. Swoon.
---
Step 1: Pick your photos
"I really wanted the room to tell a story about my mother, since it is the room where her grandchildren stay. I know that riding horses and dancing were a big part of her childhood; she was always telling stories about her horses and the adventures she would take. When looking through old photos, I just found the ones that seemed to tell those stories the best, and that I thought would look really beautiful at a much larger scale. I also loved the date detail on the two photos over the bed; it made them extra special, in my opinion!"
Step 2: Enlarge your photos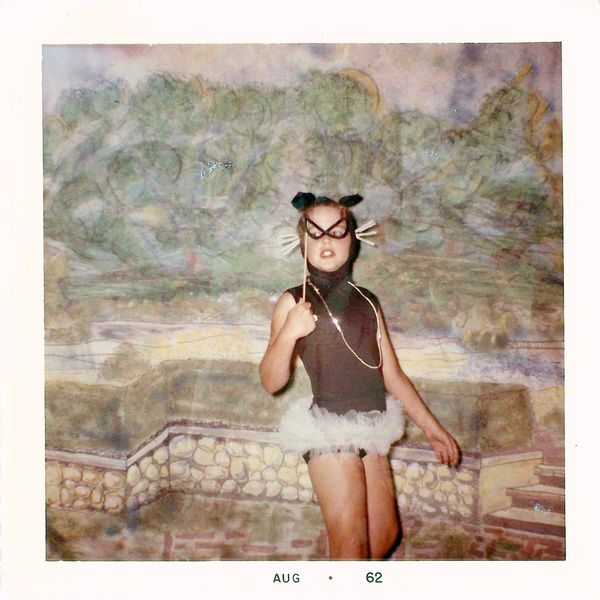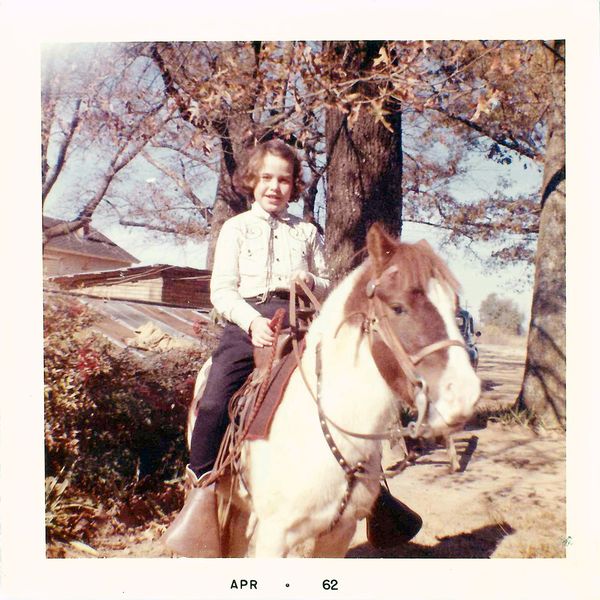 "I scanned them on my printer/scanner at 600 dpi. I'd recommend this resolution, just to make certain you will get the highest quality print possible. I'd also recommend looking closely at the photo. Often old photos become blurred over time. How it looks tiny is how it will look large. Honestly, I think the imperfections and aging can make the end result extra beautiful because they really become works of art. It's just good to know what to expect ahead of time."
Step 3: Print and frame your photos
"I used Framebridge from start to finish. It was such a seamless and simple process! I have always loved making my own art for rooms, and using old photos is something I have done before, but usually it is a more involved process, with me trying to find frames that aren't overly expensive, or enlisting my handy father to make some for me. This couldn't have been easier!"
Step 4: Hang and enjoy
"I am just crazy about how the room turned out. The photos are the pieces that really tie it all together and make it feel personal. I love using family photos in a room because they make it really tell a story; and those older photos just have so much to say! This one tells a story about my mother, who is obviously a very important person in my life and in the lives of my children. She is incredibly selfless and wouldn't ever make anything about herself, and I think that is what makes this room especially wonderful. It's so perfectly her!"
---
What vintage photos tell your story?