How To: Enlarge and Frame Phone Photos
Breaking news: your next most favorite piece of statement art is probably hiding in your camera roll. Pretty beach sunsets, gorgeous flowers, and awesome city scenes are waiting to have their moment in the sun... or, in your home. And, thanks to modern technology, they can. Believe it or not, cellphone cameras actually take pretty great photos. So great, in fact, that they can be blown up large without compromising quality. That means your favorite iPhone pic could be your next mantle statement piece. To show you what we mean we're breaking down how our friend and blogger Ro Birkey got the look.
---
1. Pick your photo and head to our site
Ro chose an iPhone photo that reminds her of a family vacation. She says, "It brings me back to a beautiful day in June where my family and I took a trip to the beach and passed by the most gorgeous roses." For you it might be that travel photo that's been your screensaver for months, or that photo in your camera roll you keep going back to admire.
Once you've selected your favorite shot, open our app or head to our website and select "Start Framing" and then choose "Digital Photo" to get started.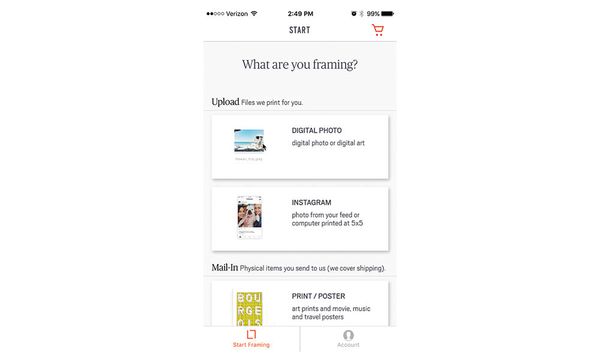 2. Upload your photo.
Next, upload your photo from your camera roll.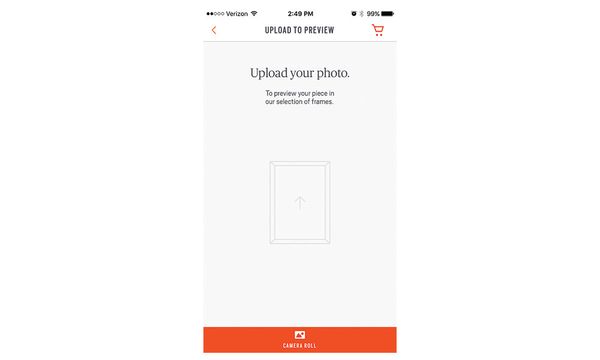 You'll even have the option to crop the image if you like.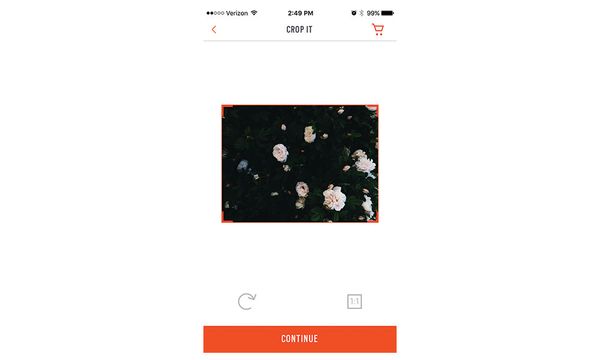 3. Select your size.
This is the amazing part. Our site automatically restricts the maximum size you can print your work based on its resolution. What does that mean? You don't have to worry about receiving a fuzzy, low-res print. In this case, Ro's photo was pretty high-res so she printed it at the largest dimension possible 26" x 19.5". For context, that's larger than a standard 18" x 24" poster!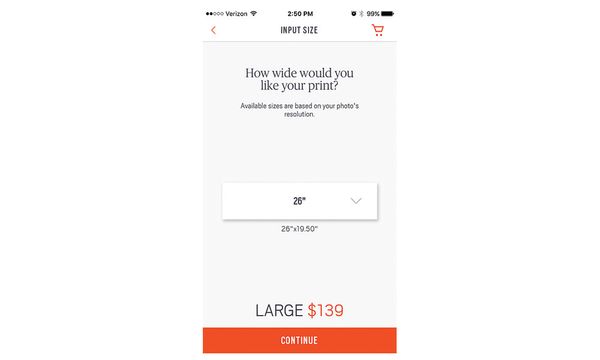 4. Choose your frame.
Now for the fun part. Preview your photo in all our frames and even preview it on your wall with our app! For this flower piece, Ro chose our Marin frame with no mat. She went sans mat here because the photo had a lot of negative space.
Once you've made your choice, complete your order and get excited! We'll get to work printing and custom framing your photo to your specifications. It'll arrive to your door totally ready to hang. All you'll need is a hammer!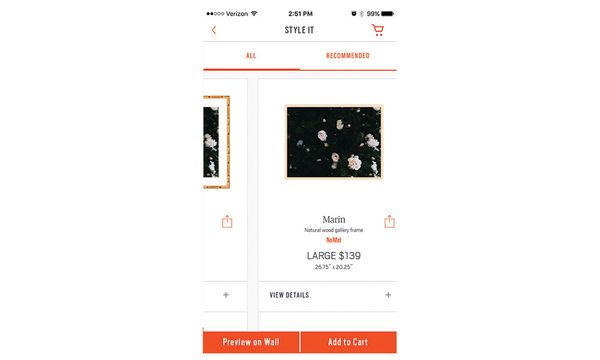 5. Hang and enjoy!
Finally, hang your very own custom framed work of art. (Don't worry if you need a little help. We've got a few hanging tips over here.)
Then pat yourself on the back--you've unleashed your inner artist! And you've got a one-of-a-kind, totally original masterpiece on your wall.
---
Ready to get started?