How To Edit Your Travel Photos

Let's be real. One of the most satisfying parts of traveling is taking that thumb stopping Instagram, the image you'll return to again and again and think, take me back. right. now.
You go on an adventure to Western Australia's pristine beaches or to Rome's winding streets, you snap lots of photos on your phone, your DSLR, and your disposable because you're cool like that. You probably don't have time to do more than a cursory edit until you get home. So you're on the plane heading back into real life, and you have all these incredible photos. What do you do with them? We're here to help. Here's how to edit your photos so they look perfect when you post them and when you upload them to be framed (because stunning photos deserve better than sitting in a feed). P.S. All editing, posting, and framing can be done right from your phone.
1. Pick Your Favorites
You probably took 5 nearly identical photos of the Colosseum or the Eiffel Tower or the Hawaiian waves. No shame in that, but pare your photos down by starring your favorites to create a new album of your top contenders. Here, we're editing a snapshot of the Louvre.
2. Crop and Adjust
First thing's first. Open up a photo in your favorite editing app. You can use Instagram, VSCO, Lightroom, A Color Story, or even your photo app's native editing. For this tutorial, we opted to edit in Instagram itself. Use your vertical and horizontal skew to ensure all your lines are straight. Use your editing app's build in grid, then adjust the skew until the horizontal and vertical lines of the image are parallel to your grid. When it's lined up, the image will feel "right." Trust your gut on this one.
3. Up the Brightness
Now you can really get into the fine tuning. We like to adjust the image's brightness before anything else. Most photos benefit from a little extra brightness. It makes colors more vibrant and provides a base layer edit on which to build. Also, most photos on Instagram are edited to appear much brighter than when they were taken. That means that even a naturally lit photo may look dull as you scroll. Enhance the brightness until the photo looks clear and shadows are minimized (unless the shadows are a vibe you're going for, of course). If the colors looks blown out, bring the brightness back down.
4. Add a Little Contrast
Just a touch of added contrast will bring out the colors and add some depth and warmth to your photo. Don't overdo it to avoid photos that look over-edited. (After all the goal is the edit your photos so masterfully that no one thinks, oh that is soooo edited.)
5. Sharpen
Even the sharpest photos can become a little diluted when posted to Instagram. Add a touch of artificial sharpness before posting. If your photo starts to look grainy or busy, you've added too much. We also added some cool tones to this photo to really enhance that clean, sleek Instagram aesthetic.
6. Post, Frame, and Enjoy
So post that photo and feel free to indulge in an exotic geotag. Once it's up on your feed, it's an easy step to upload it to Framebridge for printing. Opt for an Instagram Mini for a 5x5 printed photo starting at just $39--you can upload directly from your Instagram feed in one step. For a larger print, save your edited photo (easy to do in VSCO & A Color Story, for Instagram just change your settings so that the photo you post is saved to your camera roll). Upload that image to the framing flow, pick a size and frame style and you're good to go.
| | |
| --- | --- |
| Before | After |
Ready to start framing your travel photos?
Here are a few of our favorite frame styles for travel pics. Click on each image to shop that style.
Looking for a little inspiration?
Here are a few of our favorite travel photos framed by our customers.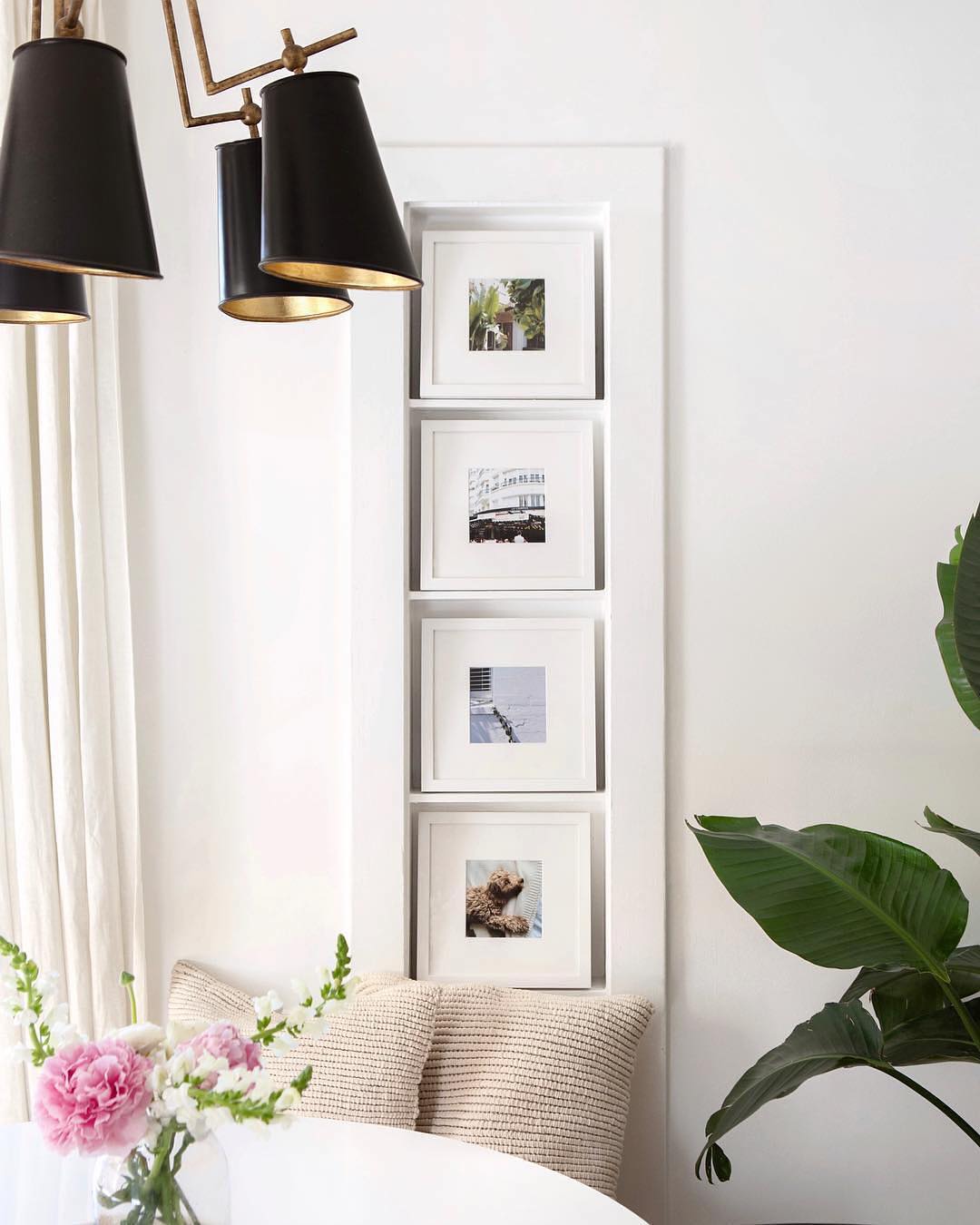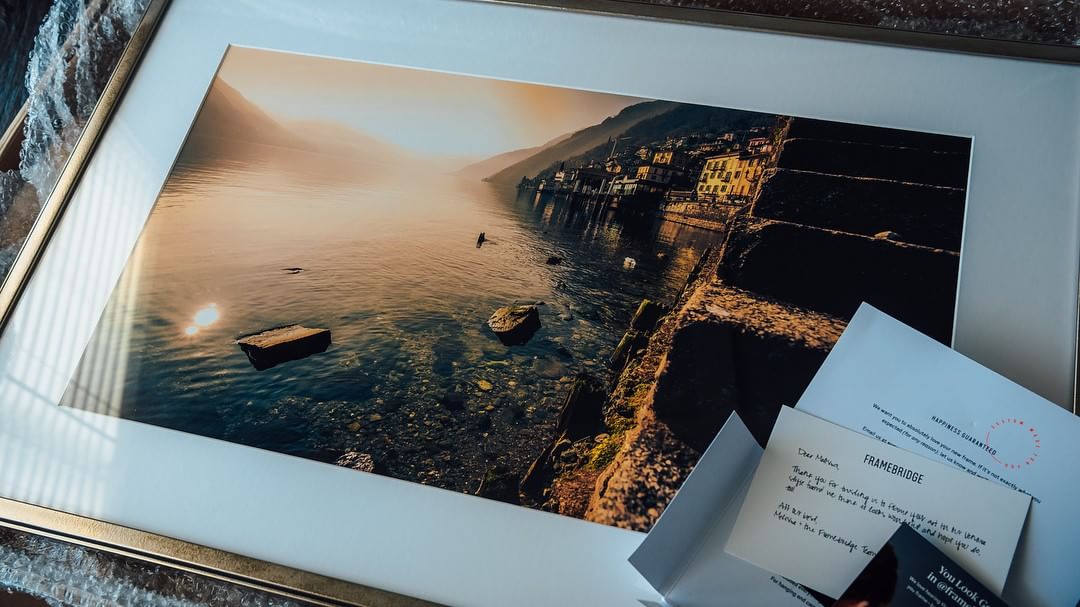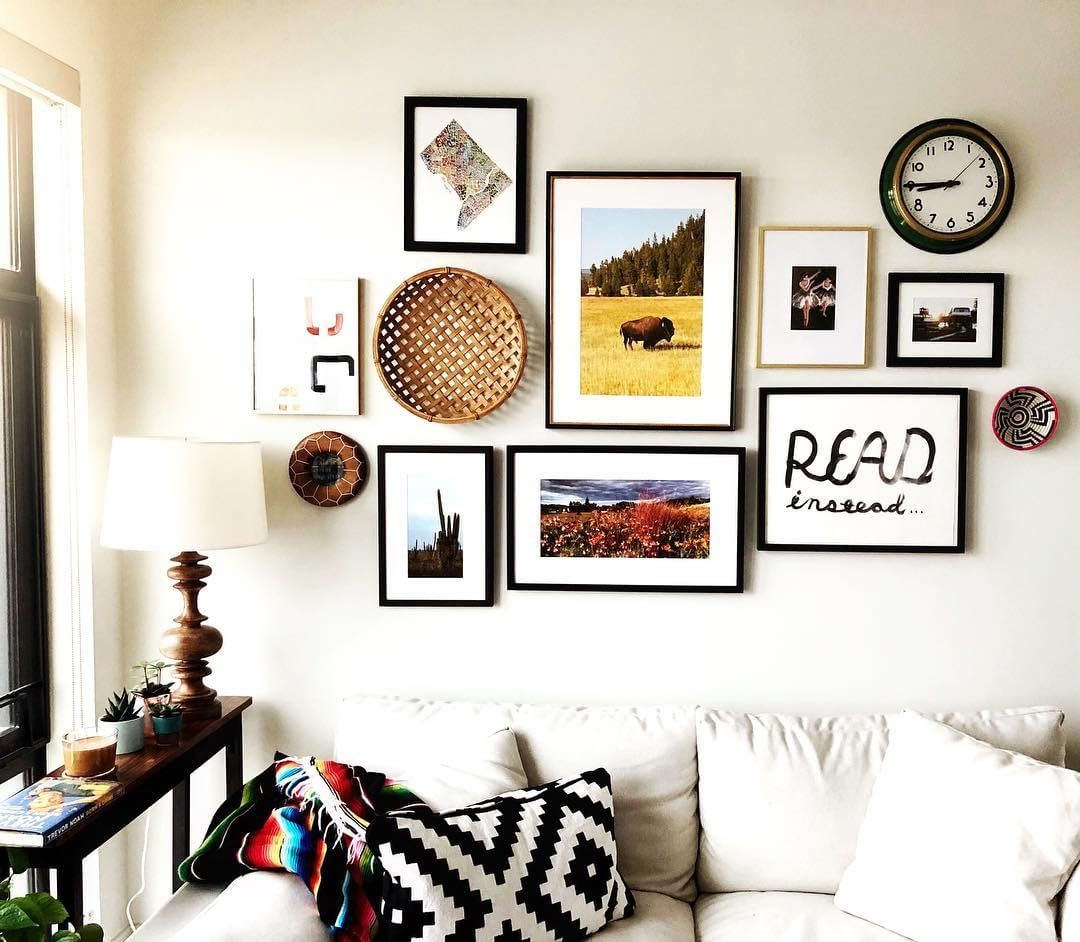 You Might Also Like...