How to Choose the Perfect Photo for Mom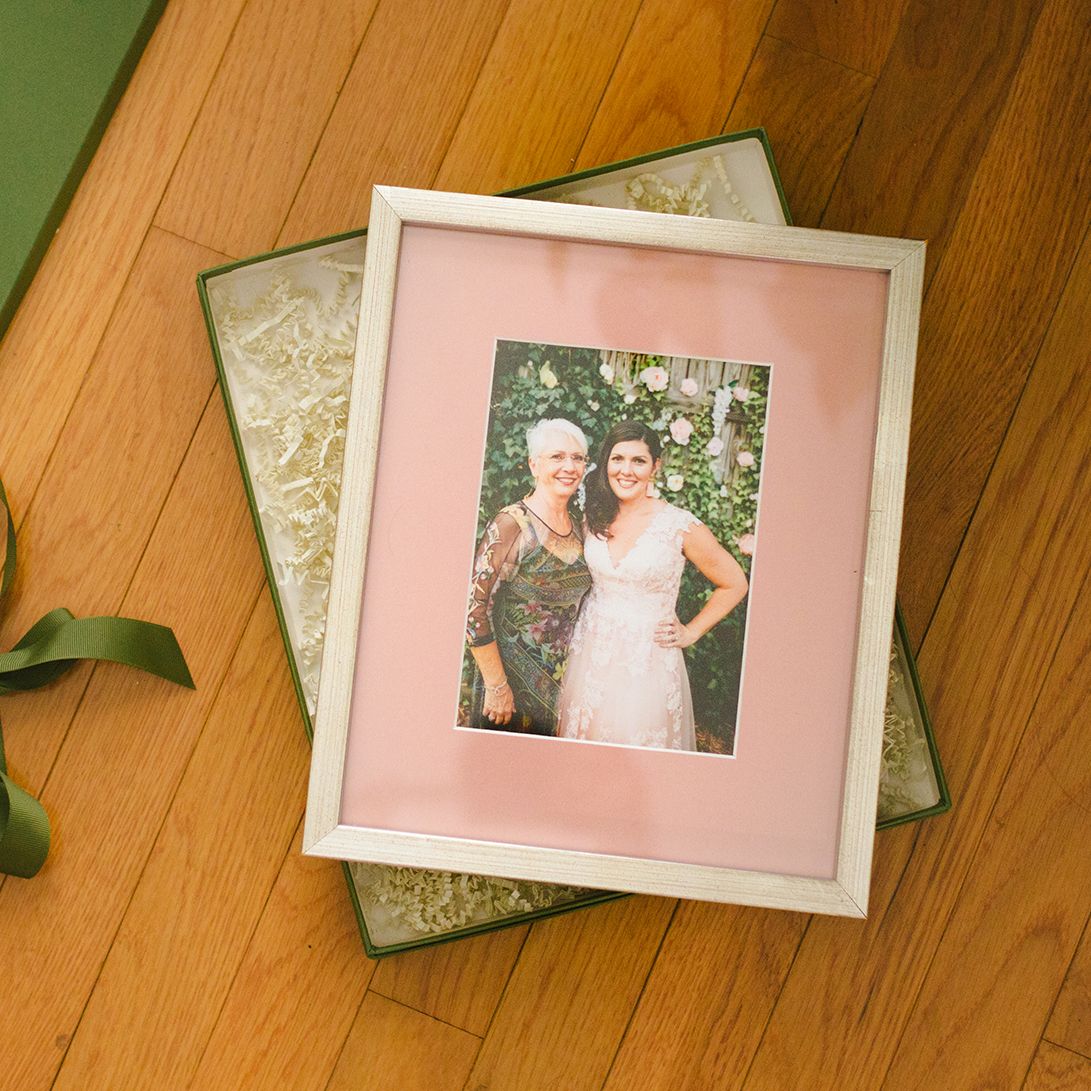 There can be a lot of criteria when it comes to the perfect Mother's Day gift. Thoughtful, of course. Nice. Like they want to show all their friends nice. And it somehow needs to capture the crazy, sweet, sometimes-you-want-to-hang-up-the-phone, one-of-a-kind relationship you share with your mom or other moms in your life. The good news is that the perfect gift is just a few clicks away and probably already on your phone. Truly custom framed photos and if you choose one of our curated Quick Ship Gifts for mom, it even comes with a gift box and a bow. All you need to do is add your photo.
Tip #1: Get organized.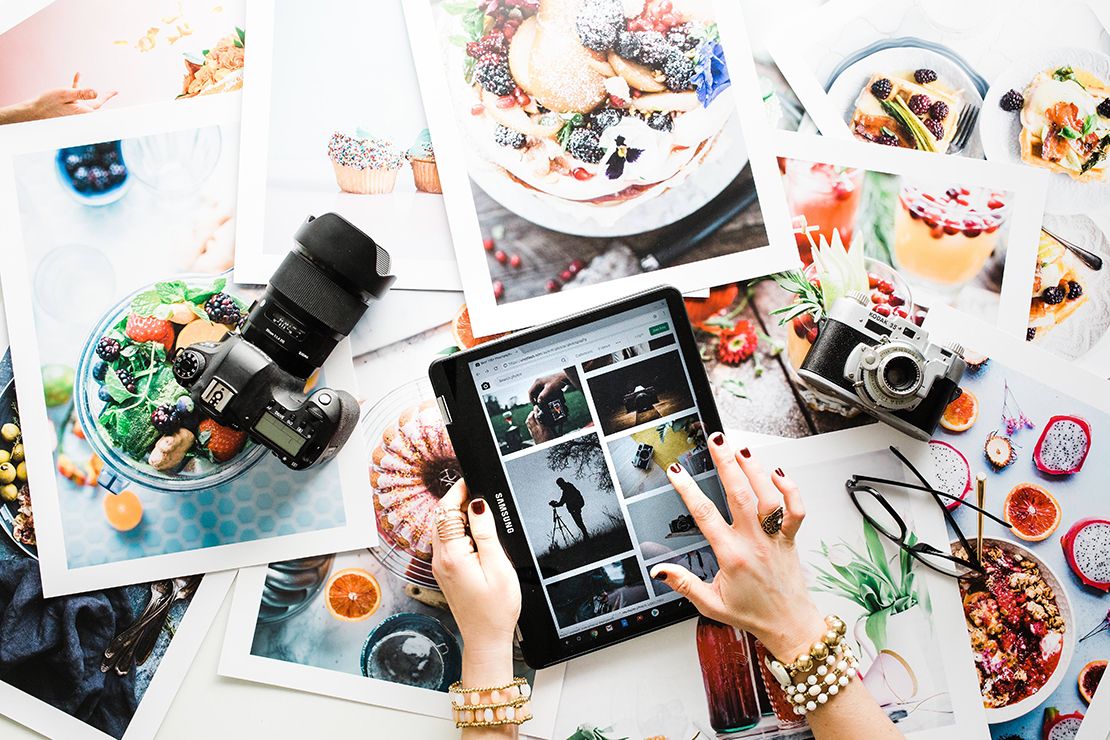 Whether you're working on a phone or computer, create a new folder to house your favorite photos as you go through them. Scroll through your options, and select your immediate favorites. Go with your gut—the ones that call out to you most. From there, narrow down the field by adding only top contenders to the album. If you're feeling stuck between two photos, you can upload both to our site and preview them in our frames to decide which will make a better gift.
You can also use facial recognition feature on your phone to flip through photos that feature your mom's visage with minimal scrolling. Last tip: take a look through your edited photos, like in a VSCO album. If you cared enough to edit it, it's likely to make the cut.
Tip #2: Go down memory lane.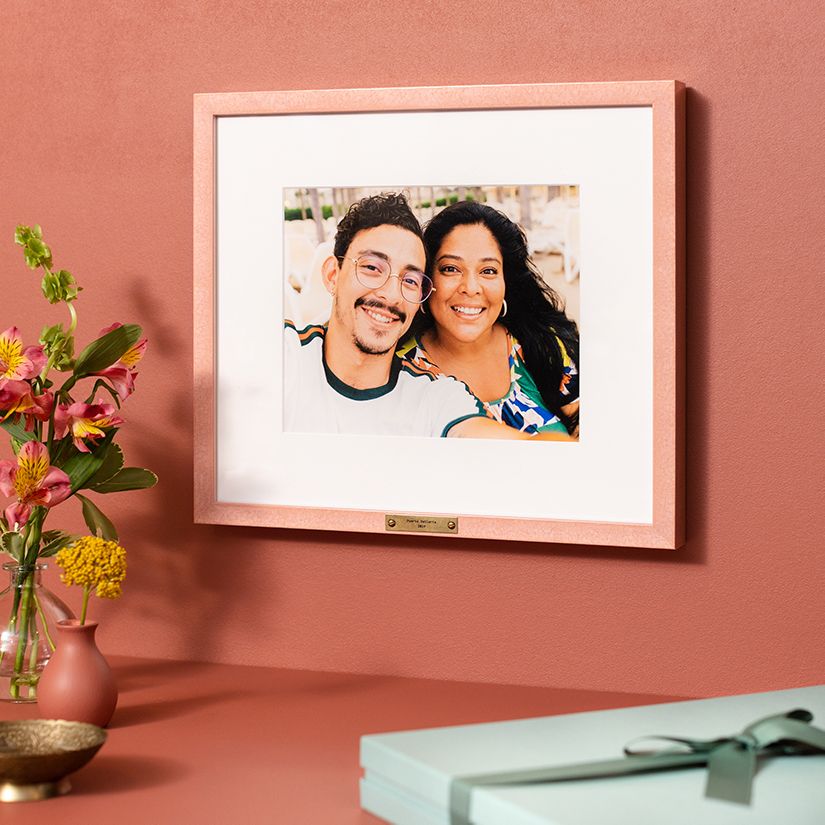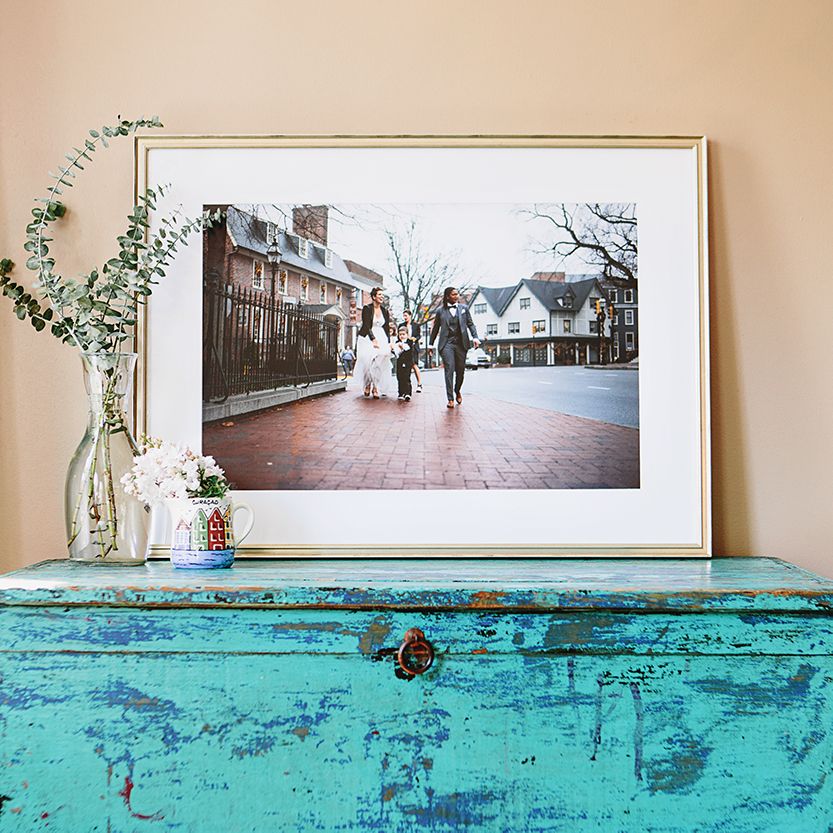 Now that you have a system, give some thought to what your mom would like. Who wouldn't want to keep celebrating the most memorable days? Whether it was a weekend wine tour or Christmas Eve at her sister's or the most beautiful wedding, often those memories make for the best photos to give. Remember, it doesn't have to be a photo of the two of you together. A landscape from a shared vacation, a detailed shot of her favorite flower, or a portrait of the family dog are all great options, too!
Tip #3: Don't forget the small stuff.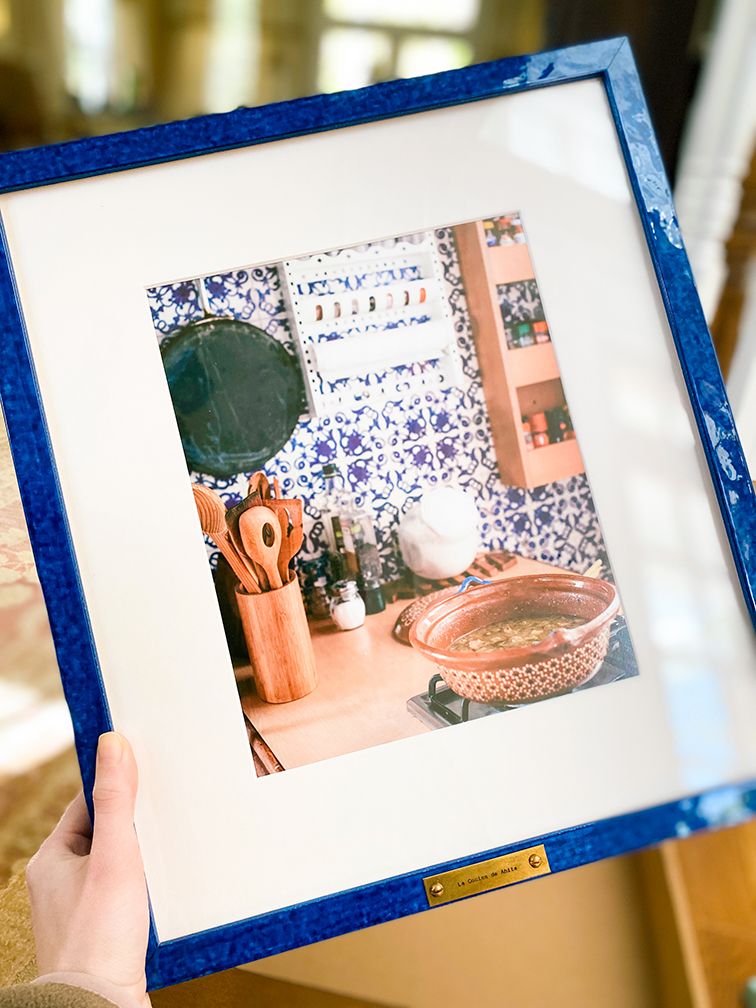 Wedding photos always make a fantastic gift, but don't sleep on those everyday moments, too. They can hit just the right sentiment. Maybe it was when you made her pozole from scratch (ok that's actually a huge moment) or a Sunday stroll with the kids around the neighborhood. If there's a candid photo you love—because it's beautiful or summons good memories—there's a solid chance your mom will love it too.
Tip #4: Make copies.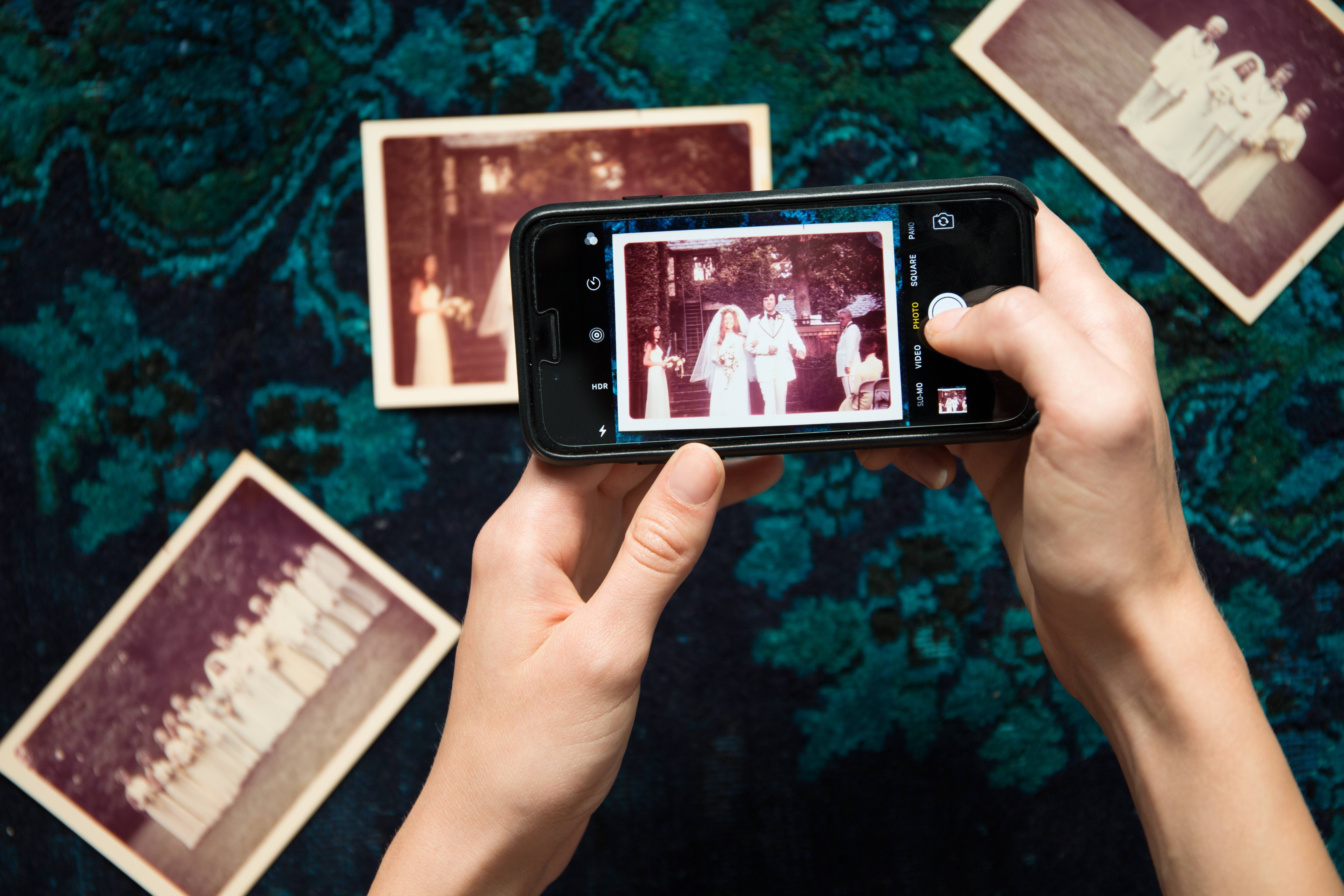 If you stroll too far back down memory lane—we're talking way, way back—the photos might only exist in physical form. Good thing it's super easy to scan or take a photo of an old printed photo, then upload the digital file to our site (you can even do it directly from your phone) to be printed and framed.
Tip #5: Edit it (just a little.)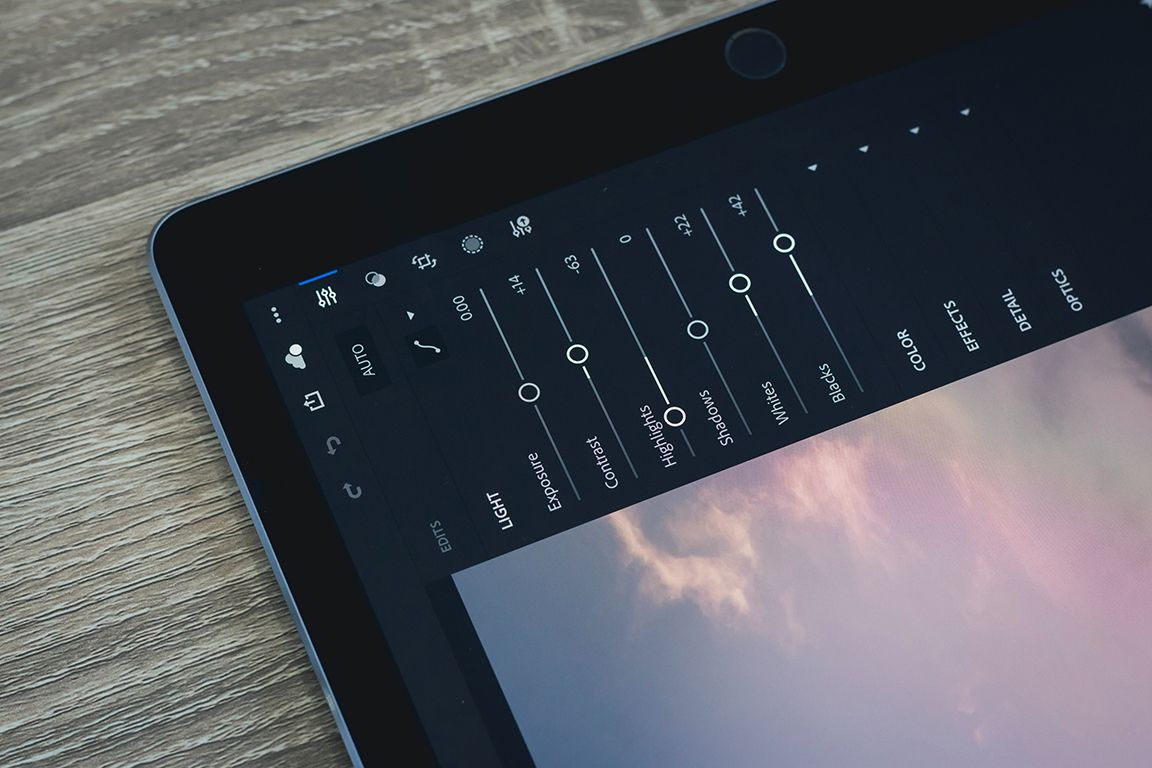 Good editing is subtle. Start by straightening the photo. If there's a horizon line, get that straight first. Next, bump the contrast and brightness up a little bit. If the colors or contrast start to look unnatural, scale it back. Don't be afraid to crop!
Tip #6: When in doubt: black and white.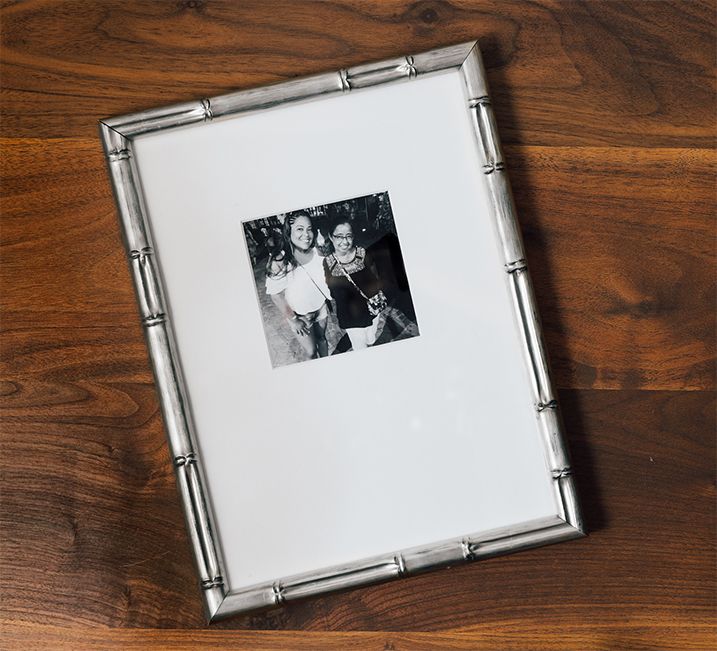 Let's say there's a photo you love, but it may need some serious editing. We love making it black and white for a super sleek alternative. Play with the filters on your phone, or turn your saturation all the way down before tapping around with the contrast and exposure. Any basic editing app, from Instagram to VSCO, will let you create a black and white image you're happy with.
Bonus Tip #7: Choose a frame.
Once you've selected the perfect framed gift, we'll ship it right to your door or hers.