Let's Talk About Mats!

You've chosen your photo or art. You've got a frame style in mind. Now it's time to consider what a custom frame mat can do. Of course you can always work with one of our designers, but we've made the process of designing your frame even easier (and more fun!) with new features. To get started, check out our mat customization tips below.
How to Frame and Mat a Picture (in 3 easy steps)
1. Select a frame style.
2. Click More Mat Options
3. Start customizing your mat!
---
Meet Your Mat
Allow us to introduce you to an unsung hero of the picture framing world.
Mat Widths
Standard Mat Width
The first question we almost always get is "How wide should the mat be?"
We use 2.5" mats with art under 9x12 and 3" mats for anything larger as our standard to keep things in proportion.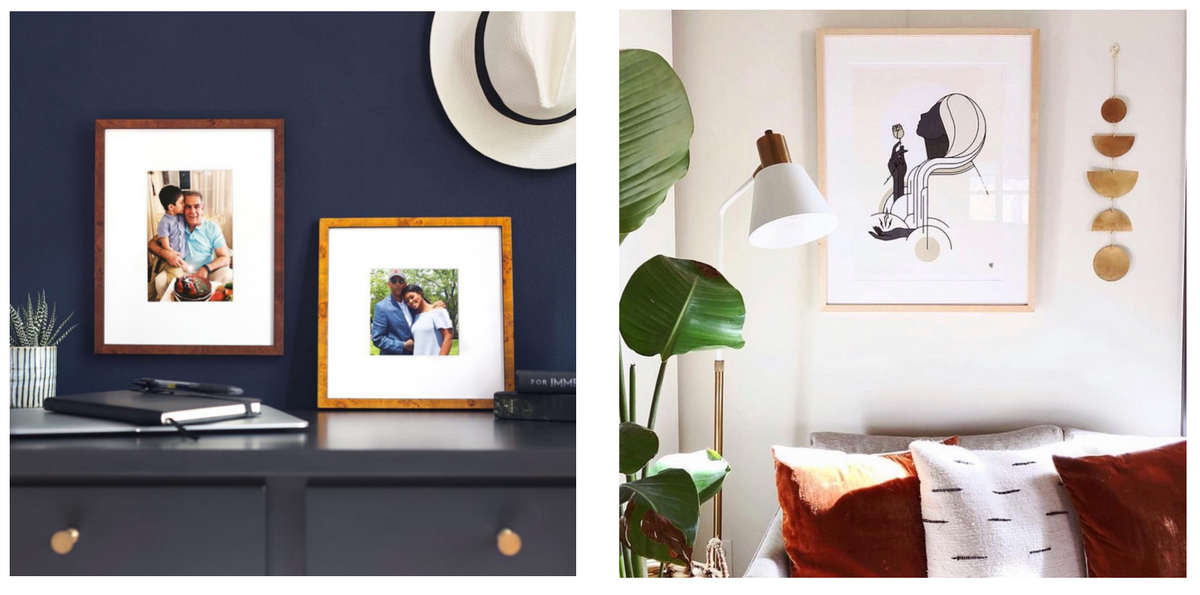 Narrow Mats
Narrow or thin mats are not something we see very often, but they can work well on very small or very large pieces of art—photos smaller than 5x7 or modern, large format photography in a gallery frame. Looking to frame something big? We have some ideas.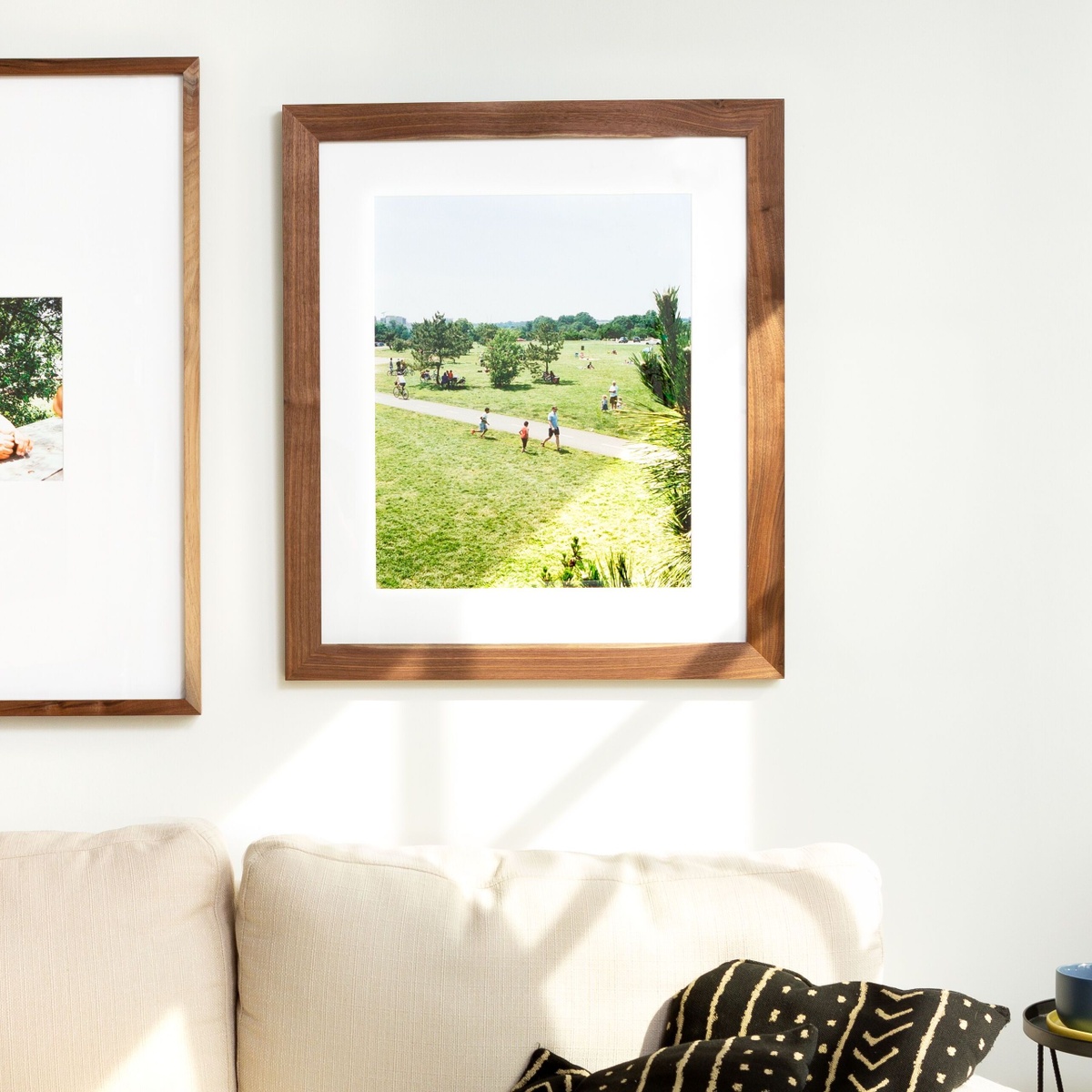 Wide Mats
Wide mats are a great option to add prominence to a piece of art or a photo. If it's a small item, the wide mat draws focus into the piece. For average sized art, wide mats can be used to fill a specific space in your house or get an oversized look. Like the Oversized Grid below!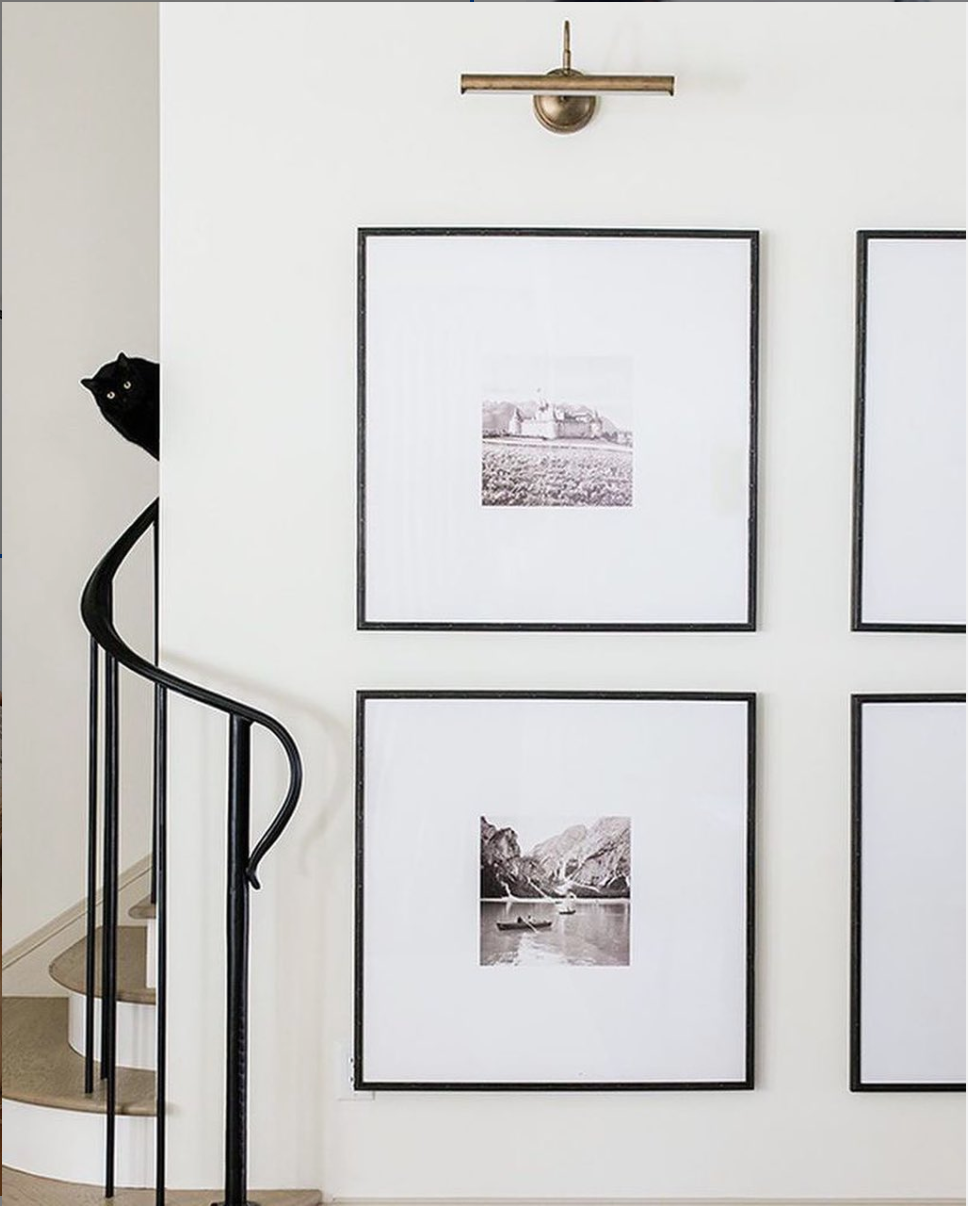 Bottom-Weighted Mats
Bottom-weighted (or "drop-weighted") mats are wider below the art opening than they are on the top or sides. Bottom weighting is a traditional custom framing technique to make the art appear visually balanced inside the frame and is often used with sketches and drawings in museums.
Dramatic bottom weighting (as seen on the The Triptych gallery wall or The Callie) is a modern, editorial style which allows the frame and mat to be a part of the featured art.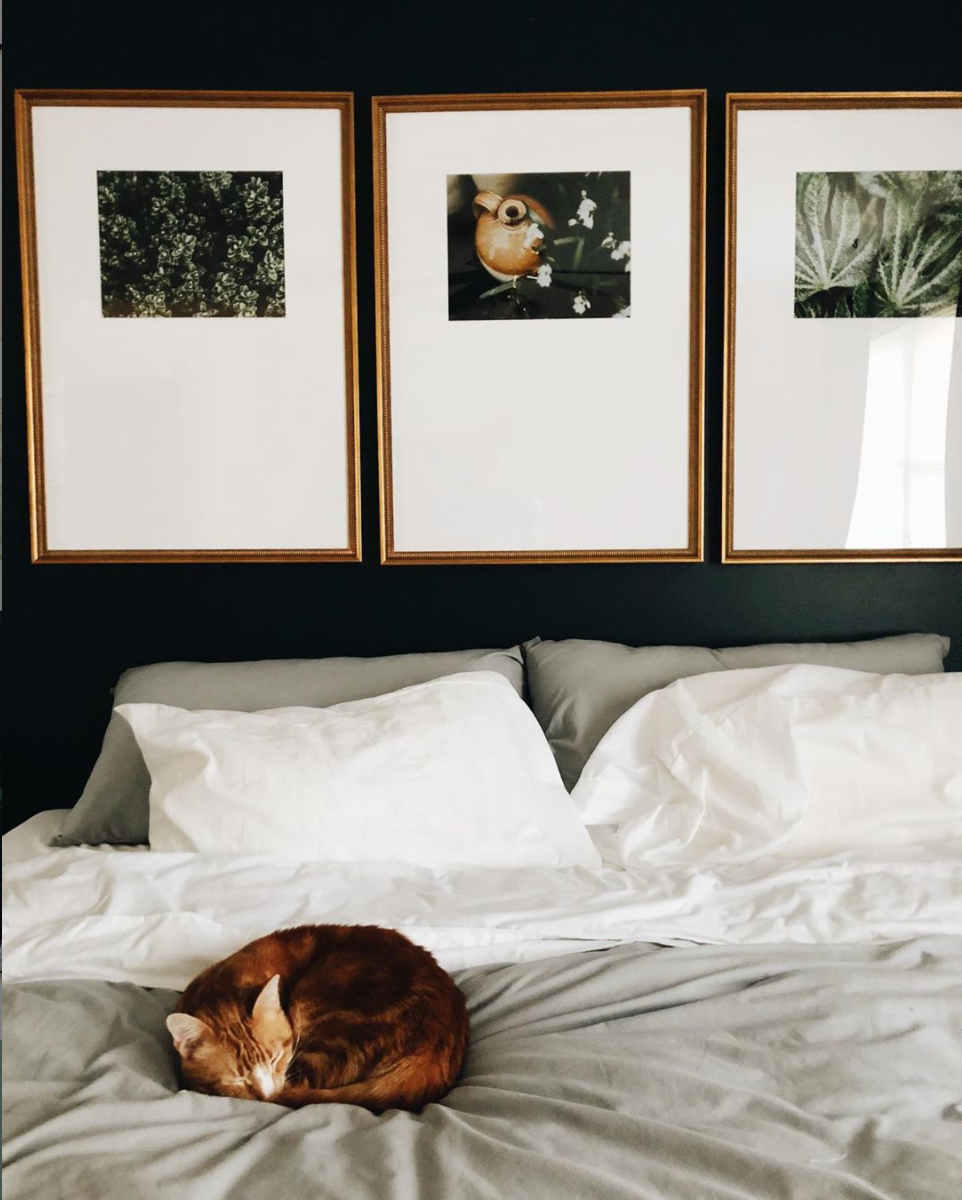 ---
Mat Styles
Classic Mat
Our classic acid-free mat board is 4-ply, works well with any piece, and separates your artwork and photos from the moulding and acrylic glazing.
8-Ply Mats
8-ply mats are twice as thick as our regular mats (which are 4-ply).
We use 8-ply mats to add depth and sophistication to modern art and photos or even important documents. They're a photographer favorite!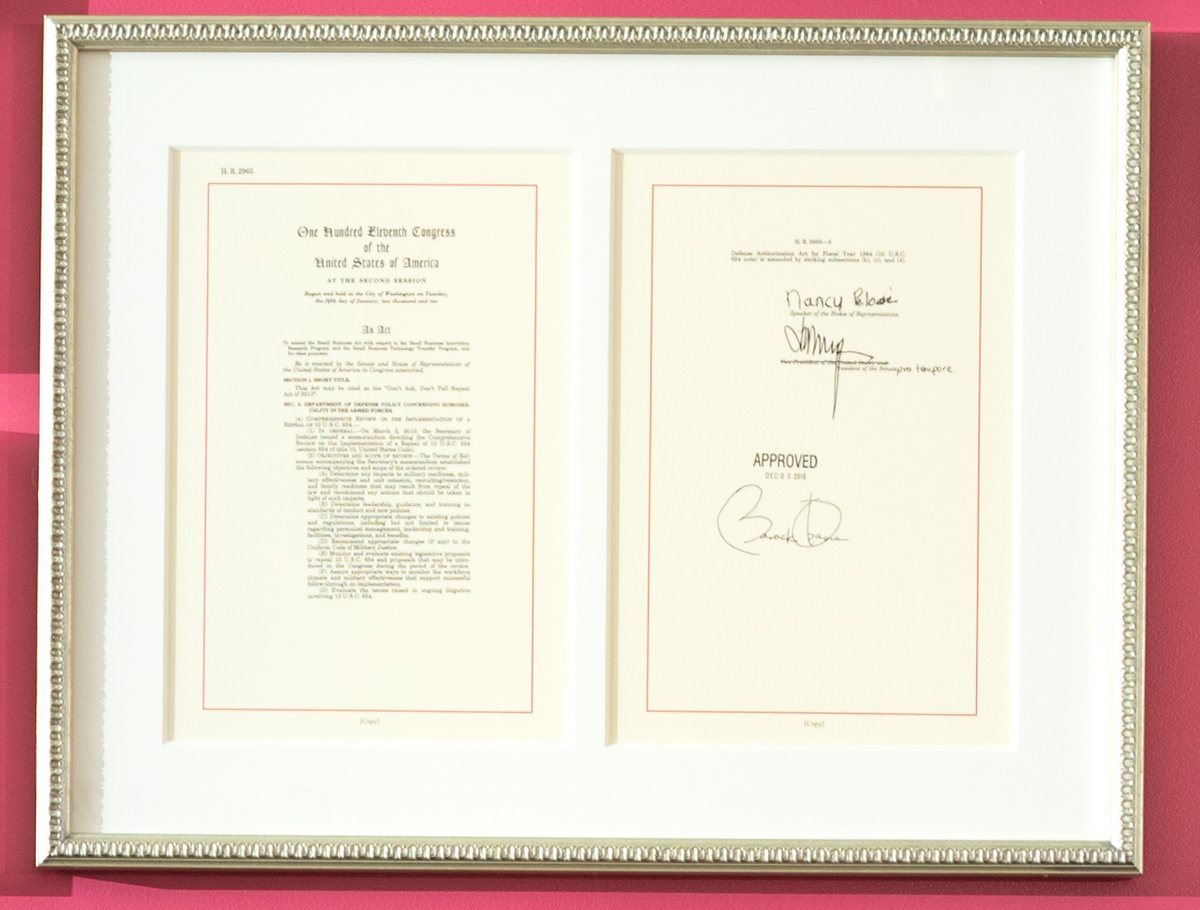 Linen Mats
Linen mats have a layer of linen fabric on top of a regular 4-ply mat.
We use linen mats, a classic custom framing feature, to add texture and muted color to vintage pieces, family photos, and objects.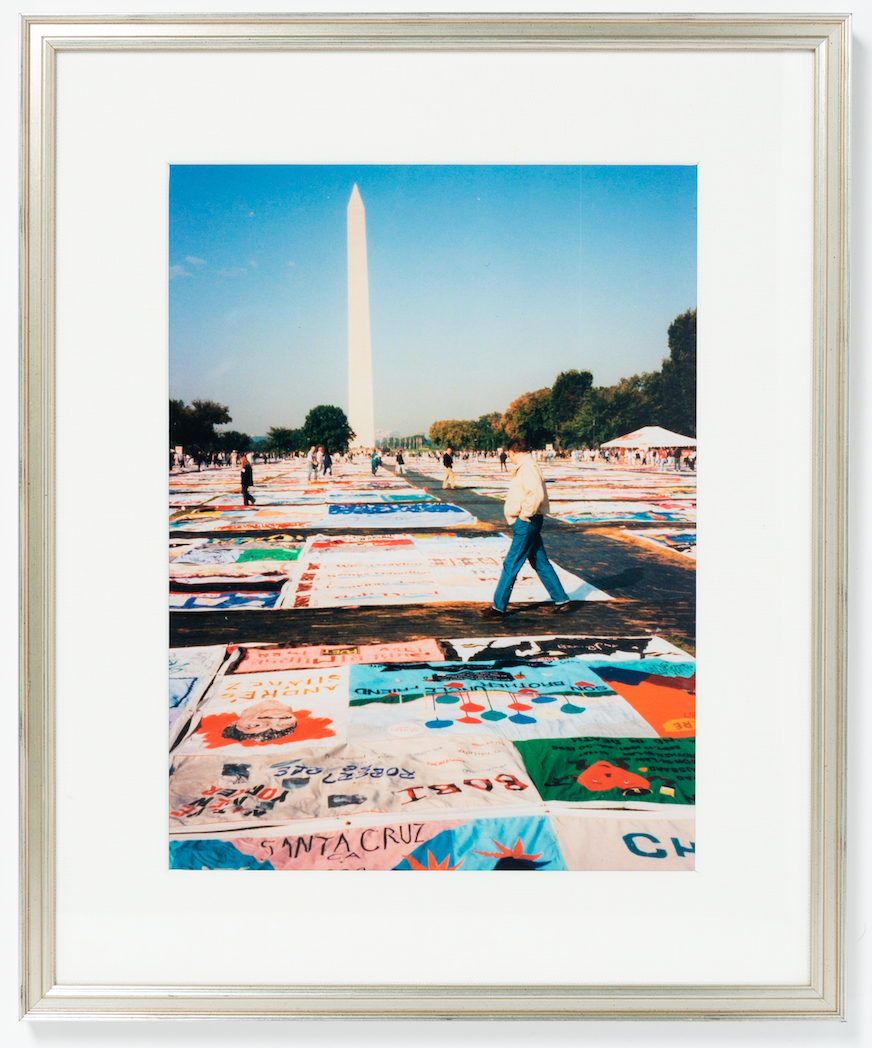 ---
Mat Colors
White is the standard color we use for mats, but there's a spectrum of meringue, cream, milk, flour, sugar and most other baking ingredients within the choices.
Of course we have a whole rainbow of other colors we offer to set off whatever you are framing.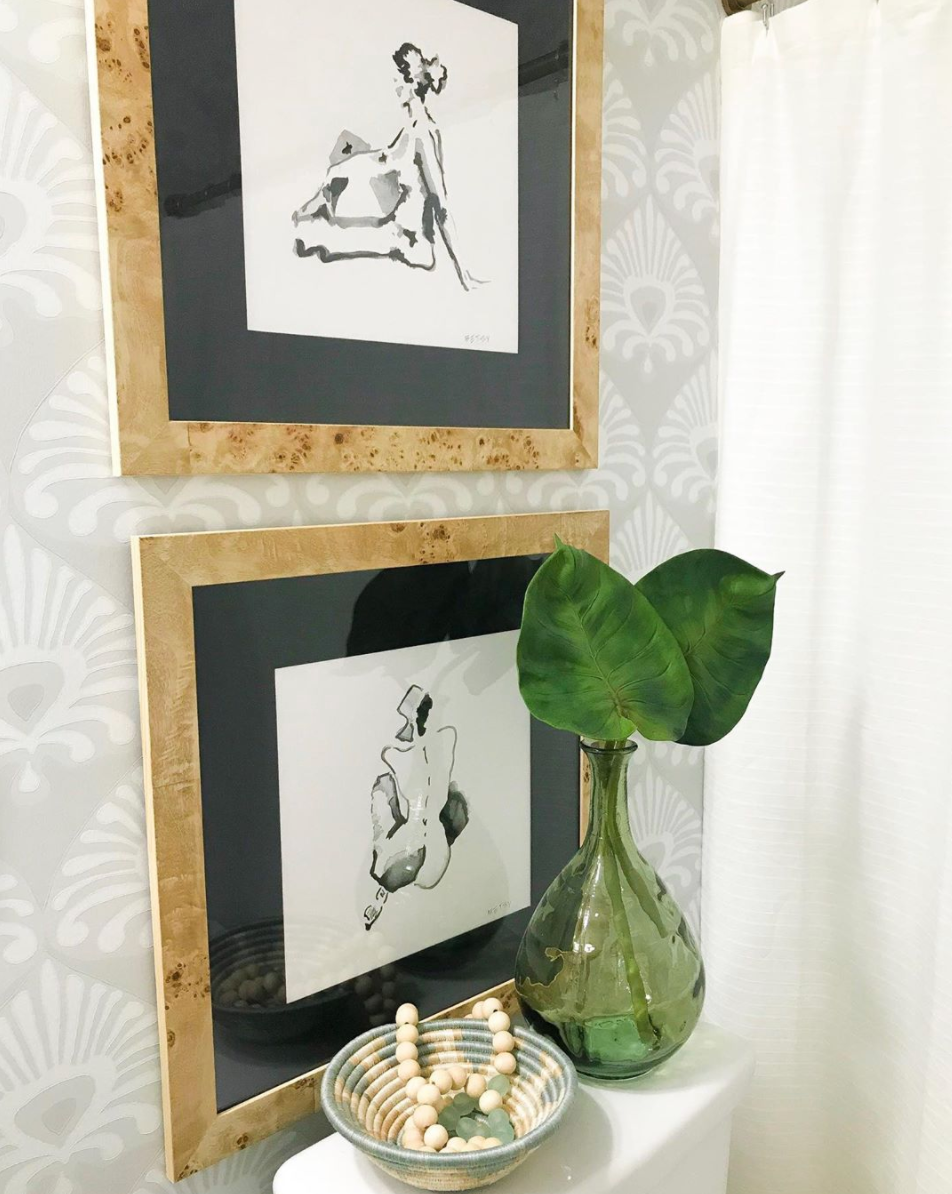 Accent Mats
An accent mat (or "double mat") is a second mat layered under a top mat. 1/4" of the accent mat is revealed within the top mat's window.
A more formal look, we love accent mats in school colors for diplomas (we have some tips here) or certificates, or to draw out a highlight color in a piece of art.