Framebridge
Westside Provisions
Visit us in-store for one-of-a-kind holiday gifts! 🎄
1198 Howell Mill Rd
Atlanta, GA 30318
All Stores
✓

Walk-Ins Welcome, No Appointment Necessary
✓

Framebridge mask policies follow local requirements.
Hours
Monday - Saturday
11AM-7PM
Sunday
12PM-6PM
Closed Thanksgiving
What's in Store
Fast Turnaround
Bring in your art, photos and memorabilia and we'll custom frame it at our studio.
Expert Design Help
We can help you choose a frame and place your order.
Inspiration
See our frame styles, mat options, and gallery walls in person.
You can Framebridge
just about anything.
Walk-ins are always welcome! Or book an appointment below to guarantee one of our consultants will be available to help you.
Limited Time Only
15% off for Braves fans
The Fall Classic is back in Atlanta, so let's party like it's 1999! Whether it's a Maddox jersey, a ticket stub from Game 6 1995, or a pennant selfie from last weekend—visit us to frame your favorite Braves memorabilia with 15% off for a limited time.
Offer valid in-store only at our Westside Provisions and Buckhead Atlanta locations. Offer valid only on framed sports memorabilia—see store associate for details.
Be Our Guest
Framebridge Events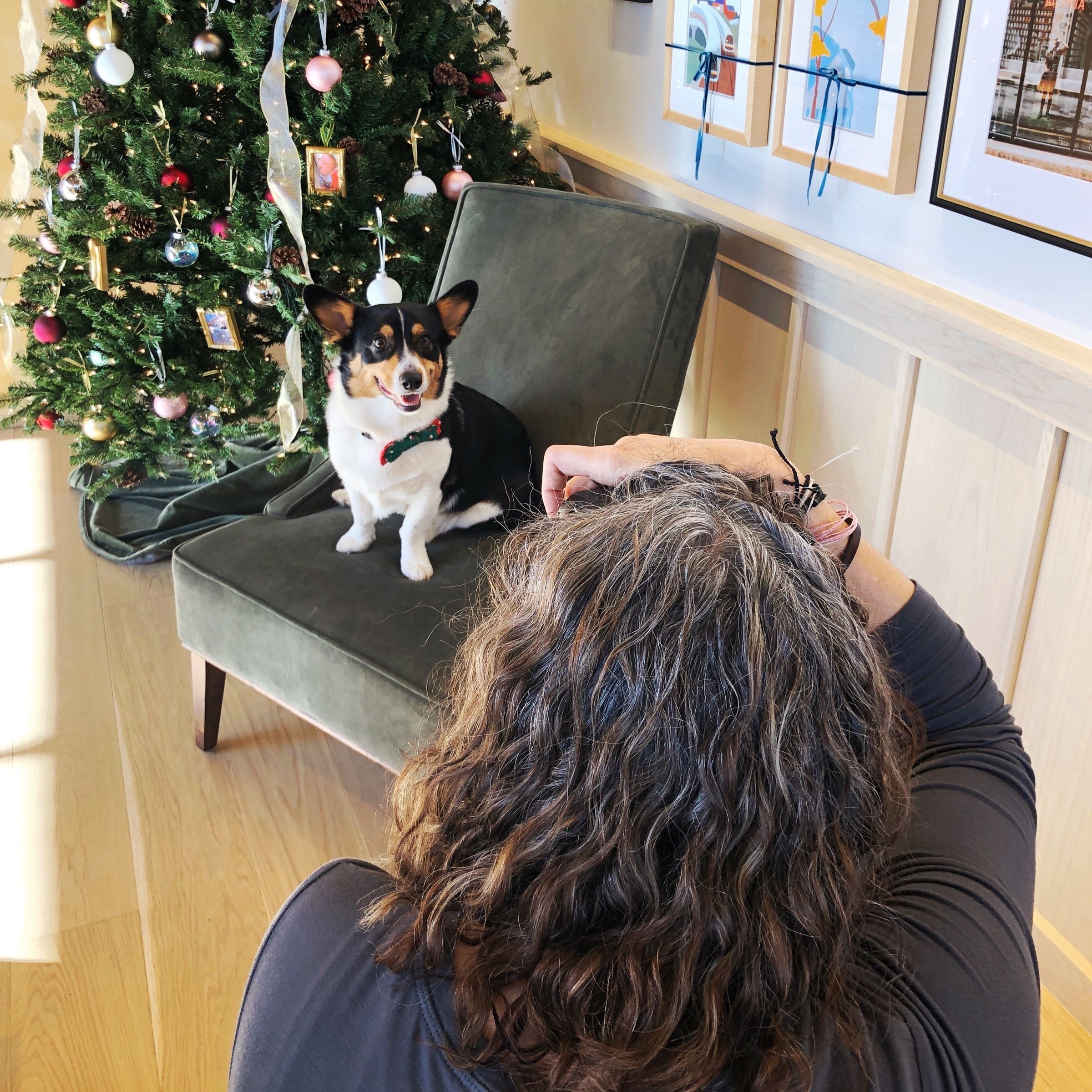 Holiday Pet Portraits
DECEMBER 11 | 11AM - 2PM
Join us for pet portraits with Nina Parker, Atlanta's acclaimed pet photographer! Free with the purchase of a frame, these photographs of your furry friends in front of the Christmas tree make the best gifts.
The best framing experience!
The best framing experience!
"Framebridge is the easiest, most efficient, and fun way to frame anything! In addition, the protocols Framebridge is taking for COVID-19 made me feel extremely safe during my framing appointment."
Thank you for framing my newspaper from 1941!
Thank you for framing my newspaper from 1941!
"The sales associate I worked with was very careful and enthusiastic with my piece. I just received the frame and am absolutely in love with it."
"Dream Gift: Accomplished"
"Dream Gift: Accomplished"
"Framebridge singlehandedly converted an otherwise historically mediocre gift giver into a total Christmas legend. Thank you mucho, you guys nailed it."
"Framebridge for Life"
"Framebridge for Life"
"I've had five items framed with Framebridge and I will never go anywhere else for framing. Framebridge for life!"
"I'm obsessed"
"I'm obsessed"
"I wasted thousands of dollars in mediocre custom framing before I found Framebridge. I'm obsessed!"
What We're Framing: Atlanta
The Framebridge Difference
Framebridge is the easiest way to custom frame the things you love, online or in stores
Easy Ways to Frame
Just upload a photo, mail-in your physical art, or stop by a Framebridge store.
Clear, Affordable Prices
Simple pricing based on the size of your art. Starting at just $39 + FREE shipping.
Quality Craftsmanship
Every piece is hand crafted in the USA using the highest-quality materials.