Framebridge Stores
Now open at Suburban Square!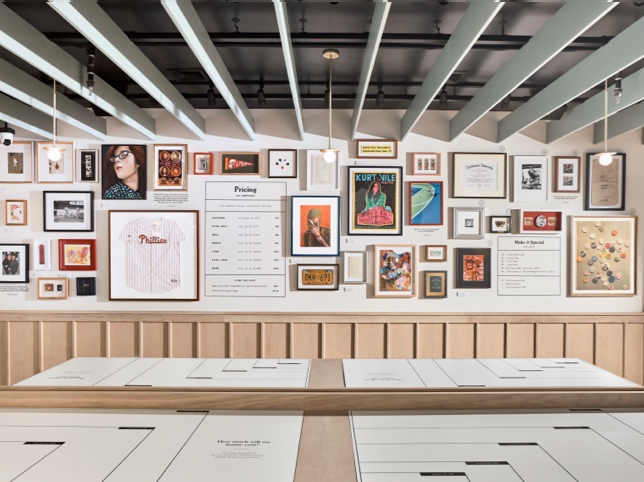 Suburban Square
ARDMORE, PA
43 Coulter Avenue
Ardmore, PA 19003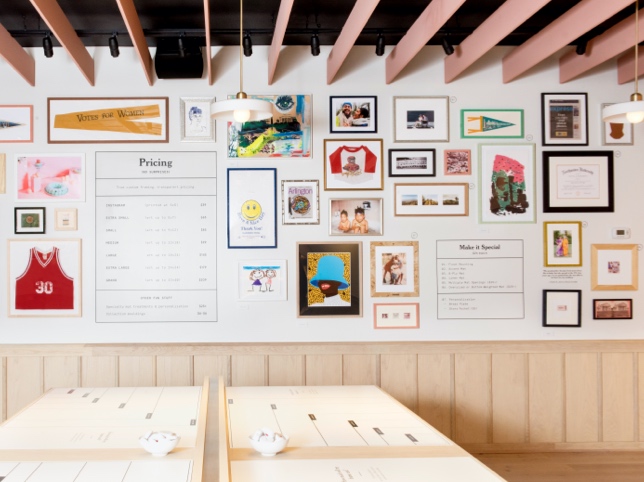 Clarendon
ARLINGTON, VA
2839 Clarendon Blvd
Arlington, VA 22201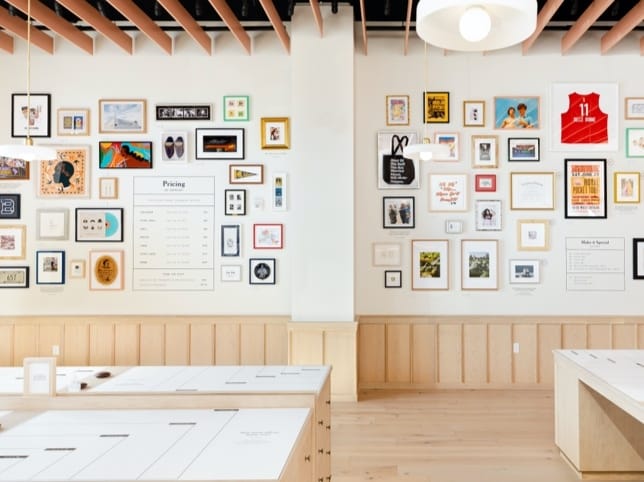 Union Market
Washington, DC
1262 4th St NE
Washington, DC 20002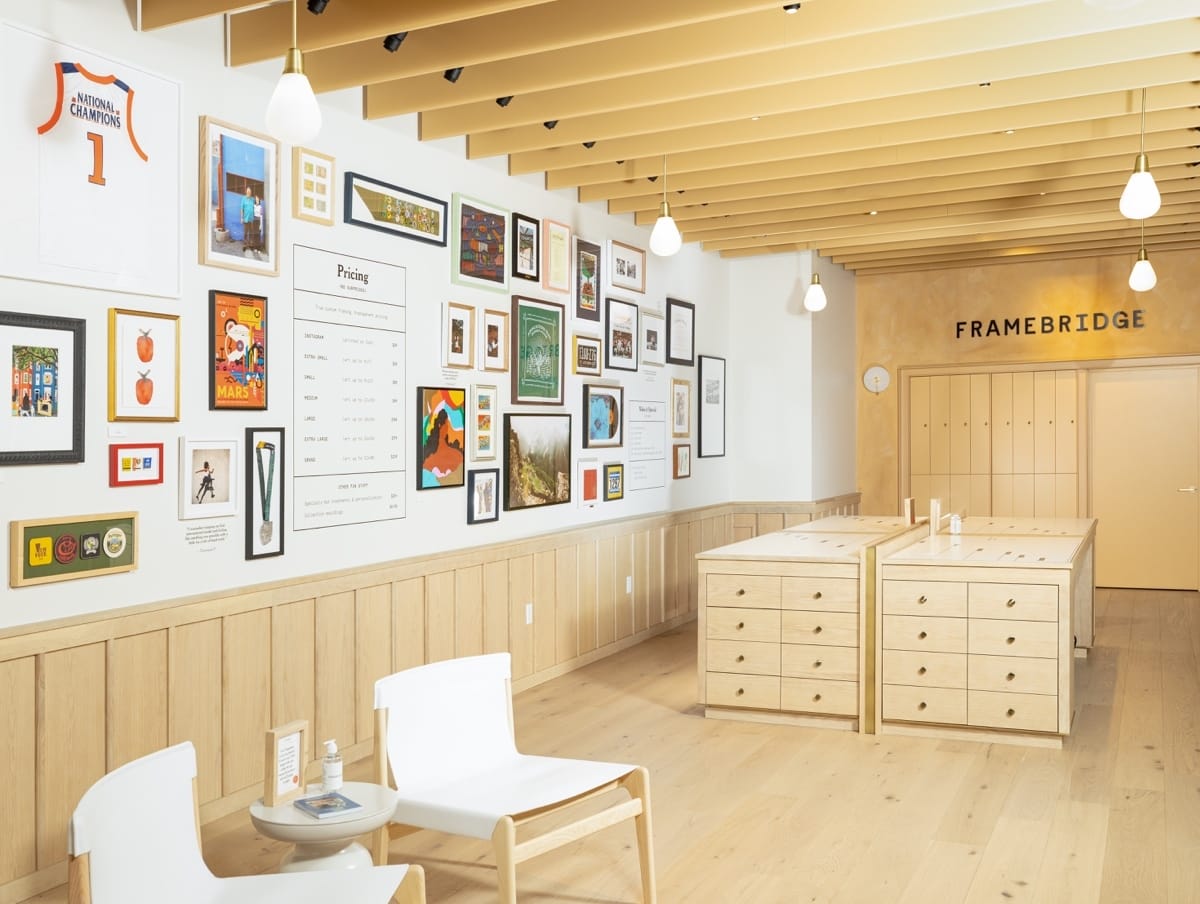 Mosaic District
Fairfax, VA
2910 Distric Avenue #165
Fairfax, VA 22031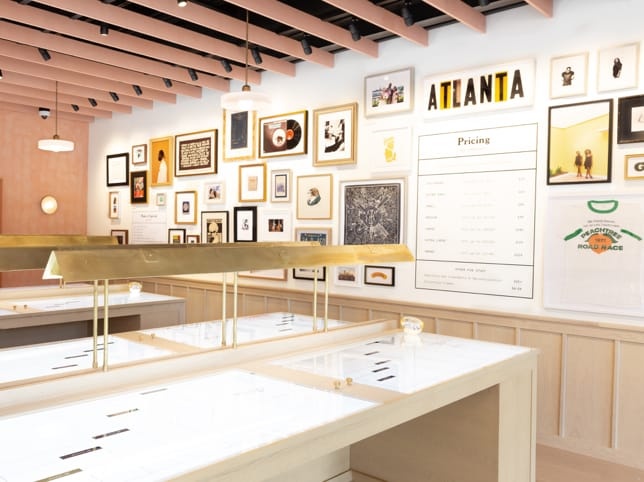 Buckhead
Atlanta, GA
3400 Around Lenox Rd NE
Atlanta, GA 30326
Westside Provisions
Atlanta, GA
1198 Howell Mill Rd
Atlanta, GA 30318
Williamsburg
Brooklyn, NY
76 N 4th St
Brooklyn, NY 11249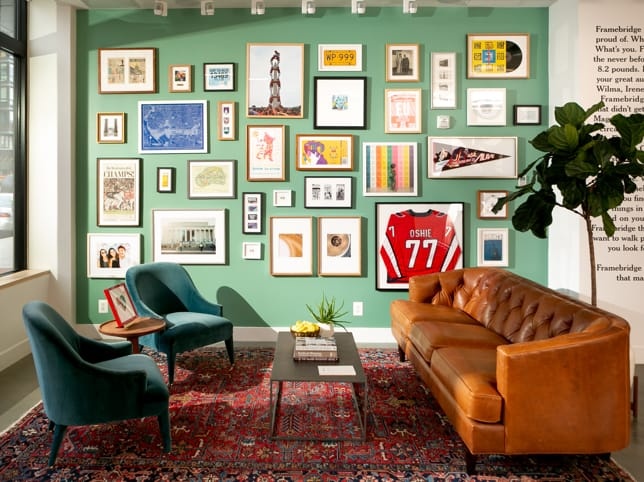 14th Street
WASHINGTON, DC
1919 14th Street NW
Washington, DC 20009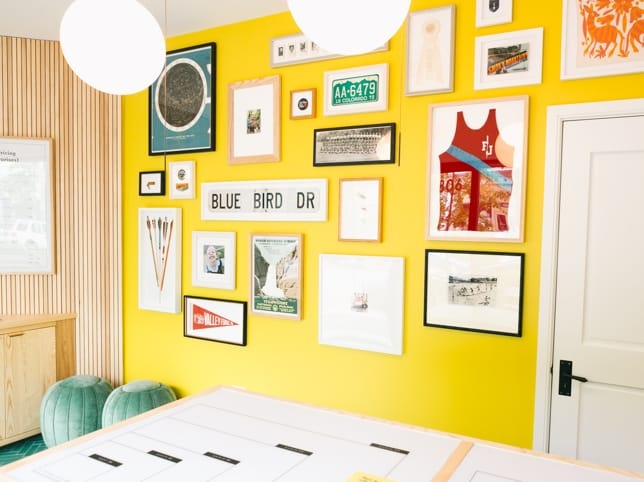 Bethesda Row
MARYLAND
4806 Bethesda Ave
Bethesda, MD 20814

Coming Soon!
West Loop
Chicago, IL
920 W. Randolph
Chicago, IL 60661
River North
Chicago, IL
617 N. State St
Chicago, IL 60654
Derby St
Hingham, MA
94 Derby Street, suite 219
Hingham, MA 02043
Stay up to date on store openings and events near you!
What's in Store
Fast Turnaround
We'll custom frame your favorite art, photos, and memorabilia in just one to two weeks.
Expert Design Help
We can help you choose a frame and place your order.
Inspiration
See our frame styles, mat options, and gallery walls in person.
Keeping Our Community Safe
Contactless
Appointments
We're currently serving customers by appointment only (including returns) to maintain safe social distancing.
PPE + Sanitizer
Provided
Masks are required for employees and customers. Shields, gloves, and hand sanitizer are also available.
Enhanced
Cleaning
Our work stations, surfaces, and devices are cleaned between each consultation.
Employee Health
Screenings
We are monitoring the health of our employees daily before entering the store.
Come on in.
We are ready to frame your posters, diplomas, art prints, recipe cards, digital photos (yep, we print them them for you), and pretty much anything else you want to see on your wall everyday.
From a Happy Customer
From a Happy Customer
"The store is COVID19 ready - limited people inside the store, hand sanitizer available for customers, staff wearing masks, etc. The staff was superb."
"Framebridge for Life"
"Framebridge for Life"
"I've had five items framed with Framebridge and I will never go anywhere else for framing. Framebridge for life!"
10/10!
10/10!
"I had an amazing experience at the 14th Street store — I felt safe with the social distancing procedures in place and the associates were so friendly and helped me pick out the perfect frames."
"I'm obsessed"
"I'm obsessed"
"I wasted thousands of dollars in mediocre custom framing before I found Framebridge. I'm obsessed!"
The Framebridge Difference
Framebridge is the easiest way to custom frame the things you love, online or in stores.
Easy Ways to Frame
Just upload a photo, mail-in your physical art, or stop by a Framebridge store.
Clear, Affordable Prices
Simple pricing based on the size of your art. Starting at just $39 + FREE shipping.
Quality Craftsmanship
Every piece is hand crafted in the USA using the highest-quality materials.