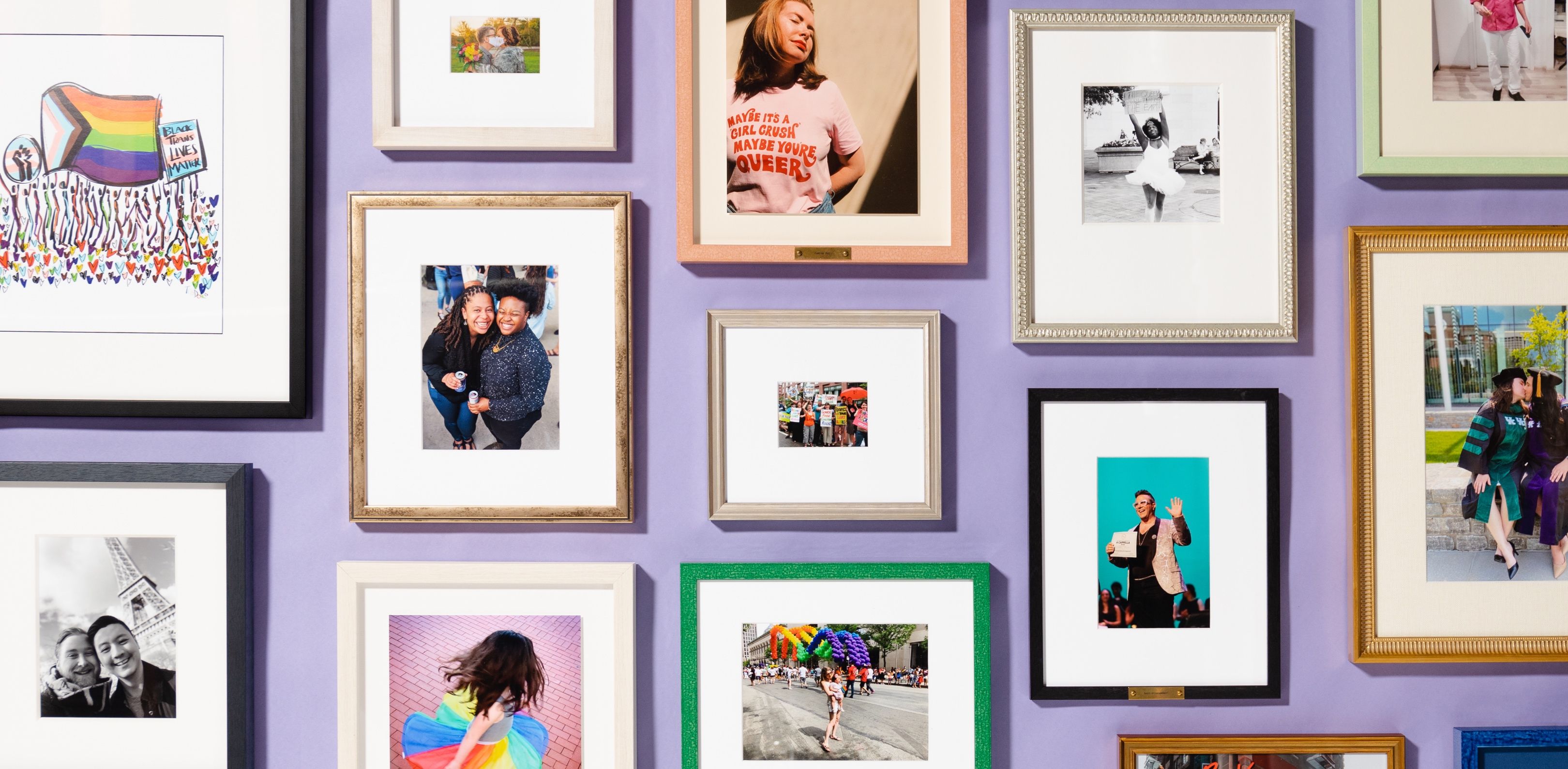 Pride Wall 2021
This year, love, perseverance, and creativity take center stage for Pride. Explore stories of partnership, community and activism. Discover art that uplifts. Take a look at this virtual gallery wall or stop by a store near you to find your celebration—all Framebridged for Pride.
Explore more: Pride 2020 | Pride 2019
"
I was just being me, all day, every day, and I never was ashamed, and no one made me feel anything but acceptance. I am home now, and I am more dedicated than ever to my path.
—Lukcia
You can Framebridge just about anything—what you're proud of. Who you love. The things that make you laugh. The things you find beautiful and inspiring. Whatever it is, we're here to help you celebrate, all year long.