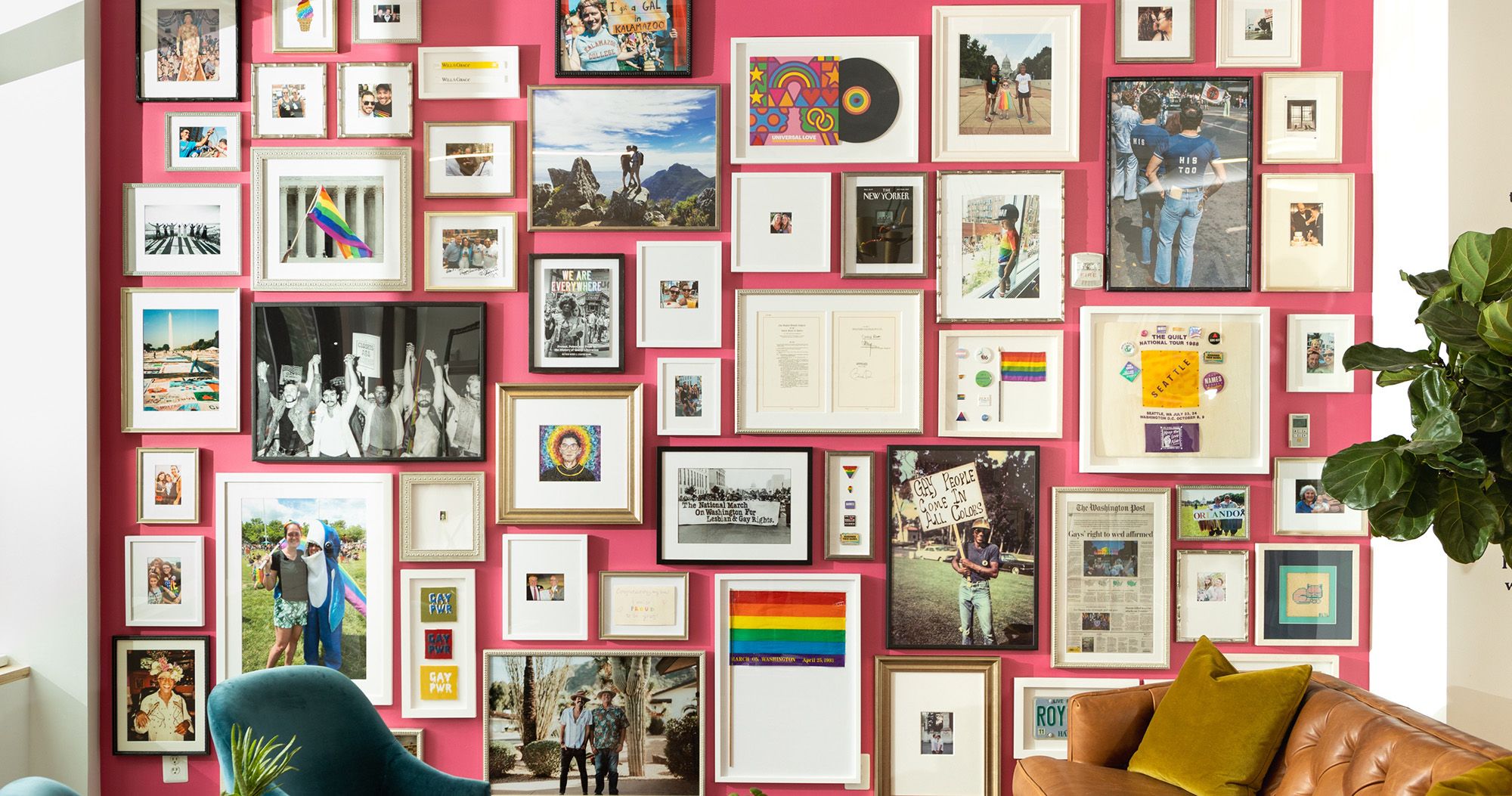 The Pride Wall 2019
As a celebration of LGBTQ+ Pride, we crowdsourced almost 60 pieces for this gallery wall to highlight personal stories that are driven by love, compassion, and a fight for equality. From a sweatshirt worn on the tour of the AIDS Memorial Quilt to first Pride parades and wedding photos, these are the individual experiences that, when shared, create a community.
Thomas Carey
Gay Pride, San Diego, 1978
We Are Everywhere
"Everybody was who they were meant to be at that moment. Seeing it on display was really life-changing for me"
Chrissy B.
Miss Camp America,
Houston, 1975
Gene Evans, We Are Everywhere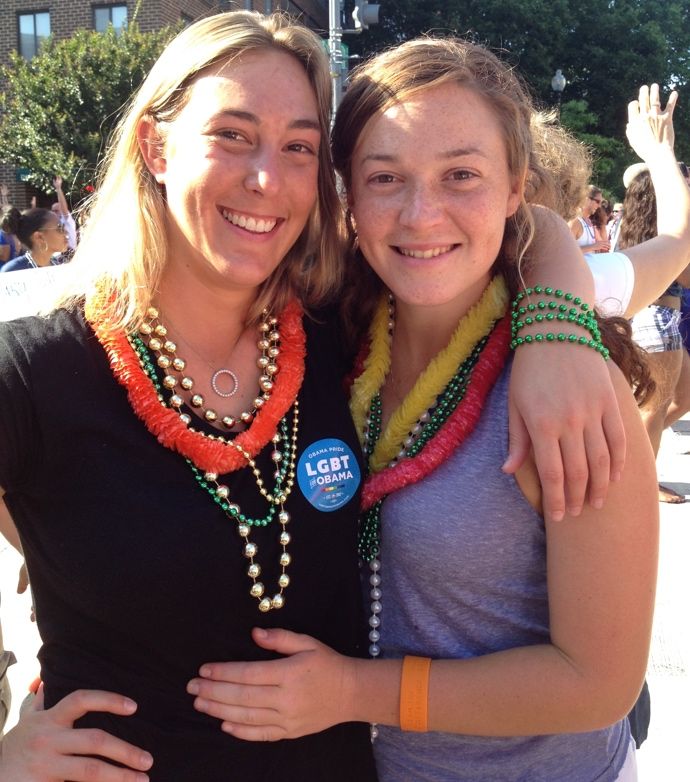 "This was our first DC Pride parade eight years ago. We're now married and still going to the same spot each year to celebrate!"
Lauren Kraemer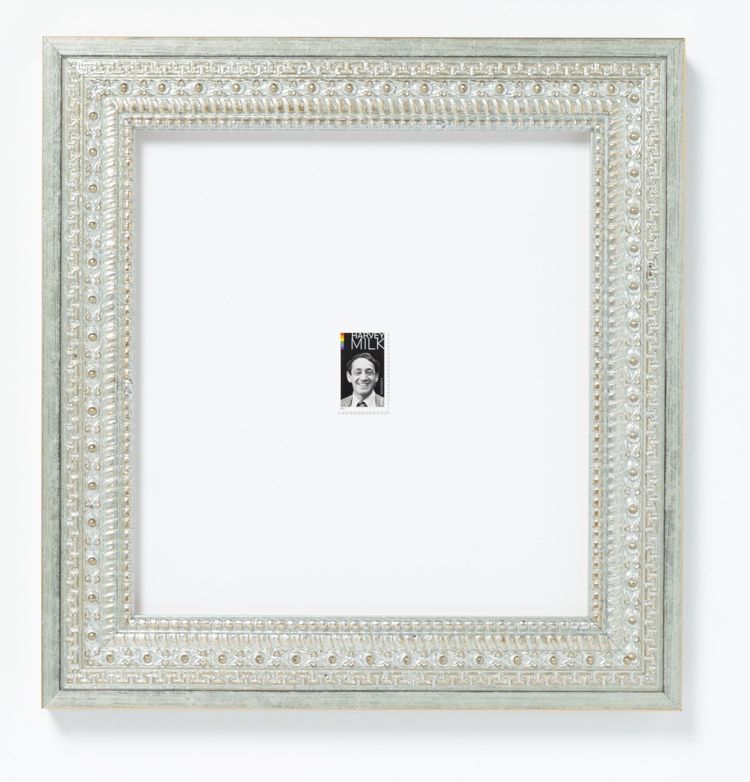 Harvey Milk postage stamp first issued in May 2014
Dave Norton

NAMES Project AIDS Memorial Quilt, Washington DC, 1996
Alan Zingale
Read More
"Two dresses make for prettier pictures. I'm sorry, they just do."
Jen S.

Flag from the March on Washington, 1993
John Rand

Wedding Day
Nonnie Mullin and her wife, Amelia

A portrait of Ruth Bader Ginsburg done in torn paper
Annabelle Wylie
View More
"It felt like everyone was gaining a friend that day. We were able to celebrate the joy of being together."
Felipe E.

Christopher Street Liberation Day, New York City, 1981
We Are Everywhere

"It was one of the best weekends of my life—getting to see him smile and celebrate so purely."
Mitchell Amoros

Shark costume at Cincinnati Pride with sister, Libby
Jen Sturges

Sparkly rainbow ice cream birthday card
Mike Scott

Wedding Party
Christine Parker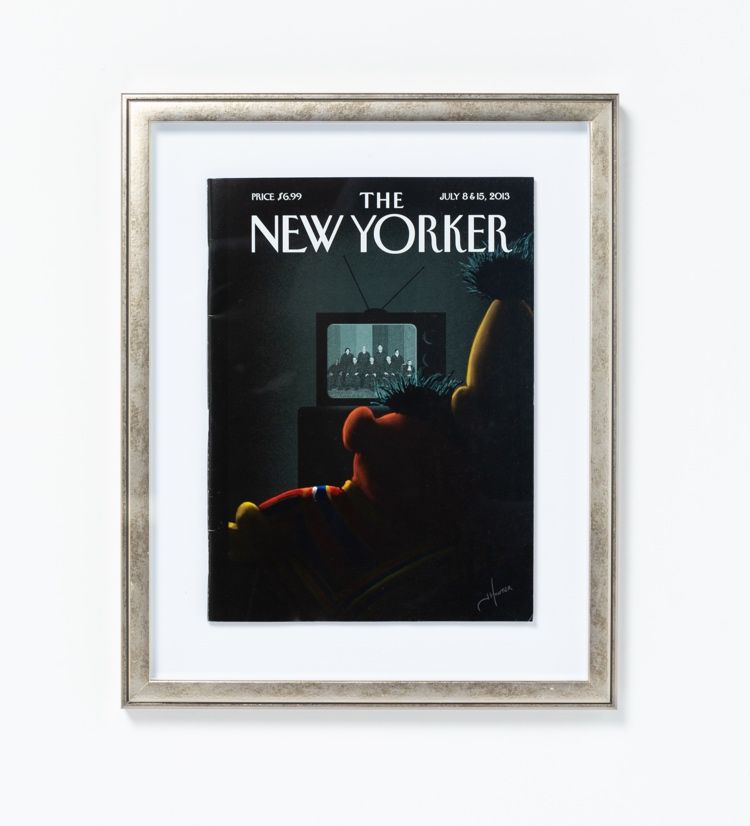 New Yorker cover,
July 8/15, 2013
Matthew Coyne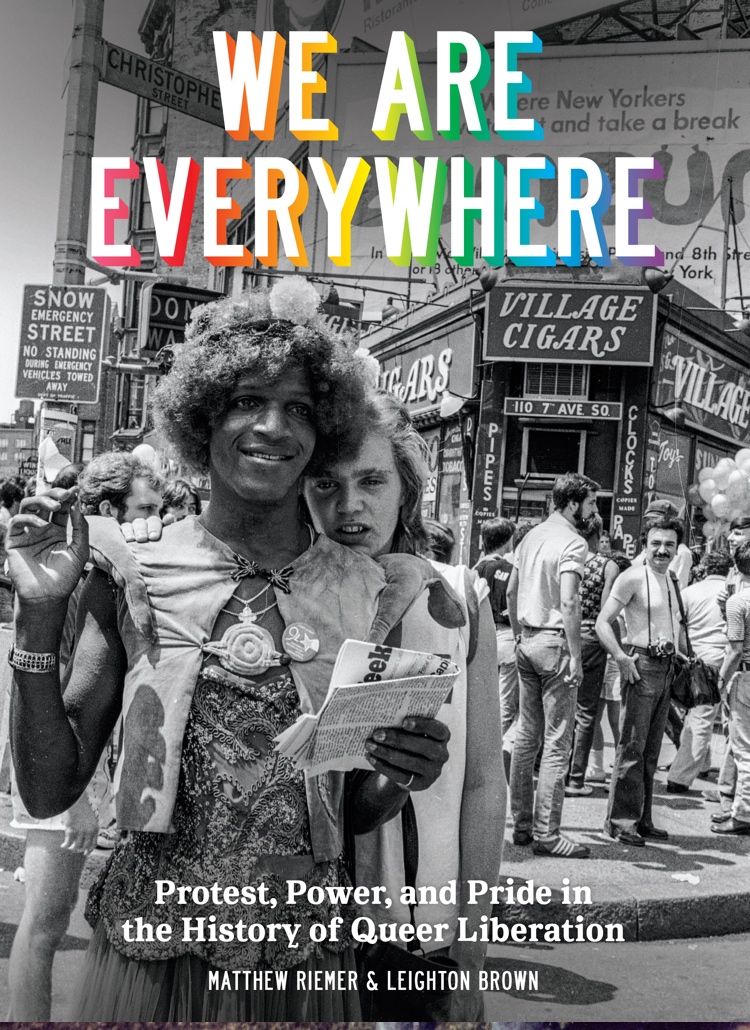 We Are Everywhere: Protest, Power, and Pride in the History of Queer Liberation
Matthew Riemer & Leighton Brown
Ten Speed Press
"I went to Pride and I picked up a flag and it was the first time I felt truly accepted. It was the first time I could say the words 'I am gay.' And it was ok."
Erin K.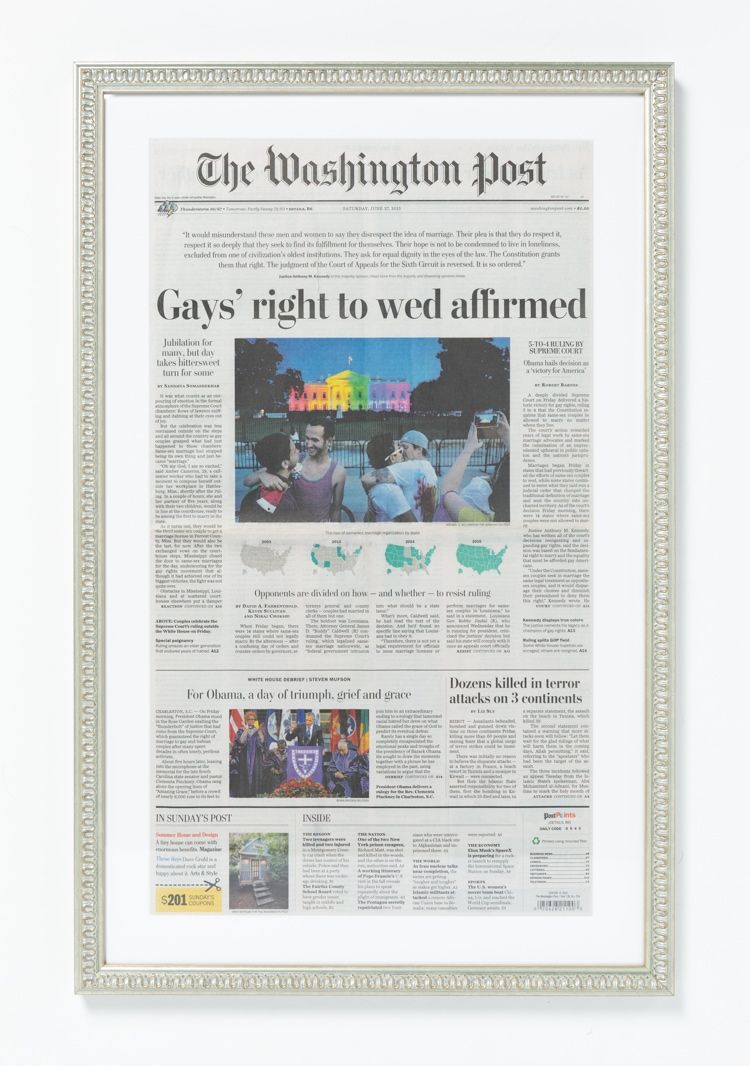 Washington Post front page,
June 27, 2015
Chrissy Bowdren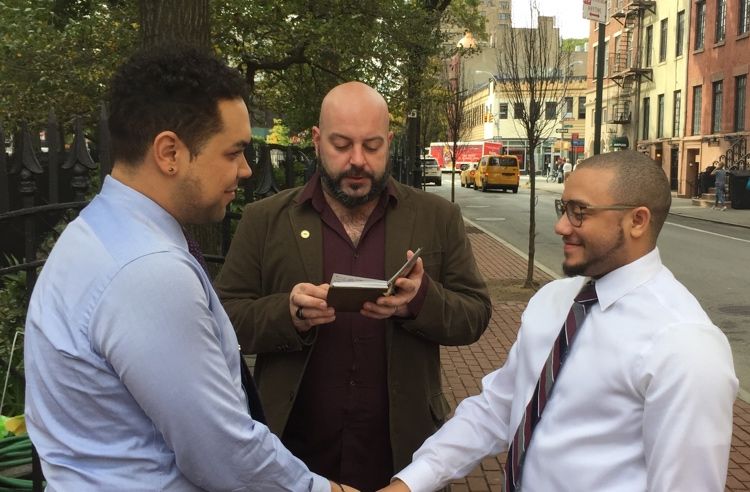 Wedding ceremony outside The Stonewall Inn, October 2017
Francesco De Marco and Jean-Michel Tejeda Cardenas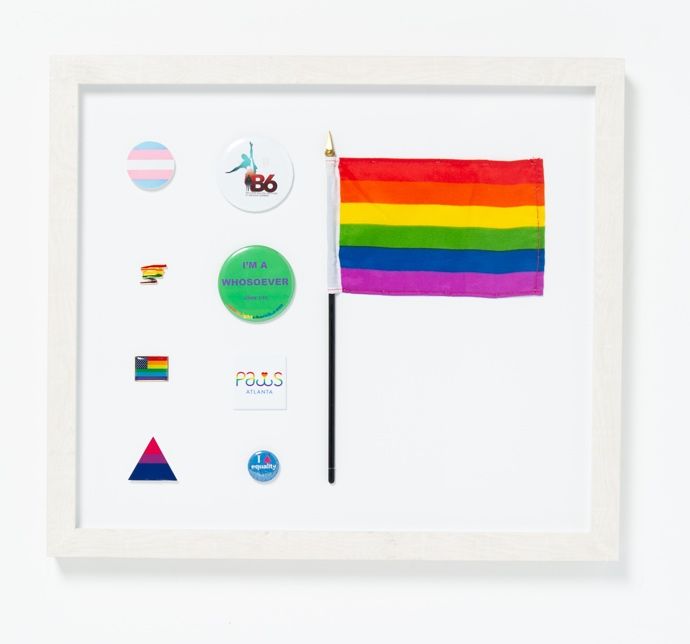 Pride Memorabilia
"It's been a transition for me the past 10 years being able to come out and I don't want anyone else to take 10 years to be able to do that."
Erin Kaufman

Iconic drag queen Marsha P. Johnson, New York City, May 1992
Randy Wicker,
We Are Everywhere

ROYGBIV license plate from a bright blue Subaru Forester
Patty Arehart

On top of Table Mountain, South Africa, January 2018
Frank Kong and Colin Knapp
"She said she liked beer on her dating profile, but it turns out it was mostly just ciders."
Haley O.

A selection of pins from decades of LGBTQ advocacy work
Shawn Lagrega

Louis at Chicago Pride 2017, his first parade ever
Alexis Maloof

Universal Love, album featuring songs that have been changed to have same-sex pronouns
Noelle Fernandez

Selfie
Gabrielle Carolina

"A rainbow behind a Whataburger sign—gay Texas, baby!!!!"
Katherine Haizlip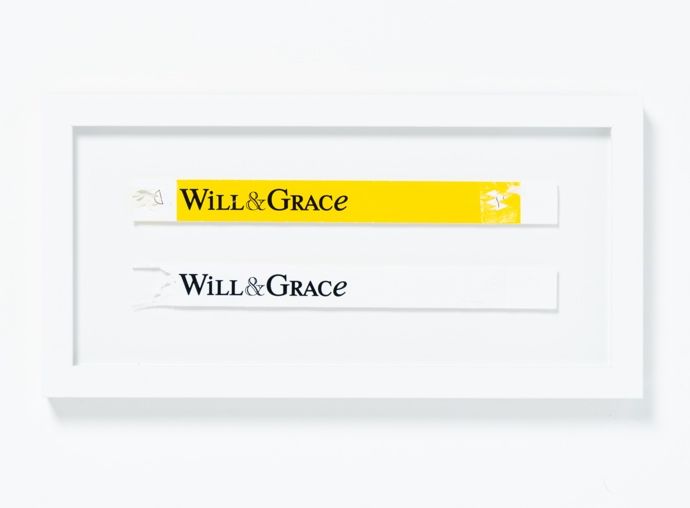 Wristbands from a taping of Will & Grace
"Will & Grace was the very first example I saw of someone being gay and successful and a mainstream show normalizing a gay charater."
Cameron Shepherd
Read More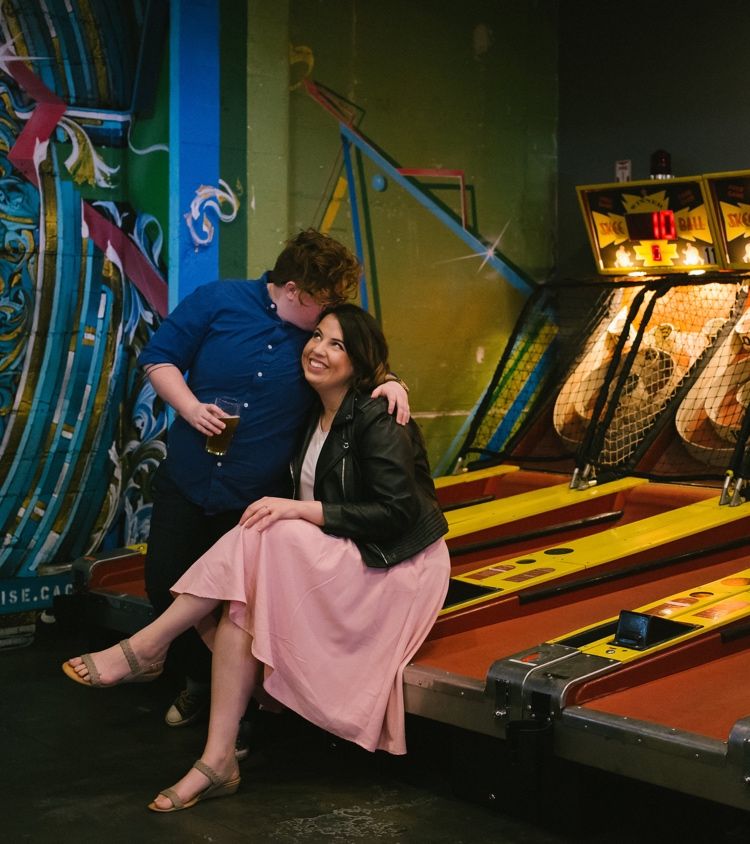 Engagement Photo
Haley O'Phelan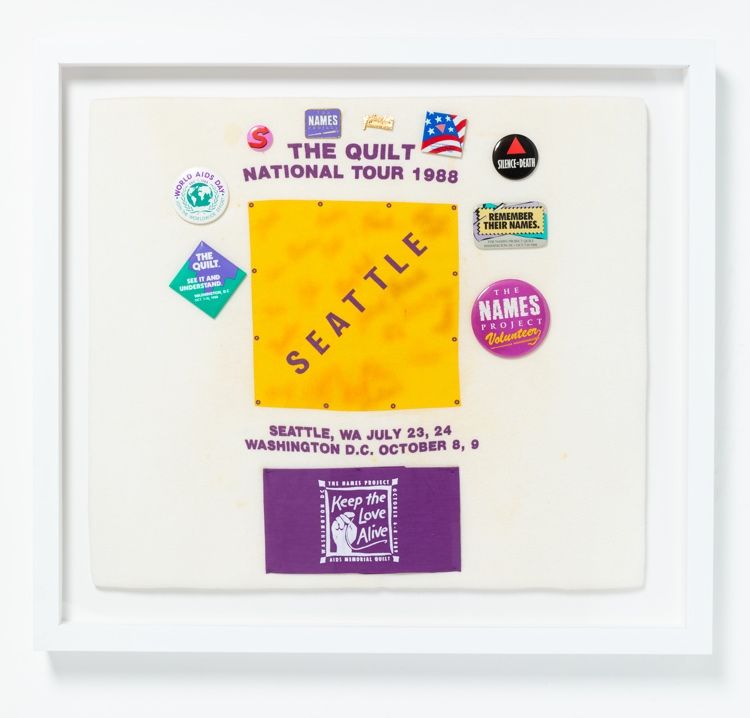 A sweatshirt taken on three tours of the NAMES Project AIDS Memorial Quilt
Alan Zingale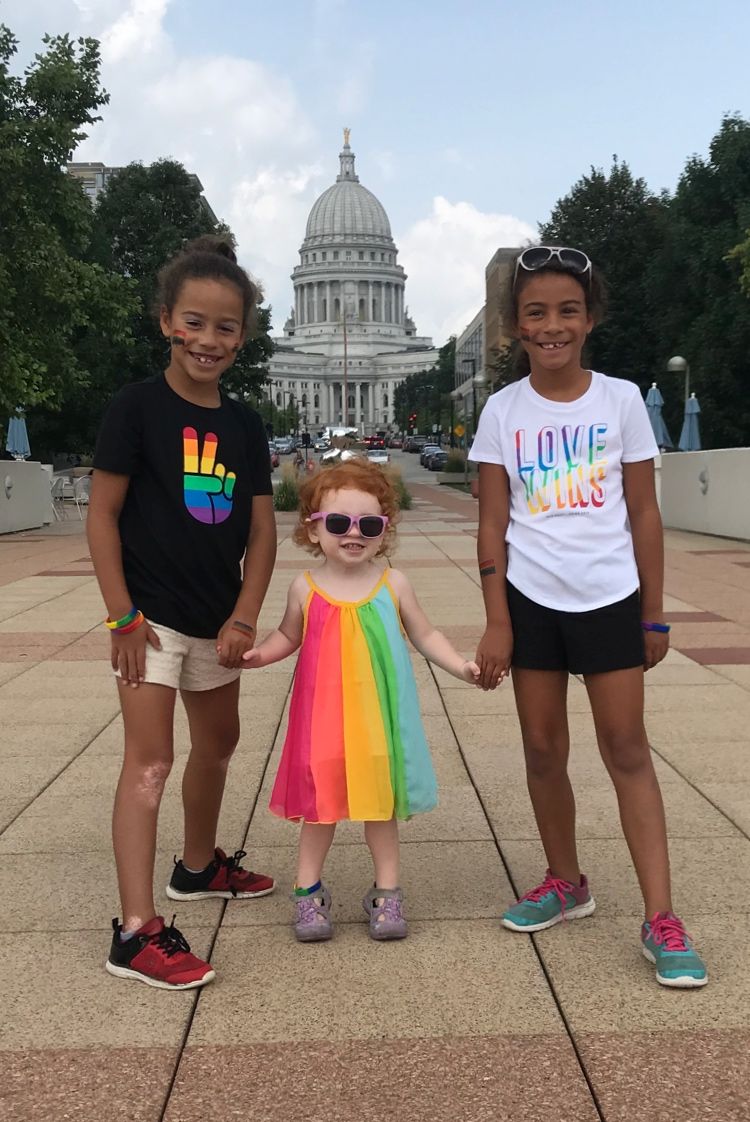 Pride in Madison, WI
Shannon Lubecke
"We are owning this. This is who we are. This is how we represent ourselves. This is how we fight for our rights."
Gil M.

Original letterpress art printed for Pride, signed by artist Amos Paul Kennedy, Jr.
Matthew Coyne

Flag in front of the Supreme Court, June 26, 2015, following decision in the marriage equality case Obergefell v. Hodges.
Victoria Pickering

"On the day of the United States v. Windsor ruling (6/26/13), my then-boyfriend (now-husband) came over and we drank champagne under the stars to celebrate. I 'd written a note about how proud and happy I was to be with him at that moment, and attached it to the champagne bottle. I recently found out that he'd kept it all these years."
Patrick McGettigan

Matt Aument's overalls at a gathering of friends in New York City
Adam Salberg
Read More

A show of love and support after her grandson came out
Steve Snyder

Ben Birdwell and his dad, David, in Phoenix
"We both had changed. We'd both grown. We'd both become more full of grace."
Ben Birdwell

Christopher Street West, Los Angeles, June 29, 1975
We Are Everywhere
"Oh honey, I had a great time."
Unattributed, from the names project AIDS memorial quilt

Cross-stitch from
Great Uncle Billy
Katherine Haizlip