Instax Mini & Polaroid Photo Framing
Instax Mini & Polaroid Photo Framing
Make sure your Instax Mini memories last forever.
Make sure your Instax Mini memories last forever.
START FRAMING
Frame it, Frame it like a Polaroid picture, Frame It, Frame It...That's what OutKast really had in mind, right? We couldn't be more excited that Polaroids and Instax Minis have made a comeback! What's the only thing better than tangible photos you can touch and feel? Custom framing them to hang and enjoy forever.
How to Frame your Photos
ORDER
Upload a photo of your Polaroid or Instax Mini to preview it in our frame styles and choose your favorite.
SEND
Whether you choose our prepaid packaging or prepaid postage— shipping is always free!
ENJOY
Receive your beautifully-framed photos, totally ready to hang.
Want to frame multiple photos in one frame? Email support@framebridge.com for help!
Our Favorite Frames
Whether you're framing one tiny photo or a collection of multiple Instax Minis, you can't go wrong with one of these thin, contemporary styles. For photos like this, we recommend float mounting to raise the photo slightly above the mat and expose all four edges!
"The Internet's best framing services has arrived" – Glamour
See Why Customers Love Us
★ ★ ★ ★ ★
"I can't wait to order more. I love frames and I think that Framebridge does an excellent job with the variety they offer. The quality is amazing, too. I am very pleased. I also have to add, I really like the little touches that came with the frame...the little bag, hanging nail, etc. Great attention to detail and packaging."
– SARAH M.
★ ★ ★ ★ ★
"I have to admit I was a bit nervous sending in a photo of my grandpa's Infantry unit from World War II. But I shipped it in and trusted the designers to pick out the perfect mat and frame for the picture. When the photo showed up on my doorstep looking beautiful, I could not have been more pleased!"
– CASSIE R.
★ ★ ★ ★ ★
"I was nervous about ordering a frame online without seeing it in person. The photos pictured on the site look just like the frame did in person. And it was so helpful to be able to upload a photo of my art to see how the frames would look. The packaging was very protective and overall we are very happy we chose to frame our print with Framebridge."
– JOELLE M.
Why Framebridge?
Place your order from the comfort of your home &
receive the finished framed photos directly to your door.
Pricing is based simply upon the size of your photos and is all-inclusive.
Framing, matting, and shipping for one flat price!
Receive your handcrafted frame within days.
Shipping is always FREE!
Our Promise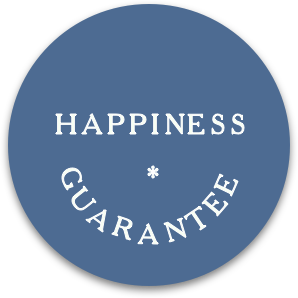 Our Promise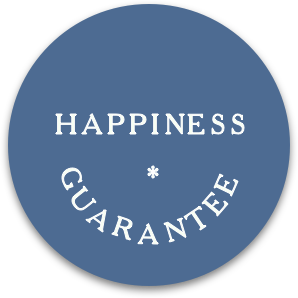 Your happiness is our top priority. If you're not 100% happy with your order for any reason, let us know and we'll make it right.