Wednesday July 24, 2019
It's All Fun and Frames
Framebridge's retail stores are making a splash with
immersive experiences in DC and Bethesda.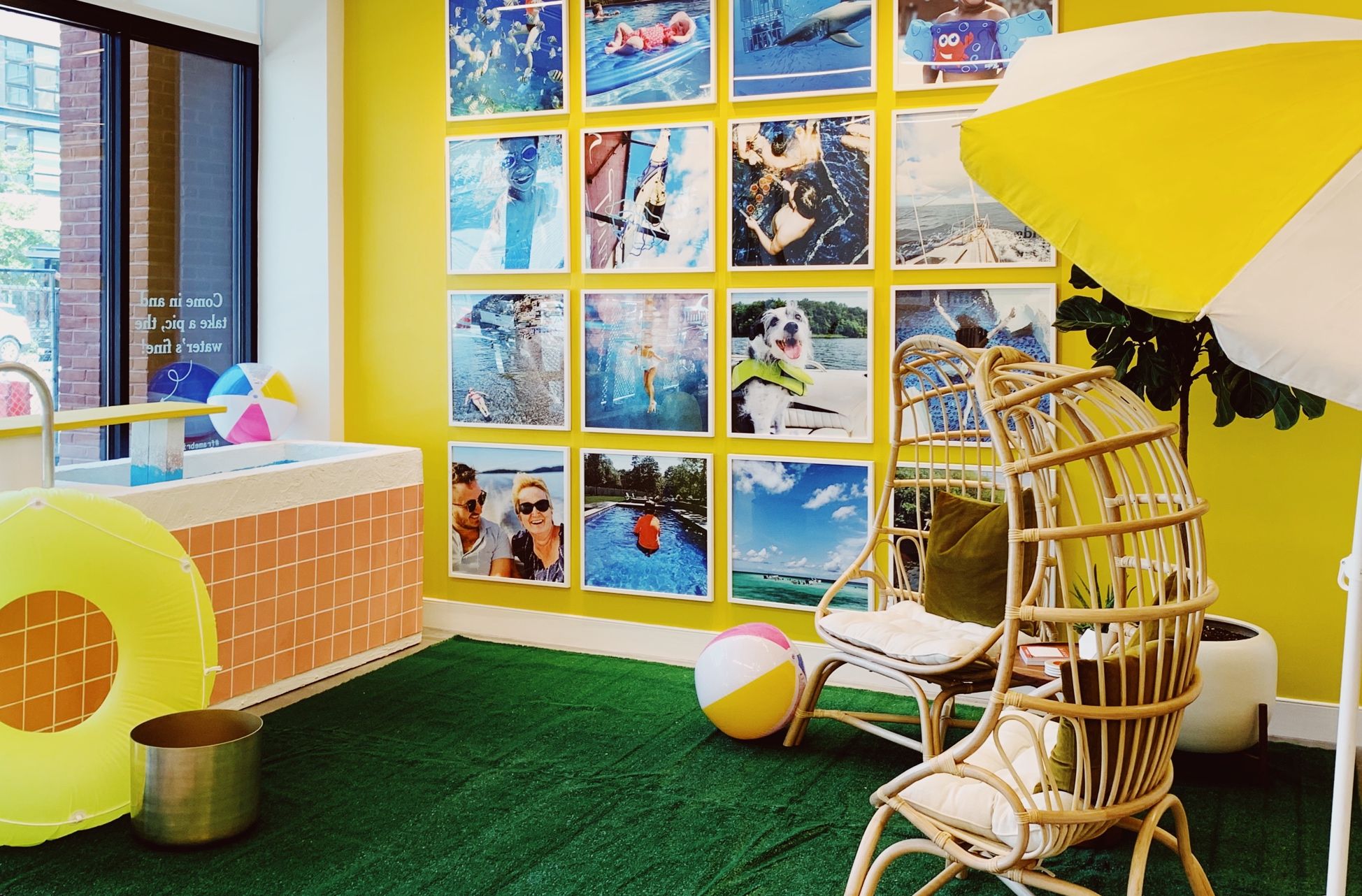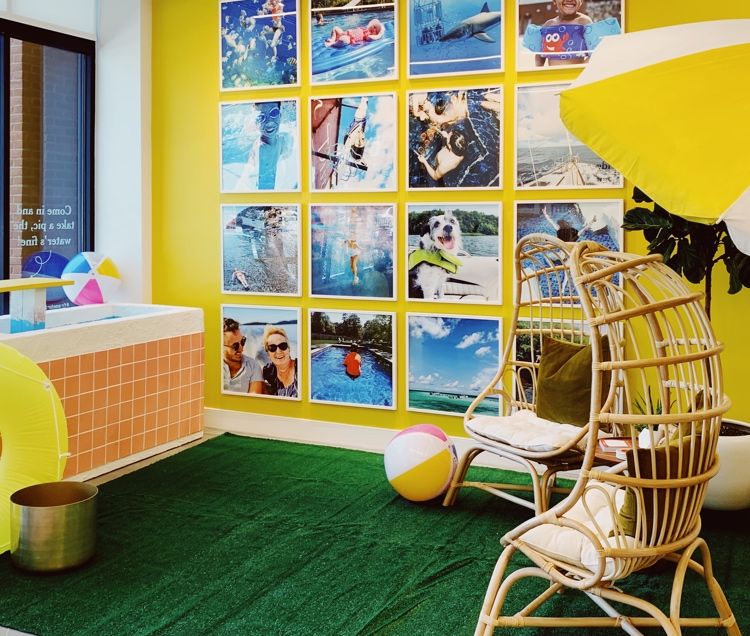 ON DECK : An Instagram-ready pool installation at Framebridge on 14th Street
Don't be surprised if you're invited into the Framebridge store on 14th Street for a quick dip this summer. A new pool has popped up in the window. Ok, so maybe you can't quite cannonball into the (very) shallow end, but as part of an installation that includes astroturf, a pint-sized diving board and rattan cocoon chairs, the whole experience is instantly refreshing and perfectly retro.
"...the whole experience is instantly
refreshing and perfectly retro."
Though no diving is allowed, you can immerse yourself in the gallery wall full of crowdsourced splashy pics and large format underwater photos (there's even a Great White cameo)—snorkeling gear optional. Have your phone at the ready, you'll want to post your poolside lounge to the 'gram. The only thing missing is a drink in a coconut.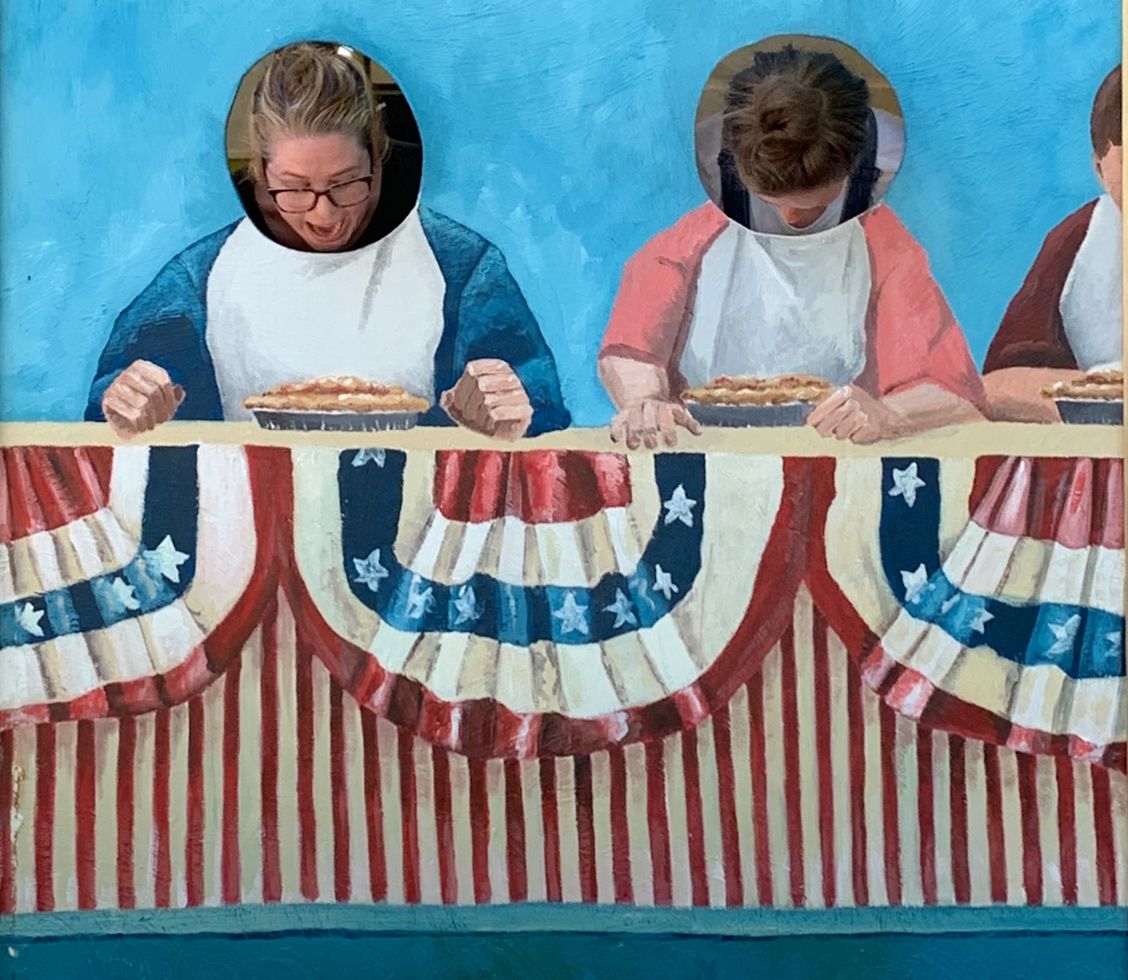 WIN-WIN : Contestants compete in Frambridge's pie-eating contest outside the Bethesda store
More of a landlubber? The Bethesda Framebridge location is fully outfitted for camp with a bright yellow gallery wall full of memorabilia and summertime photos. You literally can't miss the painted scene outside (in a huge frame, of course). There are even face cutouts for you to take part in the pie-eating contest depicted in the frame. Prime photo op #2.
Whatever you 're up to this summer, the DC area stores are here to help you Framebridge it.