Baby Photo Frames
Baby Photo Frames
From newborn photos to the terrible twos, your babies grow up before your eyes. Slow down time and custom frame your baby's best moments.
From newborn photos to the terrible twos, your babies grow up before your eyes. Slow down time and custom frame your baby's best moments.
START FRAMING
Whether you're looking for the perfect new baby shower gift or a parent trying to slow down time, Framebridge offers the easiest, most affordable way to custom frame baby photos from every age and stage.
ORDER
Preview your piece in our frames and choose your favorite.
SEND
Upload a digital file for us to print, or mail a physical piece (we'll send you a free, secure pre-paid mailer).
ENJOY
Receive your beautifully-framed piece, totally ready to hang.
The easiest way to frame photos one-handed while holding a baby.
Our Favorite Baby Photo Frames
There's nothing sweeter than a newborn baby in a classic silver frame. Whether you're framing for yourself or a gift for grandma, you can't go wrong with these delicate silver frame styles.
Prices Start at $39 | Free Shipping | We Print & Frame Your Photos
★ ★ ★ ★ ★
"As a full time working mom, life is crazy. I somehow manage to get take photos but then they are trapped on my phone, computer, or camera. Framebridge makes it incredibly easy to turn these photos into artwork. The designers are a great, the process is easy and the customer service is what keeps me coming back time and time again. I don't have to print my photos then drive to a store, unload the baby, haul everything inside and then go through the long process of picking out frames. With the traditional service I would have to wait around two weeks to get them back with Framebridge, I get them in less than week usually and they are delivered to my doorstep. If you can't tell, I am quite the fan of convenience."
– MADELYN T.
★ ★ ★ ★ ★
"Thanks for making it so easy to put pictures of my kids on my walls. It probably wouldn't get done otherwise and they'd end up with terrible childhoods, thinking their busy, working mom didn't love them enough to take the time to have photos framed of them. XOXO kudos!"
– LAUREN E.
★ ★ ★ ★ ★
"My sister and brother-in-law had a baby just three weeks ago and live out of town. With Framebridge's easy Father's Day frame collection, I was able to gift my brother-in-law his first picture with his new son—from my phone. Couldn't be easier. He was so touched."
– DAVID N.
Why Framebridge?
Place your order from the comfort of your home &
receive the finished framed baby photos directly to your door.
Pricing is based simply upon the size of your photos and is all-inclusive.
Digital photo printing, framing, matting, and shipping for one flat price!
Receive your handcrafted frame within days.
Shipping is always FREE!
Our Promise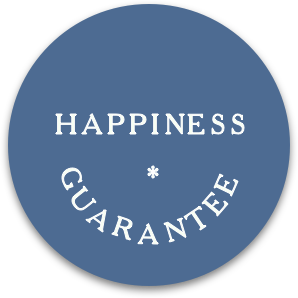 Our Promise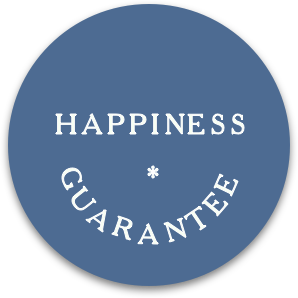 Your happiness is our top priority. If you're not 100% happy with your order for any reason, let us know and we'll make it right.