Let Your Framed Flag Fly
"I could figure out something to do outside of golf, but I need to write every day."
Tom Coyne has written a novel, the film adaptation of the novel, three (soon four) nonfiction books, and countless essays and reportage pieces across publications—all about his singular passion, golf.
One might imagine that the office of a golf writer is both creative and filled with paraphernalia from the game. In Tom's case, it's true—his self-dubbed "golffice" does not disappoint.
Custom built five years ago in the space above the garage, it's where Tom does his work, amidst his collection of a lifetime of play. He has golf logo balls (many from the courses in his book A Course Called Ireland, where he played every golf hole in Ireland by foot), ball markers from courses around the world and he even built a golf hole, with a flag, in the middle of the floor (surrounded by "nice carpet that's about an 11 on the simpmeter").
There are photos from beautiful and famous courses around the world, like one of him on the Ben Hogan bridge at Augusta. It's near the scorecard from the same visit, where he shot 80 ("a lot of good looks at birdie," but the greens are "treacherous").
One thing the golffice didn't have, until recently, was framed flags.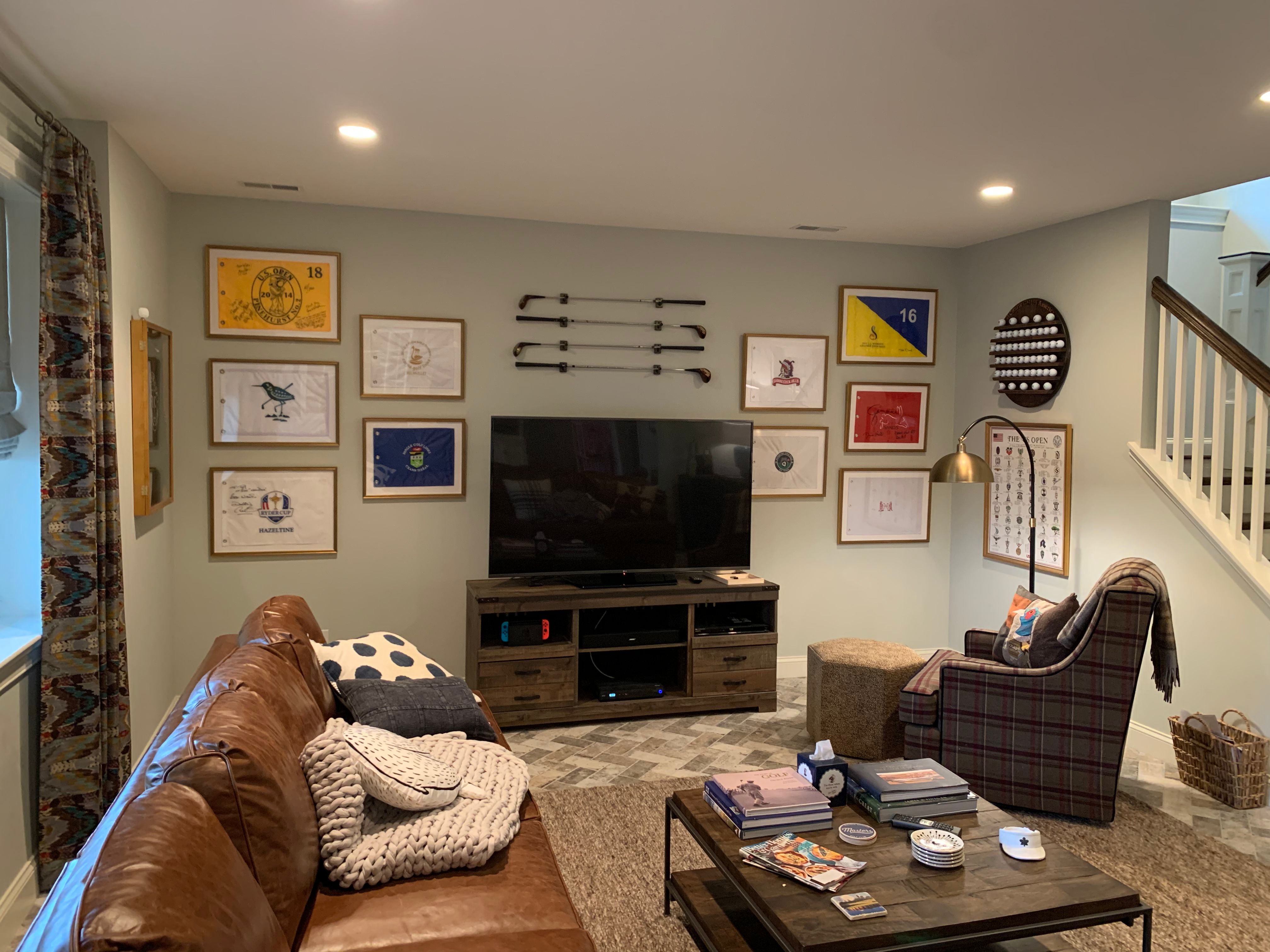 For nearly ten years, he has been collecting flags from courses. For Tom's latest book, A Course Called America, he played over 300 rounds over 8 months all across the country. Not surprisingly, a lot of great flags fell into his lap.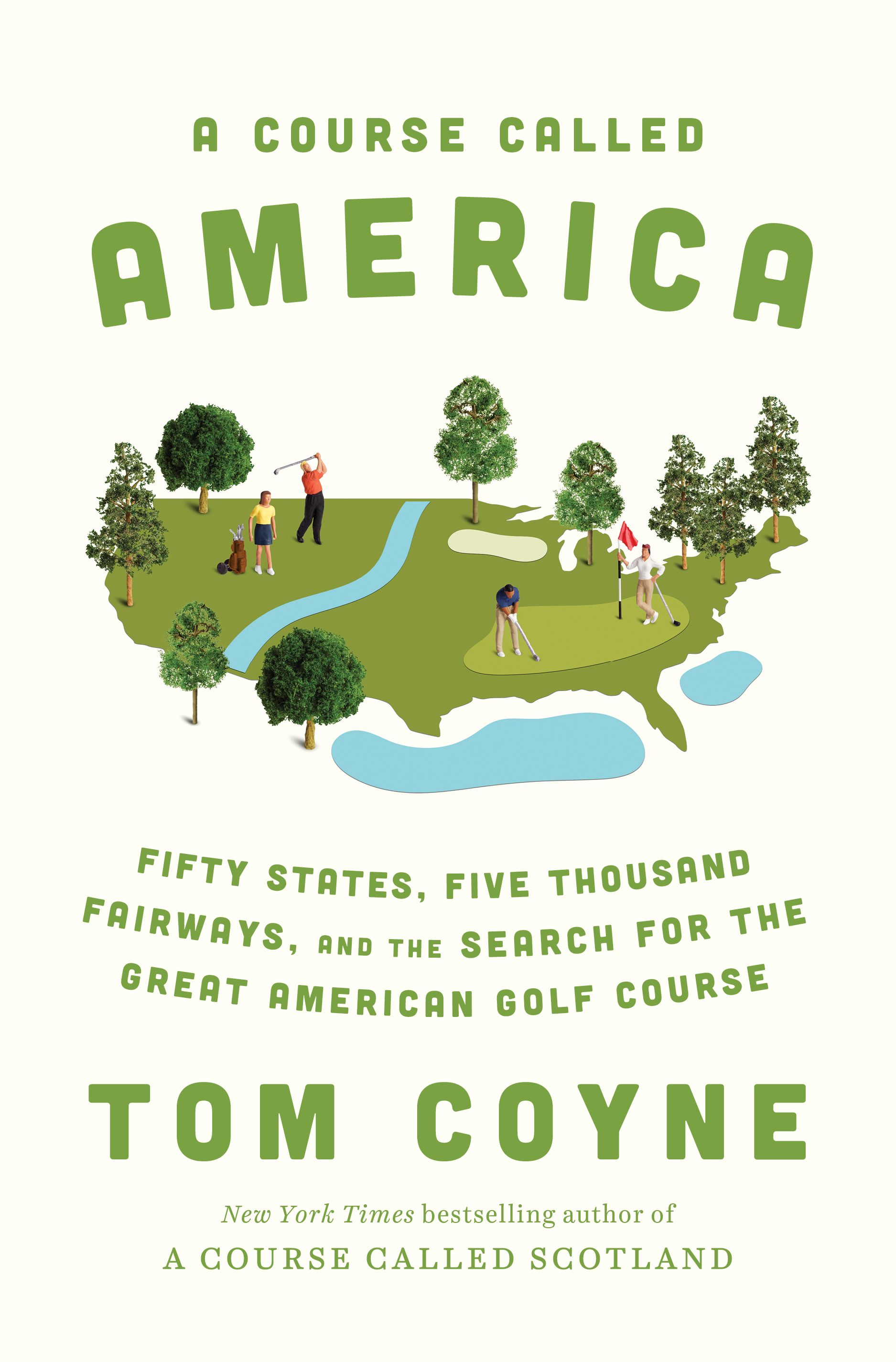 Pinehurst, where he wrote a piece for Sports Illustrated about fulfilling somebody's dream to play a round at the famed course. He expected a lot of celebrity requests, but the winner was a veteran who wanted to play with the fellow soldiers who saved his life in Afghanistan. They all signed a flag for Tom.
A Ryder Cup flag, signed by professional golfer Darren Clarke when he was captain of the European side. Flags signed by groundbreaking golf architects like Tom Doak and David McLay-Kidd. National Golf Links. Shinnecock. The Creek.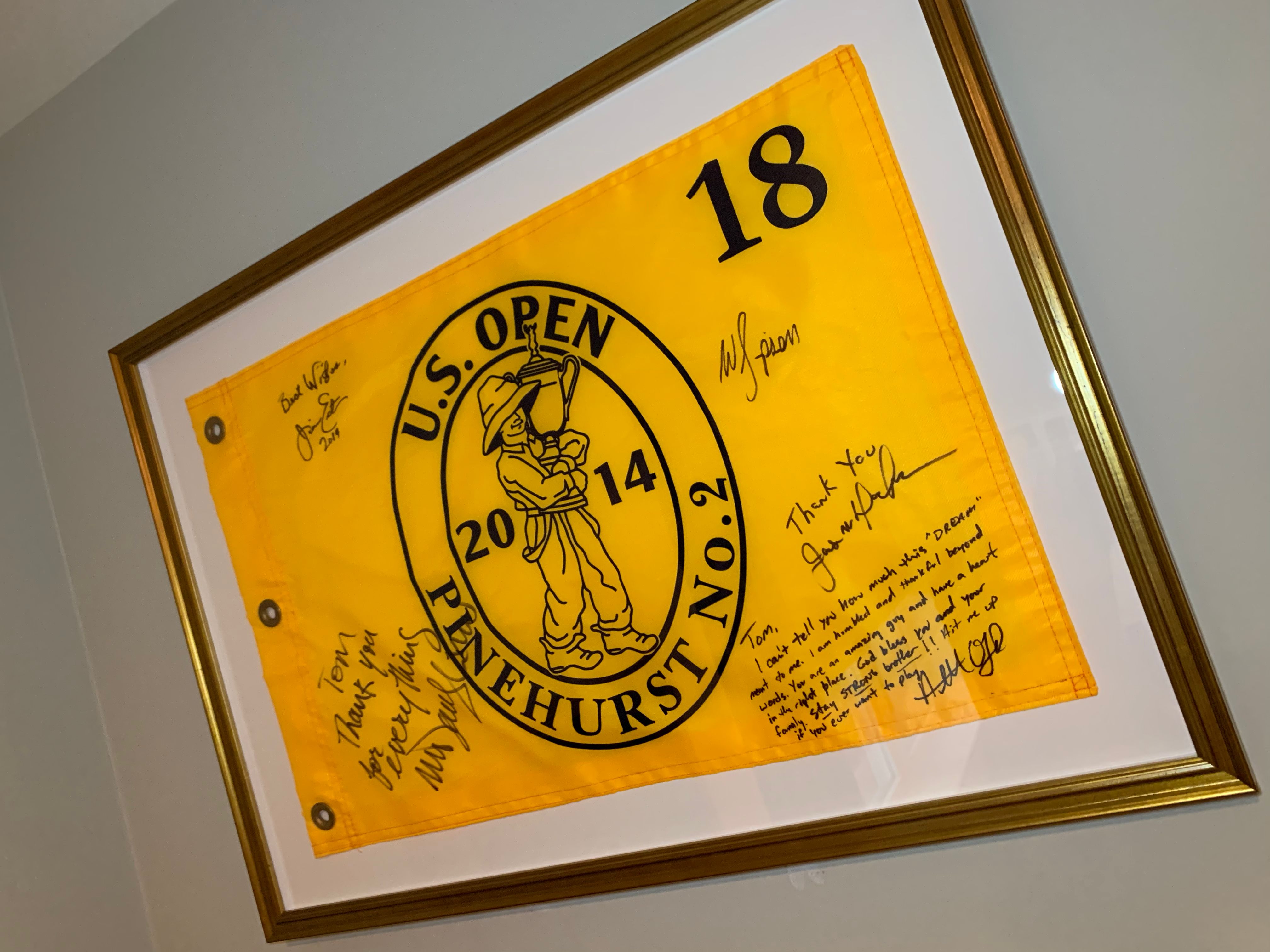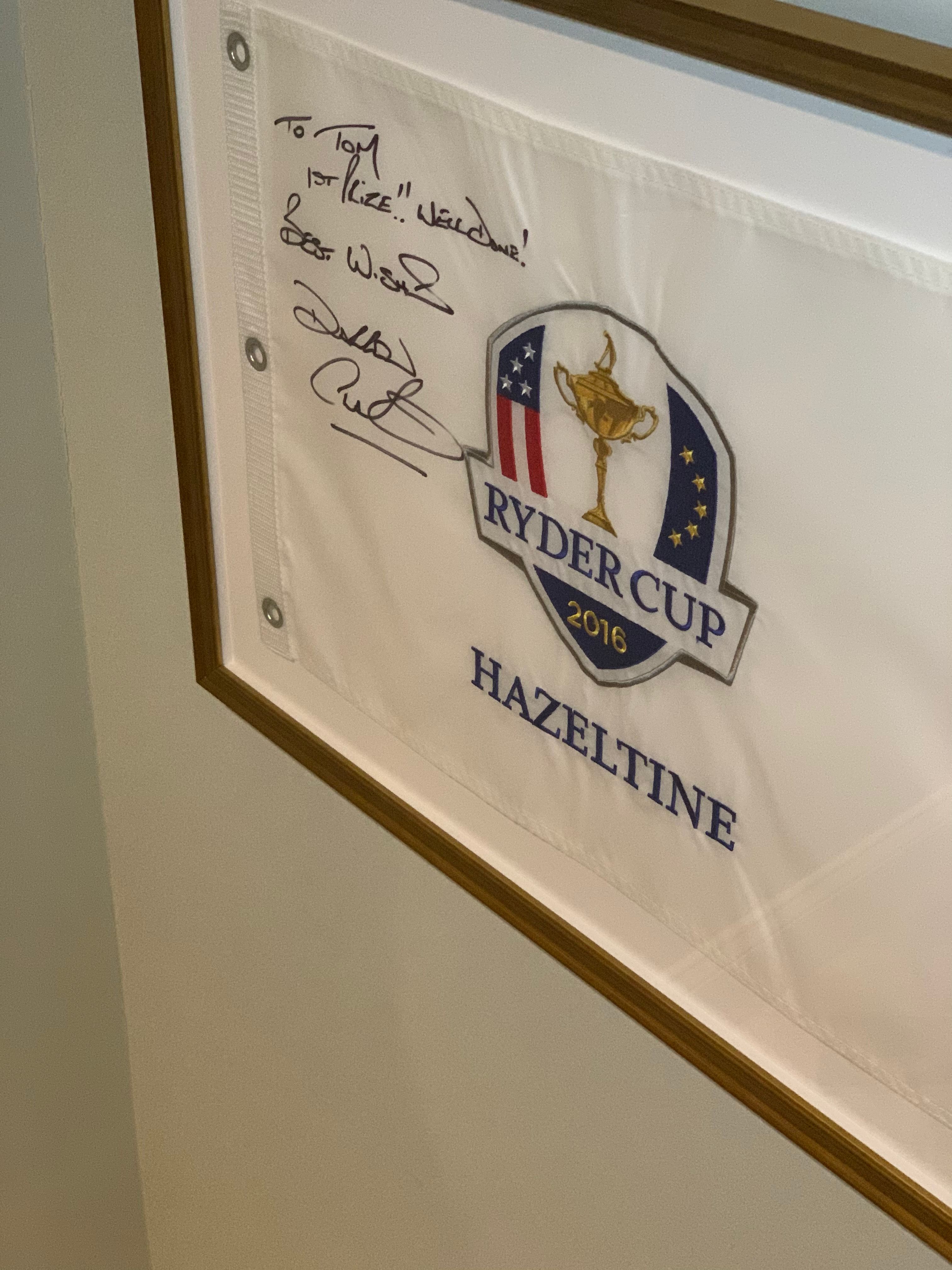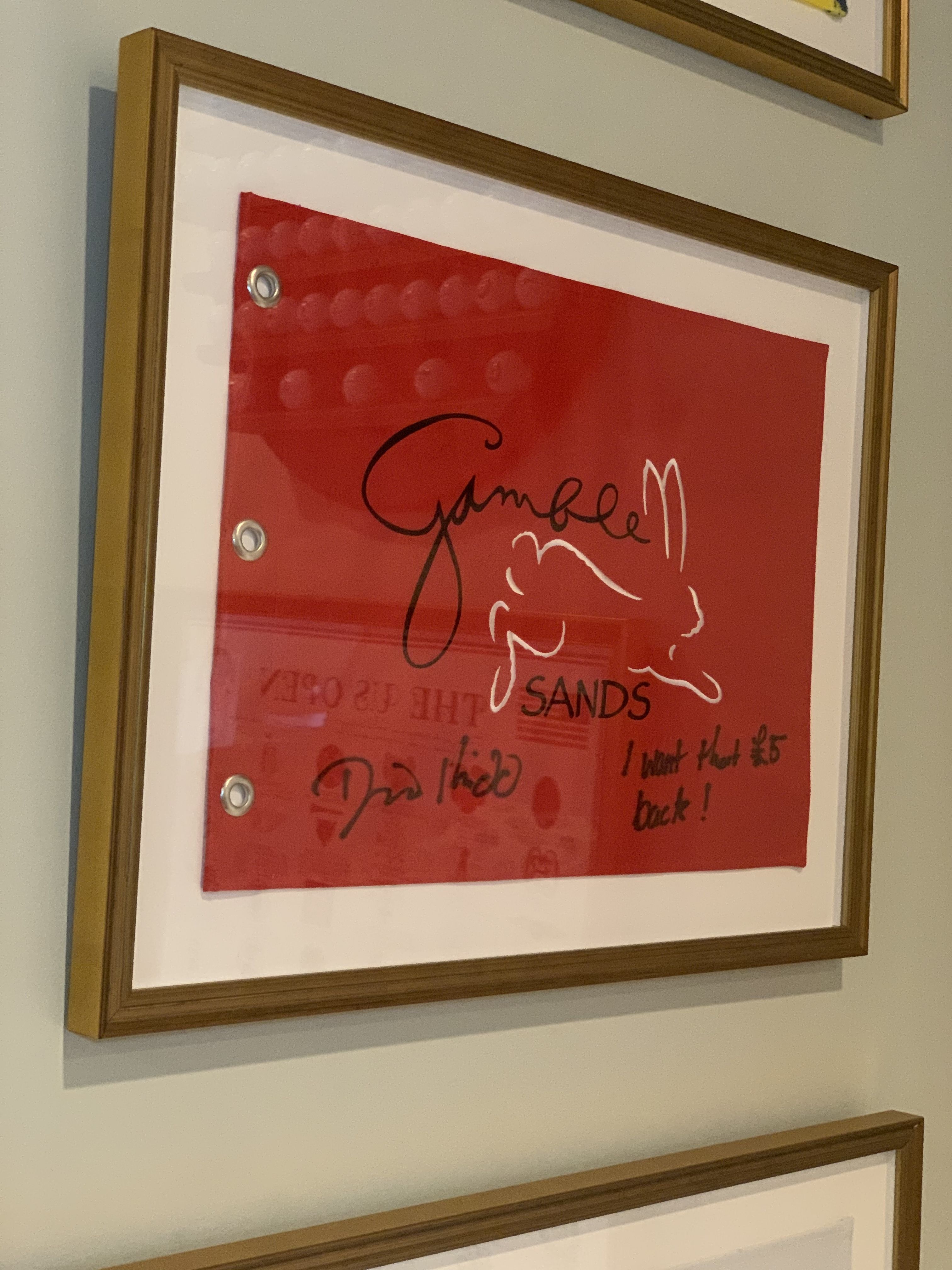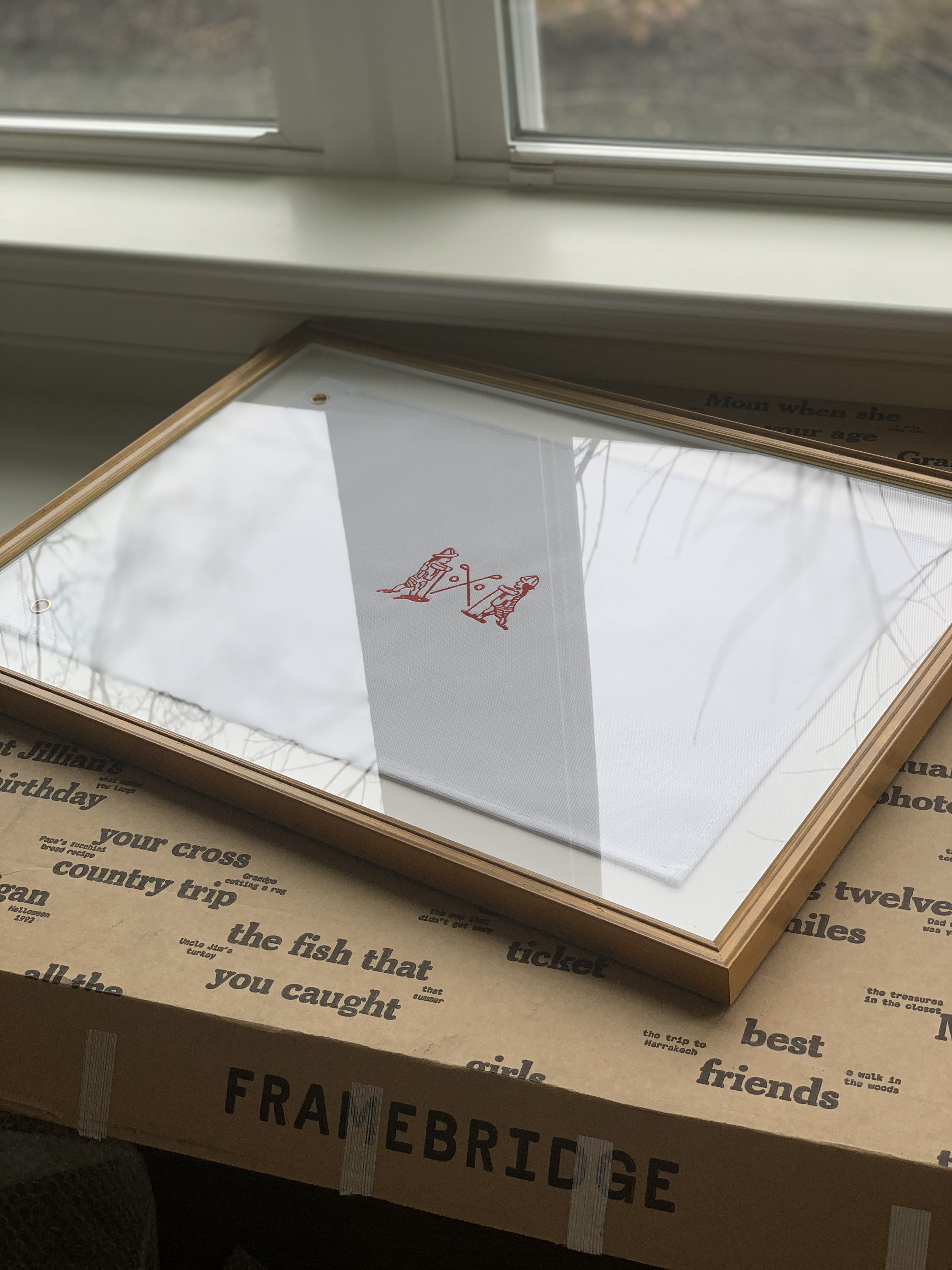 Sure, the course has to sell a flag, it has to be a special place, but Tom will be the first to admit that the logo also has to look cool. "It should be a conversation piece." The Creek might be his favorite, because "it kind of looks like the bird is getting impaled."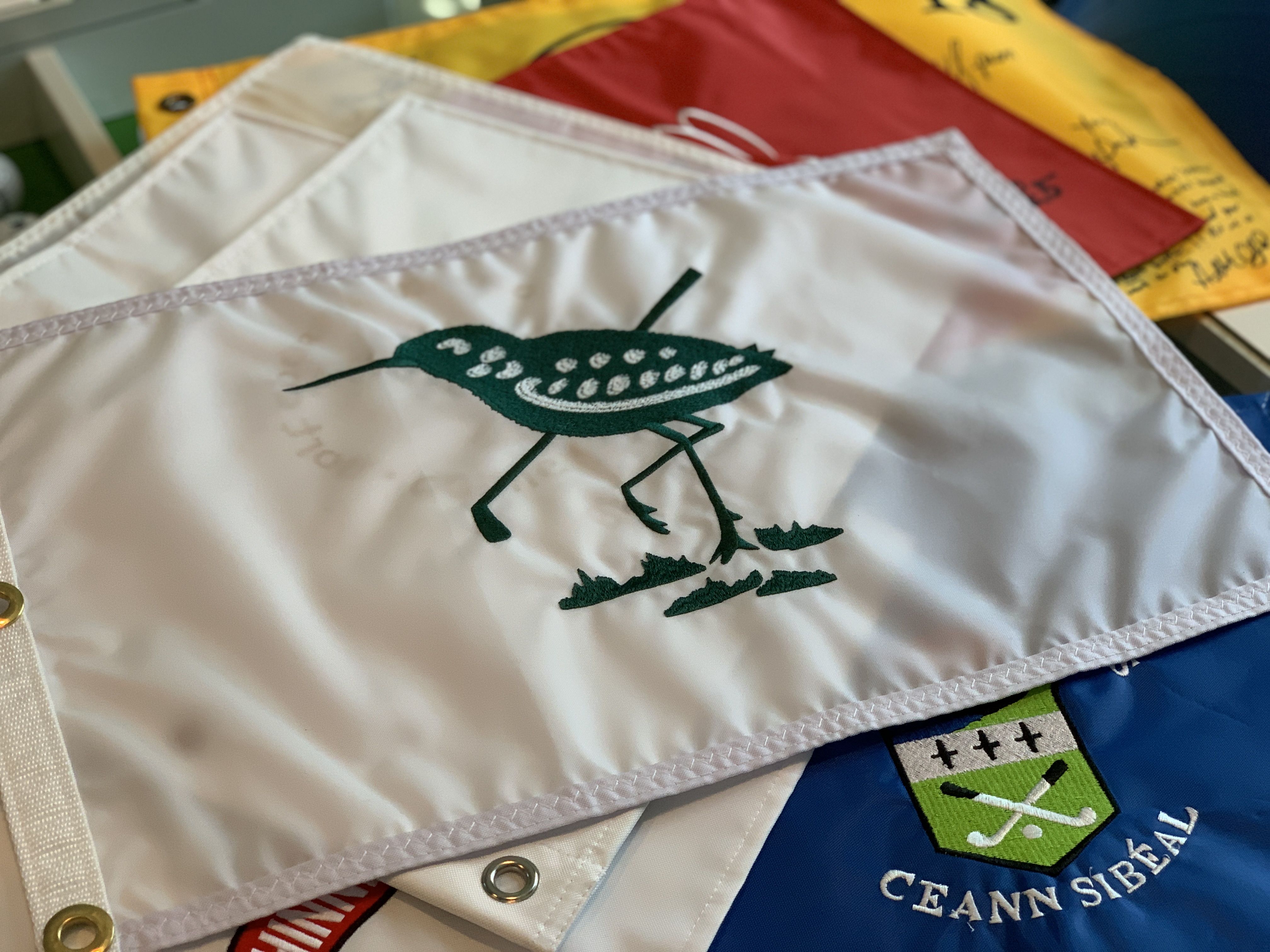 Tom has seen, played, and written about the most famous golf courses in Ireland, Scotland, and the United States, but his favorite place in the world is his golffice. Much like golf, writing is a solitary practice, a "life filled with insecurity and doubt." But his office and its memories give Tom a sense of purpose. Whether putting with his daughters, wasting away on Zoom, or toiling with the written word, when there, he says "I feel like I know what I do."
Into golf (or just about anything else)?