The Great American Summer Roadtrip: Framebridge Edition
There's nothing like the possibilities of the open road. The tourist-y detours. The scenic overpasses. Gas station ICEEs. The games of "I Spy." Punch buggie red! Don't forget the map, because your destination is The Great American Summer Roadtrip: Framebridge Edition.


We see custom vanity plates Framebridged all the time. As the map shows, they're from all over America's great states and open roads. From Oregon to Maine, and "Talladega Nights" to homesick for New York lights, these are some of our favorites and the stories behind them.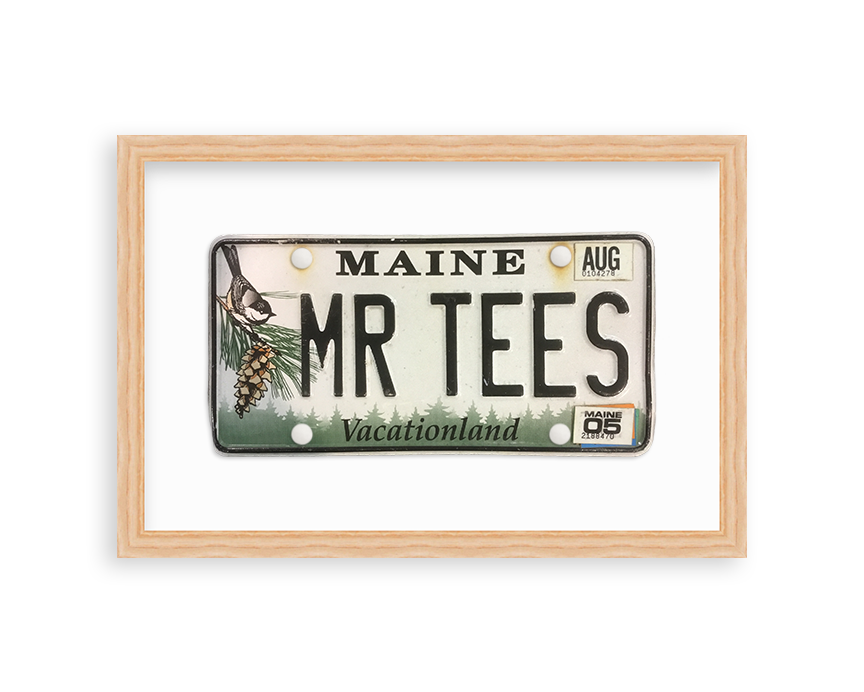 Ash (Gallery), wood frame.
"I got this framed as a Christmas present for my brother in law who plays college golf and is from Maine!"—Philip O.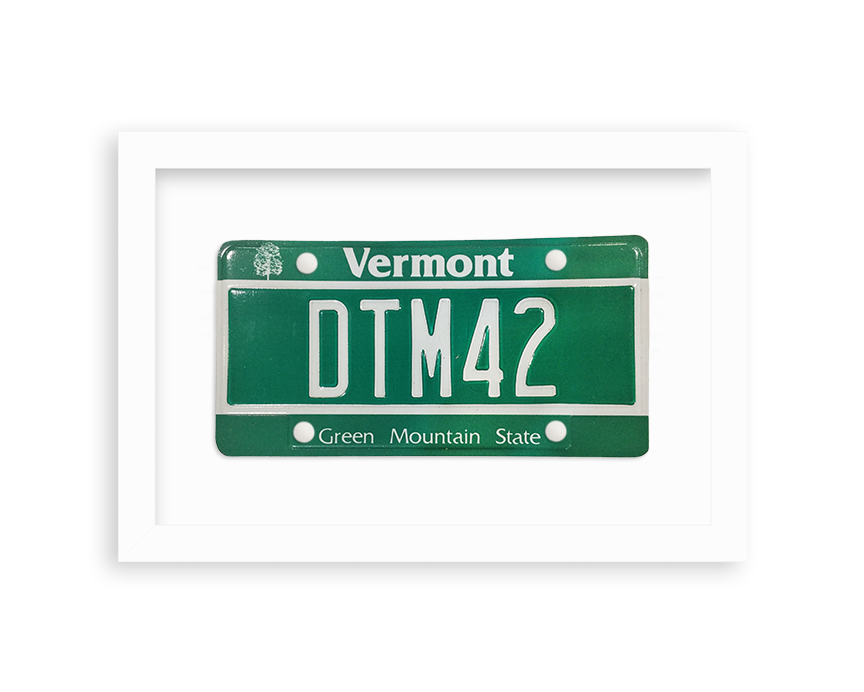 Irvine, white frame
"This was my dad's plate (DTM were his initials and 42 was the year he was born) who passed away in 2018. I had this framed to remind me, and my family, of him. It hangs in our basement where we see it daily."—Jason M. (@jasonmchugh
)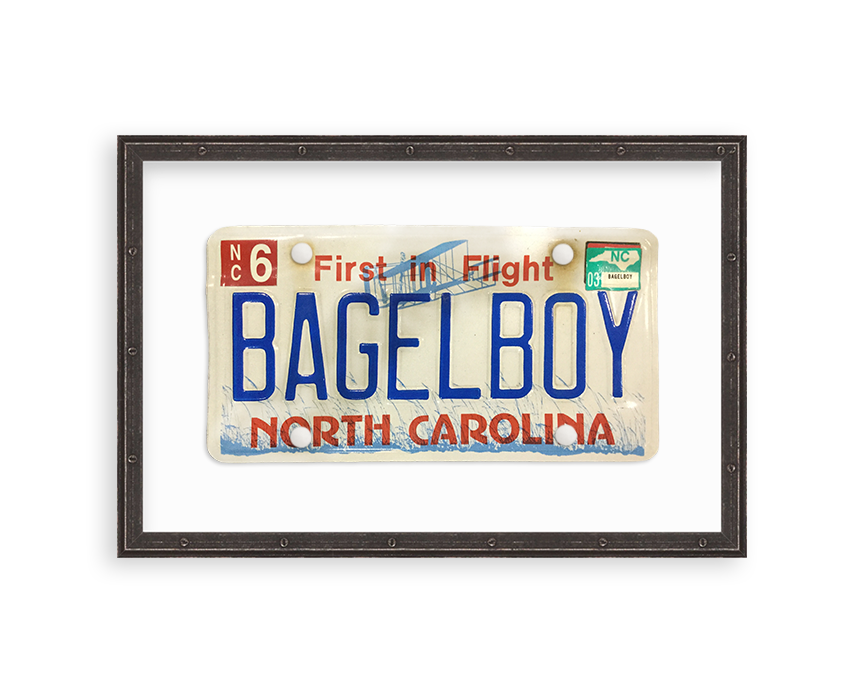 Bolton, black frame
"
The license plate is from my first car, a 1995 Oldsmobile Cutlass Supreme (when I lived in North Carolina for college).

I was a homesick transplant from NYC and was surprised to learn that this vanity plate was not taken by anybody else in the state. T

his was also my email address at the time, but that's another story...

"—Andy S.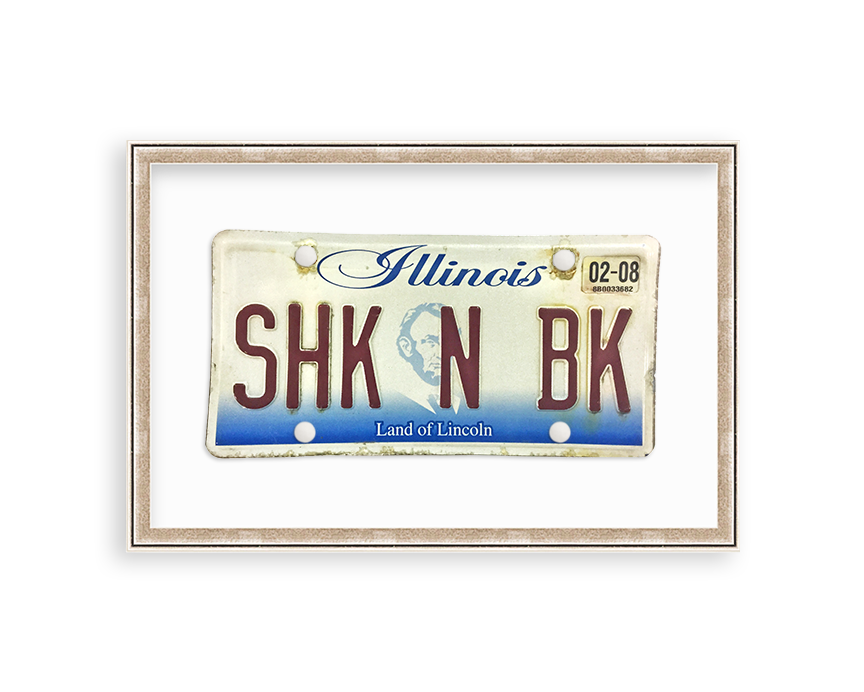 Ventura, metallic frame.
"
My brother and I shared our car during our high school years. The plates were gifted to him from our oldest brother for a Christmas present the same year that Talladega Nights came out. Soon after, the family car became known as the Shake N Bake car throughout our high school. I got the plates framed for a wedding present for my brother and my now sister-in-law, who are high school sweethearts, as a reminder of the early years of their relationship.

"—Hannah R. (@hraenendayh)
Feeling the urge to get a custom vanity plate and have it framed? We don't blame you. Safe travels!