Oh, The Puzzles We've Framed
We love framing accomplishments. And a puzzle is no small feat. Once the hard work is over, framing a puzzle allows you to re-live the experience over and over again. Here are some of our favorite puzzles that we've framed and the stories behind them.



Puzzle By The Bay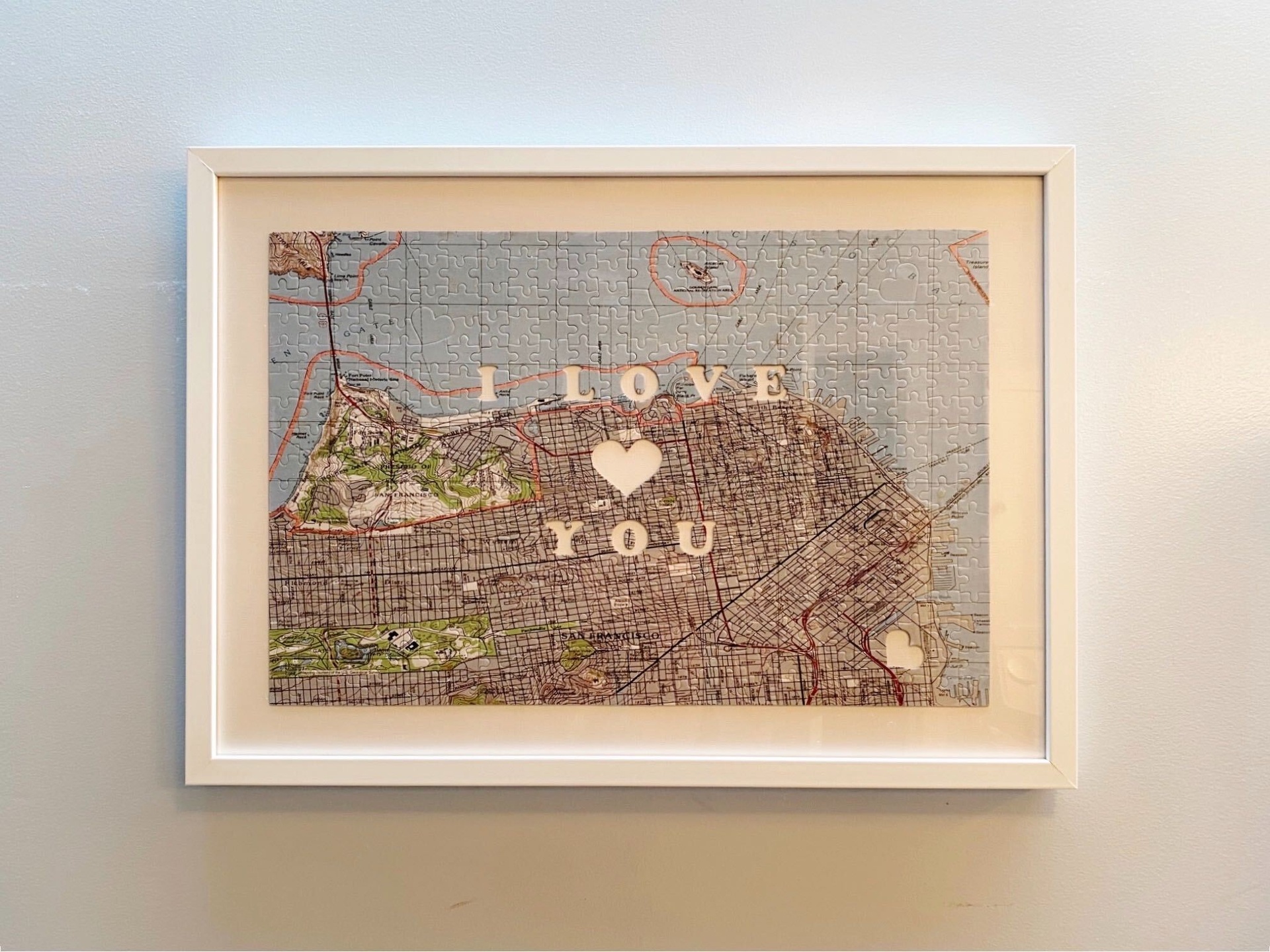 Irvine Slim, white frame
"My husband custom ordered the puzzle for Valentine's Day a number of years ago, with hearts on locations special to us. The largest heart represents the location of our first date, and where, three years later, he proposed. We finally assembled the puzzle on our anniversary this year, pandemic style "date night," and framed it as an anniversary gift to one another!"—Betina B.
Go Nats!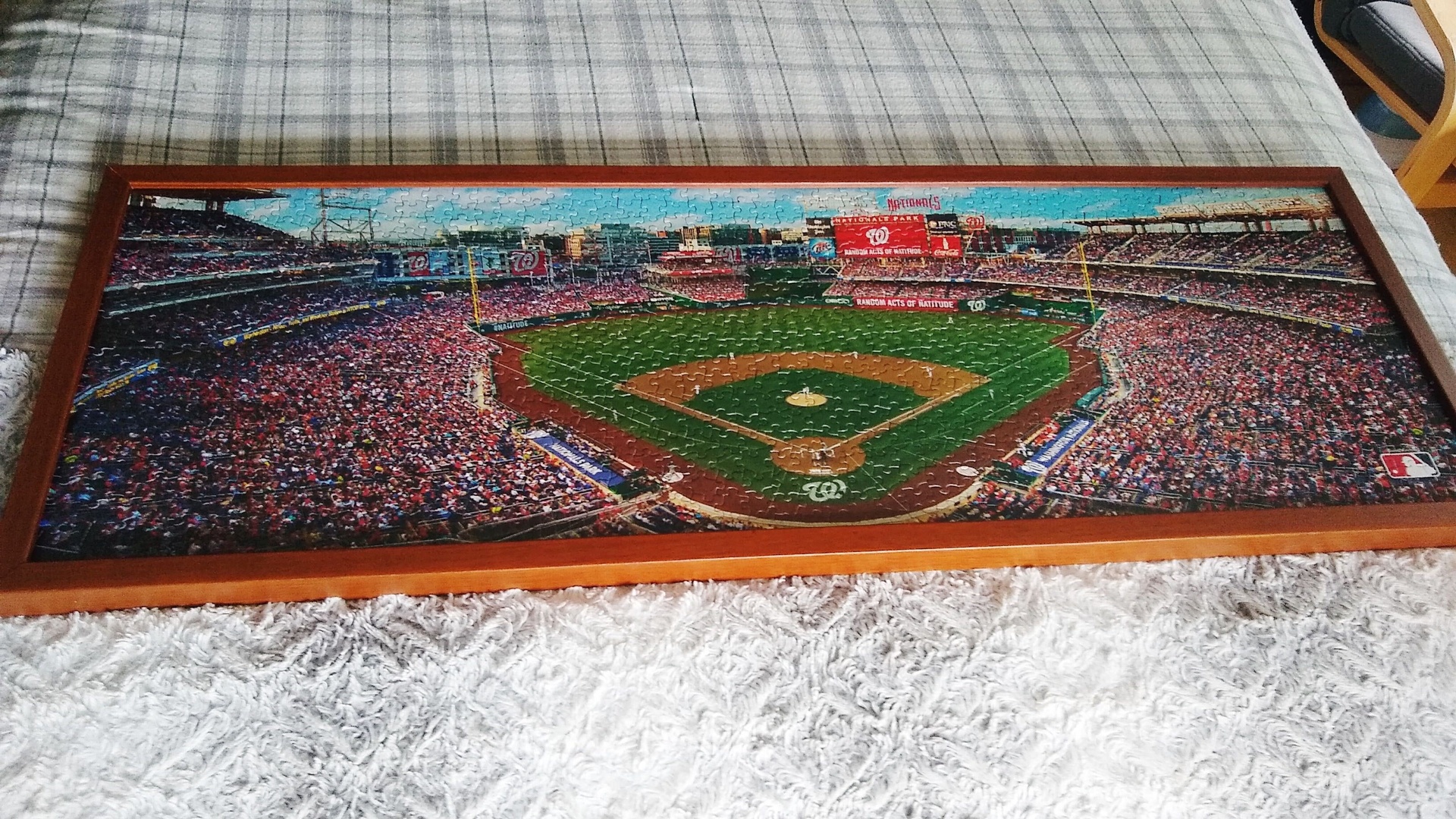 Sonoma, wood frame
"During the quarantine period I spent a lot of time indoors. To entertain myself, I took to doing jigsaw puzzles. This one took me a little longer than most, and when I was finished with it, I was hesitant to take it apart. Instead, I had it framed and gave it to my son, who is an avid Washington Nationals fan, as a birthday gift."—Neil G.
Bring the Sistine Chapel Home, Piece by Piece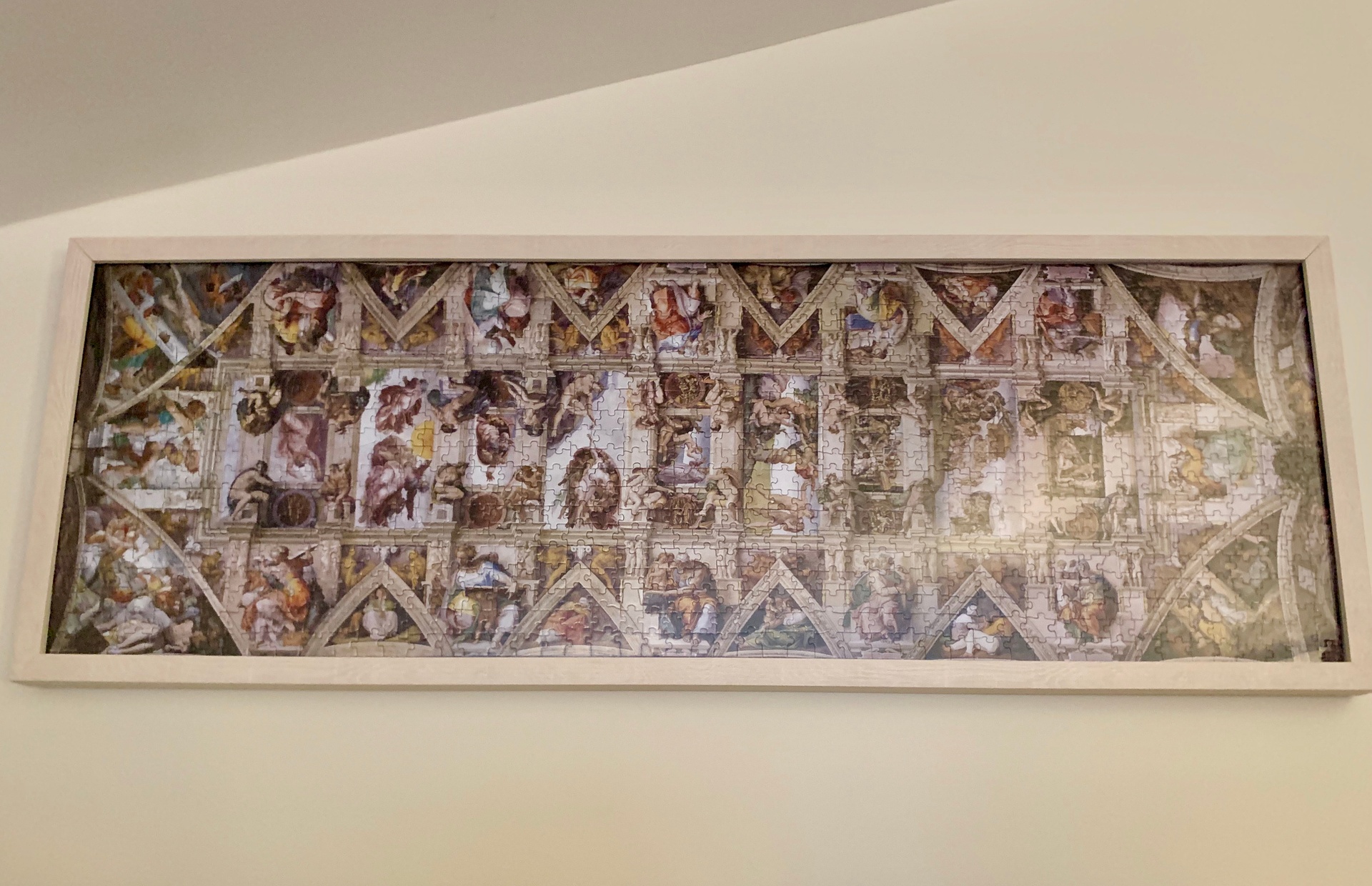 Irvine Slim, white frame
"When we got married on January 19, 2019, we went to Paris and Rome for our honeymoon. When we visited the Sistine Chapel, we were not allowed to take any pictures. We still wanted to preserve this memory, so we got a puzzle of the artwork, glued it together, and had it framed. It is a beautiful reminder of our most treasured time in our life."—Andrew and Liana J.
For Literary Puzzlers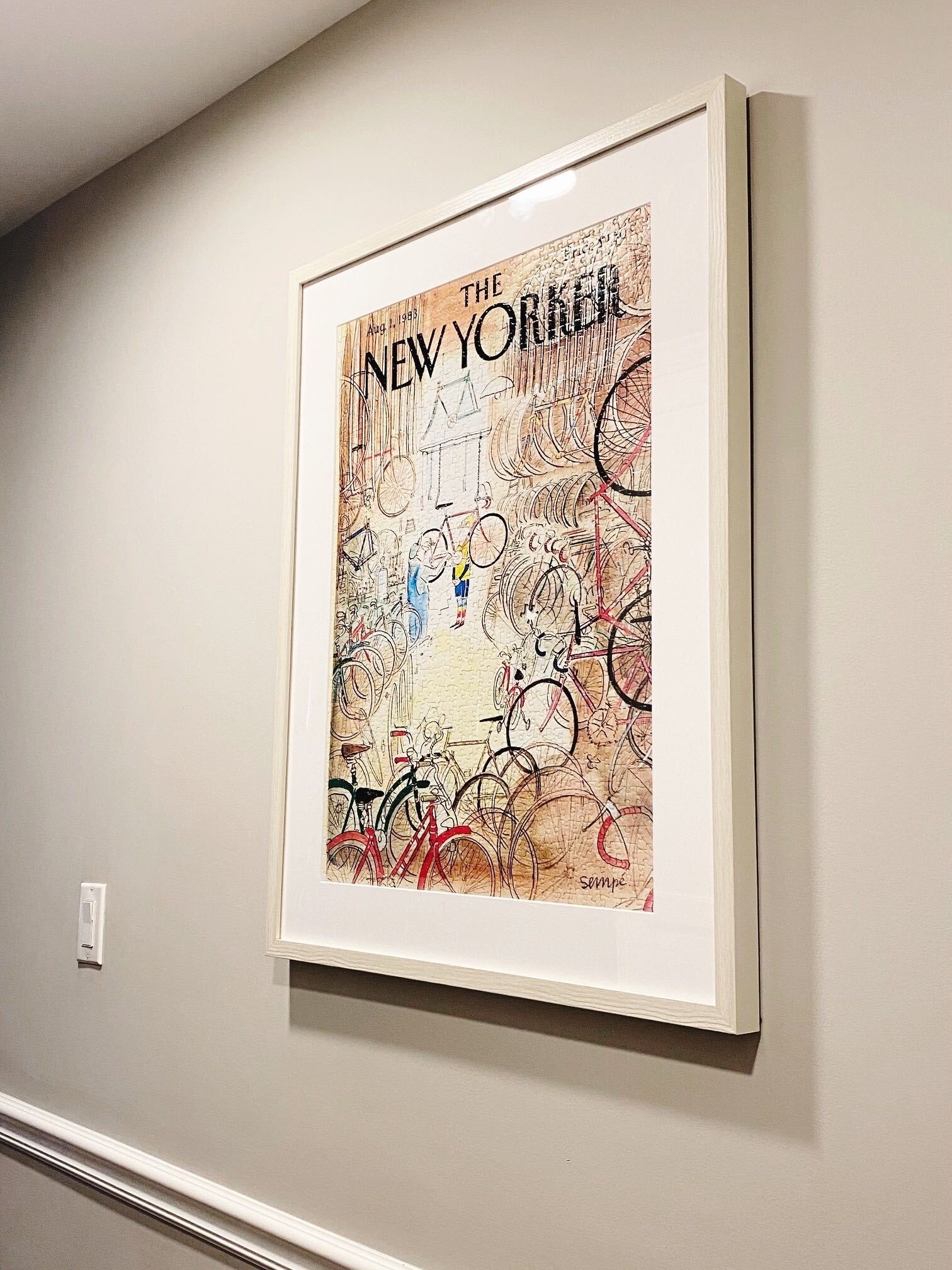 Irvine Slim, white frame
"We have always done puzzles over the summer in the cape (and always these New Yorkers ones!) but I avoided the bicycle print because of how challenging it looked - all the spokes and it being all the same color. My boyfriend is a cyclist and rides in the PMC so I bought it on Amazon when we began quarantining - it became a great time to sit and work through it, despite how frustrating it was in the beginning. There is a missing piece because our two kittens loved playing with the pieces, but we framed it anyway and then laughed when we found the piece months later."—Elyse P.
Think yours is better?